In the last few years, multi-site support has become essential to any medium or large organization. With operations spread all over the globe, it is much more convenient and efficient for businesses to have a centralized support system that can provide remote assistance across multiple offices in different locations than individual support teams on-site.
However, this is not only a challenge for multinational companies. Organizations that have different offices or operating locations – such as the educational and mining industries – in a city or region can also benefit from offering multi-site support. Having a shared support service helps bring uniformity throughout your business operations, allowing you to maintain efficiency and quality assurance across multiple sites.
Managing incoming requests from multiple sites can be a complex task — one that requires careful planning, organization, and communication between all parties involved. At a minimum, you need strong ITSM software to pull this off. So, we're about to see what InvGate Service Desk can do to solve this for you.
Let's see what this is all about.
What is multi-site support?
Multi-site support consists of providing IT services and assistance to multiple geographically distributed locations rather than just a single site.
The typical tasks conducted by a multi-site support team include:
The most well-rounded multi-site support will address issues quickly, be available 24/7, and provide guidance on how to maximize the efficiencies of your existing systems.
When do you need multi-site support?
If your organization is increasingly adopting remote and hybrid working models, or if its number of facilities is growing fast, you might be finding the need for multi-site support.
By providing this type of assistance, you'll ensure your employees that their issues will be addressed on time and treated according to Standard Operating Procedures, without interrupting their workflows and affecting their productivity.
Plus, you'll have all your help desk agents in one place to facilitate training, knowledge sharing, troubleshooting, and more.
9 tips to implement multi-site support
If you concluded that a shared support service is what your organization needs, it's time to get down to business. Here are nine tips to implement multi-site support smoothly.
1. Centralize your support in one platform
Requests for support can come from different sources – mail, chat, someone asking you in person – or be handled in different ways according to the support area. By choosing a single platform with the power to centralize multiple communication channels and diverse areas of a company, you can get rid of inconsistencies.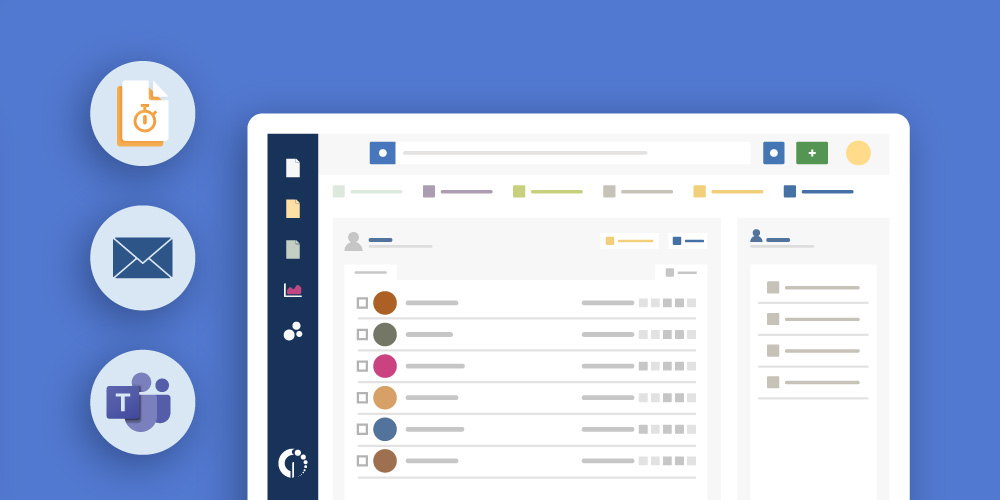 In this sense, InvGate Service Desk allows you to create multiple help desks for each department (IT, HR, Finances, Maintenance, etc.), unify all your communication channels so that every request is turned into a ticket inside the platform (for instance, you can create a Microsoft Teams chatbot), keep track of all your requests and incidents so that you can do a proper follow-up, and so much more! Let's continue to dig deeper into it.
2. Configure different help desks for each location
The second tip to offer multi-site support is to configure different help desks for each location. As each location has its own infrastructure, people, and needs, the best option here is to build separate help desks for them.
This way, you can assign your agents to particular sites (or to multiple sites, this is entirely customizable), set up time zones, and specify the departments that operate in there as well as the personnel that needs access to it, among other configurations. You will also be able to create automation, workflows, and reports to evaluate how each help desk performs.
3. Provide multi-language support
Multi-language support is crucial to improve employee experience when operating in countries with different mother tongues.
When enabling this setup on InvGate Service Desk, you'll not only be able to assign agents that speak the language of their assigned location, but also provide knowledge base articles in that same language.
This personalization has the power to increase tool adoption since it encourages end-users to contact IT support for help without the fear of not being understood.
4. Offer self-service capabilities
As it's common to have people working remotely or in shifts outside the regular hours, providing employees with a complete self-service portal is essential. It will give them the autonomy to solve basic issues by themselves while ensuring that the company offers 24/7 primary assistance.
Self-service capabilities often include a knowledge base with articles that cover frequent questions and a service catalog where you can customize the priority level of the request. By providing self-service options, you can configure urgent requests as a priority, or even automate notifications to agents that are on guard.
5. Automate ticket routing
Another great tip to avoid missing requests among the different help desks is automating the ticket routing process. This way, you can rest assured that the moment an issue is submitted, the system assigns it to an agent.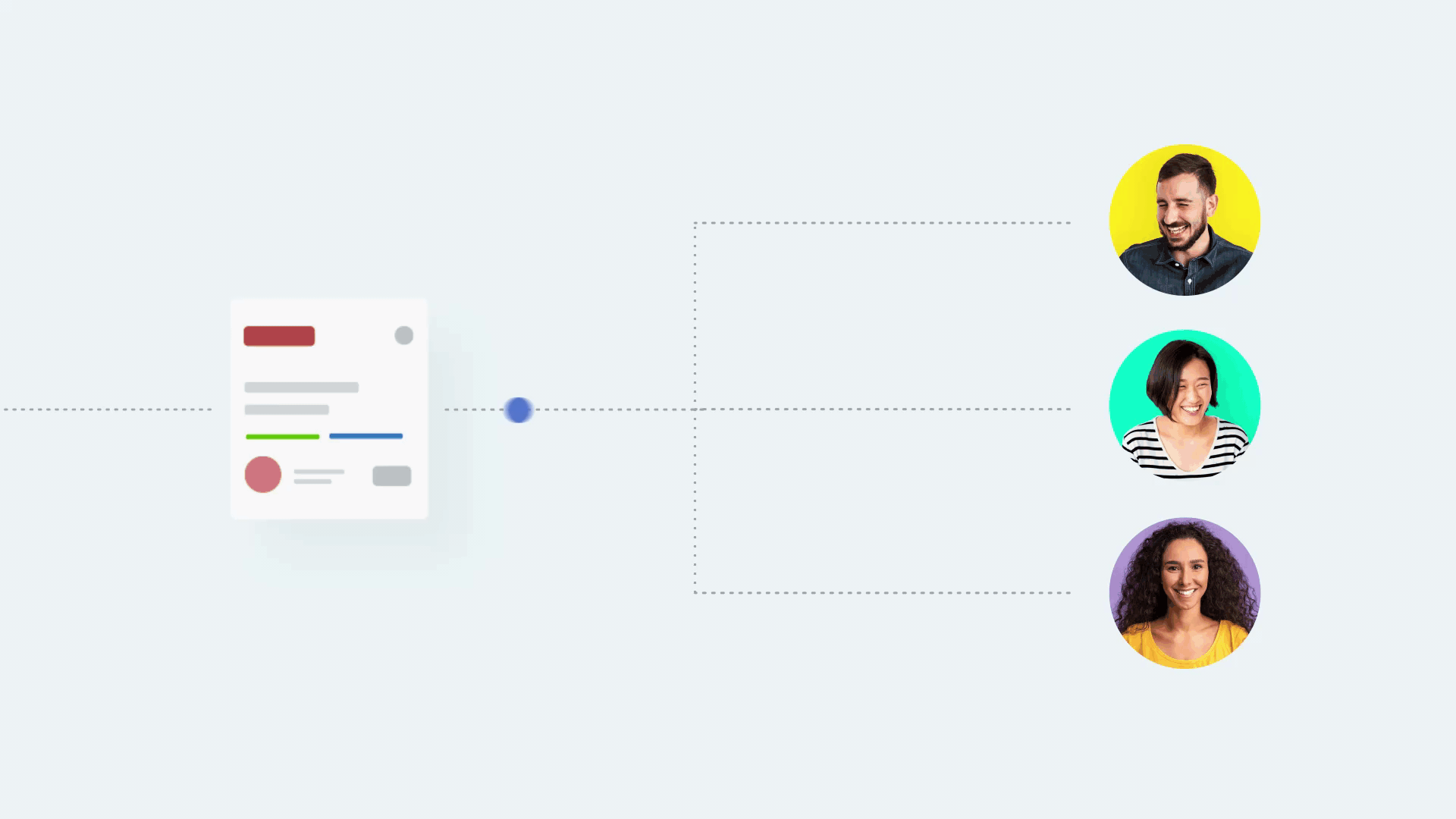 On InvGate Service Desk, you can choose among three assignment rules:
Round robin - New tickets are automatically appointed to the next available agent in a sequence.
Workload - New tickets are distributed to your agents based on the number of tickets they have in queue.
Free - In this case, it's not the software that automatically assigns tickets. Instead, the agents pick them out of a common queue.
Keep in mind that you don't need to choose the same rule for all your help desks, you can set a different configuration for each one.
6. Personalize SLAs according to the locations and business areas
In time, you'll probably get to know each location better and its most frequent issues. For example, one may have more agents, more problems related to a specific category, or customers that may need a bit more help. Plus, there's the issue of time zones.
All these directly impact SLA fulfillment. For that reason, InvGate Service Desk has a multiple SLA policy to let you set custom SLAs to the help desks of each location and business areas so all the particularities are taken into account. This will help agents to fulfill their tasks in the right way.
7. Integrate your help desk with IT Asset Management
Regardless if your organization has multiple locations, you must have a unified inventory. Integrating your service desk with InvGate Insight is more than just a time saver. You will be able to know the assets' location, owner, software and hardware characteristics, health status, and more.
Plus, it's a great ally to tracking physical devices (both IT and non-IT) thanks to its QR code generation capability.
8. Enable help desk workflows to automate manual processes
Each location may have its own protocols, local regulations and compliance requirements, and even a work culture. Workflows can be a great feature to automate processes, set protocols, and make sure that there isn't any missing step. You can implement them in IT, but also other departments such as HR or Maintenance.
And if you have InvGate Insight's integration, you can add Asset Management into workflows to oversee assigned devices, monitor their status and location, and more.
9. Be there in person
The last tip to offer multi-site support is to not forget the human touch. Some things can only be solved or noticed by being there. So, have a designated agent or manager at each facility that can make the time to provide on-site support if needed.
It might be a good idea that this agent corresponds to a level 2 or 3 of support so that your first line of assistance isn't affected by their absence. Plus, this way you can ensure that only the tickets that truly require their presence reach this instance.
5 benefits of multi-site support
Having multi-site support in place can give your business numerous benefits to help employees and employers alike. These are some of them:
Improved employee experience – Workers have access to a service that is custom to their work structure. Thus, they get a better response, and they can do their job properly.


Increased productivity – As tickets are solved

quickly and accurately

, productivity increases, and downtime is reduced to a minimum.


Standardized services – Apply best practices while avoiding errors in all your locations, and reduce operational costs.


Customized service – Complementing the previous benefit, you can adjust your service to the specific needs, time zone, working hours, language, and work culture of each location.


Detailed knowledge of the different locations – Get a better understanding of the problems and issues that are more common in each facility or office.
Key takeaways
Multi-site support is a smart solution for remote businesses, multinational organizations, or companies that have various offices or dependencies in one country, region, or even city.
The short version is that it improves employee experience while enhancing productivity and decreasing operative costs. But the long one also includes having a proactive approach to incident and asset management, looking after the company's assets, and caring about the particularities of all the locations where your business has workers.
The foundation to offer it is to have a strong ITSM tool on your side to handle the implementation, manage the daily work, standardize processes, and automate every repetitive or manual process. Some of the most relevant features you need to look for are:
Custom SLAs.
Multiple help desks for different locations and areas.
Integrations with other tools of your tech stack to offer omnichannel support.
Multiple languages.
Workflows and other automation.
Plus, make sure to have a designated manager (or a responsible agent) for each help desk, to oversee its performance and detect issues before they arise.
If you want to see all these features in action, ask for a 30-day free trial and see what InvGate Service Desk can do for you!