People use all sorts of devices on a daily basis. Those devices are full of open tabs, running apps and our attention can only go so far. After setting up a great service catalog with all the time and effort it implies, your biggest hopes are that people actually use it, and that they do so efficiently.
Simplifying the way people interact with technology will always help accelerate the adoption and proper use of the tools you know work well and will be beneficial.
There's a way to avoid the hurdles of having too many resources at hand going to waste, and it is by improving the way end-users interact with products. Your internal communication tool can now double as a request creator and tracker thanks to the new InvGate Service Desk Bot for Microsoft Teams.
This feature has solutions for each type of user: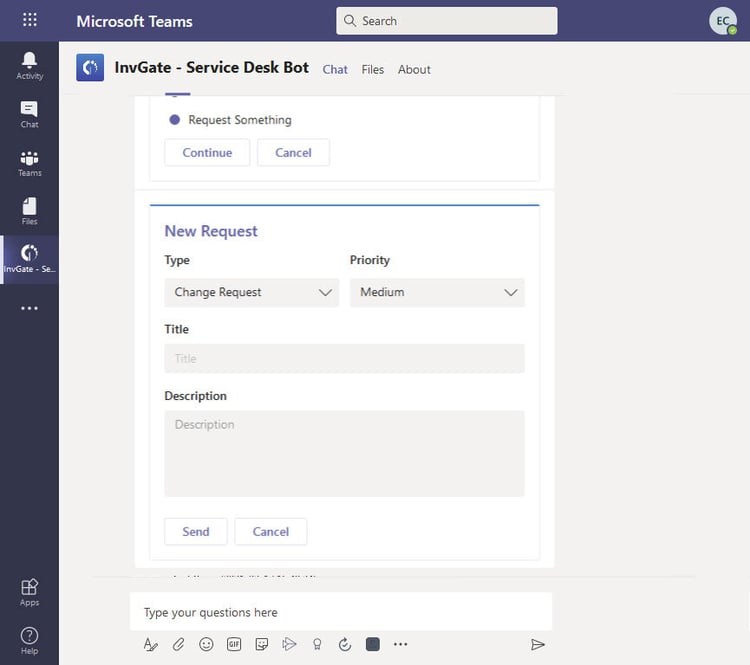 End Users:
Create, submit and comment requests.
Receive notifications.
Approve, reject and review solutions.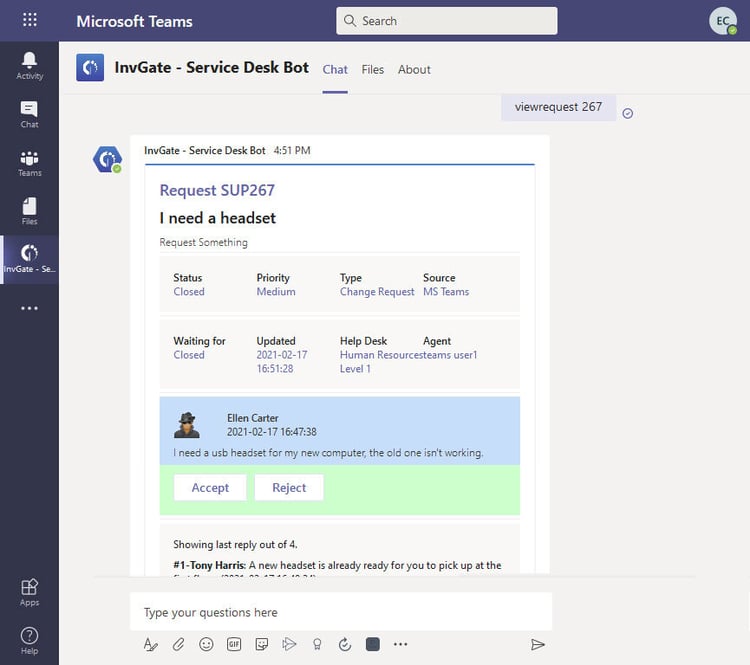 Service Desk Agents:
View and manage all assigned requests as a technical user.
Receive Notifications.
Manage approvals.
InvGate Service Desk Bot works from any device and in both the app and web version of Microsoft Teams, which means people on the go will be able to access their requests from their mobile devices and be up to date without logging in to Service Desk or having their notifications lost in a plethora of emails.
Every Service Desk version from v7.1.4 onwards will have this feature available. Make sure to update your version so you can enjoy this integration, expanding the reach of your internal communication tool.
To start using InvGate Service Desk Bot create a ticket and our support team will help you set it up.