The main purpose of ITAM software is to provide you with a complete and comprehensive inventory of your organization's IT assets. However, narrowing this to technology leaves out non-IT assets, and prevents you from managing your stock cost-effectively.
For that reason, it's essential to build a non-IT asset inventory along with the hardware and software ones. This way, you'll have a truly unified inventory to see your assets' relations and act in consequence.
InvGate Insight gives you everything you need to track non-IT assets – including custom categories and fields, relationships between assets, reporting, and lots of other benefits that an IT inventory can include.
Let's dive in!
5 reasons to start tracking non-IT assets
No matter the size or the industry of the company you're working in, being able to track non-IT assets with InvGate Insight can only bring benefits to your daily work. Here are five reasons why you should start doing it right away:
Accuracy – Having a complete, updated, and accurate inventory can help your organization understand its assets and make informed decisions about resource allocation and budgeting.


Optimization – By regularly tracking and monitoring the use of non-IT assets, you can identify underutilized assets and relocate them to other areas of the business where they may be more valuable, optimizing asset utilization and reducing waste.


Compliance – A non-IT asset inventory can help your organization comply with regulatory requirements and industry standards.


Security – Monitoring your assets will improve your organization's security, reduce the risk of asset loss or theft, and make some processes easier, like onboarding and offboarding.


Free licensing – You can have a non-IT asset inventory at no extra cost in InvGate Insight since assets that aren't remotely tracked in your inventory don't have extra licensing costs.
How to create a non-IT asset inventory with InvGate Insight
All you need to do to create a non-IT asset inventory is to add the assets to InvGate Insight. Our solution comes with a pre-built list of asset categories, but if none of these match your needs, you can always create and customize a new one.
To define custom categories, go to Settings >> Assets >> Type and click on "Add." Here, you can name the asset type, choose its required fields, and select an icon from our library to easily spot it. You can also set the existing categories from the menu. This will come in handy especially for mining and educational industries, and for any other industry that needs to track specific non-IT assets.
Now that your custom categories are in place (or if the pre-defined ones are enough), you can add non-IT assets in two different ways:
To create a new CI manually, just go to the "+" button at the top, select the asset type you want to add, and fill in the fields.
To import a file with the assets' data, choose the option "Import CIs", download the CSV template, and fill it out with the required details (this is a great alternative for those who are migrating from excel to an ITAM software). Then, upload the file to your instance and that's it.
How to track non-IT assets
Once your non-IT asset inventory is complete, it's time to track it! The key to do so is to complete and keep updated all the assets' details (the ones you filled in when creating it). This will help you find the assets whenever you look them up in your inventory.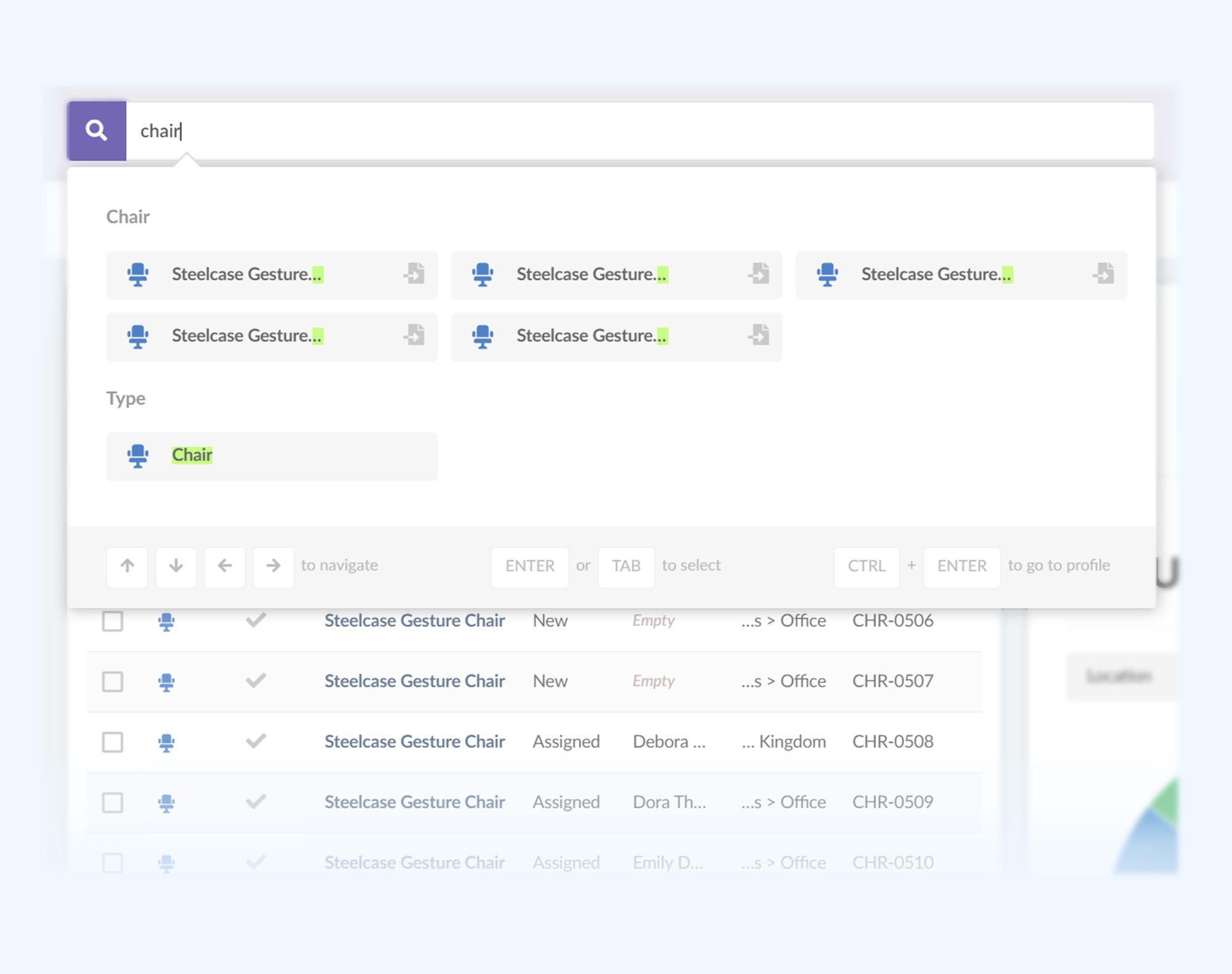 To do this, go to the Search Bar on the "Assets" menu. InvGate Insight offers lots of different filters and operators, and uses natural language and AI in its favor to find your assets in a matter of seconds.
Extra benefits of using InvGate Insight to track non-IT assets
On top of all the benefits of having a non-IT asset inventory, there are a few extra perks of using InvGate Insight.
QR codes – You can create, assign, and print QR codes directly from our ITAM tool. Attach them to your physical assets and scan them to retrieve their details.
Customizable ID – You can keep using your company's asset nomenclature as the Inventory ID.
Asset mapping – Create relationships between assets: assign them to users, locations, or even contracts.
Customization – Add smart tags and custom fields to each asset or asset type to improve searching and reporting.
Reporting – Create reports on your non-IT assets to make smarter decisions.
Key takeaways
Creating a non-IT asset inventory on InvGate Insight is exactly what you need to optimize your day-to-day assignments. It will help you have all the assets' data in one place, improve your security, financials, and make sure that you follow any regulations your organizations abides by.
Moreover, by knowing how they're being used, you'll easily know where and to whom they're assigned, if they're vacant, and what and who is affected if they are malfunctioning.
Take advantage of InvGate Insight's personalization to create custom categories and fields that adjust to your needs, and make the most of its tracking and reporting features.
Too good to be true? Check it out for yourself by requesting a 30-day free trial! And don't forget that all the data you include at this stage can be later turned into your working instance.