"Expect the best but prepare for the worst" is more than a cliché; it's solid operational advice. And that's why the incident management software you choose will spell the difference between things running smoothly after a hiccup, or you scrambling to get everything back together after it goes down in flames.
Time, money, effort, and resources should be spent where they belong: keeping things chugging along and improving constantly. What you don't want is for incidents to get so far off the rails that you're having to spend these resources on time-intensive fixes.
In our ultimate incident management guide, we said:
"The ITIL body of service management best practice guide offers a clear purpose statement for incident management:

'…to minimize the negative impact of incidents by restoring normal service operation as quickly as possible.'

Where an incident is defined as 'an unplanned interruption to a service or reduction in the quality of a service.'

Importantly, incident management provides organizations with a formalized way in which to consistently handle the IT issues that are adversely affecting employees, business operations and outcomes, and even customers."
And, of course, the tools that you use are an integral part of your incident response and risk management strategies.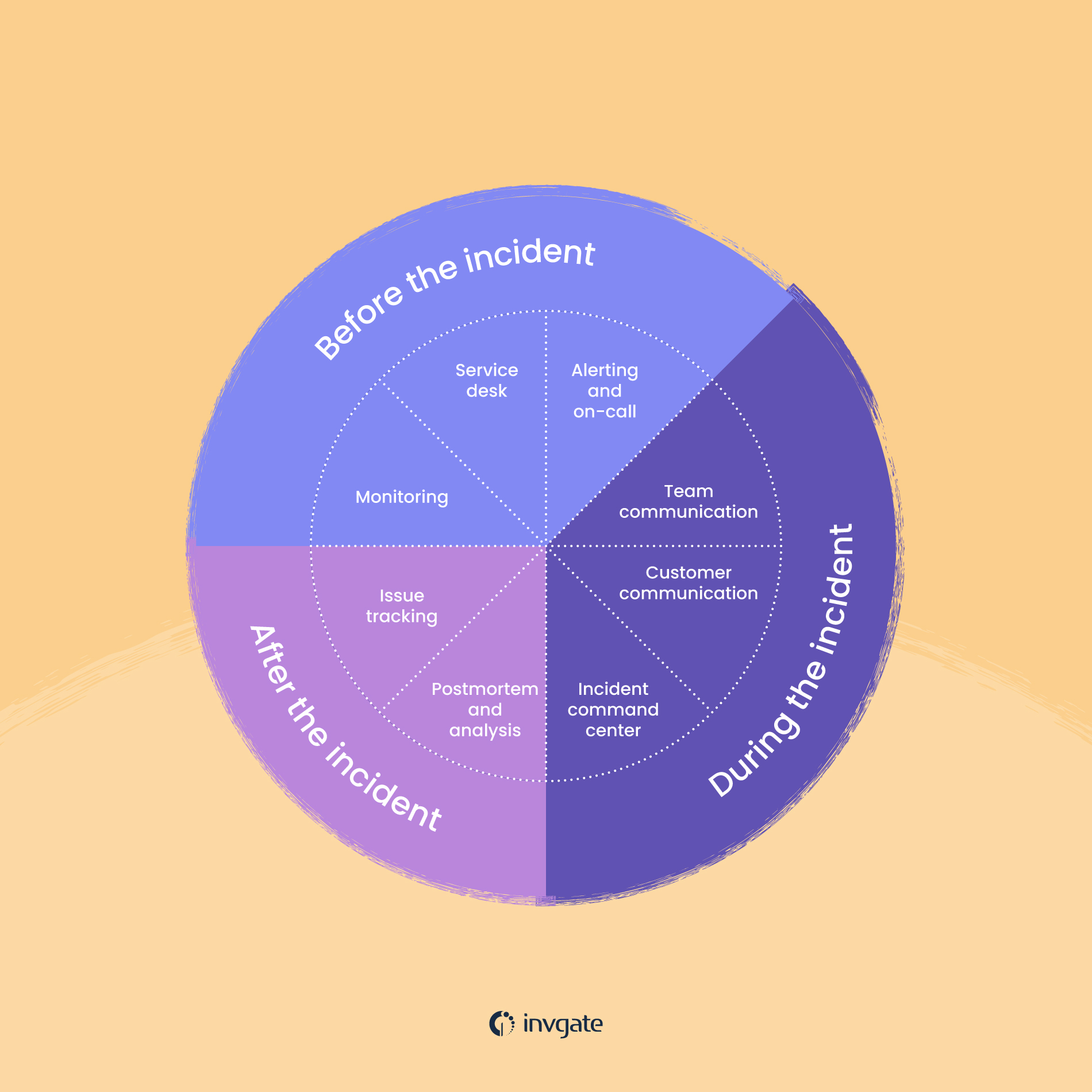 Five key features in incident management software
So, again, we reiterate the importance of incident management tools for operational stability. Incidents are not a matter of if, but when (just take a look at this list of potential incident management issues). Therefore, tools become as much a necessity for reactivity as they are for proactivity.
That being said, in the interest of risk management and incident management, what should a good tool have to be considered "good enough?" In other words, what separates the winners from the losers?
1. It looks and feels good
Having a great user interface means that your incident management software is easy to pick up, understand, and use. While, of course, you're still going to need to properly train your IT staff on its usage, it doesn't mean it has to be a big, clunky, archaic thing that you can only learn after three courses, five years, and ten certifications.
The sleeker, more attractive, and streamlined your incident management software, the better. You should be looking for it to be as newbie-friendly as possible as well, for the reasons discussed above. These seven laws of UX come in handy when looking for this kind of tool.
Incident response tools like your service desk are supposed to be the pinnacle of user-friendliness. Even when we're not talking about the client-side part of the equation, you don't want people fumbling the ball when it's time to be focused and respond quickly.
2. Support matters too
You don't want to be left out in the cold when you have questions or issues. And that's why your service desk needs to have a dependable team that can back you up.
Regardless of how great your software is with its out-of-the-box features, it isn't worth much without constant support from the developers. Regardless of how easy it is to learn and master, something else you're going to need is a hand on your shoulder when the bare minimum doesn't cover it.
Having a good community or forum that can help you out is a massive added bonus as well. Sometimes it's not necessary to engage with support directly when you've got a subreddit or proprietary forum that can solve your problem just as well.
But, of course, this shouldn't come at the expense of a product that has a professional, reliable team standing ready to help you out, rain or shine.
3. Features, features, features
Have you ever seen a service desk or incident response tool that just feels like it's lacking something? If there's anything we've seen in our long years in the business, it's products that look great but suffer from a dearth of features. While looks are important (see point #1), features are the stars of this show.
Here's a comprehensive list of the features you can't live without:
4. Is it worth your hard-earned money?
Making money — even if you're running a successful company — takes an incredible amount of time, dedication, and chips falling into place. Even if you're being offered the best incident management software in the business, cost-effectiveness is still a perfectly reasonable subject to be concerned about.
After all, you should always be asking yourself whether your needs can be served for less. And, while it's not a good idea to leave the fate of your incident management in the hands of free solutions — we expanded on the topic of free service desk software here —, neither is paying up your rear-end if it's not necessary.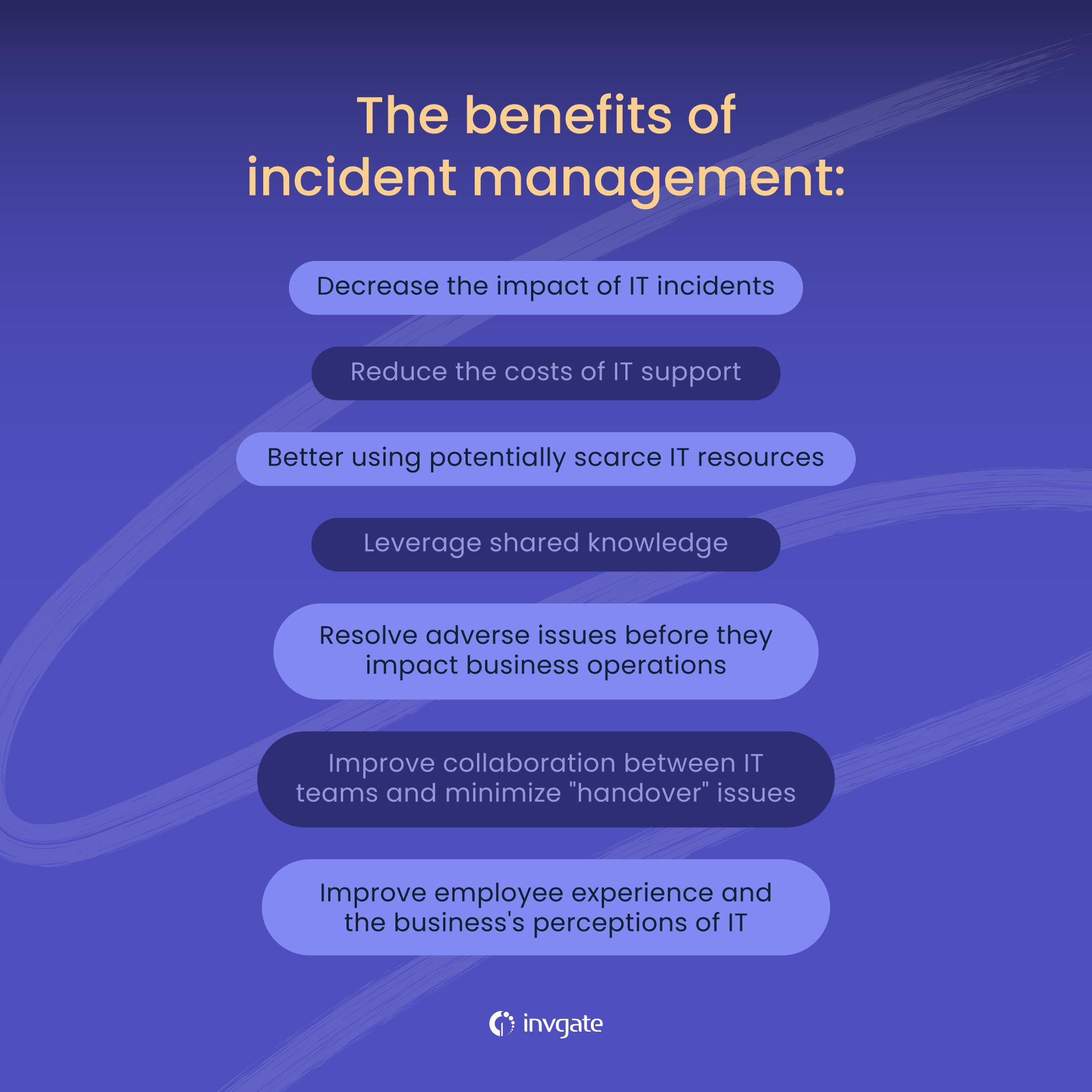 Thus, we believe that striking the right balance is an absolute necessity. And, moreover, the pricing on your service desk should be clear, upfront, flexible, and reasonable. You don't want an over-hyped tool that basically puts a high price tag on things that are present nearly everywhere else.
But, even if a reasonably priced service desk can seem expensive, remember the actual costs of IT downtime:
"Back in 2014, a study by Gartner pointed out that the average cost of network downtime was $5,600 p/minute, or over $300K p/hour. On the other hand, a 2016 study from Ponemon focused on the total downtime costs of a data center outage, which were $740,357.
It's essential to keep in mind that these are average numbers, and they vary significantly according to the characteristics of the business and environment. Also, you should consider yourself lucky if the outage only lasts one hour.
The Uptime Institute's 2021 Global Data Center Survey revealed that, though the number of outages has declined, the consequences continue to worsen. Over 60% of the respondents reported losing more than $100,000 to downtime. And 15% of them lost over $1 million.
If you take that into account, then the average pricing of most tools becomes a matter of risk management. In truth, it's infinitely more cost-effective than just letting the whole thing burn while you fiddle, that's for sure.
Plus, you know, nobody likes a cheapskate.
5. Integrations
Yes, we discussed this in a previous point, but it's necessary to expand on it here. Your chosen service desk should allow you to connect with third-party tools easily. In fact, this should be a selling point in the first place. Bonus points if it already comes with pre-built integrations!
And, of course, this is somewhere where you can't take 'no' for an answer. To be blunt, if you need an integration with an app and it's physically possible to make it happen, the support staff should be going out of their way to do so. Excuses will just make things happen slower than they have to. For instance, InvGate products integrate very easily with other systems.
Proper IT asset management also plays a huge role in securing the organization; you can't protect the devices if you don't know what they are. This is where a robust asset management system comes useful. They can help you keep track of devices, keep them updated, and diagnose them remotely in case of any malfunction.
InvGate Insight is a powerful IT asset management tool with CMDB, asset discovery, and IT security management features. It integrates perfectly with InvGate Service Desk for a fantastic two-point attack, covering all of your company's ITSM and ITAM needs.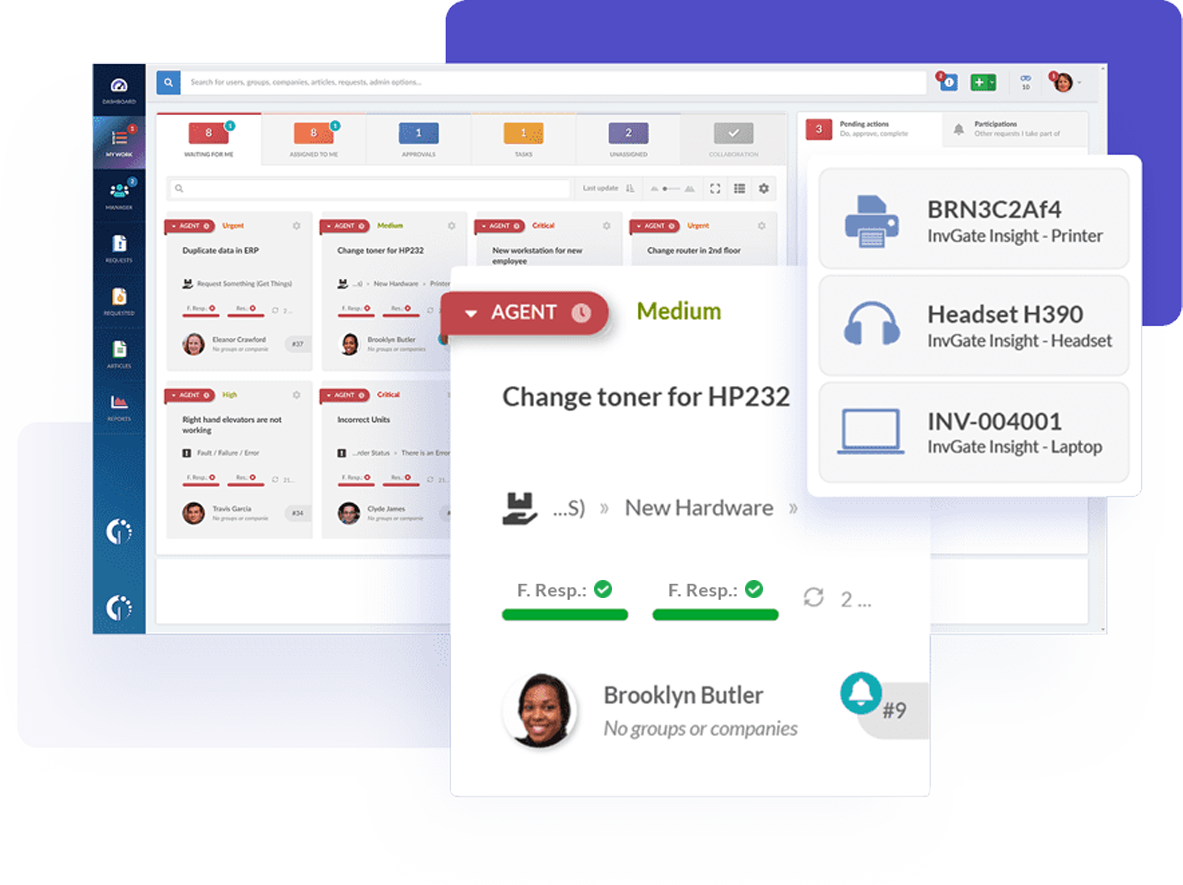 But remember: integrations go way beyond programs from the same company or brand; you should always have a support team that will be able to go above and beyond for you. And yes, it's possible that integrations with difficult apps can cost additional time and money. The result will be well worth it in the end, though, and it's an investment you can definitely get behind.
So, what's the best incident management tool around?
The simple answer here is InvGate Service Desk.
It offers a way to completely streamline your IT support with intuitive ticketing solutions.
Need workflow automation? We've got it, of course, leveraging the ever-expanding capabilities of AI and machine learning to take a load off your overworked IT staff. Automated workflows, in particular, can help you gain an immediate edge.
Whether you're using our other proprietary solution,

InvGate Insight

, or another asset management solution of your choice, integration is a smooth and easy process.
InvGate Service Desk feels great, runs great, is extremely easy to use, and has an on-demand support staff ready to create tailor-made solutions for you and your team. We have a long list of success stories to vouch for the quality of our products.
But don't take our word for it! Try it out for free for 30 days and we're sure you'll see it our way.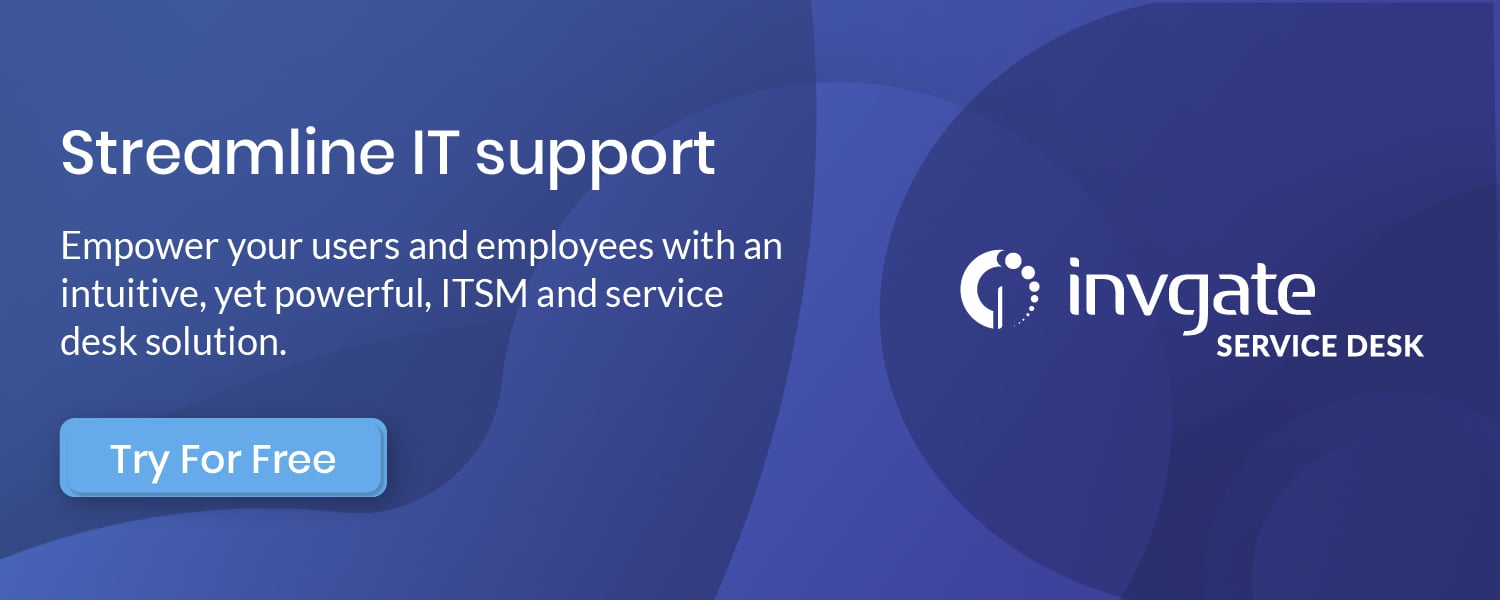 Closing thoughts
Incident management software is about choosing rationally in a world over-saturated with competitive solutions. But, even more than that, it's about making sure that your chosen service desk and risk management tools actually do what they're supposed to do. That requires being a discerning customer as much as it does being able to weigh your options.
But, in the end, this is about your IT staff and your customers. And, about making sure that you're running things while keeping ready for any possible contingencies.
And what's the flip side of not doing your homework? We'll leave you with the following quote:
"IT-related problems are estimated to impact the US economy to the tune of around $60 billion per year for software errors and around $140 billion per year for info/data security breaches."

Mark Hall, Apollo RCA instructor, and investigator