If you are searching for a Freshworks alternative, it's likely because you're seeking an IT Service Management (ITSM) solution that offers comparable or even superior features while being more budget-friendly.
While Freshworks' Freshservice is a well-known and widely used service desk software, it may not be the perfect fit for every organization due to its cost, complexity, or customization limitations. Fortunately, the market offers several alternatives, each with its unique strengths and capabilities.
In this blog post, we'll delve into InvGate Service Desk, a compelling Freshworks alternative, examining its standout features, customer support quality, and pricing structure.
Let's dive in and discover the features, support, and pricing of this Freshworks alternative.
What is Freshworks?
Freshworks' Freshservice is a cloud-centric platform for managing IT services that caters to organizations of all sizes. Its main purpose is to assist in the efficient handling of IT services, providing various features such as IT Asset Management, resolving incidents and service requests, automating workflows, and offering a comprehensive knowledge base.
Known for its user-friendly interface and highly regarded by Gartner with a rating of 4.5 out of 5, Freshservice is a reliable choice for businesses aiming to optimize their IT operations and deliver exceptional service to their employees. Currently, it only supports cloud-based deployment, enabling organizations to take advantage of the benefits provided by cloud computing.
Freshworks, the company behind Freshservice, was founded in 2010 and has its headquarters located in San Mateo, California, USA.
InvGate Service Desk as a Freshworks alternative
InvGate Service Desk, developed by InvGate, is a comprehensive software solution designed for IT Service Management. Its primary purpose is to streamline IT support processes and enhance the delivery of service to end-users. The software offers flexibility by providing both cloud-based and on-premises deployment options, allowing organizations to choose the hosting environment that best fits their requirements.
By utilizing InvGate Service Desk, organizations can establish a modern IT Services department equipped with ITIL-certified functionalities such as Incident Management, Problem Management, Change Management, and Service Management. Additionally, it offers a self-service platform and personalized dashboards and reports to improve efficiency and empower users.
InvGate is a technology company that specializes in developing and providing software solutions for IT Service Management and IT Asset Management (ITAM). Their primary focus revolves around creating tools and platforms that help organizations optimize their IT operations, enhance service delivery, and achieve greater overall efficiency.
Here is the feedback received from reviewers about InvGate Service Desk.
"The whole process from demo, to quoting, implementation, and launch has been great. We have a small team and was able to get this project complete ahead of deadline with the help of the great implementation team". IT in a Government organization
"The support team is knowledgeable and responsive. It has all the most common features you could expect from a cloud service ticketing system today, and they work well (knowledgebase, self-service portal, task assignments, approval flows, time management, reporting). The bang for the buck is excellent." IT in Non-Government organization
"Dashboards and reports Easy to use/intuitive, very good user experience for clients and agents Workflows, automation and customization options." General Manager, IT Services
Customization
InvGate Service Desk offers flexible customization options, allowing businesses to tailor the tool to their needs. In contrast, some users find Freshdesk's customization options to be limited.
Workflow automation
Users praised InvGate's intuitive and user-friendly workflow automation, which requires no coding.
On the other hand, users reported that Freshdesk's workflow automation setup could be complex and time-consuming.
Reporting
InvGate users appreciate the tool's robust and easy-to-use reporting capabilities.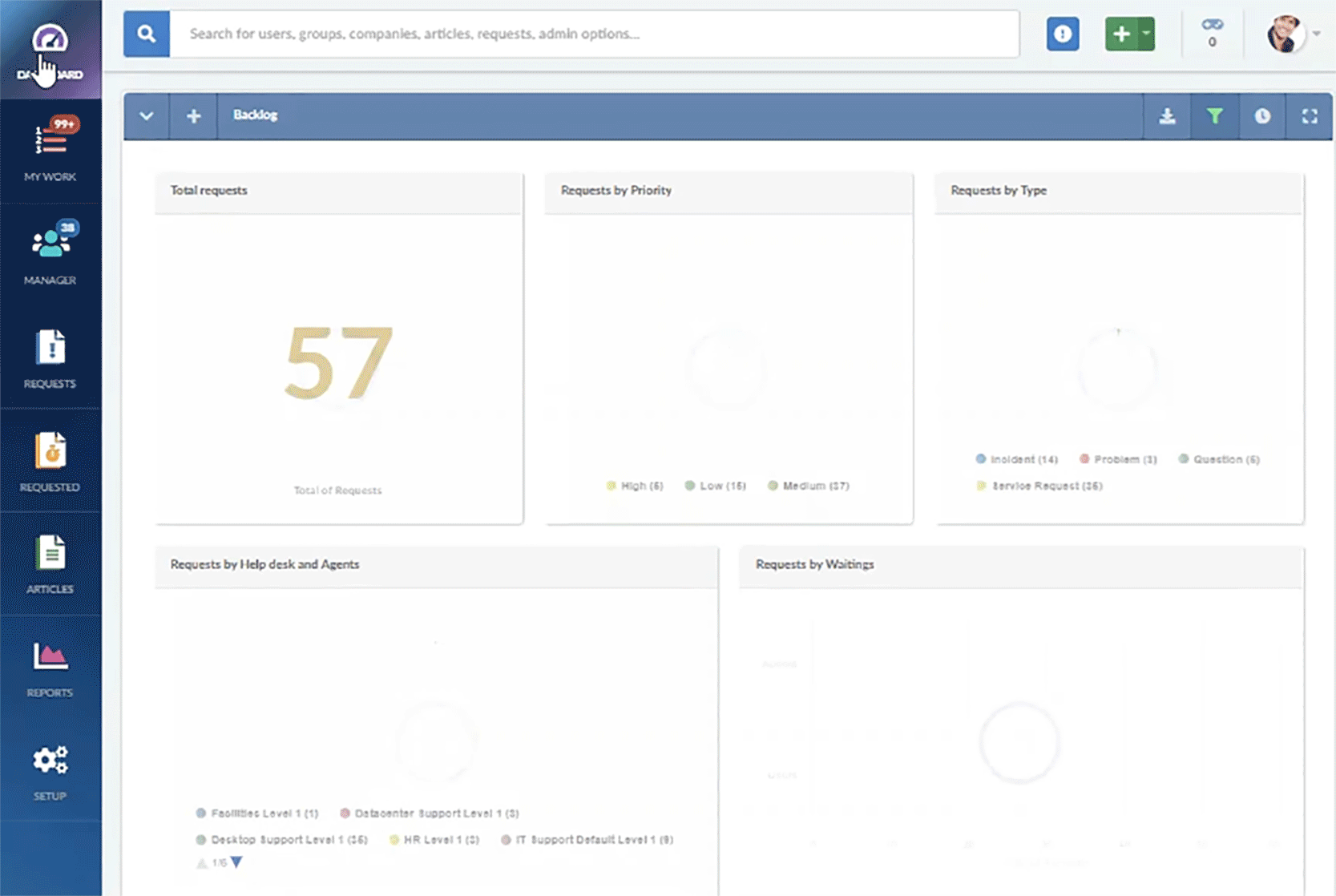 However, some users feel that Freshdesk's reporting capabilities are not as robust or flexible.
Performance
InvGate Service Desk is praised for its speed and performance, providing a smooth user experience. In contrast, according to some users, Freshdesk can be slow when loading large amounts of data.
Learning curve
Users noted that InvGate Service Desk is easy to learn and start with, thanks to its intuitive interface. On the other hand, some users find that Freshdesk may have a steeper learning curve, requiring more time and effort to get started.
Integrations
InvGate provides a set of useful integrations and is committed to expanding its offerings. An example is the integration with the IT Asset Management solution, InvGate Insight, which allows for a smooth integration of the assets database (CMDB) and enhances overall IT Asset Management capabilities.
However, despite having a marketplace, some users found Freshdesk lacking in specific integrations they needed.
Software bugs
Analyzing the reviews from Gartner, no significant software bugs in InvGate Service Desk were mentioned. In contrast, some users experienced software bugs and glitches in Freshdesk.
Pricing
Switching costs extend beyond the financial investment in the tool. It is essential to consider the associated expenses to fully comprehend the implications of transitioning between help desk software.
Users appreciate InvGate's affordable pricing structure, tailored for small to medium-sized businesses and enterprises. However, a few users mentioned that Freshdesk's pricing could be higher, especially for smaller businesses.
Customer support
InvGate is praised for its personalized and responsive customer support. On the other hand, some users reported varying levels of customer support quality in Freshdesk.
In conclusion
Choosing the right ITSM solution is crucial for businesses looking to optimize their operations while staying within their budgetary constraints. Although Freshworks' Freshservice is a reputable platform, it may not suit every organization's unique requirements.
One notable Freshworks alternative that stands out is InvGate Service Desk. With its flexible customization options, intuitive workflow automation, robust reporting capabilities, and affordable pricing structure, InvGate Service Desk presents a compelling option for businesses seeking to elevate their IT operations.
To gain deeper insights into InvGate Service Desk, explore our live demo or schedule a meeting with our experts if you have any questions or concerns!