Are you on the hunt for a viable Zendesk alternative that can bring a fresh perspective to your IT Service Management (ITSM) strategy? Your search ends here!
In the dynamic realm of ITSM solutions, the choice of the right platform can make all the difference in revolutionizing your practices. In this blog post, we'll introduce you to InvGate Service Desk, a robust and user-centric service desk software designed to elevate your IT service delivery to new heights.
Discover how it stands out in terms of user interface, customization, and more as we embark on a comprehensive ITSM tools comparison. Plus, check out 9 other Zendesk competitors to have the full picture!
Table of contents
TL;DR
Zendesk for Service stands out for its reporting and predictive analytics capabilities.
However, users report that the tool is hard to configure and set up.
The entry-level price can be expensive for some companies, and the lower tiers don't have access to full customization.
InvGate Service Desk, on the contrary, has a low implementation and learning curve.
It offers a smooth user experience, customization, automation, self-service capabilities, and personalized dashboards and reports.
What is Zendesk?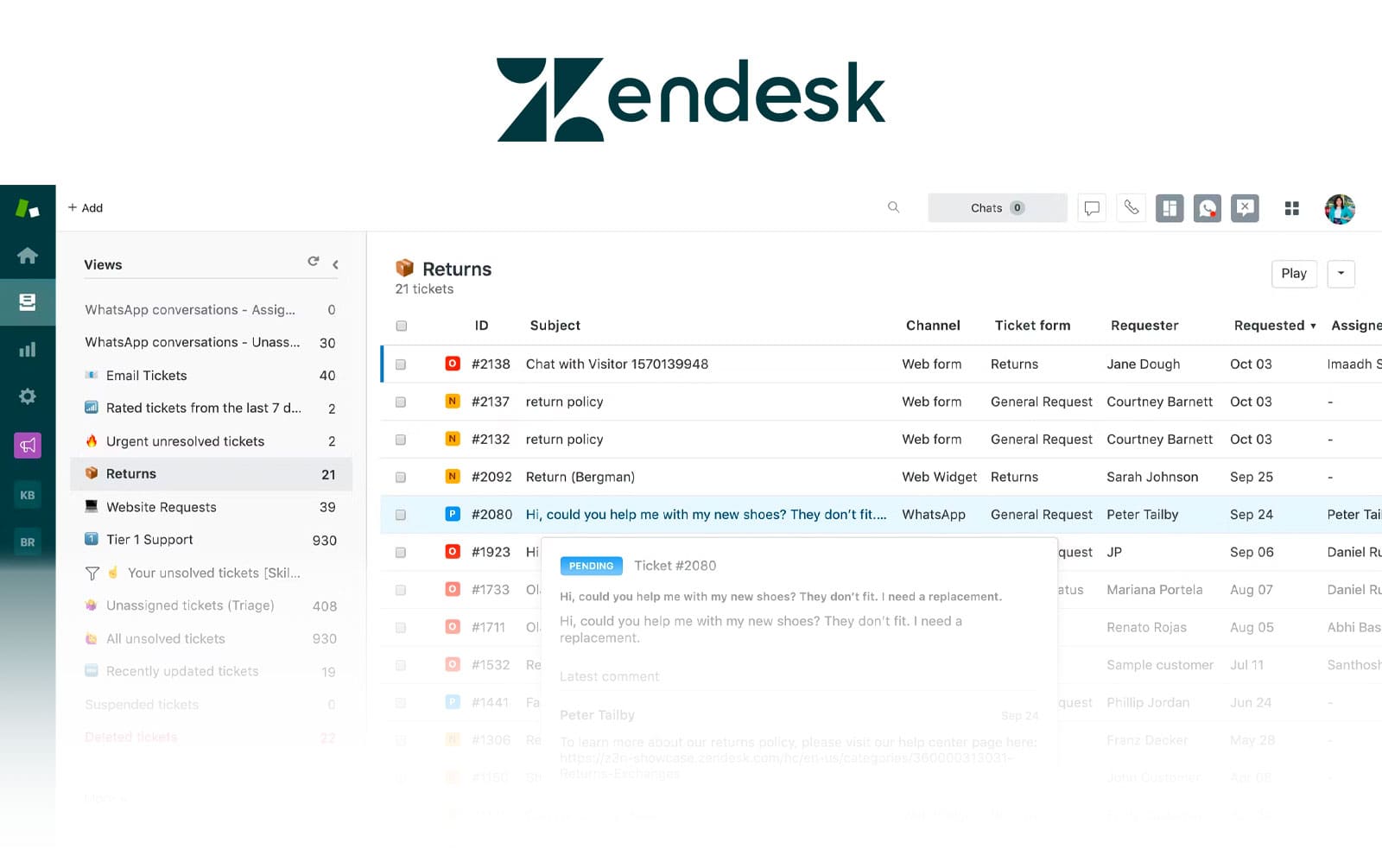 Zendesk Inc. is a software development company specializing in customer service solutions delivered via a software-as-a-service (SaaS) model. it offers three key products: Zendesk for Service, Sunshine Platform, and Zendesk for Sales. For the purpose of this article, we will focus on the former.
Zendesk for Service is a robust solution designed to cater to the demands of IT Service Management within organizations. It provides organizations tools for one-on-one customer interactions, predictive analytics for common customer inquiries, data gathering, customer engagement, and insights.
In addition, it's relevant to note that it operates globally in various regions, including Europe, Asia Pacific, Latin America, and North America.
Zendesk pros and cons
Zendesk's strong suite include a strong emphasis on predictive analytics and data-driven insights, as well as a focus on both reactive and proactive customer service solutions.
However, it also has some disadvantages that you should consider — and that might have brought you here:
Zendesk has a steep entry-level price that might be too expensive, especially for small businesses.
It offers limited customization on lower teams, and comes with additional costs for full features.
Its user interface might pose some struggle to configure.
InvGate Service Desk as a Zendesk alternative
InvGate Service Desk is a comprehensive IT Service Management software solution designed to streamline IT support processes and enhance service delivery to end-users.
It provides the flexibility to choose between cloud-based or on-premises hosting options, enabling organizations to select the hosting environment that best suits their specific needs.
Within InvGate Service Desk, you can establish a modern IT Services department in compliance with industry best practices, such as Incident Management, Problem Management, Change Management, and Service Management.
Plus, it comes packed with advanced features like:
InvGate Service Desk seamlessly integrates with its companion IT Asset Management (ITAM) tool, InvGate Insight. This integration provides organizations with a centralized repository for efficiently tracking and managing their IT assets, ensuring accurate asset inventory, optimized asset utilization, and compliance with regulatory requirements.
Feedback from reviewers consistently highlights the effectiveness and value of InvGate Service Desk in the field of IT Service Management.
"The whole process from demo, to quoting, implementation, and launch has been great. We have a small team and was able to get this project complete ahead of deadline with the help of the great implementation team". IT in a Government organization
"The product has been a great experience overall. Between support, features, and overall value I have nothing bad to say about InvGate Service Desk." IT in Non-Government organization
"Dashboards and reports Easy to use/intuitive, very good user experience for clients and agents Workflows, automation and customization options." General Manager, IT Services
User interface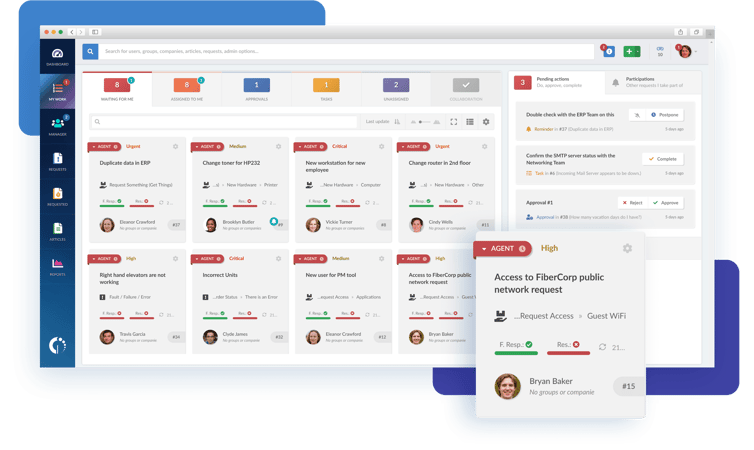 InvGate Service Desk distinguishes itself with its user-friendly and intuitive interface. Unlike Zendesk, which has been criticized for its complexity in configuration and settings, InvGate Service Desk simplifies navigation with a convenient drag-and-drop feature. This not only streamlines operations but also elevates the overall user experience.
Ease of use
One of the standout features of InvGate Service Desk is its ease of use. It's designed to be straightforward to set up and operate, requiring no specialized skills.
In contrast, Zendesk has garnered a reputation for its complexity, as mentioned in several reviews, making InvGate Service Desk a more accessible and user-friendly choice.
Customization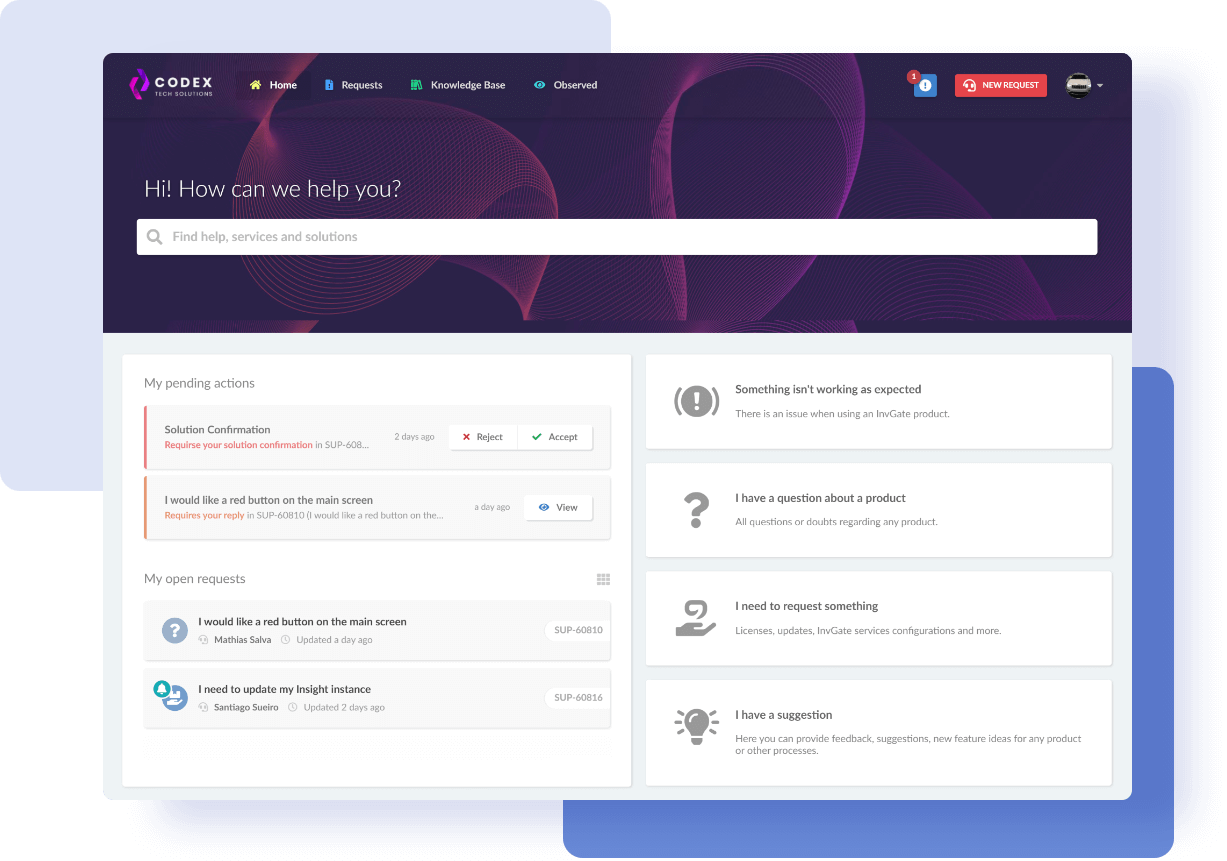 InvGate Service Desk offers extensive customization options and feature-rich capabilities.
While Zendesk limits extensive customization to its Enterprise tier, InvGate Service Desk empowers organizations to tailor their ITSM solutions to specific needs, making it a versatile and adaptable choice.
Reporting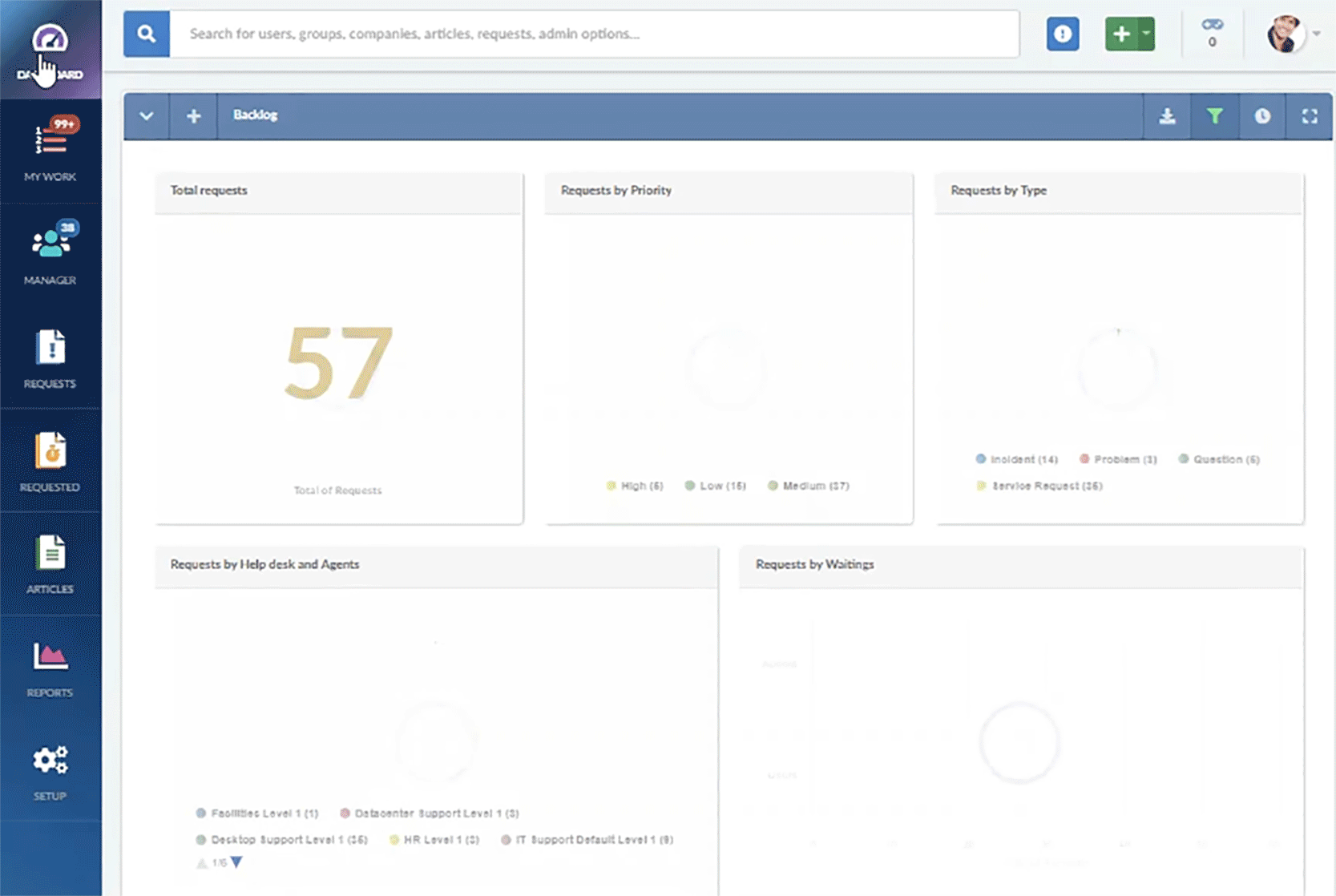 InvGate Service Desk takes reporting to the next level with comprehensive interactive dashboards and robust reporting capabilities. It even allows seamless API integration with data visualization tools, giving users greater control and flexibility in managing their IT service operations.
In contrast, Zendesk's limitations in visualization and data export options pose a significant drawback. Additionally, Zendesk offers limited customization options for lower-tier plans, which can hinder organizations seeking tailored solutions.
Additional costs
InvGate Service Desk stands out by offering out-of-the-box features starting from the Pro tier, eliminating the need for an Enterprise-level purchase for full functionality.
This contrasts with Zendesk's requirement for an Enterprise-level subscription to access its complete feature set. This cost-effective approach makes InvGate Service Desk an attractive option for organizations seeking robust ITSM solutions without breaking the bank.
Pick InvGate Service Desk and start handling tickets in a day
Zendesk competitors
If you're not sure yet and want to research more Zendesk competitors, you can take a look at the following articles:
In conclusion
When searching for a Zendesk alternative, InvGate Service Desk shines as a standout choice, having an array of benefits that can revolutionize your IT service management. With its emphasis on user-friendly design, extensive customization options, and robust functionality, InvGate Service Desk provides organizations with a compelling solution to streamline operations and elevate the quality of IT service delivery.
Take the next step and request your 30-day free trial to discover the full potential of InvGate Service Desk. Elevate your IT service capabilities with InvGate Service Desk and unlock a brighter future for your organization.