Are you searching for a Microsoft System Center Service Manager alternative that can elevate your IT Service Management (ITSM) to new heights? Look no further!
In today's ever-evolving landscape of ITSM solutions, finding the right platform to revolutionize your practices is essential. In this blog post, we'll introduce you to InvGate Service Desk, a powerful and user-friendly service desk software tailor-made to enhance your IT service delivery.
Ready to uncover our comprehensive ITSM tools comparison? Keep reading!
What is Microsoft System Center Service Manager?
Microsoft System Center Service Manager (SCSM) is an enterprise-grade IT Service Management solution meticulously crafted to streamline and customize ITSM best practices.
Rooted in the principles of the Information Technology Infrastructure Library (ITIL) and the Microsoft Operational Framework (MOF), it presents a complete array of capabilities encompassing Incident, Problem, Service Request, Change, and Release Management functionalities.
InvGate Service Desk as a Microsoft System Center Service Manager alternative
InvGate Service Desk, crafted by technology company InvGate, is a comprehensive IT Service Management software solution with the core objective of streamlining IT support processes and improving service delivery to end-users. This versatile software offers the choice of deployment, allowing organizations to opt for either cloud-based or on-premises hosting, thus empowering them to select the hosting environment that aligns best with their specific requirements.
Within InvGate Service Desk, organizations can establish a contemporary IT Services department equipped with ITIL-certified Incident Management, Problem Management, Change Management, and Service Management capabilities. This all-encompassing ITSM solution goes beyond traditional service desk functionalities by introducing advanced features such as IT support automation, simplifying issue resolution, and enhancing overall operational efficiency. Furthermore, it incorporates a self-service platform, enabling users to seek solutions independently and providing personalized reports that offer insights into their IT operations.
InvGate Service Desk seamlessly integrates with its companion IT Asset Management (ITAM) tool, InvGate Insight, thereby affording organizations a centralized repository for efficiently tracking and managing their IT assets. This integration ensures precise asset inventory, optimized asset utilization, and compliance with regulatory requirements.
InvGate, a technology company specializing in software solutions for IT Service Management and IT Asset Management, is dedicated to developing tools and platforms that aid organizations in optimizing their IT operations, elevating service delivery, and enhancing overall efficiency.
Feedback from reviewers has been consistently positive in regards to InvGate Service Desk, further highlighting its effectiveness and value in the realm of IT Service Management.
"The whole process from demo, to quoting, implementation, and launch has been great. We have a small team and was able to get this project complete ahead of deadline with the help of the great implementation team". IT in a Government organization
"The product has been a great experience overall. Between support, features, and overall value I have nothing bad to say about InvGate service desk." IT in Non-Government organization
"Dashboards and reports Easy to use/intuitive, very good user experience for clients and agents Workflows, automation and customization options." General Manager, IT Services
User interface
The user interface of InvGate Service Desk is user-friendly and intuitive, with visual customization options that enhance the overall experience.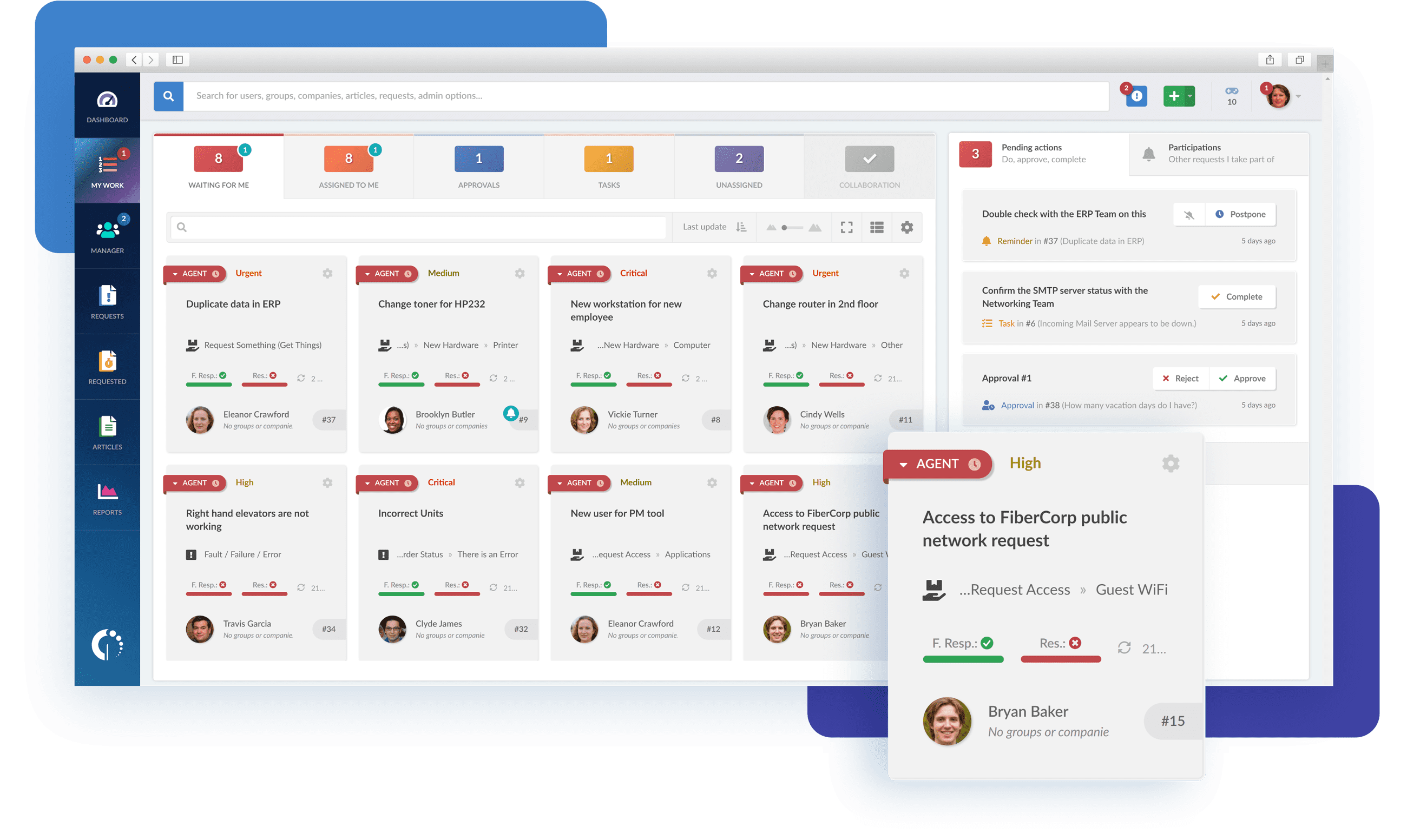 In contrast, Microsoft SCSM lacks an HTML5 analyst portal and relies solely on a desktop console.
Configuration
InvGate Service Desk also excels in configuration, offering a straightforward setup that doesn't require specialized skills, while Microsoft SCSM's configuration can be demanding and may involve PowerShell scripting.
Customization
Customization within InvGate Service Desk is highly flexible, offering customizable workflows and visual options to tailor the software to specific needs.
On the other hand, Microsoft SCSM's customization can be challenging due to a complex Authoring Tool and limited options.
Scalability
InvGate Service Desk is renowned for its scalability and efficiency, making it a reliable choice for organizations of all sizes.
In contrast, Microsoft SCSM may experience performance issues as the database grows.
Deployment
Deployment with InvGate Service Desk is simplified and fast, requiring minimal specialized expertise.
Conversely, Microsoft SCSM often necessitates a complex deployment process and specialized skills.
Knowledge base
InvGate Service Desk offers a comprehensive and user-friendly repository of information, enabling IT professionals to find solutions effectively.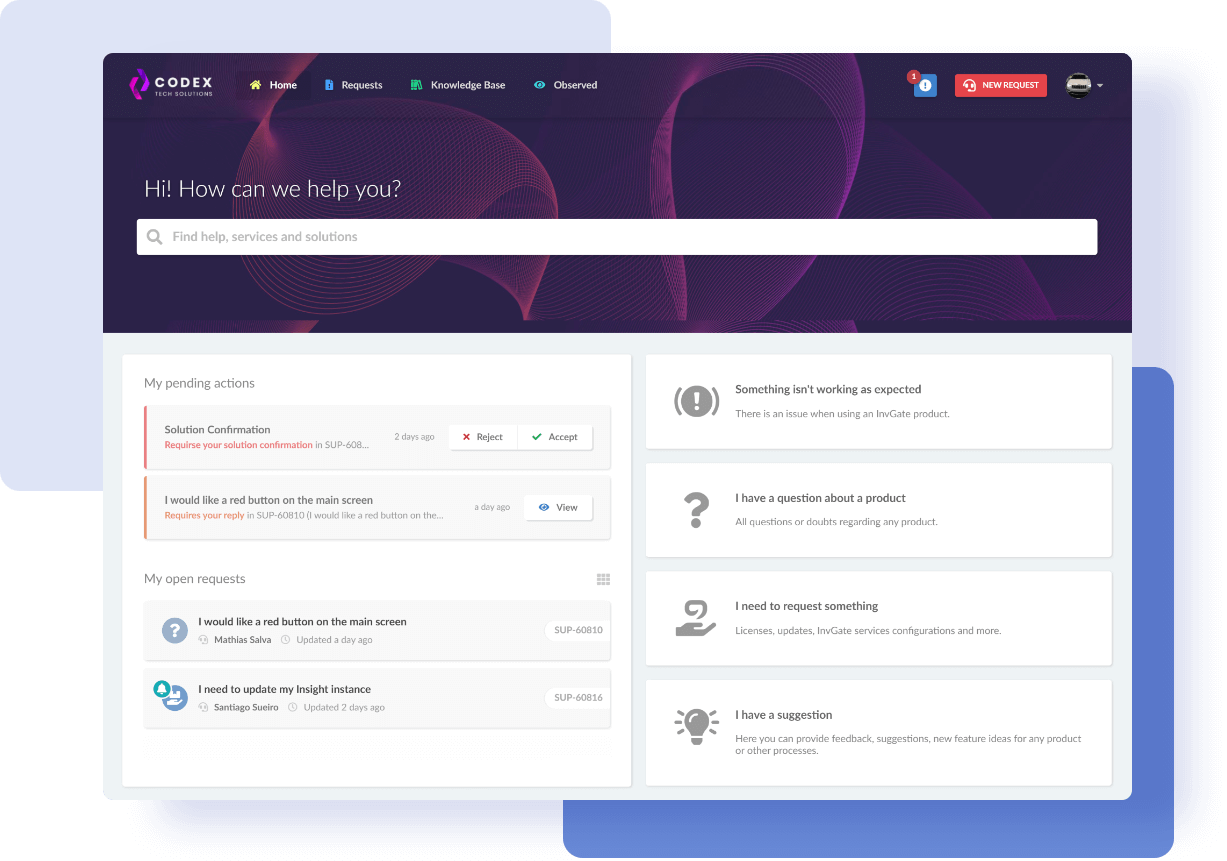 In contrast, Microsoft SCSM users have found its user guide material challenging to comprehend.
Reporting
InvGate Service Desk offers interactive dashboards that empower users to create and access comprehensive reports for valuable insights.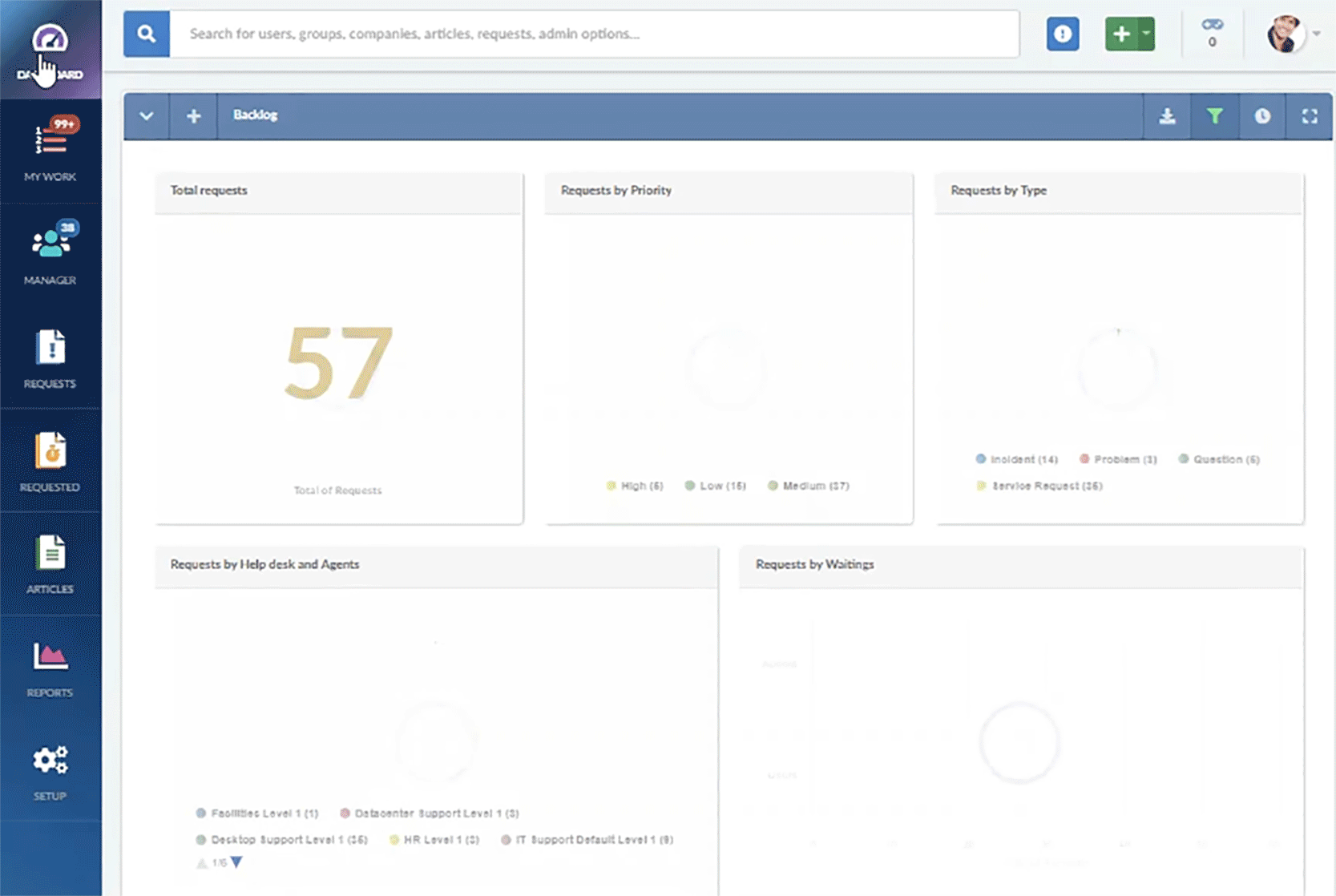 Microsoft SCSM's out-of-the-box reporting capabilities have faced criticism for their limitations.
Customer support
InvGate Service Desk stands out for its robust and reliable customer support. Users have consistently praised its exceptional support, making it an attractive choice for those seeking responsive assistance.
On the other hand, users have noted that Microsoft SCSM's customer support could be improved, suggesting room for enhancement in this area.
Updates
Updates for InvGate Service Desk are known for their regularity and stability, ensuring users benefit from the latest features without disruptions.
Conversely, Microsoft SCSM updates have raised concerns regarding potential risks and delays.
Asset Management
InvGate Service Desk seamlessly integrates with InvGate Insight, which allows organizations to track and manage their IT assets effectively.
Microsoft SCSM, on the other hand, offers limited customization in this regard.
Integration
InvGate Service Desk excels in integration, with seamless compatibility with LDAP/Active Directory and no additional costs.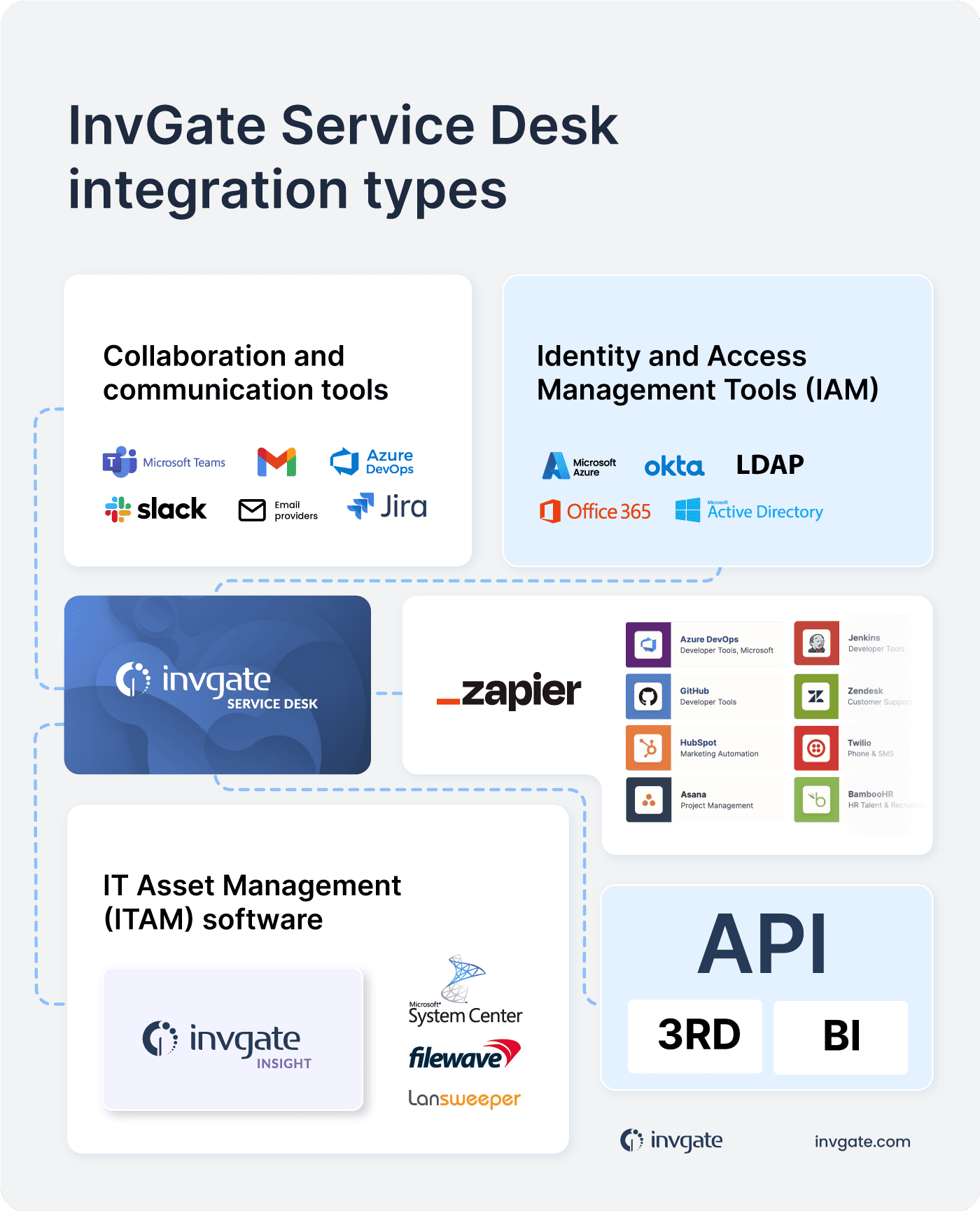 Microsoft SCSM may incur extra expenses when integrating non-Microsoft products.
Skill requirements
InvGate Service Desk is known for its ease of use, eliminating the need for specialized skills and enabling a broader range of users to harness its capabilities effectively.
In contrast, Microsoft SCSM may require a high level of expertise, which can be a barrier for some organizations.
In conclusion
In your search for a Microsoft System Center Service Manager alternative that redefines your IT Service Management, consider InvGate Service Desk as your go-to solution. It offers a myriad of benefits, from its robust and reliable customer support to its user-friendly interface and extensive knowledge base.
Explore our live demo to delve deeper into what InvGate Service Desk has to offer. By opting for this solution, you're not merely selecting an alternative; you're making a strategic choice for a transformative ITSM tool that empowers your organization to excel and thrive in the ever-evolving landscape of ITSM.