Service desk software is one of your most important spends as a service-focused organization. To provide brilliant IT support, leaning into IT service management (ITSM) is an essential first step. But once you have a solid ITSM strategy, you must support it with a good tool.
A robust ITSM solution can help increase end-user engagement while making life easier for support technicians. To help you in this task, in this thorough guide, we'll cover the following:
Ready to get excited about service desk tools? Let's get started!
How to choose the right service desk software?
Since service desk software is one of the most crucial purchases an IT support team can make, selecting the right ITSM tool is key. As we've already seen, the market is full of tool options, but how do you know which will deliver? Done well, ITSM practices can improve service performance, increase customer satisfaction, and reduce risk. The service desk software you select is a big part of that.
So, before you do anything else, ensure you know your organization and are comfortable with its quirks and pain points. Buying a new service desk tool is not a task you should do in isolation, so build a team around you to get a balanced and comprehensive view of requirements and technical specifications. Some of the things to consider are as follows:
Scope

- You need to agree on the required scope of your tool and ensure that the solution you pick meets your overall objective. Consider which process and functions you need the tool to cover and then plan accordingly.



Requirements gathering

- Care must be taken to ensure the product works for your organization. If you're used to the ITIL framework, then the

MoSCow analysis

can be helpful.



Procurement

- An ITSM tool is a significant investment, so get help from your Finance or Procurement team. Even if you're

switching service desk suppliers

rather than buying a brand new toolset, there are still

switching costs

to consider, so ensure the relevant teams guide you.



Technical requirements

-

This is less of a concern if you go down the SaaS route, but things to double-check include the following:

Key functionality and how it could work in your environment.

How, as a client, you would be able to ensure your estate has the appropriate coverage.

How the tool recognizes when new services are added to the production environment.

How the tool deals with duplicate records or identifies offline or inactive assets.

How the tool manages virtual environments and cloud-based services.

If the tool can import data from multiple sources, for example, HR data or system information from Active Directory or FreeIPA (other directory databases are available).

What support is in place for enterprise ITAM, for instance, handling multiple business units, cost codes, or geographic locations.



Speed of implementation

- The last thing you want is a lengthy, drawn-out implementation. You can speed up the process with our

ITSM implementation checklist

and these

tips on speeding up the migration process

.



Go live

- Make sure you have the appropriate support when implementing the tool. Does the vendor provide early life support or free consultancy around going live? As part of the negotiation process, have the vendor walk you through a typical new implementation so there are no surprises when you launch your tool for the first time.


On-going support

- Things to consider: upgrades, legacy applications, and custom integrations. If your tool is SaaS-managed, then the upgrade path should be maintained, but you still need to consider how integrations with custom software or legacy applications are supported. Ask to see

case studies

or sample customer sites to see how other companies manage support for custom or nonstandard integrations. It's good practice to have visibility of customers with similar needs, allowing functionality to be shared in some cases.
Before you make a final decision, make sure you can answer the following questions:
How will the tool vendor help you to up your organization's ITSM game?

Will they be able to assist in the delivery of new best practice practices?

How configurable/customizable is the tool? What works now may need to be adapted in a year, so factor in how easy it is to make changes. Look for codeless or code lite delivery to make changing proms and workflows easier.

How is the upgrade path managed? How does the tool vendor assist with changes and new releases? Are patches available in a continuous delivery model, or is the process more manual?

How does the vendor intend to stay relevant? How poised are they to evolve with the market?

Does the company offer new ideas and innovations, or are they more about improving your core service desk offerings and ITSM processes? There is room for improvement, but it's good to know early on.
Service desk software features and capabilities
Regardless of your choice, your go-to option has to meet specific capabilities and offer you some essential features. Let's take a look at them.
Service desk software's must-have features
Make sure that your service desk software covers these must-have features:
Service desk software capabilities
In addition, these service desk software capabilities will make your life much easier:
No-Code/Low-Code

- Codeless doesn't always mean zero code needed, ever (although that would be nice). Some vendors sell tools that purport to be codeless but still require scripts or commands to be entered to perform administrative tasks or make certain configuration settings. Other vendors sell codeless products only available as a cloud or SaaS-based proposition, limiting installation options. Simply put, to be genuinely codeless, the entire product should be fully customizable without requiring Java, C++, and Visual Basic. This significantly reduces costs and delivery time, as well as reduces downtime during maintenance windows.



Modern UX

- Customers are used to the experience generated by Amazon, Google, and Facebook, so your service desk tool needs to be easy to engage with.





API integrations

- ITSM tools rarely work in isolation. When reviewing ITSM tools, check how they integrate with third-party applications so that you can link them to

your organization's technological landscape

– such as the HR system, to make the new hire process easier. If your ITSM tool has these connections in place through a direct link, custom APIs, or shared data, you will streamline ticket management and data capture.



Automation, AI, and bots

- Virtual agents or digital assistants providing solutions drawn from data models and previous interaction history facilitate self-service and a consistent user experience.



Incident, request, and change capture forms

- These should be easy to engage with and easy to use.



Reusable workflows

. - This aims to facilitate ESM by deploying one workflow elsewhere in the organization.





Continuous deployment and pull-based delivery mechanisms

- This will help you manage the update path.
Types of service desk software: cloud vs. on-premise
A question still dominating many ITSM discussion forums is which is better, cloud or on-premises solutions? The answer for most organizations is: it depends.
A considerable percentage of customers still prefer to use on-premise software. Some of its benefits include the following:
Control

- With on-premises, you have complete autonomy over the service, its data, and who can access it.

Ownership

- You deploy and run the software, maintaining that overall span of control.

Data protection

- Some organizations will have data protection requirements to satisfy regulatory authorities. Opting for on-premise software keeps all your data in your environment without outside access.
On the contrary, using on-premise software may not be suitable for your business because of the following:
Installation and maintenance

- On-premise software can be time-consuming to install and maintain.

IT support overheads

- You will need local IT support to run and maintain services if you have on-premises software.

Increased maintenance costs

- With on-premises solutions, you must purchase servers and other supporting hardware to keep the software running effectively.

Increased risk of data loss

- Our data is everything, and with on-premises storage, a backup glitch, hardware failure, or security threat could cause you to lose your data.

Performance issues

- Pressure on the hardware can cause performance issues as and when the number of endpoints increases, placing strain on the existing infrastructure.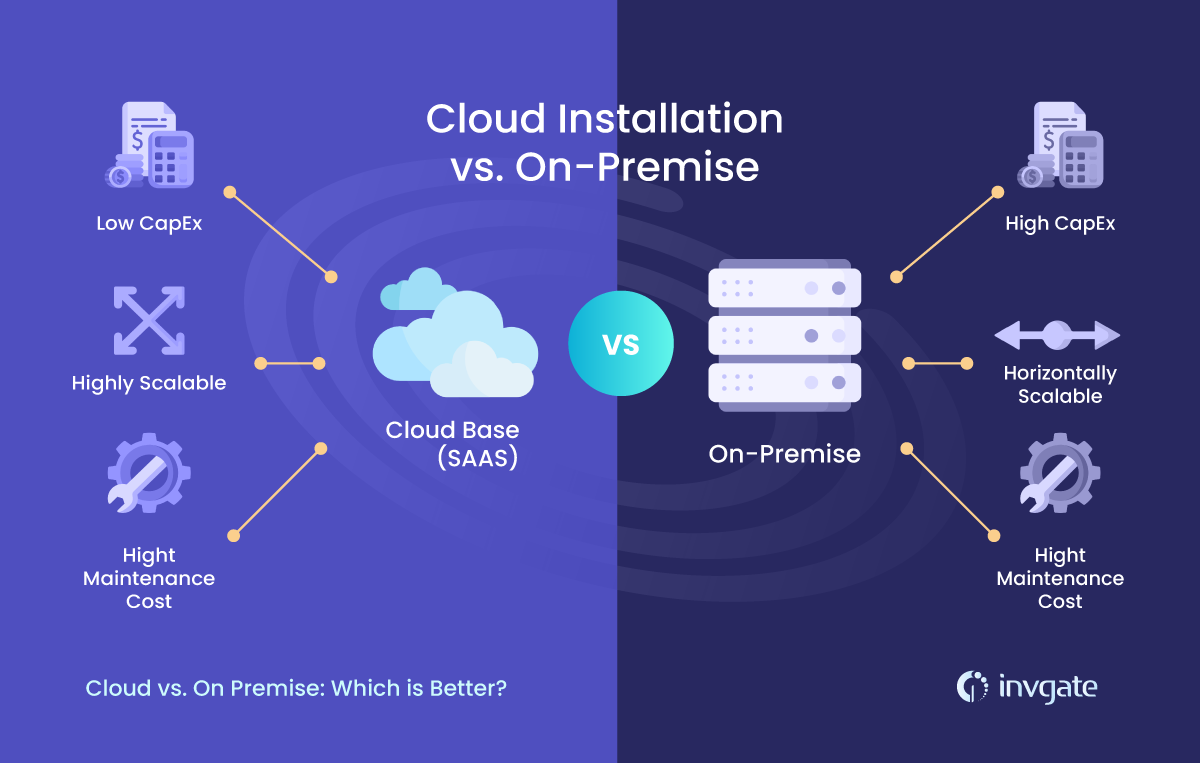 Cloud-based ITSM software, on the other hand, is externally hosted and maintained by the ITSM tool vendor. Cloud solutions have plenty of benefits, including:
Increased flexibility and scalability

- Cloud-based solutions can flex with the business and scale up as required without the need for additional hardware or complicated software deployments.



Lower costs

- With SaaS solutions, everything needed to run and maintain the service is included in the subscription, so there is no scope creep or hidden fees.



Better performance

- Lack of reliance on physical hardware means that performance is high-speed and consistent across all endpoints.



Automated updates

- Updates are rolled out automatically with cloud-based solutions and installed faster than in an on-premises environment.
14 best service desk software
The service desk software arena is crowded. There are about 42 competitors in the ITSM market nowadays, but here, we'll summarize the leading players.
1. InvGate Service Desk
InvGate Service Desk is a comprehensive solution for the effective, efficient, and safe running of IT operations. With it, you can perform many tasks, as it comes packed with the following:
Thanks to its intuitive interface, it's perfect for expanding beyond IT and adapts perfectly to all types of organizations.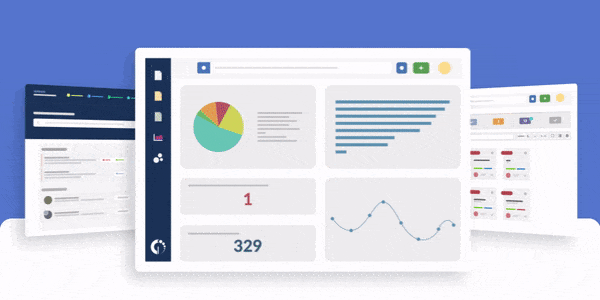 Some of InvGate Service Desk's advantages include:
2. Cherwell/Ivanti
Cherwell Service Management (acquired by Ivanti) is a mid-market service desk solution verified for eleven ITIL processes. It provides IT organizations the flexibility required for rapid configuration and customization, minimal overhead, and frictionless upgrades.
Among its pros, we can list the:
Pre-built line of business solutions for ESM.

Codeless configuration.

Discovery and dependency mapping.

Support for omnichannel engagement.

Complete visibility and automated CMDB updates for more effective IT operations.

It can be extended using mApps (merge-able applications) from the Cherwell Marketplace.
However, mentioning that it's secondary to the Ivanti solution is relevant, and ITAM is only available as a separate module.
3. Hornbill
Hornbill's service desk software offers users a 100% codeless environment with out-of-the-box workflows and a focus on automation. It has "elastic licensing" to add or remove licenses easily and a configurable CIO dashboard with real-time status information and emerging trends.
These are some of its advantages:
Cloud-based ITSM, so there's no app management or hosting required.

Codeless configuration.

Strong automation capabilities.
4. ManageEngine
ManageEngine offers service and asset management capabilities to small, midsize, and large enterprises. Some of its distinctive features are ITSM workflows, smart automation, integration access to a wide variety of applications, and ESM capabilities.
The most distinctive pros of ManageEngine are:
A fully-customizable self-service portal supported by a service catalog.

A three-tier plan for customers.

Support for project management tasks.
5. SysAid
Best suited to small and medium-sized organizations, service automation is the key offering in SysAid's cloud service desk solution. It offers help desk and asset management capabilities, third-party integrations, and fast implementation.
SysAid's solution stands out because:
It offers out-of-the-box Request, Change, and Problem Management capabilities.

It has a tight focus on Incident, Problem, Request, and Change Management.
However, it has no pre-built ESM line of business capabilities.
6. Freshservice
Freshservice is a cloud-based ITSM and service desk solution serving SMBs, mid-market, and larger organizations. It promises robust automation, rapid deployment, and monthly updates to the solution.
Some of its advantages are:
Automation and virtual agents

Focus on Incident, Problem, Change, Release, Asset, and Configuration Management

Intuitive self-service
7. BMC Helix ITSM
BMC Helix ITSM replaces BMC Remedy and is a broad suite of ITSM tools offering a wide range of integrations to other BMC tools and in-built ITAM. The product is used mainly by global brands and markets itself.
The pros of BMC are as follows:
Long track record of ITSM service provision.

Operations Management for monitoring and configuration.

History of large enterprise success.

Strong alignment with ITIL 4.

Cognitive email analysis and automated actions on behalf of the user.
It's important to mention that the solution doesn't have a "lite" option, so that it might be expensive for some businesses. In line with this, it has a complex implementation.
8. ServiceNow
Built on the ServiceNow Now Platform, its ITSM bundle provides an agent workspace with Knowledge Management and modules supporting Incident and Problem Management, as well as Change, Release, and Configuration Management. ITAM capabilities are also offered on the higher-tier ITSM Professional plan.
Some of ServiceNow's distinctive features are:
It's generally regarded as one of the industry-leading ITSM solutions.

Platform features.

Pre-built ESM solutions.

Automation and AI investments.

Experience-focused design.
Same as with BMC, ServiceNow doesn't have a low-budget option.
Read More:
9. Marval
Available on-premises or as a SaaS solution, Marval is an ITIL-aligned service desk tool that has been available for over 30 years. It has a heavy focus on Enterprise Service Management and has some key features worth mentioning:
Use of automation and machine learning to streamline and automate routine interactions.

Combines data lakehouse technology, artificial intelligence (AI), machine learning (ML), and robotic process automation with ITSM in one platform.

Recent investment in AI-assisted problem management.
10. Jira
Jira Service Management (formerly Jira Service Desk) provides everything IT and support teams need out-of-the-box for Service Requests, Incident, Problem, and Change Management. It focuses on high-velocity support, integrates with Slack and Trello, and offers a mobile app for flexibility.
Among its advantages, we can mention the following:
It has an intuitive self-help portal.

It offers a free option for up to three agents, which means you can try the product free of charge.
It's worth noting that Jira is currently moving away from on-premise alternatives.
Read More:
11. TOPdesk
With on-premises and SaaS deployments available, TOPdesk's ITIL-aligned solution comes out of the box without coding. It has a solid European presence, is an early ESM proponent, and offers support for computer-aided facilities management (CAFM).
Some of its relevant features include:
Configured to individual requirements, select the plan closest to your needs and then supplement with add-ons.

Well suited for ESM.

Supplier management.
12. EasyVista
EasyVista's ITSM solution is aimed at enterprise organizations and offers codeless configuration, smart automation, and out-of-the-box ITIL processes. It has a user-centric interface and supports core ITSM practices. In addition, it's important to mention that it focuses on maturity rather than complexity.
Some of its most distinctive pros are:
Strong customer relationships.

Flexibility.

Knowledge Management investments.
13. SolarWinds Helpdesk
SolarWinds offers a relatively simple, easy-to-use service desk solution that adheres to ITIL's best practices. Since it's essentially a help desk, it's best suited to smaller organizations. It offers a fully functional free trial available to use for 14 days.
Some of its key features include:
Simple, efficient ticketing system.

Centralized knowledge base.

Integration with AD and LDAP.
14. HaloITSM
HaloITSM is an ITSM-aligned service desk tool available as a SaaS or on-premises solution. It calls itself a single, all-inclusive software solution and offers a customer-centric interface that aligns with that.
Among its pros, we can list the:
User-centric self-service portal.

Solid ticketing system.

CMDB claims to zero in on systemic failings

before

they cause a major incident.
Service desk software comparison
Hosting
Free trial
Pricing
Licensing model
PinkVerified # of practices
Integration costs
Support costs
InvGate Service Desk
Cloud & on-premise
Yes
(30 days)
Request a quote
Agent/ month
11
Included + Free API
Included
Cherwell
Cloud & on-premise
No
Request a quote
Agent/ month
11
N/A
N/A
Hornbill
Cloud
No
Request a quote
Agent/ month
0
N/A
N/A
ManageEngine
Cloud & on-premise
Yes

Starting at $10/month

Technician/month

0
N/A
Included
SysAid
Cloud
Yes
Request a quote
N/A
0
N/A
N/A
Freshservice
Cloud
Yes
(21 days)

Starting at $19/month

Agent/ month
0
Included
Included
BMC Helix ITSM
Cloud
Yes
Request a quote
N/A
14
N/A
Included
ServiceNow
Cloud
Yes
Request a quote
N/A
19
Free & paid
Included
Marval
Cloud & on-premise
No
Request a quote
N/A
0
N/A
N/A
Jira Service Management
Cloud
Yes

Free for up to 3 agents, $20/month for more features

Agent/ month
7
Free & paid
Included in some plans
TOPdesk
Cloud
Yes
(30 days)
Request a quote
Agents/ month
0
No
Included
EasyVista
Cloud & on-premise
No
Request a quote
N/A
0
N/A
Included
SolarWinds Helpdesk
On-premise
Yes
(30 days)

Starting at $19/month

Technician/month

0
N/A
Included in some plans
HaloITSM
Cloud & on-premise
Yes

£65 per agent per month

Agents/ month

0
Yes
Included
6 benefits of service desk software
There are many reasons organizations use ITSM tools. Some of the benefits of service desk software include the following:
Single source of truth; everything is logged in one central location so nothing can get lost, ignored, or forgotten.

The ability to review timings over the incident or request lifecycle so that you can identify any pain points or bottlenecks.

Self-service and self-help offerings empower end-users by allowing them to engage with IT using their preferred option.

Transparency and clarity. Every interaction is time-stamped, and an audit diary tracks updates from end-users and technical teams, reducing the potential for misunderstandings.

The knowledge base functionality can upskill end-users and IT colleagues.

Demonstrates a commitment to being customer focused. Using an ITSM tool rather than spreadsheets or in-house databases, you commit to customer experience, which will go a long way to building and maintaining excellent relationships with the rest of the business.
Key takeaways
Good service desk software will help you level up your IT service offering. Not only will it help you manage, control, and protect your environment, but it will also help you keep costs under control and plan for future challenges.
But to make the right decision, don't forget to ponder the following:
Get to know the market

- There are many options out there, so there will be a tool that will work with your ITSM ecosystem. You just need to find it.



Don't buy a service desk tool in isolation

- Build a team around you to get the requirements right and make informed decisions.



Consider how you will use the software

- Will you opt for on-premises or SaaS, a free versus or a full version, or will you consider open-source options?



Key functionality

- Look for tools that include Self-service, Incident, and Request Management.
All in all, the key message is to keep moving forwards. Stay on top of industry best practices and look for the best tool to support your organization and its people.
Frequently Asked Questions
What is service desk software?
Service desk software enables the IT service desk to act as the central point of contact between IT and the rest of the organization. The key objective of any service desk solution is to enable end-users to log incidents and service requests and for IT to respond promptly and effectively.
Service catalogs, knowledge bases, Asset Management systems, or CMDBs often underpin the incident and request process flows.
What is the Difference Between Help Desk and Service Desk?
Also often used interchangeably, a help desk is reactionary, and is used to manage problems when they arise, allowing for them to be logged, tracked, and (hopefully) finally resolved, while a service desk can be thought of a strategic big brother of the help desk. It can do everything the help desk does, but also allow you to plan, structure, and provide the delivery of a wide variety of IT services.
Many organizations start with a help desk structure, evolving naturally to a more service-centric organization, providing the solutions detailed in this article.
Read more: Help Desk vs Service Desk
Should I use a free service desk software?
Many ITSM tools will offer free versions of their services. With increased costs and the challenges involved in running IT since the pandemic, it can be tempting to stick to free service desk software versions, but there are some downsides, for example:
Limited users

- Most free versions will only extend to a certain number of agent licenses.

Limited functionality

- The best or most innovative functionality typically isn't available on the tool's free version.

Security concerns

- The priority isn't going to be patching the free version of the software but the paid-for version with dedicated support.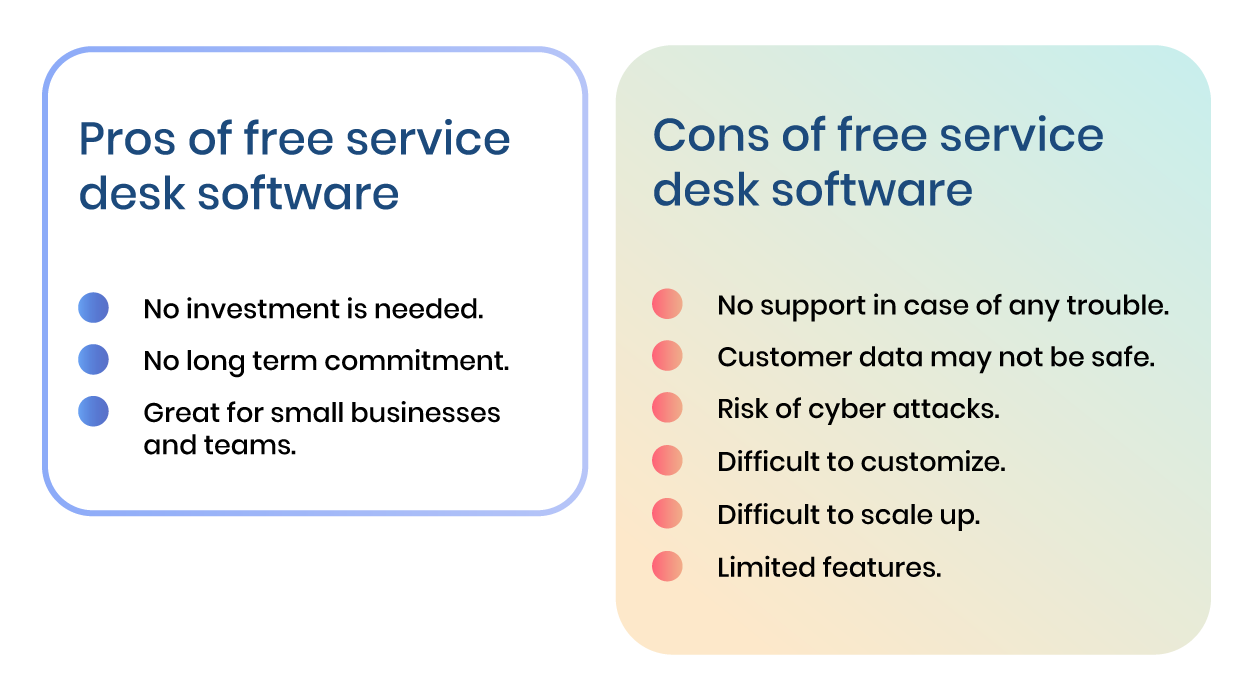 What is an open-source service desk software ?
On the other hand, open-source desktop management software is software released under a license where the copyright holder gives users the rights to use, change, study, and distribute the software and its source code to anyone and for any purpose.
It is typically developed in a collaborative public manner and can be freely used, modified, and shared because the design is publicly accessible.
Nonetheless, open-source software isn't a catch-all. There are some reasons why using it may not be suitable for your organization, such as:
The difficulty of use

- Some open-source applications may be challenging to configure and use. Others may lack user-friendly interfaces or features that your IT team may be familiar with.



Compatibility issues

- Many types of proprietary hardware need specialized drivers to run open-source programs, often only available from the equipment manufacturer limiting the devices you can use.



Security concerns

-

Here it is, our all-friend IT security. A big concern around using open-source software is the potential for security risks. Because the source code is open, it is free to edit, meaning people can misuse it.