If you are trying to compare Freshdesk vs. Zendesk, you're probably facing the daunting task of choosing a service desk software for your company. After talking with thousands of service desk buyers, we identified some everyday needs and pain points that the vast majority of organizations face while choosing the right service desk solution for their IT or Enterprise Service Management efforts.
So, we've put together this overview and comparison of Freshdesk, Zendesk, and InvGate Service Desk to help you in your quest, based on the top help desk features they must provide. But before we start, don't forget that we have more ITSM tools comparisons for you.
Now, let's begin!
What is Freshdesk?
Freshdesk is a cloud-based customer support software that offers businesses of all sizes a wide range of features to streamline customer support, including a self-service knowledge base, ticketing system, multichannel support, and reporting and analytics.
Some of the benefits you'll find when using Freshdesk are:
Ease of use
Affordable pricing
Great for small businesses
But there are some drawbacks as well:
Limited customization options
Some features can be hard to find
What is Zendesk?
Zendesk is another service desk software that offers many of the same features as Freshdesk. It basically is a service-first CRM company that builds software designed to improve customer relationships.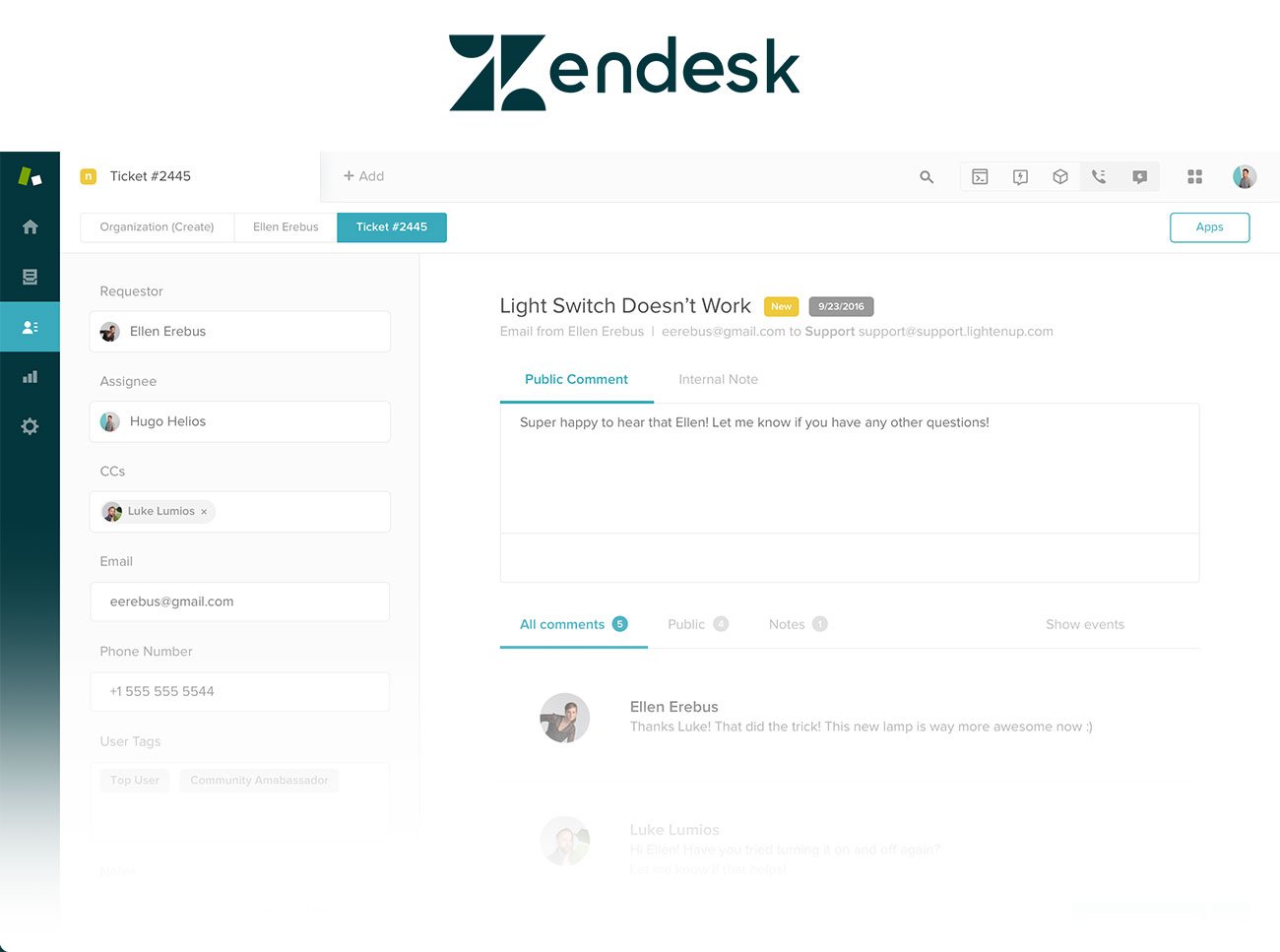 Among the pros of Zendesk, you'll have:
A wide range of features
A scalable tool to accommodate growth
Excellent customer support
However, keep in mind that it also has some cons:
It can be expensive for larger businesses
Some features can be hard to find
And what about InvGate Service Desk?

is an intuitive on-premise and cloud ITSM tool that allows your support team to deliver outstanding service.



Among its perks, we can mention:
Freshdesk vs. Zendesk vs. InvGate Service Desk comparison
Now that you have an overview of each tool, let's see how they perform in some key features a service desk should provide.
1. User experience
All three tools are designed to be user-friendly and easy to use. However, where Freshdesk and Zendesk can be challenging to navigate at times, InvGate Service Desk is very intuitive — both from the request view and end-user perspective. In fact, it's the best out of the three, according to G2.
As for customization, all of them allow it to some extent. Out of the three, Freshdesk is the most limited one. At the same time, InvGate Service Desk has the right amount of flexibility to tailor the platform to your organization's specific needs without spending too much time on it.
2. Ticket management
All three service desks offer a robust ticketing system that allows you to track, prioritize, and solve customer issues. With them, you can automate the ticket assignment, so service desk managers can focus on what matters.
3. Knowledge management
Regarding knowledge management, all three service desks allow you to create a self-service knowledge base for your customers. And let's not forget that comprehensive knowledge base articles allow your agents to avoid wasting time answering the same questions over and over again.
4. Statistics and metrics
And what's better to prioritize and improve performance than superb reporting features? In this area, all three tools deliver. You can find built-in reports and even create custom ones.
5. ITIL alignment
Only 16 ITSM tools currently have PinkVERIFY's stamp of approval. And from this batch, InvGate Service Desk is the only one with ITIL-certified practices. In particular, the 7 practices that meet 100% of the PinkVERIFY ITIL 4 general, core, and integration suitability requirements are:
Infrastructure and Platform Management
Service Desk
Service Request Management
6. Pricing
When it comes to pricing, Zendesk and Freshdesk offer the following:
Freshdesk has a free plan for up to 10 agents, and then prices start at $18/agent/month (billed monthly). They also offer a 21-day free trial.
Zendesk's plans start at $49/agent/month (billed annually) and include a free trial.
However, if you're looking for an affordable solution that doesn't skimp on features, InvGate Service Desk is your best bet. You can request a quote at any time or access a
. Plus, we have an
for you to explore!
7. Implementation and support
When you finally make the purchase decision, you want the platform to be up and running as soon as possible. From an implementation perspective, all three tools are pretty straightforward. Furthermore, they're easily scalable, meaning they'll be there when your company grows (and other areas want to adopt them!).
And as for customer support, Zendesk takes the lead, with offices in more than 20 countries. However, though InvGate Service Desk has a presence in fewer countries, they do have 24/7 support in English and Spanish, ensuring that you'll get all the help you need during your whole lifecycle in the language you feel most comfortable with.
8. Cost of Ownership
The cost of ownership is one of the most important factors when choosing an ITSM tool. Here, Zendesk and Freshdesk offer a pay-as-you-go model that may eventually become expensive. On the other hand, with InvGate Service Desk, you can pick from different licensing models: on-premise or cloud, perpetual or subscription. And if you want to lower the total cost of ownership even more, you can opt for our open core model, where you only pay for the features you use.
9. Integration with asset management
When it comes to expanding the capabilities of your service desk — and the available information for your agents —, InvGate Service Desk offers native integration with
, assuring that the integration process runs smoothly.
Zendesk, on the other hand, integrates with third-party software AssetSonnar. Meanwhile, if you want asset management in Freshdesk, you'll need to acquire their service management solution, Freshservice.
10. Other integrations
Lastly, it's time to know if these platforms work with your tech stack. Freshservice provides integrations with communication channels like Slack, Freshservice chatbot, or MS Teams. Plus, they have a marketplace with 1,000+ apps.
Zendesk also has more than 1,000 pre-built integrations to choose from in their marketplace. And lastly, InvGate Service Desk provides native integrations with tools such as Microsoft Teams and Zapier, plus a free API with which you can connect all the software already part of your business.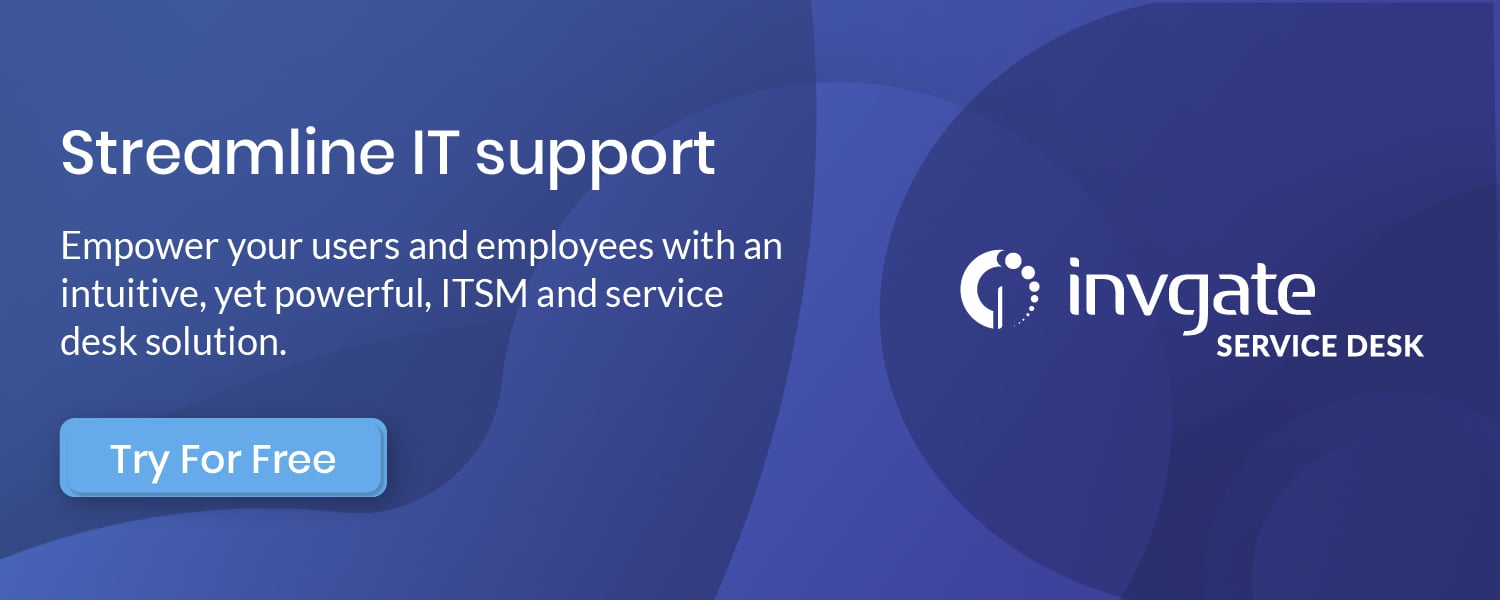 The verdict: which service desk software is best?
Sadly, there isn't a unique answer since it mostly depends on your specific needs and budget. But we hope this article has helped you understand the differences between Freshdesk vs. Zendesk vs. InvGate Service Desk.
To sum up, the three tools offer robust ticketing solutions, knowledge and workflow management, self-service capabilities, and omnichannel support. They also have decent customer support and implementation times.
However, a few of their differences might be a deal breaker for you. If you're looking for a wide range of built-in integrations, Zendesk is your ally. But if you need ITIL-aligned practices, an on-premise solution, or an affordable and intuitive tool for your agents,
is the only one that has you covered.
Now, the choice is yours. It's time to make an informed decision!