Keeping your IT assets organized and properly managed is an integral practice for long-term success. And the best way to do that is to have an IT asset discovery and inventory management strategy in place.
ITAM is not a one-and-done assignment; it's about making subtle, constant, and well-informed choices to have an updated database of assets ready to monitor your network, keep it secure, and make informed decisions.
And, of course, it must be guided by best practices. So, in this article, we'll look at the guidelines to conduct an effective IT asset discovery process that will help you to build your IT inventory. With it, you'll gain an edge by:
Automating the IT inventory process.

Centralizing your asset database.

Detecting any anomalies on the software or hardware side.

Exponentially improving reporting and analysis.

Giving you a complete view of your asset network.
Let's begin.
IT asset discovery in a nutshell
Asset discovery is basically the process of finding the assets connected to your company network. It focuses on hardware and its goal is to provide you with a complete overview of all that's living in it (thus becoming an excellent way to spot Shadow IT).
In a world where every little device is cloud-based, competent management is not just about control but about maintaining the integrity of your data across the whole network.
Hence, you have to inventory everything worth tracking. But since this would be nearly impossible to do by hand, you'll need
's Discovery feature to create a complete catalog trustable enough to act upon it.
We've already covered how you can create your hardware inventory in just 24 hours; so here, we'll pay attention to the best practices associated with the task.
Best practices for IT asset discovery and inventory management
As with everything in life, success starts with the basics. IT asset discovery and inventory management, thankfully, are no different. Let's take a look.
IT asset discovery best practices
1. Select the assets to track
First, define the type of IT assets you want to track.
will show you everything in your organization's network, though you can segment the results by IP range. But since you might not be interested in tracking everything, it'd be wise to define beforehand which of the detected devices will be added to your inventory. To start with, we can recommend selecting devices like laptops, desktops, and phones, and then working your way up to more complex items.
2. Work out a process
Being organized pays off, so create a roadmap and define your discovery process. By doing so, you'll ensure that assets are properly counted and that their future addition will use the same criteria, regardless of the asset manager in charge.
Ultimately, you need to have an IT inventory you can trust. So establishing the step-by-step to build and maintain it is crucial.
allows you to add useful information to each asset, so you can: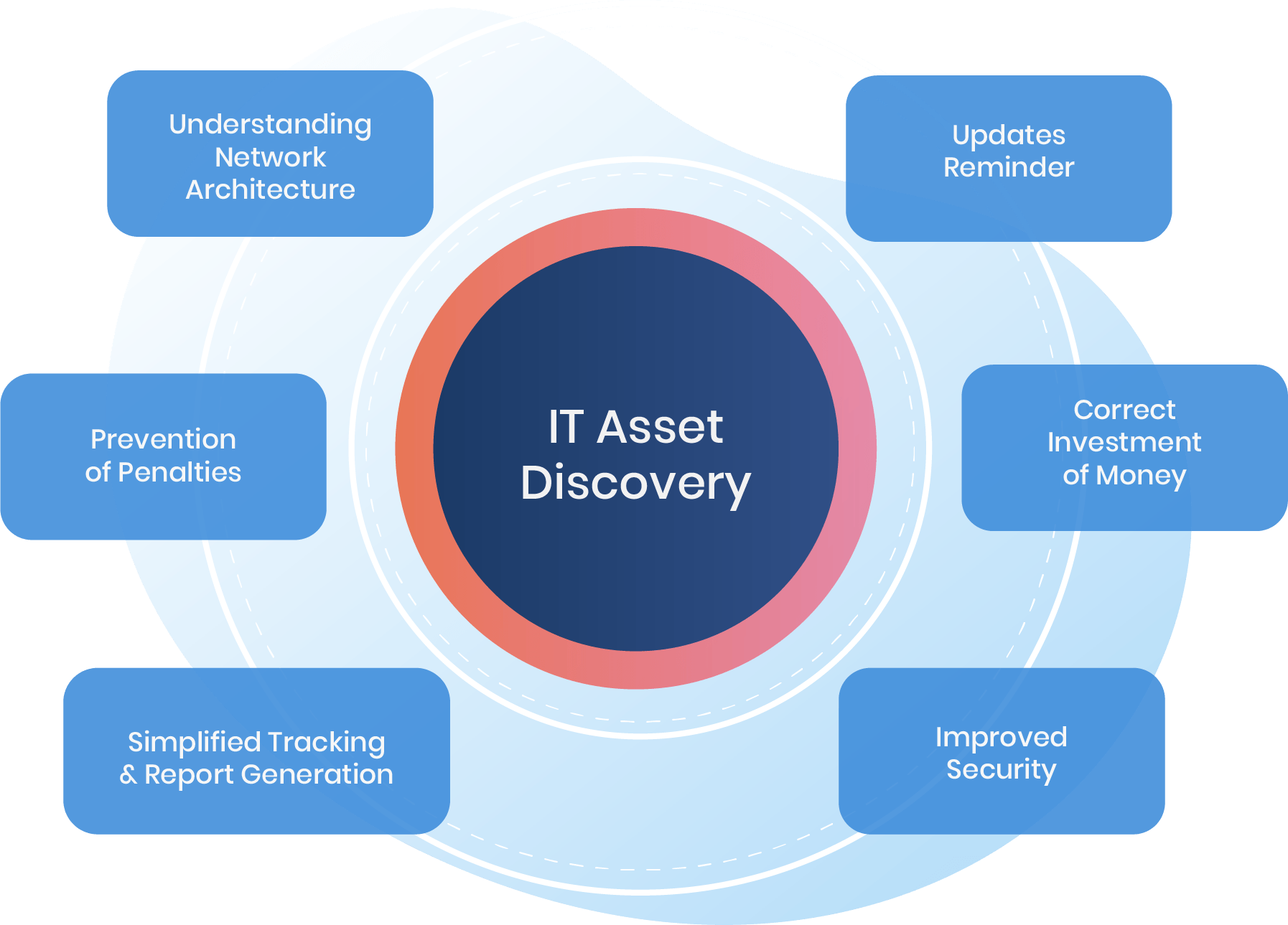 3. Normalize your data
Another best practice when doing hardware inventory (and every type of inventory, for all that matters) is to apply the same names to equal assets. It often happens that inventory software is inconsistent in this aspect. And even though it might seem minor, it makes reporting a headache and can lead to costly errors down the line.
But this is something you won't have to worry about since
normalizes your data automatically.
Inventory management best practices
Once you have your hardware inventory in place, it's time to see some best practices to maintain it up to date.
1. Define a lifecycle for your IT assets
Nothing lasts forever (not even the universe), and IT assets also follow this axiom. Documenting each asset's lifecycle can save you plenty of confusion in your asset managers' day-to-day activities. This information will let them know when a device or asset is active, in storage, checked out, available, or out of the game for good.
In fact, best practices suggest that the entire lifecycle should be documented right up from purchase until retirement. That way, you can know whether to implement an asset for projects, renew a device or license, and plan further IT purchases.
2. Provide details
Having an asset mapping strategy is an extremely sound practice. Avoid any confusion by tagging assets with relevant information, such as owners, departments, locations, and different compliance definitions. This way, your reports will be more accurate, and your decisions, right to the point.
3. Automate
Even the most productive human is prone to mistakes. But that's what software is for! With
, you'll be able to automate repetitive tasks, so your team can focus on what's actually valuable.
What to look for in an IT asset discovery tool
We've hopefully established how important IT asset discovery is. But, even more than that, we hope to make a case as to why an asset discovery system can mean the difference between cumbersome extra work and an automated breeze that requires far fewer man-hours and unnecessary fixes.
Let's break down what efficient IT asset discovery tools do a point by point.
Inventory process automation
It's no surprise to anyone that we've gotten much better at automating processes that used to take time and money. InvGate Insight can instantly help you save on both by automatically tagging all your IT assets in one fell swoop, providing valuable information to your IT team.
Centralized asset database
We all would like to avoid the unforeseen, but we know it's an unavoidable part of life. IT asset discovery is the best way to be ready for malfunctions or unexpected troubleshoots. How? Because it's a one-stop shop to know at a glance what your company owns, what it needs, what's being used, and what's vacant.
IT asset monitoring alerts
It's not enough to have a complete inventory. By using
, you'll also have a tool that evaluates your asset status according to customizable health rules that adapt to your business, and sends you alerts when something's not right.
Reporting and analysis
Any IT asset discovery tool worth its price will audit every asset on your network often and let you create personalized reports to share with your stakeholders.
Furthermore, it'll improve your cost management and decision-making process thanks to the data it can provide.
In conclusion
Knowing is half the battle. And, as for battles, you most definitely want to pick the ones you fight. Doing IT asset discovery the right way and with the correct tools can spell the difference between smooth sailing and plenty of wasted employee hours spent shoring up sub-optimal processes.
In the end, it always pays off to plan accordingly and invest in tools that can help transform asset discovery and management.