In the search for a reliable Cherwell Asset Management alternative, organizations need to look for IT Asset Management (ITAM) software that goes beyond the ordinary and addresses critical pain points.
InvGate Insight is a formidable contender that promises to revolutionize your ITAM processes and drive operational efficiency. With its comprehensive features, InvGate Insight emerges as a powerful Cherwell Asset Management alternative.
Read on if you're doing an ITAM software comparison to elevate your Asset Management game!
What is Cherwell Asset Management?
Cherwell Asset Management is an IT tool that streamlines the management of both software and hardware assets. It offers a comprehensive solution to reduce costs related to software licenses, minimize IT overhead, and mitigate risks associated with software audits.
Cherwell Asset Management's core functionality includes hardware and software inventory, License Compliance Management, software usage analysis, and an ITAM purchasing system. It seamlessly integrates with Cherwell IT Service Management, enhancing the overall IT ecosystem.
Cherwell Software, the company behind Cherwell Asset Management, was acquired by Ivanti, a leading enterprise Service Management vendor. Following the merger, Ivanti is directing Cherwell clients toward its Ivanti Neurons platform, but the abrupt change has led to customer dissatisfaction. This presents an opportunity for other ITSM/ITAM vendors to offer alternative solutions.
InvGate Insight as a Cherwell Asset Management alternative
InvGate Insight, developed by InvGate, is a robust IT Asset Management solution that grants organizations comprehensive oversight and control over their IT assets. This tool offers flexibility with two deployment options: cloud-based or on-premises, enabling a thorough inventory of all IT assets, whether physical, virtual, or cloud-based, connected to the network.
InvGate Insight comes equipped with a wide array of features to support various ITAM aspects, including IT asset discovery, Inventory Management, and Software License Management. Some noteworthy features include:
With InvGate Insight, organizations gain enhanced control, visibility, and streamlined processes within their IT environment. This empowers them to make well-informed decisions based on accurate asset information and optimize their IT Asset Management practices.
Software view
Users highly praise InvGate Insight for its remarkable ability to swiftly provide a comprehensive view of all software installations across their device state. The platform efficiently presents critical software information, enabling IT teams to make informed decisions promptly.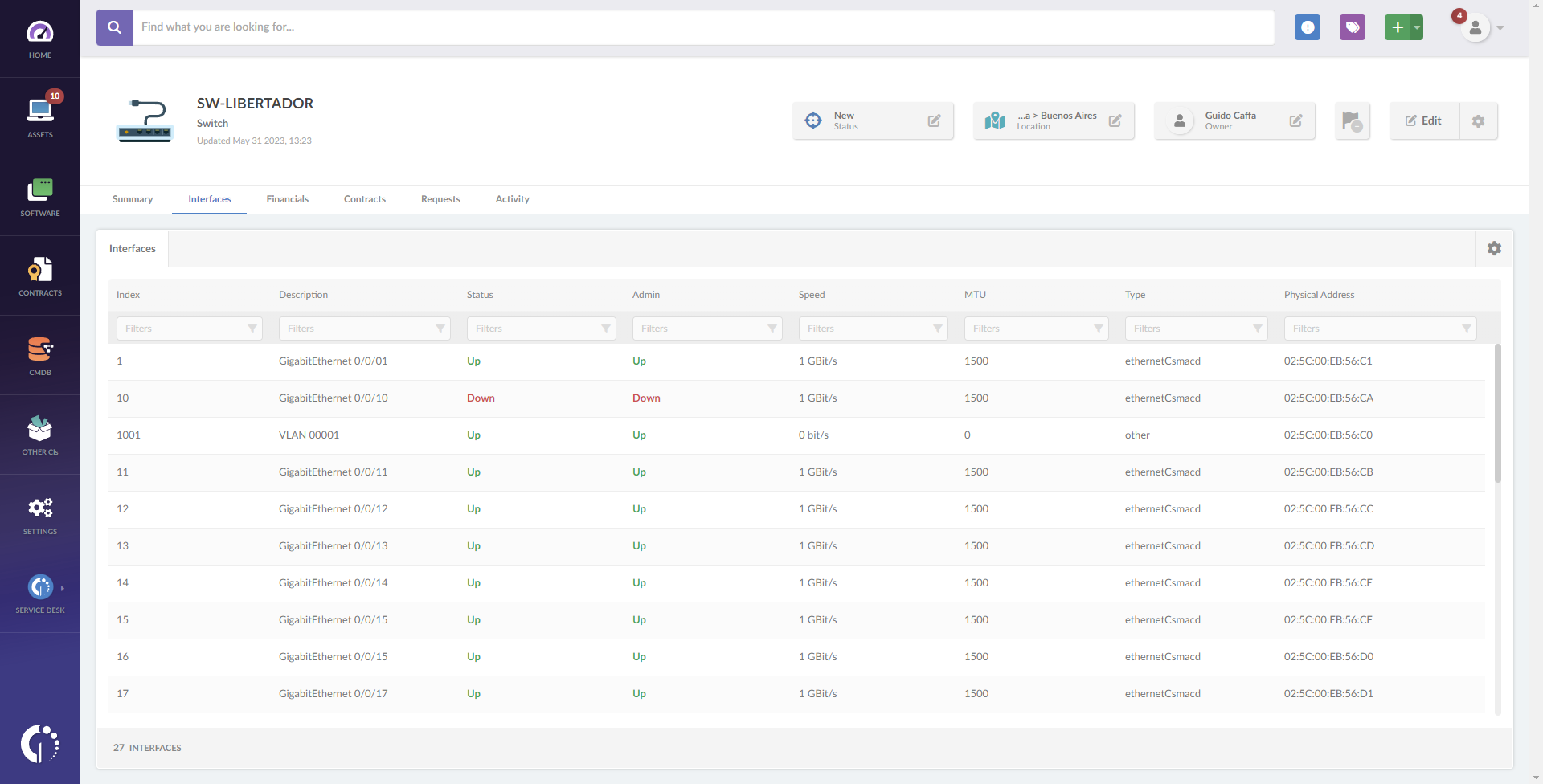 In contrast, some users of Cherwell Asset Management have encountered issues with agent deployment, resulting in delays in data reporting.
Speed and reliability
InvGate Insight's users appreciate its fast and reliable performance during asset searches, contributing to enhanced productivity and streamlined asset tracking.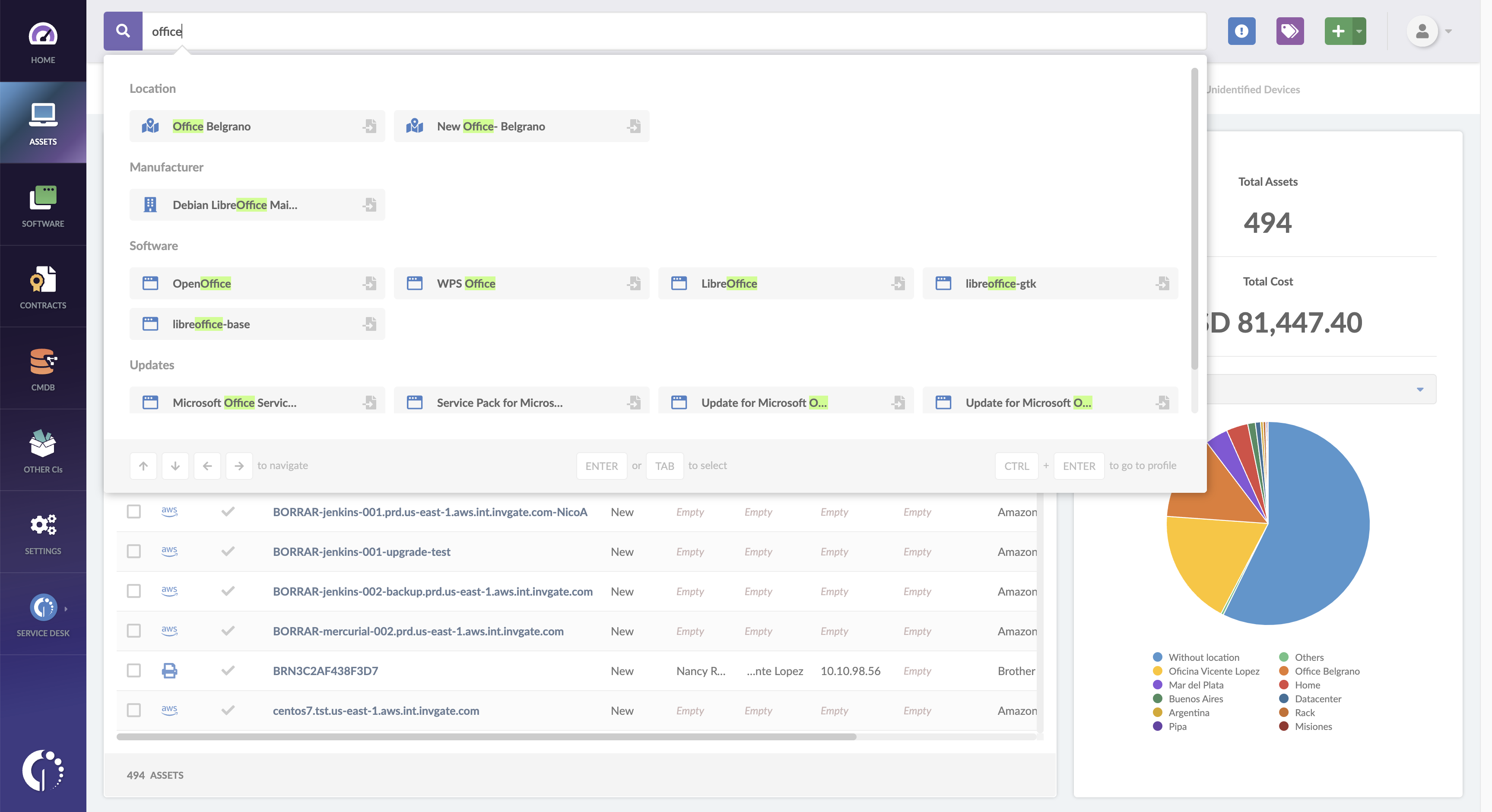 However, some users have reported that Cherwell Asset Management can be slow, with asset loading taking upwards of 30 seconds in certain cases, potentially hindering time-sensitive operations.
User experience
InvGate Insight ensures a smooth and intuitive user experience, facilitating efficient asset organization and seamless navigation. Its user-friendly interface contributes to an overall positive user experience.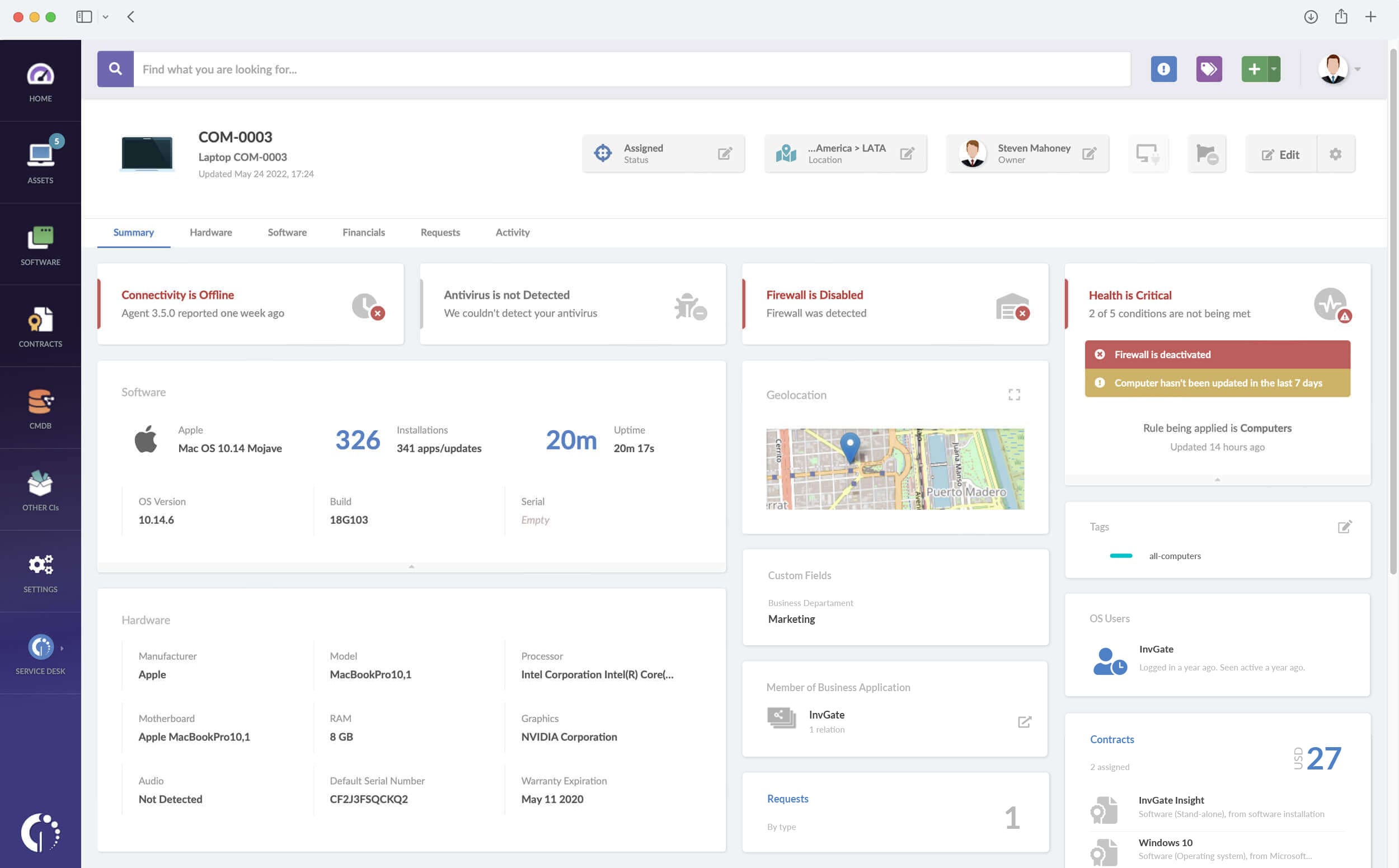 In contrast, new users may face challenges getting familiar with Cherwell Asset Management.
Integration and compatibility
InvGate Insight excels in streamlining Asset Management through bulk asset loading and seamless integration with its native Service Desk, enhancing overall productivity. Additionally, its flexibility and compatibility with various operating systems make it a versatile ITAM solution without any restrictions.
Conversely, Cherwell Asset Management lacks the ability to edit or add features fetched from the agent, potentially hindering efficient Asset Management. Moreover, it may require modifications to certain fields for specific OS environments, introducing complexities.
Data upload
InvGate Insight's speedy data upload to the server earns commendation from users, ensuring real-time asset information and minimizing data lags.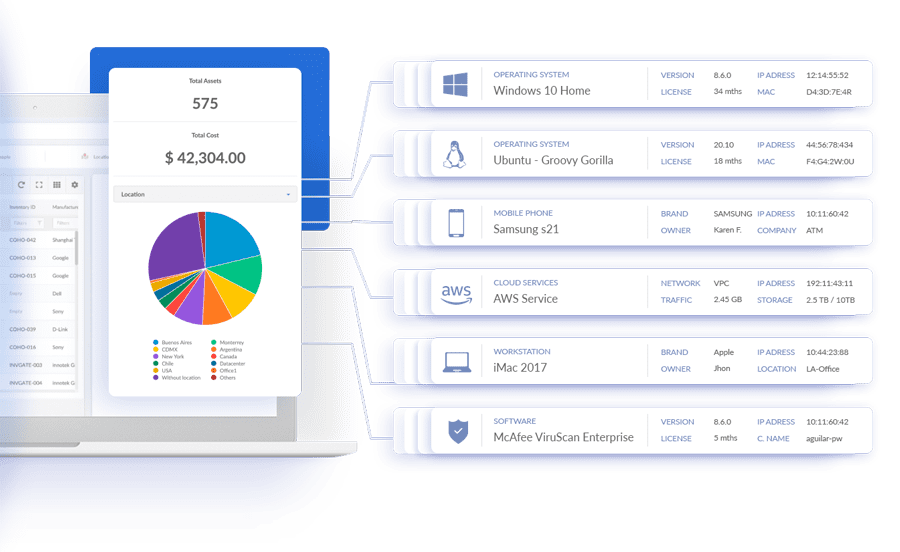 While Cherwell Asset Management offers abundant information, some users have reported that data upload speed could be improved.
Customization options
Users highly value InvGate Insight's customizable dashboard, empowering them to tailor the platform to their specific requirements and preferences for a personalized experience.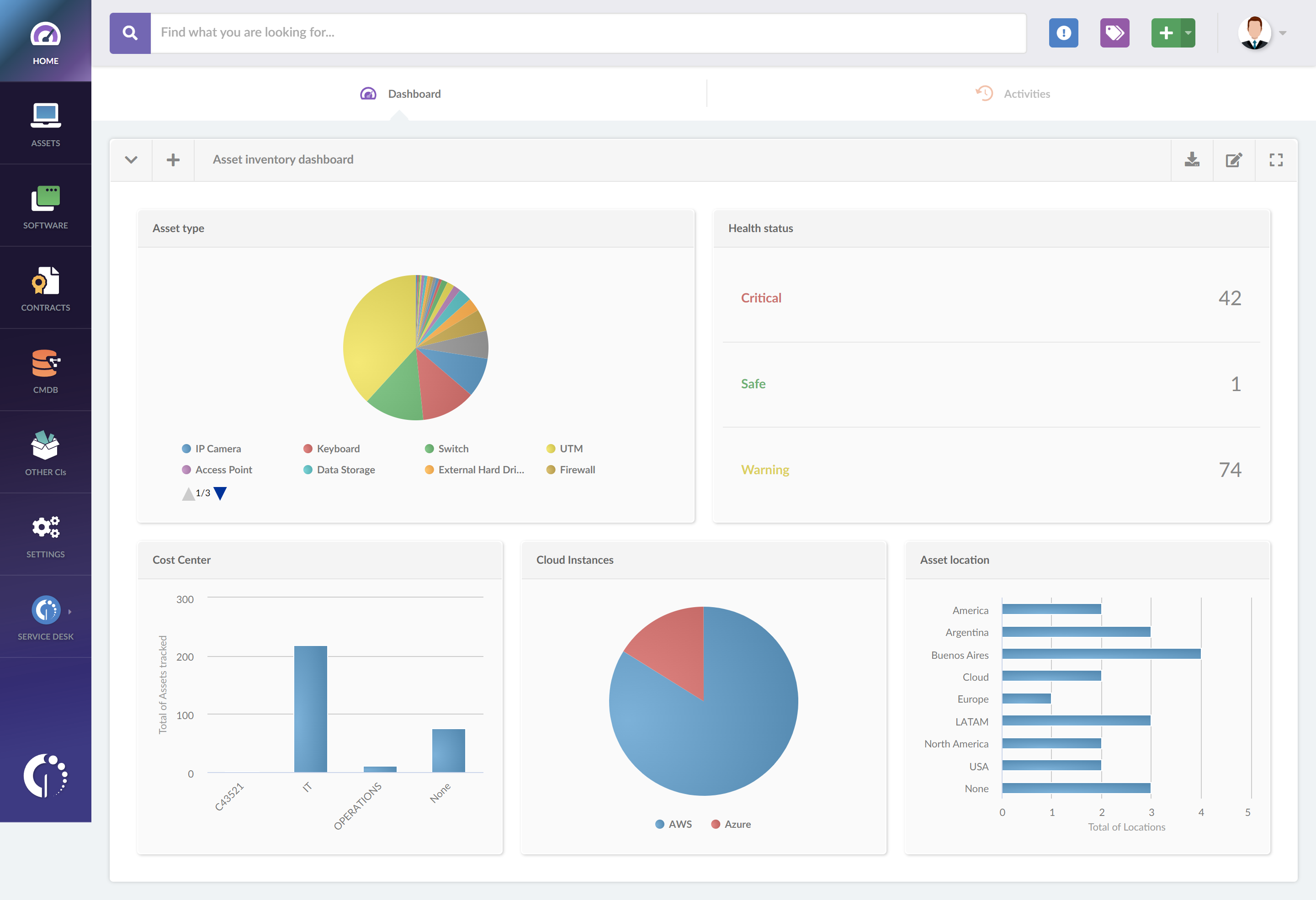 In contrast, Cherwell Asset Management's dashboard lacks such customization options.
In conclusion
When searching for a reliable Cherwell Asset Management alternative, a thorough evaluation of critical factors such as speed, reliability, user experience, integration, and customization is imperative. InvGate Insight emerges as a clear winner, offering valuable features and functionality to manage IT assets effectively.
Strengthen your ITAM journey with the exceptional capabilities of InvGate Insight. Take the next step towards optimized Asset Management by exploring our live demo. Harness the power of InvGate Insight and revolutionize your ITAM operations for unparalleled success!