Are you looking for a suitable Cherwell alternative? Making the right choice for your IT Service Management (ITSM) needs requires careful evaluation of various factors.
In this blog post, we'll delve into a detailed comparison between Cherwell Service Management and a noteworthy alternative, InvGate Service Desk. Examining key features, pricing structures, customization capabilities, and setup processes will provide valuable insights to help you make an informed decision in your quest for optimal service desk software.
Whether you're considering a switch or exploring new possibilities, this ITSM tools comparison will assist you in making an informed decision that aligns with your organization's unique requirements.
What is Cherwell?
Cherwell Service Management, created by Ivanti, is an IT Service Management platform that provides automated IT service delivery through a comprehensive set of pre-built tools. It has notable features like a codeless architecture, drag-and-drop functionality, and automated workflows. It also includes Project Management capabilities and a unique feature called Mergeable Applications (mApps). These mApps allow users to share custom applications, extensions, and improvements without affecting the core system's functionality.
Furthermore, Cherwell Service Management offers support for multiple languages and can be deployed either as a Software-as-a-Service (SaaS) solution or through on-premise deployment. It can integrate with Ivanti Neurons, a platform that enhances system performance and security through predictive, self-healing, and autonomous remediation capabilities.
However, following Ivanti's acquisition of Cherwell Software, Ivanti is actively promoting its Ivanti Neurons platform to Cherwell clients. This sales approach is not well-received by customers, many of whom are resistant to sudden changes. The dissatisfaction among Cherwell's customer base has created an opportunity for other ITSM vendors to step in and offer alternative solutions.
InvGate Service Desk as a Cherwell alternative
InvGate Service Desk, developed by InvGate, is an advanced software solution created specifically for IT Service Management. Its main objective is to help organizations streamline their IT support processes and improve their overall service delivery to end-users. The software provides the option to choose between cloud-based or on-premise deployment, allowing organizations to select the hosting environment that best suits their needs.
By implementing InvGate Service Desk, organizations can establish a cutting-edge IT Services department with various ITIL-certified capabilities, including Incident Management, Problem Management, Change Management, and Service Management. Additionally, the software offers a self-service portal and personalized dashboards and reports to enhance the user experience and facilitate efficient operations.
InvGate is a technology company specializing in developing software solutions for IT Service Management and IT Asset Management (ITAM). Their primary focus is on creating tools and platforms that enable organizations to optimize their IT operations, improve service delivery, and enhance overall efficiency.
Feedback from customers evaluating InvGate Service Desk indicates a positive experience. Here are some direct quotes from satisfied customers.
"The whole process from demo, to quoting, implementation, and launch has been great. We have a small team and was able to get this project complete ahead of deadline with the help of the great implementation team". IT in a Government organization
"The support team is knowledgeable and responsive. It has all the most common features you could expect from a cloud service ticketing system today, and they work well (knowledgebase, self-service portal, task assignments, approval flows, time management, reporting). The bang for the buck is excellent." IT in Non-Government organization
"Dashboards and reports Easy to use/intuitive, very good user experience for clients and agents Workflows, automation and customization options." General Manager, IT Services
The feedback underscores InvGate Service Desk's ability to meet the needs of different organizations and deliver a positive experience across various ITSM aspects.
UI/UX
Users describe InvGate Service Desk's User Interface (UI) and User Experience (UX) as simple, intuitive, and easy to use.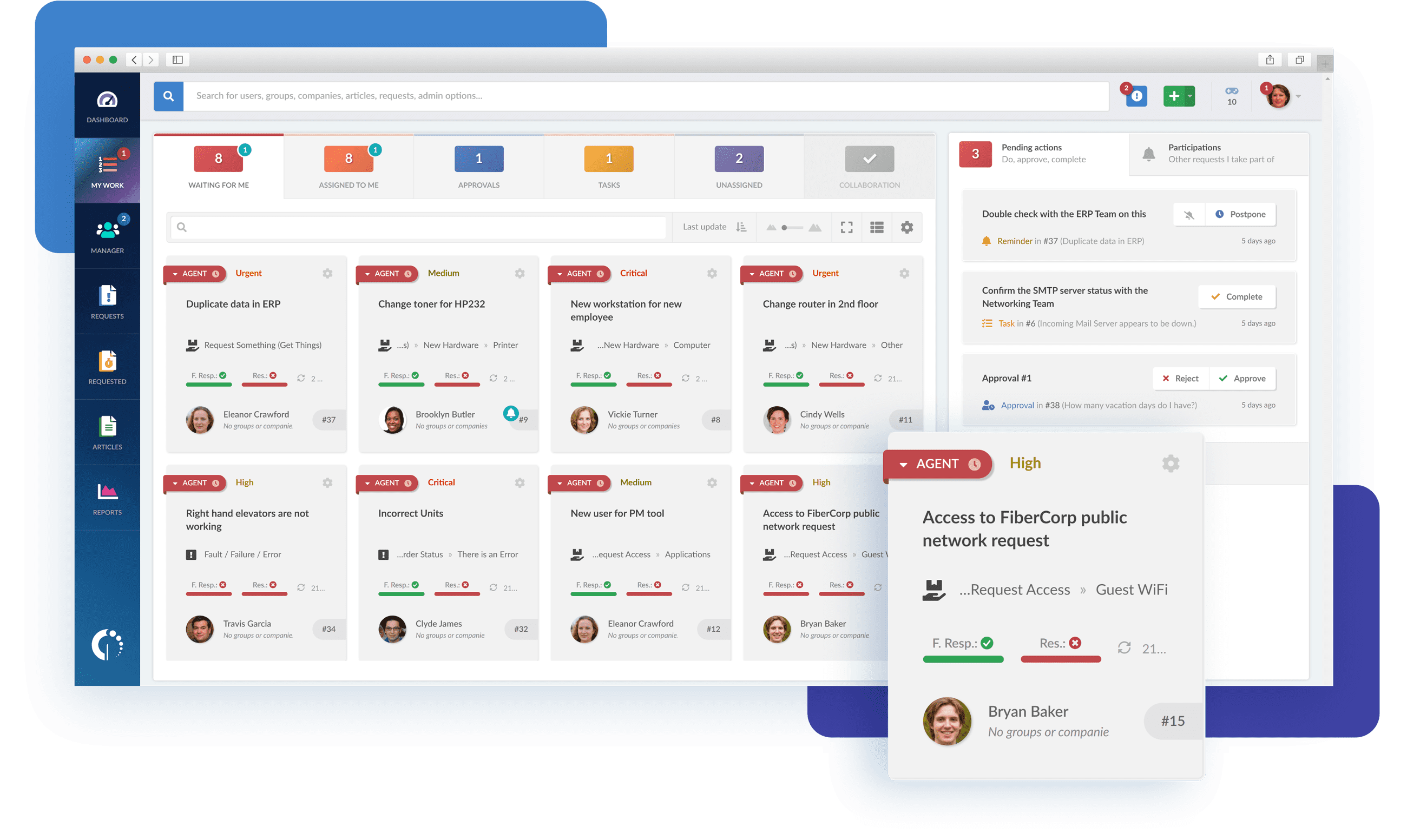 On the other hand, Cherwell Service Management's UI and native mobile interface are criticized for being outdated and non-responsive. Users find the GUI to be non-modern and sometimes confusing.
Reporting and dashboards
InvGate Service Desk is praised for offering various report-generation options and personalized views. Its dashboards and reports contribute to a positive user experience.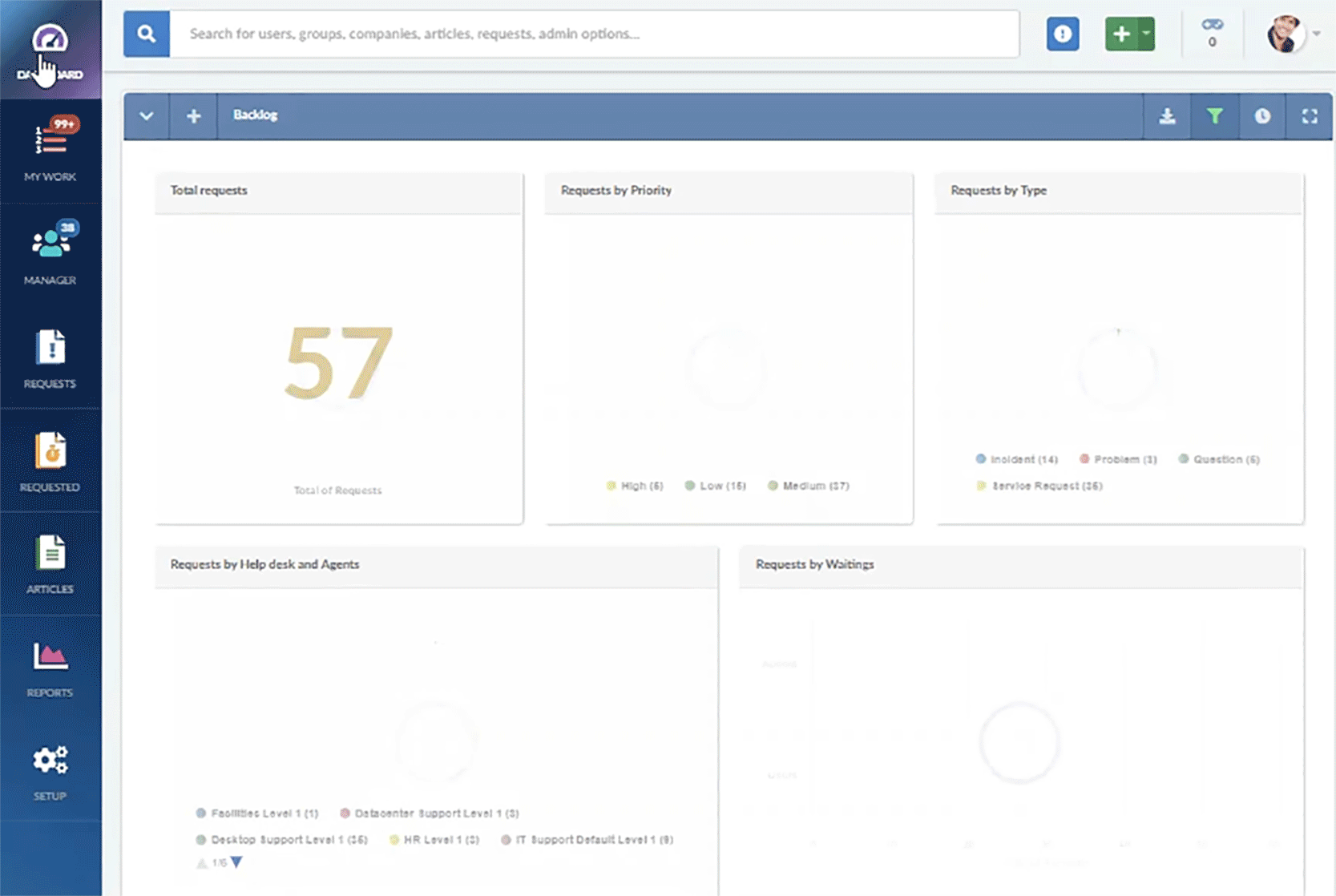 In contrast, users express dissatisfaction with Cherwell Service Management's reporting capabilities, finding it difficult to extract information from the system and lacking visibility on closed calls and their resolution details.
Integrations
InvGate Service Desk is commended for its integration with InvGate Insight's inventory database and mobile integration.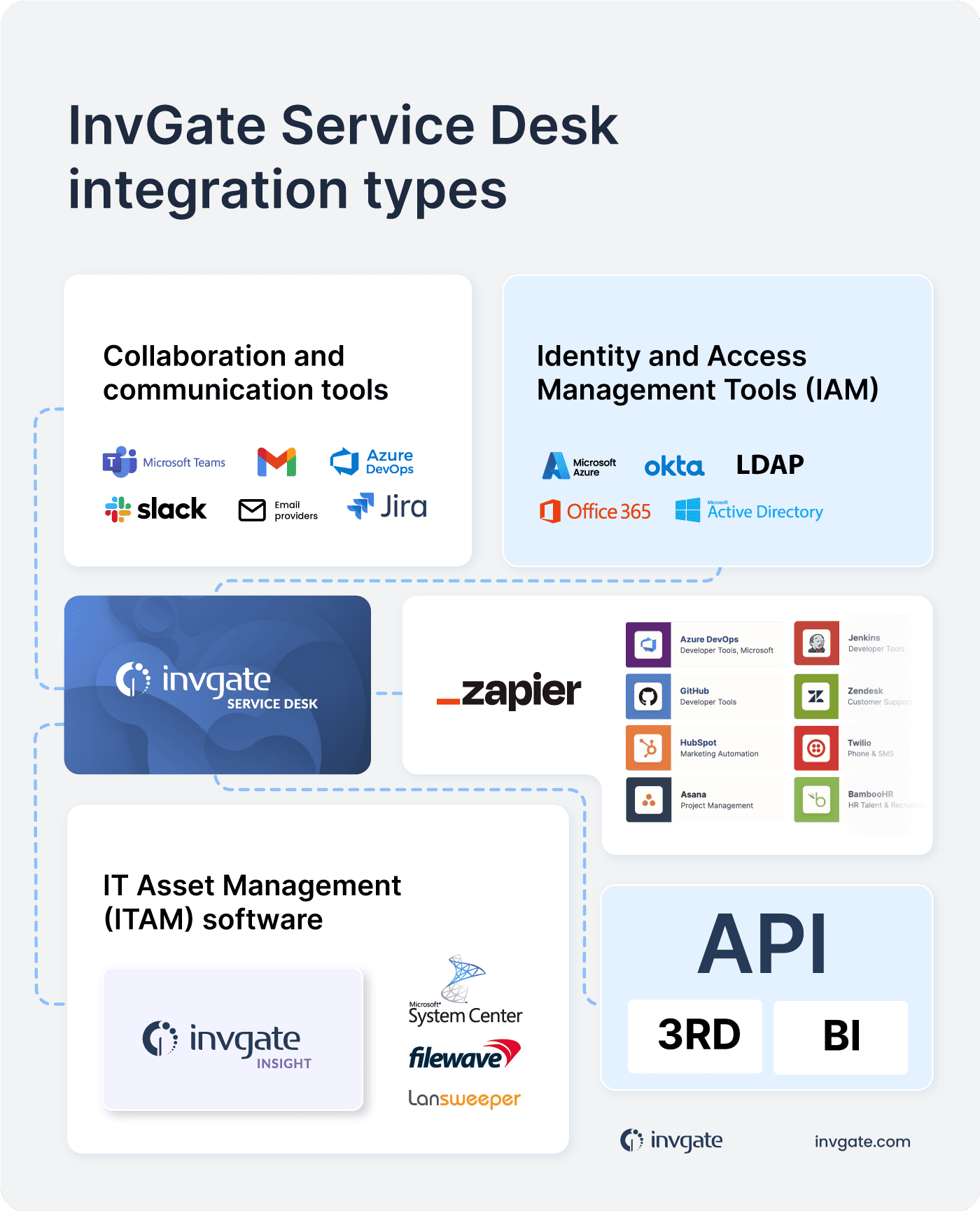 On the other hand, users find Cherwell Service Management's configuration of complex workflows and external integrations unnecessarily challenging.
Cost
Switching costs go beyond the financial aspect of purchasing a new tool. It is critical to consider the additional expenses and factors involved to fully understand the implications of migrating from one help desk software to another.
Customer support
InvGate Service Desk receives positive feedback for having a responsive and knowledgeable support team. In contrast, Cherwell Service Management's support is criticized as generally poor and unhelpful, with the support team at Ivanti often unwilling to accept software issues as bugs.
Task/Incident Management
InvGate Service Desk is recognized for its efficient Ticket Management and the ability to add collaborators or inform users about tickets.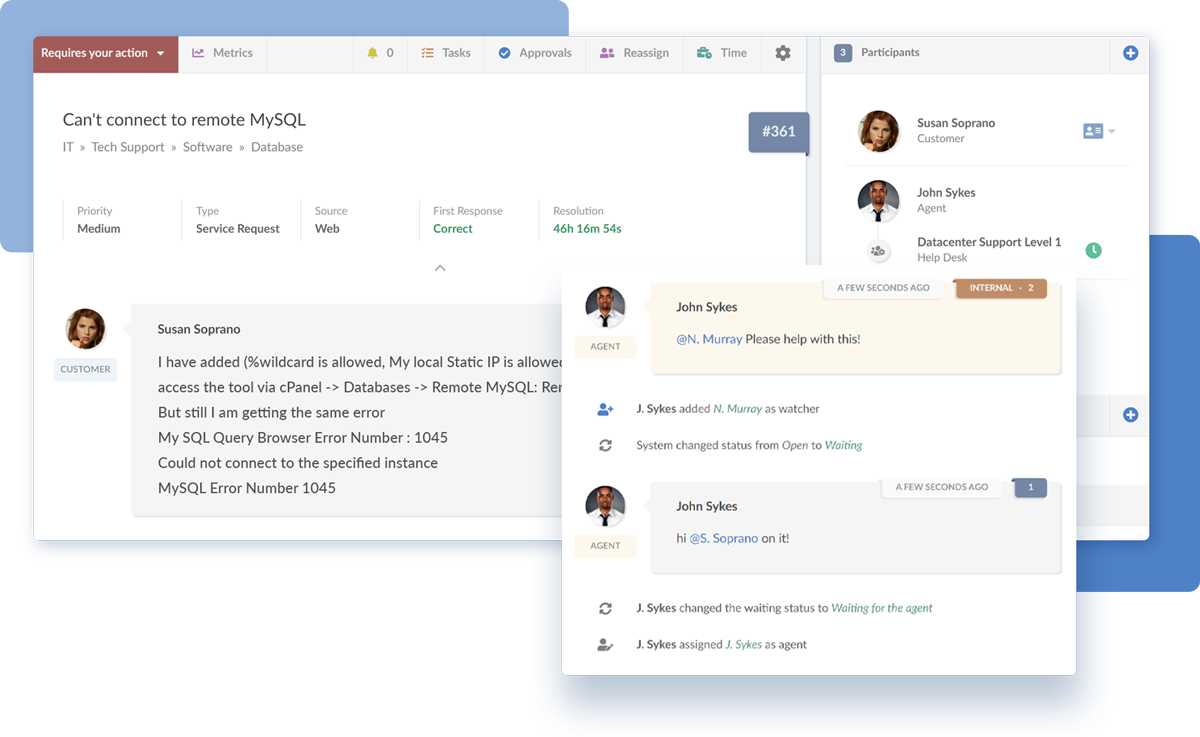 In comparison, users of Cherwell Service Management found it challenging to determine the correct category for their tickets.
Customization
InvGate Service Desk is praised for its versatility in configuration and ability to fully customize the platform to meet specific requirements. In contrast, users find Cherwell Service Management to be lacking in modularity, requiring too many components and functions to be built from scratch rather than offering pre-packaged options.
Workflow Management
InvGate Service Desk offers workflow automation and customization options that users appreciate.
However, users find Cherwell Service Management's workflow development complicated and time-consuming.
Features
InvGate Service Desk is lauded for providing multiple useful features out of the box. On the other hand, users criticize Cherwell Service Management for sticking to a "No Code" approach, which limits the platform's flexibility and inhibits customization.
Setup and onboarding
InvGate Service Desk is described as fast and easy to set up, with a user-friendly onboarding process. Conversely, users express concerns about the reliability of Cherwell Service Management's hosted solution when used by large groups of technicians and with significant amounts of data.
Learning curve
In the case of InvGate Service Desk, users report a user-friendly experience, describing it as easy to configure. This positive feedback suggests that users can quickly become familiar with the platform and efficiently utilize its features. However, users express concerns about the learning curve associated with Cherwell Service Management, finding it challenging to customize and not as user-friendly as desired.
In addition to the aspects mentioned above, there are some other concerns regarding Cherwell Service Management. Users highlight that the Asset Management capabilities provided by Cherwell are cost-effective, but some prefer investing in a more comprehensive Remote Monitoring and Management (RMM) solution that includes Asset Management as well.
Users also raise concerns about Cherwell's system performance when the database grows, indicating potential performance issues that may arise under such circumstances. Additionally, users express dissatisfaction with the quality of release notes and a lack of documentation geared explicitly towards the on-premise solution of Cherwell Service Management.
In conclusion
When considering a Cherwell alternative for your IT Service Management needs, it is essential to evaluate various factors to make an informed decision.
InvGate Service Desk offers a robust solution with its user-friendly interface, advanced reporting and dashboards, seamless integrations, responsive customer support, extensive customization options, and streamlined workflow management.
Discover how InvGate Service Desk can transform your IT support processes and enhance service delivery. Experience our live demo or book a meeting with our experts!