It's safe to say that if you are looking for information comparing Zoho Desk vs. Zendesk, you're on the lookout for new help desk software. And let us tell you, that's not an easy task. There's so much to consider!
If this is your first ITSM tool, you might want to be sure that it checks the whole list of features any service desk software must have. And if you're searching for a help desk alternative to the one you currently have, don't forget that some switching costs come into play — and that there might be a few fears holding you back.
No matter the case, in our experience helping buyers across the world implement and migrate to InvGate Service Desk, we've identified everyday needs and pain points that most companies face while choosing the right service desk solution for their IT or Enterprise Service Management efforts.
For that reason, we're putting together a series of ITSM tools overviews and comparisons, and today it's the turn of Zoho Desk, Zendesk, and InvGate Service Desk to help you in your quest.
Let's dive in!
What is Zoho Desk?
Zoho Desk is a cloud-based help desk software that offers an agent-based and self-service customer support solution on one platform.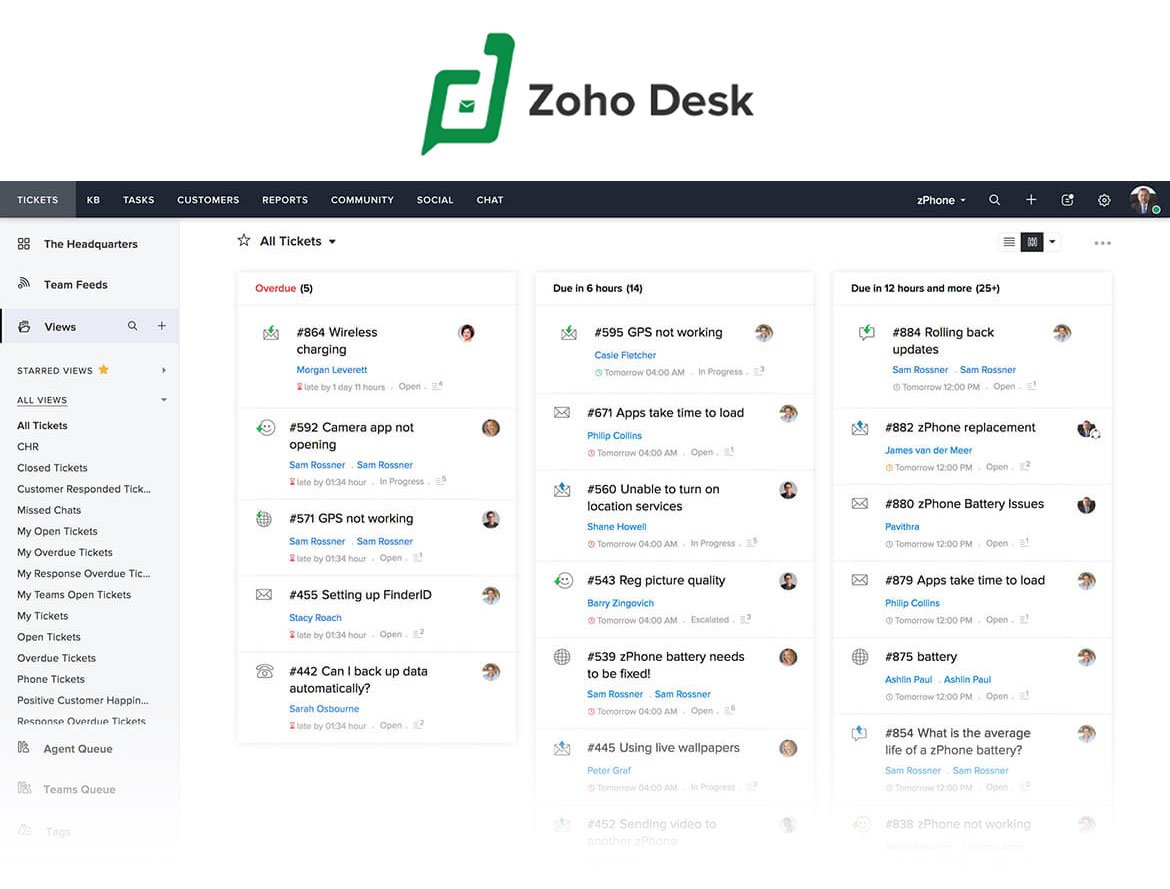 Among its features, it offers:
Zoho Desk is part of the Zoho One Suite, an all-in-one business application suite that includes over 35 integrated applications for sales & marketing, customer support & service, finance & accounting, HR & employee management, project management, and more.
What is Zendesk?
Zendesk is a service-first CRM oriented to improving customer relationships. It offers a flexible platform that grows with your business and provides omnichannel support, ticketing, and automation.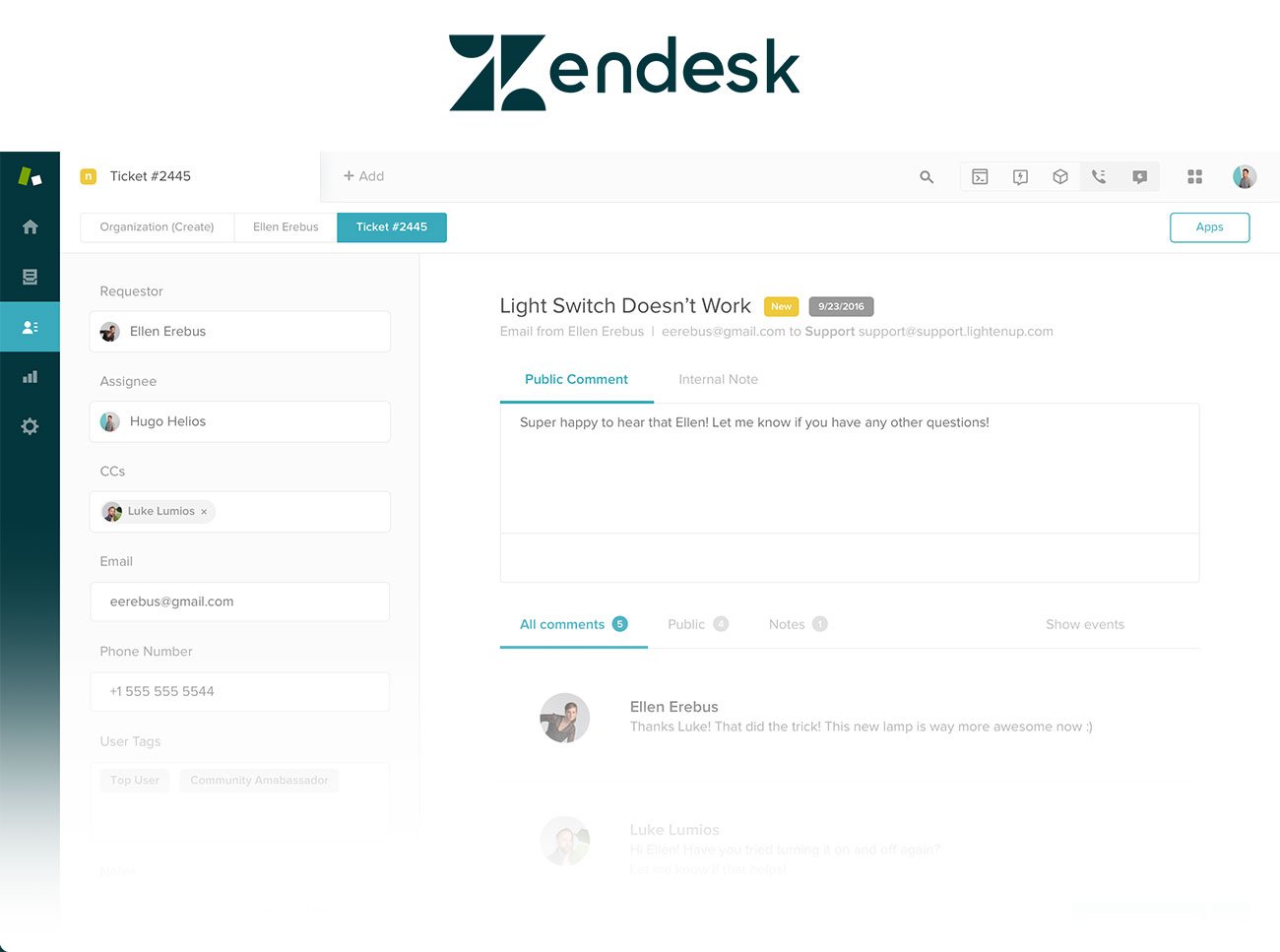 It's one of the most popular help desk software on the market, and it integrates with over 1500 applications through its marketplace.
Its main features include:
Ticket management
Omnichannel support (email, phone, chat, social media, and self-service)
Integrated knowledge base
Reporting & analytics
However, Zendesk also has some cons. For instance, it can be expensive for larger businesses, and some features might be hard to find.
Zoho Desk vs. Zendesk vs. InvGate Service Desk: differences and similarities
Now that you have an overview of what each tool can do, it's time to see them under the help desk's must-have features magnifying glass.
1. User experience
All three platforms have a clean and modern interface that's easy to use. Zoho Desk has an advantage here because it's part of the Zoho One Suite, which means that its interface is consistent with the rest of the suite's applications.
Zendesk, on the other hand, might sometimes be a bit challenging to navigate. And as for InvGate Service Desk, we already mentioned that it has a user-friendly interface — plus, according to G2, it's the top performer in this category.
Regarding customization, all three platforms allow you, to some extent, to change their look and feel.
2. Ticket management
This is one of the most essential features of an ITSM tool. All three platforms allow you to track, prioritize, manage tickets, and set up automatic ticket assignment rules.
However, InvGate Service Desk and Zendesk take it one step further by allowing you to create triggers and automation.
3. Knowledge Management
Zoho Desk, Zendesk, and InvGate Service Desk have an integrated knowledge base that's easy to set up and use.
But InvGate Service Desk has an advantage over the other two platforms because it offers a knowledge management module that allows you to create and organize your knowledge base articles and measure their performance. Moreover, with InvGate Service Desk, you can set up a help center in multiple languages.
But it's also important to mention that Zendesk has an advantage in its community forum. This is a great place to get tips and tricks from other Zendesk users, and it can be a valuable resource when setting up your knowledge base.
4. Statistics and metrics
All help desk platforms offer reporting and analytics features. Zoho Desk provides a built-in business intelligence tool that allows you to track your KPIs and create custom reports and dashboards.
In InvGate Service Desk, you'll also be able to use built-in reports or create your own custom ones, visualize them in your ITSM dashboard, and take advantage of the pre-built reports we began to accelerate your processes.
Lastly, with Zendesk, you need to use a third-party tool to get this kind of insight (although they offer some pre-built reports).
5. ITIL alignment
Regarding ITIL alignment, PinkVerify lists only 16 service desk solutions with certified practices. And out of these three, InvGate Service Desk is the only one that made the cut.
The 7 practices that meet 100% of the PinkVERIFY ITIL 4 general, core, and integration suitability requirements are:
Infrastructure and Platform Management
Service Desk
Service Request Management
6. Pricing
Zoho Desk, Zendesk, and InvGate Service Desk offer a free trial that lets you get started with the platform and see if it's a good fit for your needs. Here's the detail:
Zoho Desk has a 15-day free trial, a free plan for up to three agents, and then paid plans from $12/agent/month (billed annually).


Zendesk's plans start at $49/agent/month (billed annually) and include a free trial.
On the other hand, InvGate Service Desk has a 30-day free trial (with no credit card required) and an online demo for you to explore. Plus, you can request a quote at any time!
7. Implementation and support
Once you decide which product fits your needs best, you want it to be implemented as soon as possible. And if we look at G2 again, the ease of setup is another item where InvGate Service Desk shines. According to the users, it's the easiest one to implement.
And as for the support quality, even though all platforms offer help, InvGate Service Desk stands out again with 24/7 support in English and Spanish. Meanwhile, Zendesk provides online support for all its plans, and Zoho Desk limits the help to the plan you acquire. For instance, the free plan only offers email support, but you must purchase the Professional plan if you want to chat with an agent.
8. Cost of Ownership
The cost of ownership is another important factor when deciding on a help desk solution. According to Capterra, both InvGate Service Desk and Zoho Desk are the ones that provide the best value for money.
9. Integration with asset management
Regarding integrations, asset management is a key feature since it'll allow your service desk agents to have all the information they need at hand and in one place.
Zoho Desk has an IT asset tracker app to install to complement the ITSM tool. Zendesk, on the other hand, offers a third-party app called AssetSonnar. And lastly, InvGate Service Desk integrates perfectly with InvGate Insight, our solution for asset management.
10. Other integrations
Last but not least, integrations. These are crucial to understanding if you need to change your current tech stack to switch to a tool that can be integrated with your service desk software or if you need to pay some extra money.
As we already mentioned, Zoho Desk integrates with Zoho's ecosystem of products, as well as popular applications like Google Suite, Slack, and Dropbox. Meanwhile, Zendesk has more than 1,000 pre-built integrations in its marketplace. And lastly, InvGate Service Desk provides native integrations with tools such as Microsoft Teams and Zapier, plus a free API with which you can connect all the software already part of your business.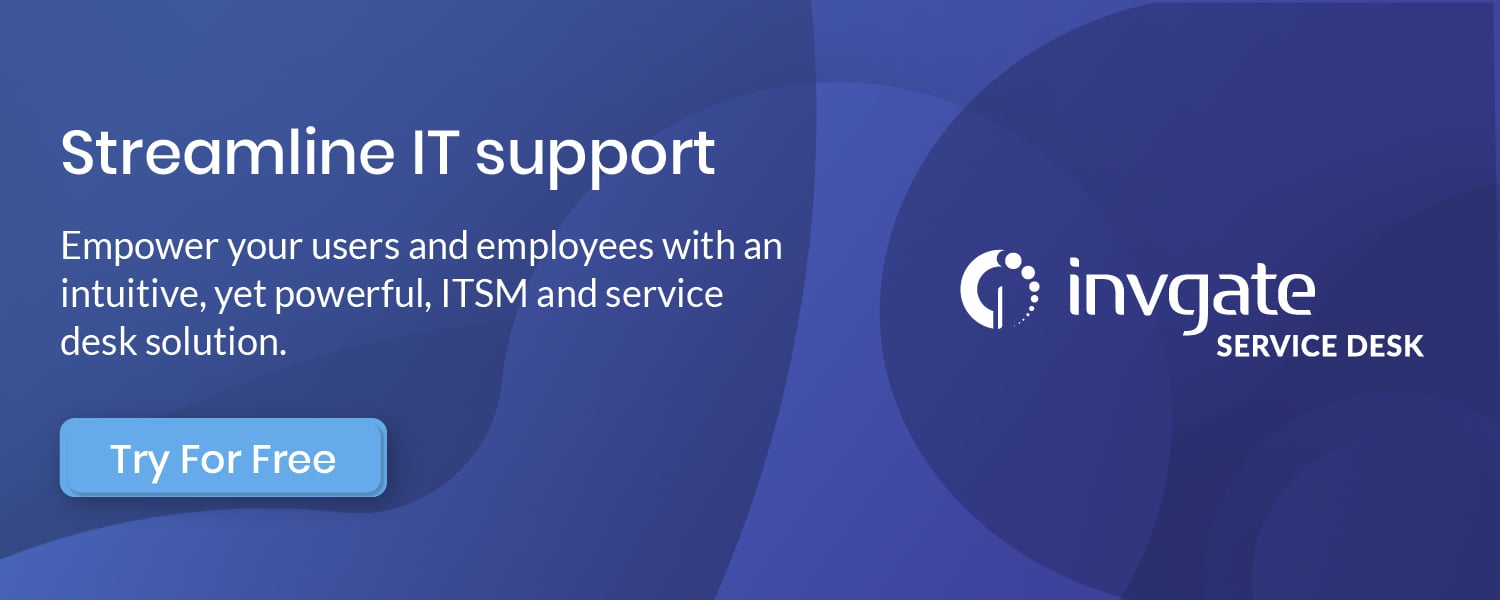 The verdict: Which one is best?
This is as far as we go with our comparison between Zoho Desk vs. Zendesk vs. InvGate Service Desk. After taking a close look at the three tools, it's clear that they all have their pros and cons.
But there's no absolute answer to the question of which one is best, simply because it depends on your needs, team, and budget.
If you're right at the beginning of developing an IT support team and only have one or two agents, Zoho Desk's free plan might be of help. However, its features are pretty limited compared to InvGate Service Desk or Zendesk.
Overall, the three tools will provide you with a ticketing system, automation, integrations with the most popular apps, knowledge management, and metrics and reports.
However, some of their differences might be a deal breaker. While Zendesk can offer the broadest range of integrations, and Zoho Desk has a free plan that can give you an idea of what it'd be like to work with such a tool, InvGate Service Desk has on its side:
ITIL alignment
Ease of implementation
Great value for money
Outstanding customer support
On-premise option
Now, it's time to choose. Use all this information and make the decision to streamline your IT support!