If you're looking for a TeamDynamix alternative that not only manages IT services but also improves your support processes, you've come to the right place. Finding a reliable IT Service Management (ITSM) solution is pivotal for organizations looking to enhance IT support, streamline operations, and boost overall efficiency.
In this blog post, we'll make a thorough ITSM tools comparison, focusing on the dynamic interplay between TeamDynamix and InvGate Service Desk, a robust service desk software contender.
Ready to discover your ideal ITSM solution? Keep reading!
What is TeamDynamix?
TeamDynamix is a SaaS-based cloud IT Service Management, Project Portfolio Management (PPM), and Integration Platform as a Service (iPaaS) software vendor.
This solution enables colleges, universities, and other organizations to align, collaborate, and simplify their work management processes.
InvGate Service Desk as a TeamDynamix alternative
InvGate Service Desk is a comprehensive IT Service Management software solution from InvGate, a technology firm. Its primary aim is to streamline IT support procedures and enhance service delivery to end-users. The software offers the flexibility of deployment options, cloud or on-premises, enabling organizations to select the hosting environment that best suits their needs.
With InvGate Service Desk, organizations can establish a contemporary IT Services department equipped with ITIL-certified Incident Management, Problem Management, Change Management, and Service Management capabilities. This all-encompassing ITSM solution transcends conventional service desk functionalities by introducing advanced features like IT support automation, simplifying issue resolution, and enhancing overall operational efficiency. Additionally, it includes a self-service platform enabling users to independently find solutions and personalized reports to gain insights into their IT operations.
Moreover, InvGate Service Desk seamlessly integrates with its IT Asset Management (ITAM) tool InvGate Insight, offering organizations a centralized repository for effectively tracking and managing their IT assets. This integration ensures precise asset inventory, optimized asset utilization, and compliance with regulatory requirements.
InvGate, a technology company specializing in software solutions for IT Service Management and IT Asset Management, concentrates on developing tools and platforms that assist organizations in optimizing their IT operations, elevate service delivery, and enhance overall efficiency.
Reviewers have expressed positive feedback regarding InvGate Service Desk.
"The whole process from demo, to quoting, implementation, and launch has been great. We have a small team and was able to get this project complete ahead of deadline with the help of the great implementation team". IT in a Government organization
"The product has been a great experience overall. Between support, features, and overall value I have nothing bad to say about InvGate service desk." IT in Non-Government organization
"Dashboards and reports Easy to use/intuitive, very good user experience for clients and agents Workflows, automation and customization options." General Manager, IT Services
User experience
One critical factor that sets InvGate Service Desk apart is its elegant, fast, and intuitive user interface. Users find it simple and powerful, which is in stark contrast to the reported challenges of TeamDynamix, where users encountered a difficult UI, along with layout issues that made managing tickets and comments a cumbersome task.
InvGate Service Desk's modern and user-friendly UI makes it easy to learn and use, ensuring a smooth and efficient experience for both IT professionals and end-users.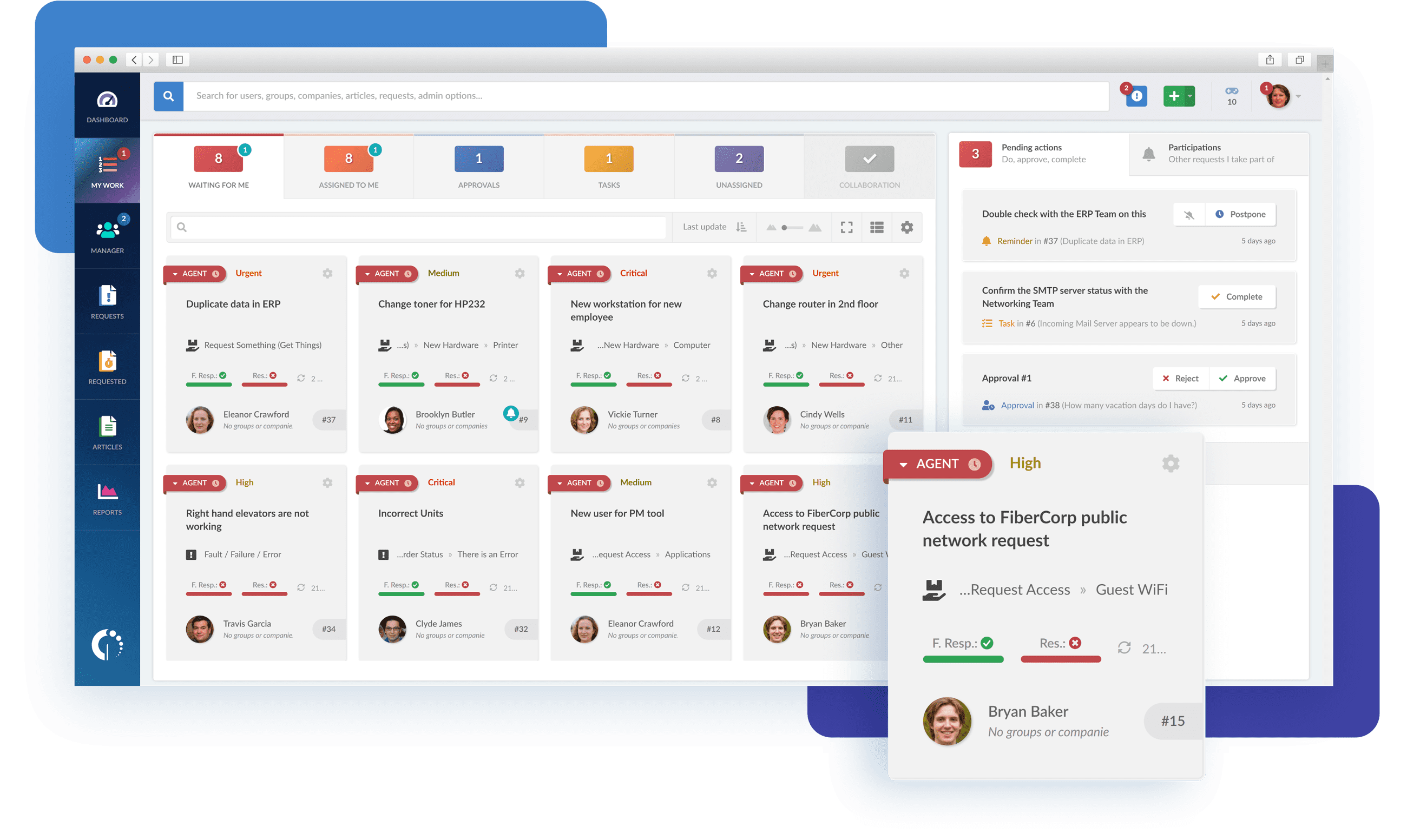 Features
InvGate Service Desk doesn't just meet the basic requirements of ITSM; it exceeds expectations. While TeamDynamix was criticized for limited customization and complex workflows, InvGate Service Desk offers a wealth of customization options, fast-building dashboards, a powerful API, and exceptional speed. It empowers organizations with the tools needed for efficient issue resolution, Change Management, and Configuration Management.
Stability and uptime
Ensuring uninterrupted service is paramount in ITSM. InvGate Service Desk has an impressive uptime rate of over 99.98%, offering stability and reliability even during critical times. Moreover, the platform sends email notifications every time something changes, coupled with regular and stable updates.
This reliability was notably absent with TeamDynamix, which left users without support during crucial outages.
Collaboration and communication
InvGate Service Desk enhances collaboration with its straightforward approach to adding people as watchers or collaborators.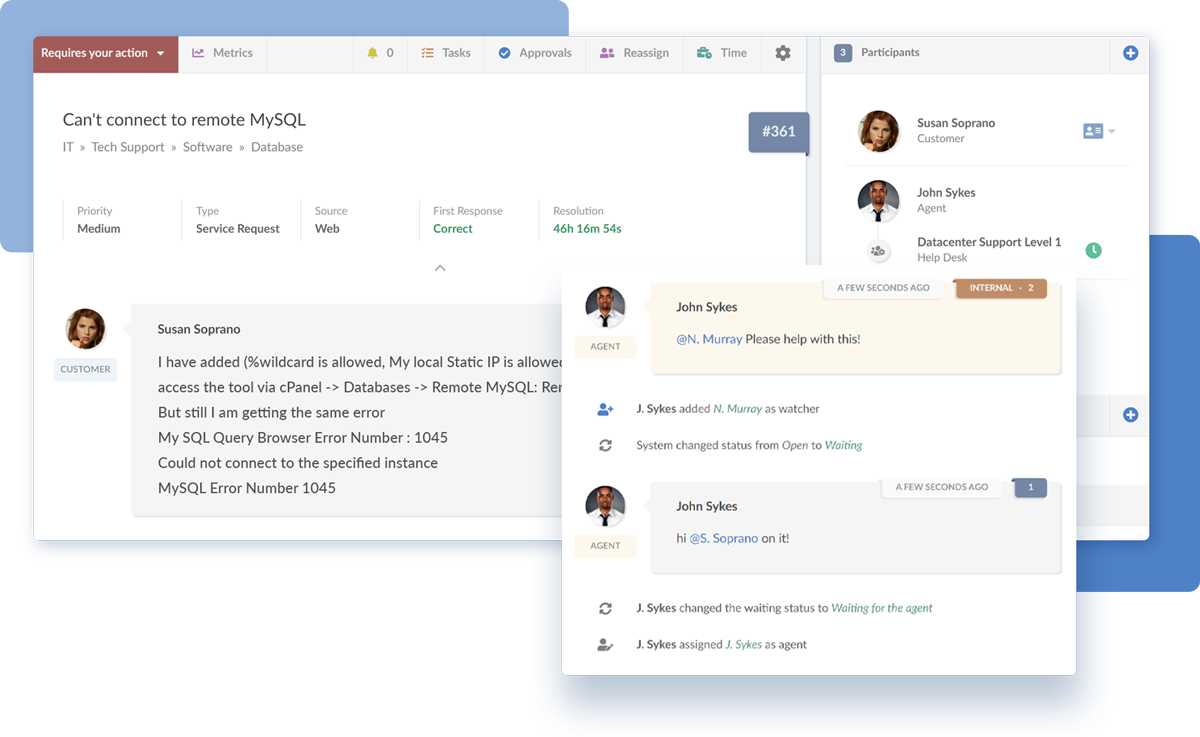 In contrast, TeamDynamix faced criticism for inadequate write/view/access permissions, which hindered effective communication within the system.
Reporting and analytics
InvGate Service Desk offers customizable reports, operational analytics, and indicators, providing organizations with valuable insights into their IT operations.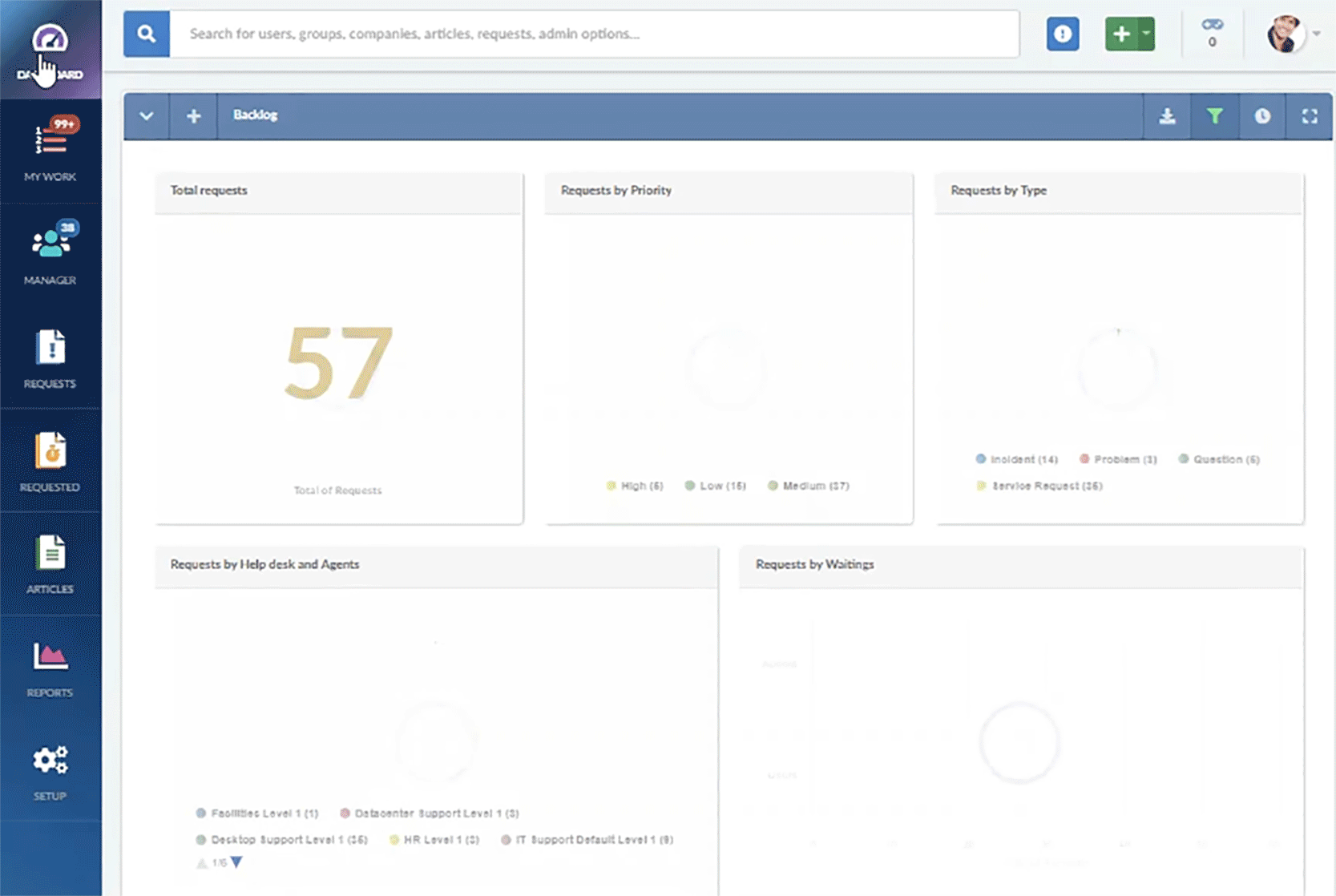 This feature was limited in TeamDynamix, hampering their ability to gain actionable insights.
Flexibility and customization
InvGate Service Desk's versatility in configuration and automation rules makes it adaptable to diverse organizational needs, addressing the limitations of customization reported in TeamDynamix.
Setup and deployment
InvGate Service Desk is praised for its ease of setup, ensuring an intuitive experience for final users accessing the system through the portal.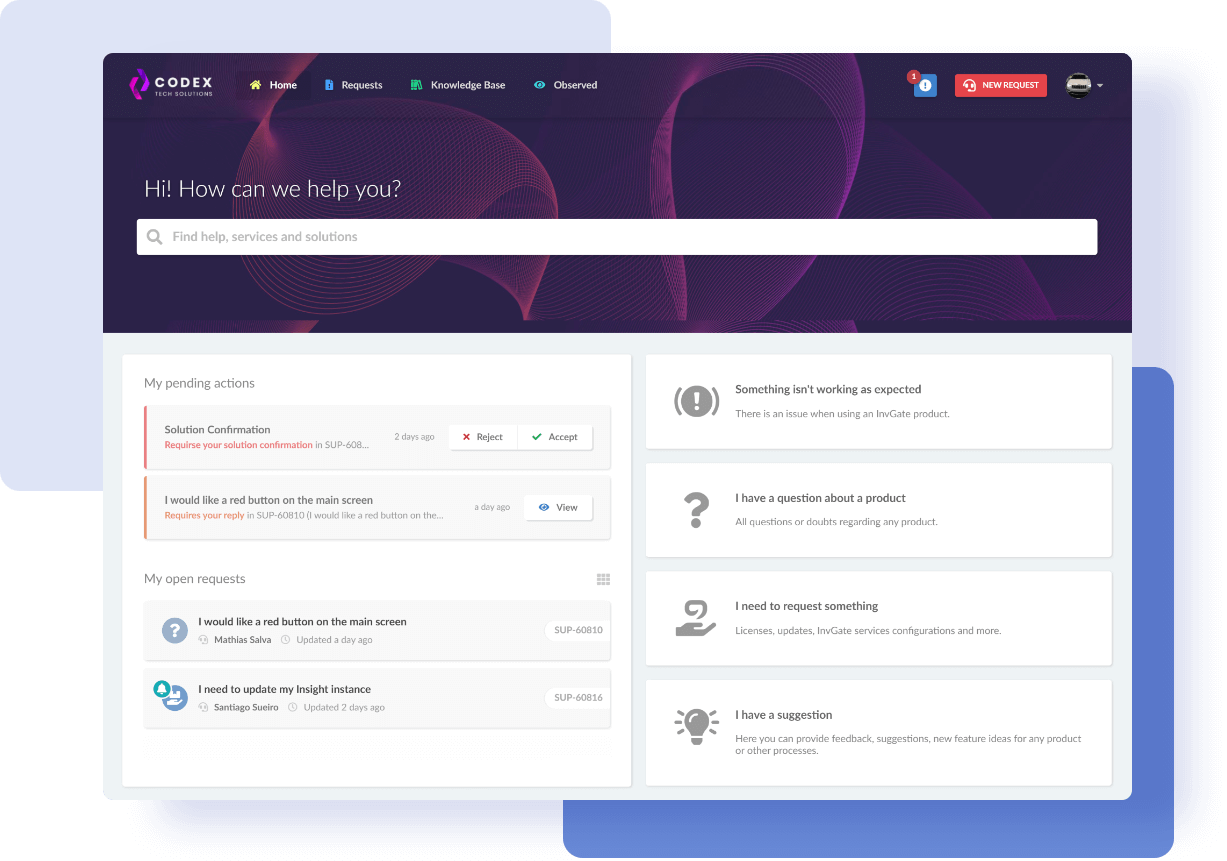 TeamDynamix, on the other hand, faced criticism for complex workflows and the need for a new Graphical User Interface (GUI).
Support and customer service
InvGate Service Desk provides strong customer support, complete with email notifications for SLA compliance and reporting.
This is in contrast to TeamDynamix, where users reported varying levels of helpfulness among support personnel.
Vendor engagement and review process
InvGate's commitment to collaboration between business areas and IT, coupled with a structured quarterly review process, underscores its dedication to continually improving its ITSM solution.
In contrast, TeamDynamix faced challenges, with some users feeling that the vendor was too small to commit resources for a comprehensive ITSM suite.
In conclusion
In your quest for a TeamDynamix alternative that truly transforms your IT Service Management, look no further than InvGate Service Desk.
Explore our live demo or schedule a meeting with our experts if you have any questions. With InvGate Service Desk, you're not just choosing an alternative; you're choosing a transformative solution that will empower your organization to thrive in ITSM.