Are you currently searching for the perfect IT Service Management (ITSM) solution that meets all your requirements? You may be contemplating the ongoing debate between Freshservice vs. Ivanti Neurons.
In this blog post, we'll delve into a detailed comparison of Freshservice vs. Ivanti Neurons. And if you find that neither of these options fully aligns with your specific needs, we have an exceptional alternative service desk software that deserves your attention: InvGate Service Desk. With its compelling range of features and capabilities, InvGate Service Desk presents itself as a noteworthy solution that may be the perfect fit for addressing your organization's unique ITSM needs.
Let's dive in and find out which ITSM tool fits your needs.
Most looked-at features by buyers
During the ITSM tool comparison process, buyers typically evaluate various essential capabilities to determine the best-fit solution for their requirements and business needs. Here are some factors that buyers may take into consideration.
User experience and interface - Buyers assess platforms' user-friendliness, looking for an intuitive interface that promotes user adoption and enhances productivity.


Scalability and customization - Organizations with evolving needs prioritize solutions that can scale and be customized to accommodate their unique requirements. The ability to create custom fields, workflows, and extensions/plugins is crucial for adapting the solution to their specific business processes.


Ticketing and

Incident Management

- Buyers seek robust ticketing systems within the

help desk software

to efficiently manage and track customer issues. Key features include ticket creation, assignment, tracking, prioritization,

SLA Management

, and

escalation workflows

.


Pricing and support - Buyers evaluate the solution's cost-effectiveness, considering licensing models, subscription plans, and additional costs. They also consider the availability of customer support, documentation, and training resources to ensure adequate assistance throughout their tool usage.



Self-service

and

knowledge base

- Buyers value self-service capabilities that empower customers or employees to find answers to common issues independently. A comprehensive knowledge base system with easy search functionality, FAQs, and guides enhances self-service options.



ITIL

compliance - Many organizations adhere to ITIL best practices for IT Service Management. Buyers may seek solutions that support ITIL processes, including Incident Management,

Problem Management

,

Change Management

, and Asset Management.



IT service catalog

- Organizations may require a service catalog that enables users to request specific IT services or resources. This feature streamlines service requests, provides visibility, and improves service delivery management.



Automation

and workflow - Efficient automation and

workflow capabilities

save time and effort. Buyers consider features such as automation rules, SLA-driven workflows, approval processes, and integration with other tools or systems.


Reporting features - Buyers look for reporting and analytics capabilities that provide insights into service performance, team productivity, customer satisfaction, and SLA compliance.

Customizable dashboards and pre-built reports

are valuable for analysis and decision-making.


Integration and collaboration - Integration with other tools and systems, such as CRM, Project Management, or communication platforms, is crucial for streamlined workflows and data consistency. Collaboration features like internal communication, commenting, and mentions enhance team productivity.
What is Freshservice?
Freshservice, an IT Service Management platform, is specifically designed to assist small to large enterprises in managing their IT services efficiently. The platform operates on the cloud and encompasses various features, including IT Asset Management, resolving incidents and service requests, workflow automation, and maintaining an extensive knowledge base.
Boasting a user-friendly interface and a rating of 4.5 out of 5 from Gartner, Freshservice is a reliable choice for organizations aiming to streamline their IT operations and deliver exceptional service to their employees.
The creators of Freshservice, Freshworks, established the company in 2010 and are headquartered in San Mateo, California, USA.
What users like from Freshservice
Freshservice has received positive customer feedback based on analysis by reputable sources such as Gartner and G2. Here are some notable advantages of the platform.
User-friendly interface - Users appreciate the platform's interface for its simplicity and ease of use. It allows users to navigate effortlessly.


Ticketing system - The platform's ticketing system has been praised for its effectiveness in managing, tracking, and collaborating on tickets.


Knowledge base - This feature is well-regarded as it empowers customers to find self-help resources, reducing the need for repetitive support requests.


Automation and Workflow Management - Freshservice's automation capabilities have garnered user praise. The platform streamlines processes and improves efficiency through features like workflows, automated responses, and escalations.


Customer support - The tool's customer support is highly regarded as responsive and helpful. The knowledgeable support teams promptly address concerns, delivering a satisfactory user experience.


Mobile App - Freshservice's mobile app is considered convenient for on-the-go access and management of tickets. It provides a user-friendly experience similar to the web version and enables efficient remote support.
What users don't like from Freshservice
While Freshservice offers numerous strengths and positive attributes, customer feedback and reviews from reputable sources such as Gartner and G2 have highlighted certain dislikes regarding specific aspects of the platform. Here are some of the concerns raised.
Pricing structure - Certain users have voiced concerns about the pricing structure of Freshservice, considering it expensive, especially when additional features or agent licenses are required.


Platform stability - Some users have encountered stability issues while using the tool, such as occasional system glitches, slow performance, and instances of downtime.


Limited customization - Some users have expressed a desire for more customization options within Freshservice, particularly in terms of ticketing workflows and interface personalization.


A steep learning curve for advanced features - While users generally find its basic features user-friendly, some have reported difficulties navigating and utilizing the platform's more advanced features.


Limited reporting and analytics - Several users have mentioned that Freshservice's reporting capabilities could be improved, as they feel there are limited options available.


Integration challenges - Users have encountered challenges when integrating Freshservice with third-party tools or systems.


Search functionality - Some users have experienced difficulties with the search feature within Freshservice, finding it less effective in locating specific information or tickets.
What's Freshservice's argument over Ivanti Neurons?
Freshservice presents a compelling case when comparing its features and capabilities to Ivanti Neurons. Here are some key points that Freshservice emphasizes in its argument.
User-friendly interface - Freshservice takes pride in its user-friendly interface, designed to provide users with a seamless and intuitive experience. The platform prioritizes simplicity and ease of use.


Comprehensive ticketing system - The platform's ticketing system is highly regarded for its effectiveness in managing, tracking, and collaborating on tickets. It offers robust features like customizable ticket forms, automated workflows, and SLA Management.


Extensive automation and Workflow Management - Freshservice stands out with its powerful automation capabilities. The platform allows organizations to automate routine tasks, streamline processes, and reduce manual effort.


Strong knowledge base functionality - The platform provides a centralized repository for articles, FAQs, and self-help resources, empowering users to find answers to common questions and resolve issues independently.


Responsive customer support - The platform's knowledgeable support teams promptly address customer concerns, providing timely assistance and guidance.


Cost-effectiveness - Freshservice positions itself as a cost-effective solution, particularly for organizations that require comprehensive ITSM capabilities without incurring excessive expenses.
What is Ivanti Neurons?
Ivanti Neurons for ITSM, developed by Ivanti, is a comprehensive Service Management solution designed for enterprise-level organizations that offers both cloud and on-premise deployment options. It encompasses the entire service delivery lifecycle, from capturing requests to resolving issues. Built on industry standards and incorporating 11 ITIL 4-certified practices, it provides a solid foundation for organizations' Service Management requirements.
The main goal of Ivanti Neurons for ITSM, which is part of the larger Ivanti Neurons platform, is to optimize operations by replacing manual processes with automated workflows. This digital transformation improves efficiency, compliance, and security within the organization.
Ivanti, the technology company responsible for developing Ivanti Neurons, specializes in managing and securing Everywhere Work environments, strongly emphasizing enhancing the digital employee experience (DEX). Headquartered in South Jordan, Utah, since its inception in 1985, Ivanti takes pride in its dedicated workforce of approximately 2,500 to 4,999 professionals.
What users like from Ivanti Neurons
According to reputable evaluations like Gartner's analysis, Ivanti Neurons for ITSM has garnered positive feedback from users in various industries, including IT Services, Healthcare and Biotech, and Finance. Let's explore some of the advantages that customers have highlighted.
Ease of use - The system receives praise for its user-friendly nature, particularly in ticketing, equipment access, and call stacks. Users find it intuitive and easy to navigate.


Customization - Users highly value its extensive customization options, allowing them to tailor the system to their needs.


Flexibility - The system allows users to create individual group function modules and adjust workflows according to their specific requirements.


Customer service - Ivanti's customer service is frequently commended for its collaborative approach and understanding of customer needs.


Cost savings - Some users have observed that Ivanti offers cost savings compared to other similar products they have tested.


Automation - Users appreciate the platform's automation capabilities.
What users don't like from Ivanti Neurons
Users highly appreciate Ivanti's robust capabilities and transformative impact on IT service environments. However, there are areas that users feel could be improved, particularly in user interface and complexity. Based on analyses from reputable sources like Gartner, let's explore some of the criticisms that have been raised.
Complex backend - Users have found the platform's backend to be complex, with options scattered across different areas, making navigation challenging.


Limited integration - Certain users have expressed frustration over the limited integration capabilities of Ivanti with other tools.


Lack of out-of-the-box features - Some users have expressed the feeling that Ivanti lacks certain features that they would expect from a solution at its level of sophistication.


Poor documentation - Users have criticized the documentation provided by the platform, stating that it is outdated and insufficient.


Outdated appearance - Some users have noted that the product has an old-fashioned look, which may impact the overall user experience.


Inadequate support - Some users have faced difficulties with Ivanti's support function, such as identifying the root cause of problems and assigning the appropriate agent.
What's Ivanti Neurons' argument over Freshservice?
Ivanti Neurons presents a strong case when comparing its features and capabilities to Freshservice. Here are some key points that Ivanti Neurons emphasizes in its argument.
ITIL 4-certified practices - Ivanti Neurons boasts the incorporation of 11 ITIL 4-certified practices, ensuring that organizations can adopt industry best practices for IT Service Management.


Comprehensive enterprise-level solution - The platform positions itself as an enterprise-level Service Management solution designed to cater to the complex needs of large organizations. The platform offers a wide range of features and functionalities that cover the entire service delivery lifecycle.


Focus on digital employee experience (DEX) - The platform aims to improve employee satisfaction and productivity by delivering a user-friendly interface and intuitive self-service capabilities.


Optimization through automation - The tool emphasizes its automation capabilities as a key differentiator.


Extensive customization options - Ivanti Neurons highlights its extensive customization options as a strength. The platform allows organizations to tailor the system to their specific needs, creating individual group function modules and adjusting workflows according to their requirements.
Considering InvGate Service Desk as an ITSM solution alternative
When searching for ITSM solutions, you should keep InvGate Service Desk on your radar. This powerful platform offers a range of unique benefits, making it a compelling choice for your IT Service Management needs. Consider the following key points when evaluating InvGate Service Desk as a viable third alternative to Freshservice and Ivanti Neurons.
1. Intuitive and user-friendly interface
With an intuitive and user-friendly interface, InvGate Service Desk ensures seamless navigation for both IT teams and end-users. The platform's streamlined design and intuitive workflows contribute to a smooth and hassle-free user experience, reducing the learning curve for new users.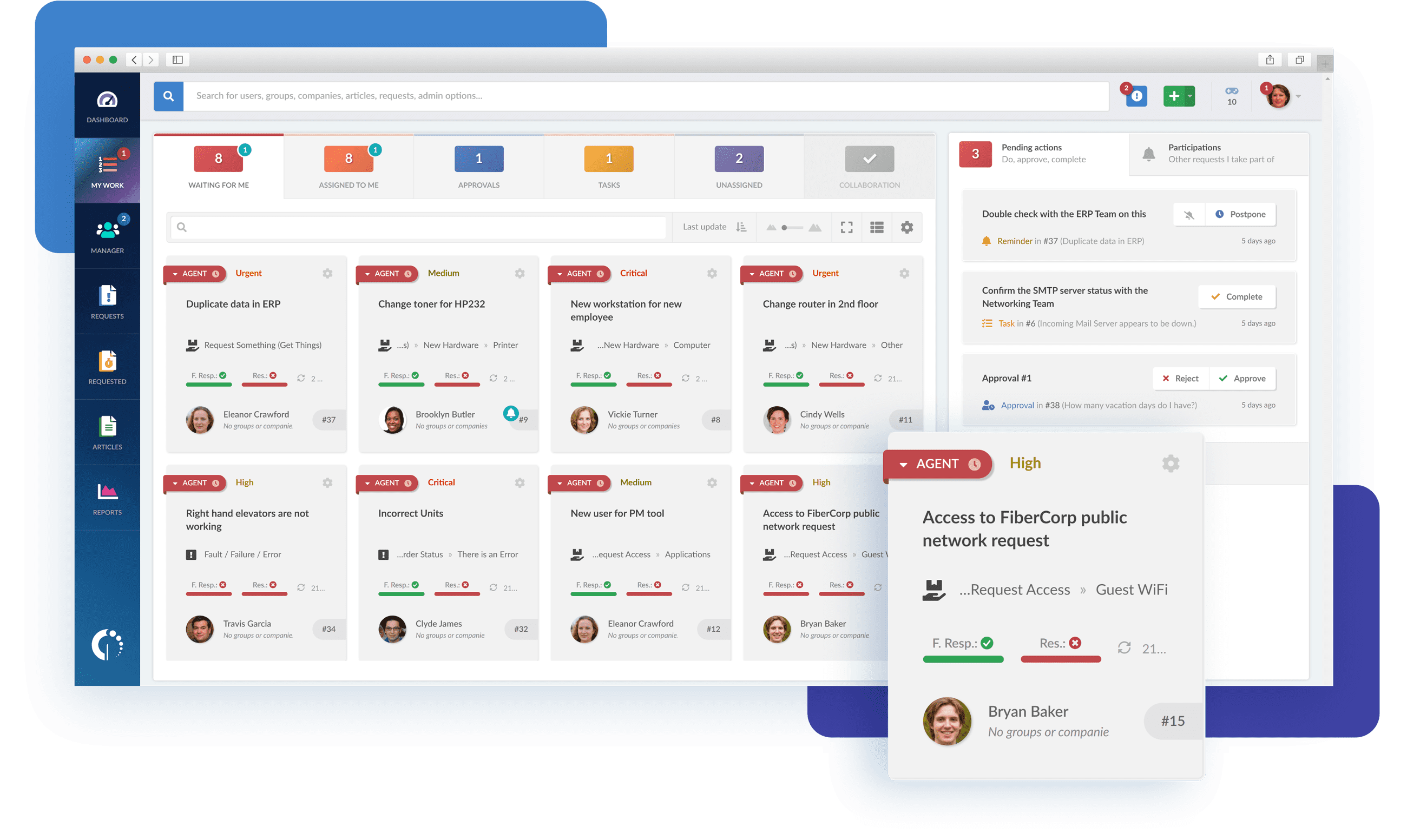 2. Comprehensive reporting and analytics
InvGate Service Desk provides comprehensive reporting and analytics capabilities, delivering valuable insights into IT operations and performance. With pre-built reports, dashboards, and the ability to create custom reports, IT teams can analyze data, identify trends, and make data-driven decisions to drive service improvement.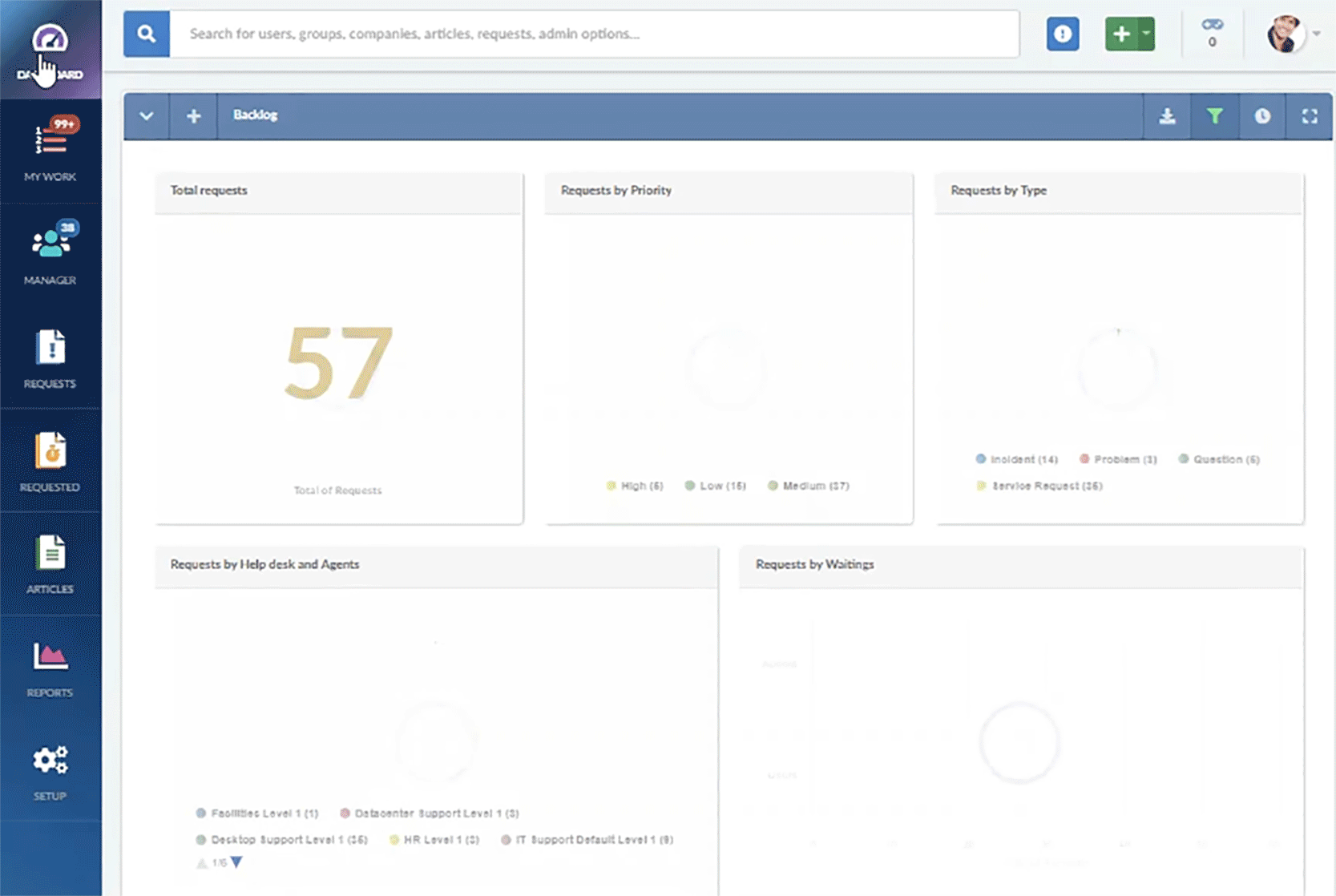 3. Robust Ticketing and Incident Management
InvGate Service Desk boasts powerful Ticketing and Incident management capabilities, enabling efficient tracking, collaboration, and resolution of tickets. Its automated routing, customizable workflows, and SLA Management enhance the effectiveness and efficiency of incident management processes.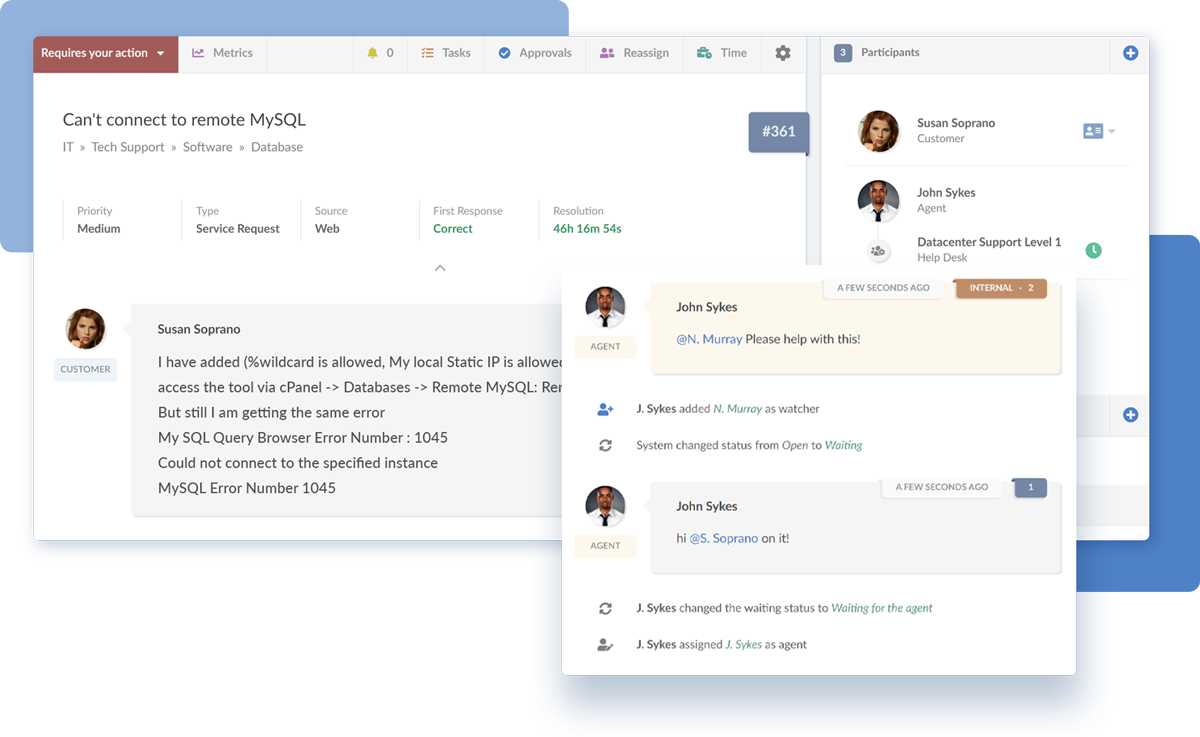 4. Comprehensive Asset Management
InvGate Service Desk is a purpose-built service desk solution with comprehensive IT Asset Management functionalities. It enables organizations to track and manage their IT assets throughout their lifecycle effectively. The platform offers IT Asset Discovery, Inventory Management, Software License Management, and maintenance scheduling features.
5. Cost-effective solution
Compared to Freshservice and Ivanti Neurons, InvGate Service Desk provides a cost-effective solution without compromising functionality. It delivers robust ITSM features at a competitive price point, making it an appealing choice for organizations seeking affordability and functionality.
6. Customization and flexibility
InvGate Service Desk offers high levels of customization and flexibility, allowing organizations to tailor the platform to their specific needs and workflows. Administrators can easily configure the system to align with their unique IT processes, enabling a personalized ITSM experience.
7. AI-powered features
Leveraging the power of artificial intelligence, InvGate Service Desk incorporates AI-driven capabilities such as Support Assist and Response Suggestions. Support Assist automates ticket categorization and routing using machine learning algorithms, improving the efficiency of ticket management. Response Suggestions assist agents in crafting ticket responses, saving time, and enhancing customer interactions.
8. Self-service capabilities
InvGate Service Desk empowers end-users with robust self-service features, including a user-friendly portal, an extensive IT service catalog, and a knowledge base. These features enable end-users to find answers, access IT services, and utilize self-help resources, reducing their reliance on IT teams and improving overall efficiency.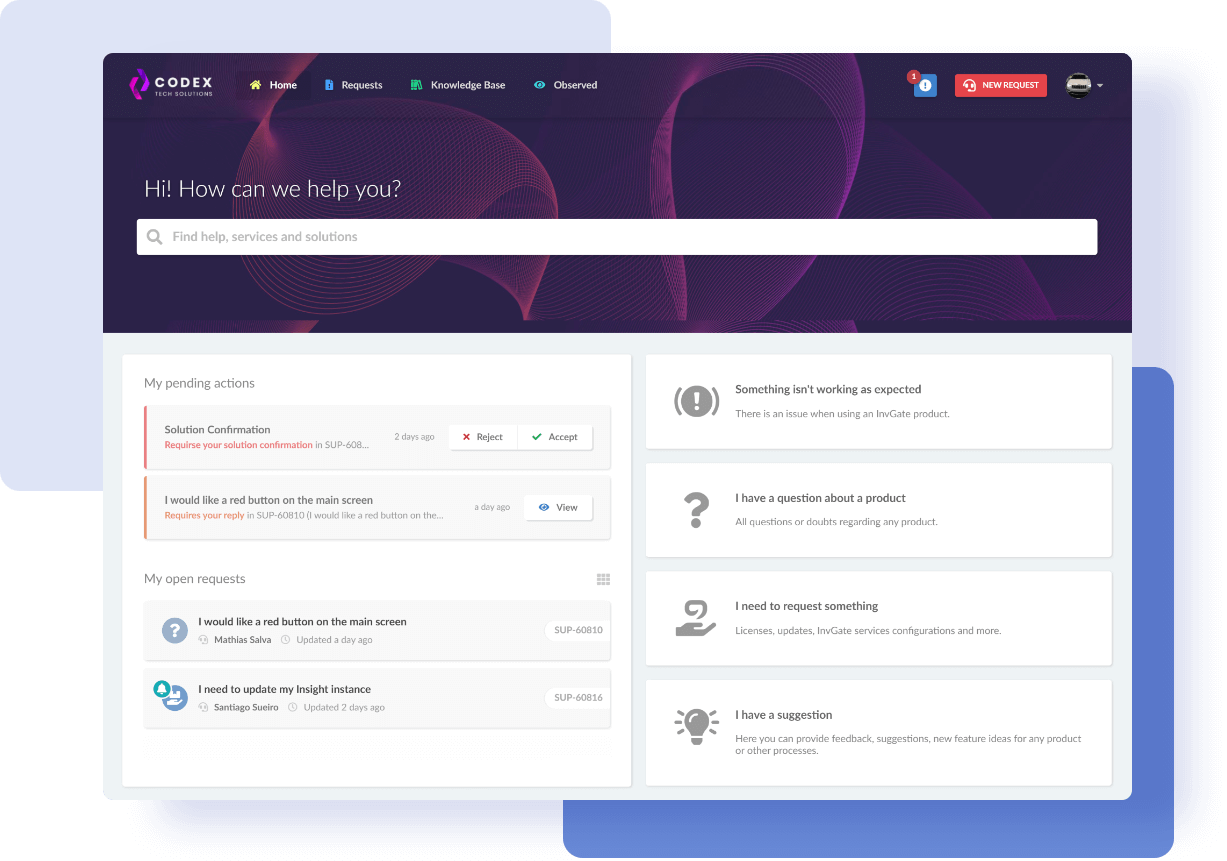 Next steps
Selecting the appropriate ITSM solution is a crucial choice that can substantially influence your organization's IT service provision and overall effectiveness. By thoroughly assessing your options, you will be well-positioned to implement a solution that aligns with your requirements and objectives.
Explore the live demo to see how InvGate Service Desk can improve your business operations. Book a meeting with our experts if you have any questions!