Looking for a reliable SymphonyAI Summit alternative to take your IT Service Management (ITSM) to new heights? Your search ends here! Prepare to discover a formidable solution that meets the demands of transforming your ITSM practices and taking them to the next level.
In this blog post, we'll introduce you to InvGate Service Desk, a powerful, user-friendly, and cost-effective solution. We aim to guide you through an in-depth ITSM tools comparison, where we'll explore pivotal factors like user experience, pricing, implementation, customer support, and beyond. Armed with these insights, you'll be well-equipped to choose a service desk software platform tailored to your organization's needs.
Ready to explore the possibilities and find the perfect ITSM solution for your needs? Keep reading to unlock the insights you need to make an informed choice.
What is SymphonyAI Summit Service Management?
SymphonyAI Summit, founded in 2015 and headquartered in Pune, India, offers AI-driven IT management solutions. Its flagship product, SymphonyAI Summit, is an ITIL-compliant IT Service Management solution that leverages the latest advances in AI-powered digital agents and service automation.
The company also offers an IT Asset Management (ITAM) solution, aiding in Lifecycle Management, cost control, and preventing overbuying.
InvGate Service Desk as a SymphonyAI Summit Service Management alternative
InvGate Service Desk, created by InvGate, is a comprehensive IT Service Management software solution designed to streamline IT support processes and enhance service delivery for end-users. This software offers deployment flexibility in either the cloud or on-premises, allowing organizations to choose the hosting environment that best suits their needs.
InvGate Service Desk empowers organizations to establish a modern IT Services department with ITIL-certified Incident Management, Problem Management, Change Management, and Service Management capabilities. This robust ITSM solution goes beyond traditional service desk functions, featuring advanced elements like IT support automation to streamline issue resolution and improve overall efficiency. It also includes a self-service platform for users to independently find solutions and personalized reports for gaining insights into their IT operations.
InvGate is a tech company specializing in software solutions for IT Service Management and IT Asset Management, with a focus on helping organizations optimize their IT operations, enhance service delivery, and increase efficiency.
Moreover, InvGate Service Desk seamlessly integrates with the ITAM tool InvGate Insight, providing organizations with a centralized repository for tracking and managing their IT assets effectively. This integration ensures accurate asset inventory, optimized asset usage, and compliance with regulatory requirements.
According to reviews, InvGate Service Desk has garnered positive feedback:
"The whole process from demo, to quoting, implementation, and launch has been great. We have a small team and was able to get this project complete ahead of deadline with the help of the great implementation team". IT in a Government organization
"The support team is knowledgeable and responsive. It has all the most common features you could expect from a cloud service ticketing system today, and they work well (knowledgebase, self-service portal, task assignments, approval flows, time management, reporting). The bang for the buck is excellent." IT in Non-Government organization
"Dashboards and reports Easy to use/intuitive, very good user experience for clients and agents Workflows, automation and customization options." General Manager, IT Services
User experience
InvGate Service Desk stands out for its exceptional user experience. Its interface is user-friendly and intuitive, ensuring that both IT professionals and end-users can easily navigate the platform.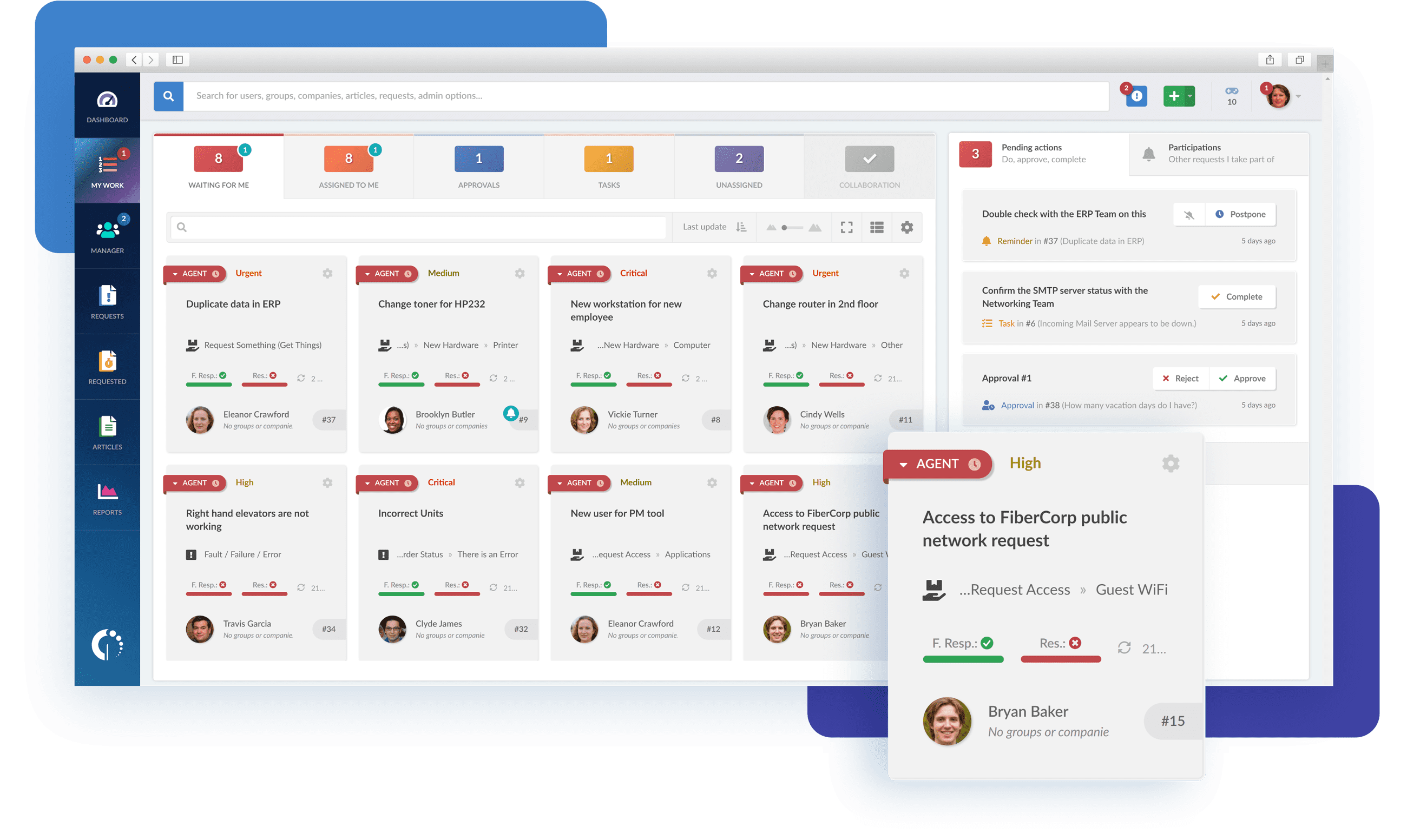 On the other hand, SymphonyAI Summit has faced criticism for its inconsistent accessibility. Users have reported difficulty accessing the platform, and its performance has been described as sluggish at times.
Ticketing capabilities
InvGate Service Desk excels in this category, offering a comprehensive suite of ticketing capabilities. Its robust and efficient ticketing system enables organizations to manage incidents, problems, changes, and service requests seamlessly. Additionally, it provides automation features that streamline issue resolution and improve overall efficiency.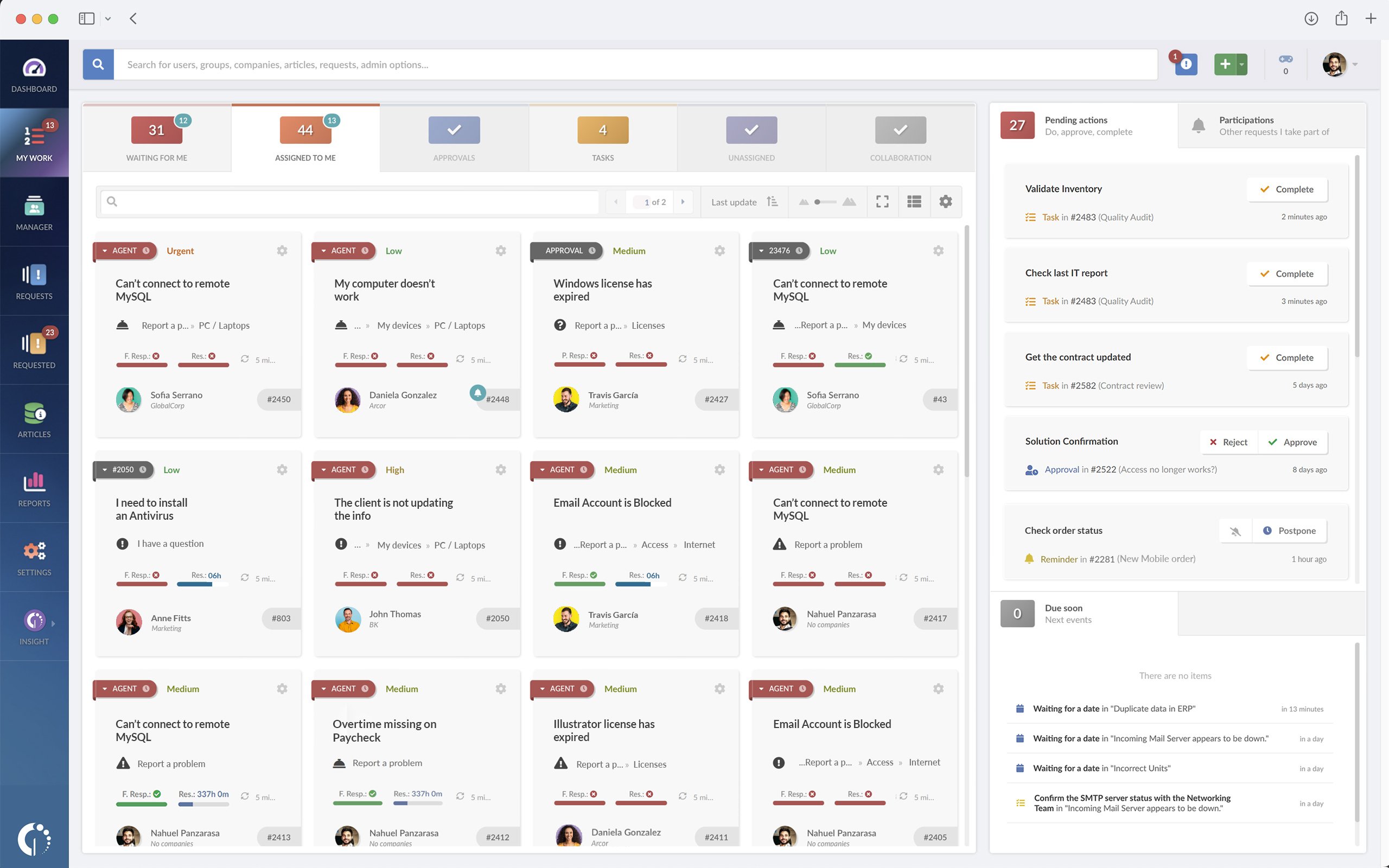 While SymphonyAI Summit offers flexibility regarding automation, certain bugs have caused conflicts between the workflows of different teams. This has hindered the platform's effectiveness in delivering smooth ticketing processes.
Implementation
Implementing InvGate Service Desk is often described as straightforward and hassle-free. This ease of implementation allows organizations to quickly adopt the platform and begin reaping its benefits without significant delays or complications.
However, some users have noted that SymphonyAI Summit's implementation process can divert attention from basic enhancements, potentially slowing down the transition to the new ITSM system.
Customization options
Both platforms offer customization options to tailor the ITSM experience to the unique needs of organizations. However, InvGate Service Desk generally provides more flexibility and depth in customization capabilities.
On the other hand, SymphonyAI Summit has limitations regarding customization, which may not fully meet the requirements of organizations with complex or highly specific workflows.
Integrations
Both InvGate Service Desk and SymphonyAI Summit offer pre-built integrations and APIs to facilitate seamless connections with other IT systems and tools. However, it's worth noting that SymphonyAI Summit might require additional vetting and testing to ensure these integrations work seamlessly.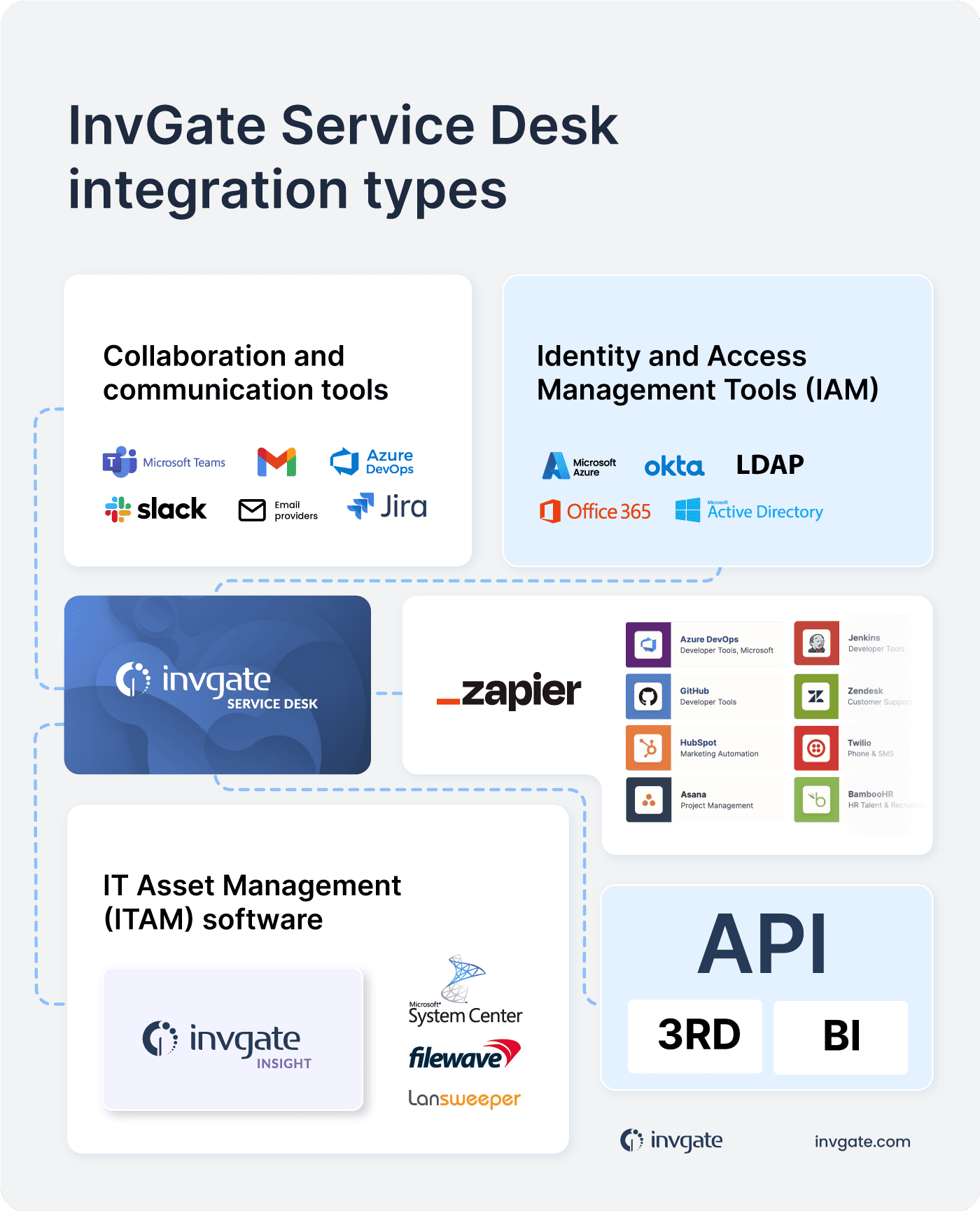 Customer support
InvGate Service Desk prides itself on responsive customer support, delivering a personalized approach to addressing user needs. Users appreciate the timely and effective assistance provided by InvGate's support team.
SymphonyAI Summit offers support as well but has faced criticism for delayed service when it comes to report generation and updates. This aspect has left some users wanting more prompt assistance.
Pricing and licensing
InvGate Service Desk has competitive pricing, making it an attractive choice for organizations looking to maximize their ITSM budget. Furthermore, it offers flexible licensing options, allowing organizations to tailor their subscription to their specific needs and scale as required.
In contrast, SymphonyAI Summit has faced criticism for its licensing costs, which some users perceive as a little high compared to other ITSM solutions in the market.
In conclusion
In your quest for a SymphonyAI Summit alternative that can truly transform your IT Service Management, InvGate Service Desk stands out as a highly appealing option. It brings a wealth of advantages to the forefront, including an unwavering commitment to user experience, robust capabilities, and responsive customer support.
If you're ready to witness these benefits firsthand, delve into our live demo. Enhance your IT service delivery and streamline your operations for maximum efficiency with InvGate Service Desk.