October is packed with incredible updates for InvGate Service Desk and Insight users. And when we say incredible, we mean it. Keep reading to discover all about:
Already excited? Let's see what it's all about!

InvGate Service Desk
Introducing the new Virtual Agent
The InvGate Service Desk and Microsoft Teams integration has evolved! From version 5.57 onwards, you can enable the new InvGate Service Desk Virtual Agent. Its main goal is to assist users when creating a ticket, but the novelty is that it brings two AI-powered capabilities to the table:
This piles up to the previous AI capabilities of InvGate Service Desk, Support Assist and Response Suggestions, to improve the end-user experience and ease the work of help desk agents. It's important to mention that you need to have a configured OpenAI integration for the new capabilities to work properly.
By using the Virtual Agent, you'll be able to:
Customize the MS bot's look and feel to match your company's.
Provide a conversational assistant for users to enhance your

omnichannel strategy

.
Solve common questions and provide instant solutions with replies based on knowledge base articles created by GenAI.
Aid in request creation and management directly from the chat interface.
Location import updates: LDAP/SCIM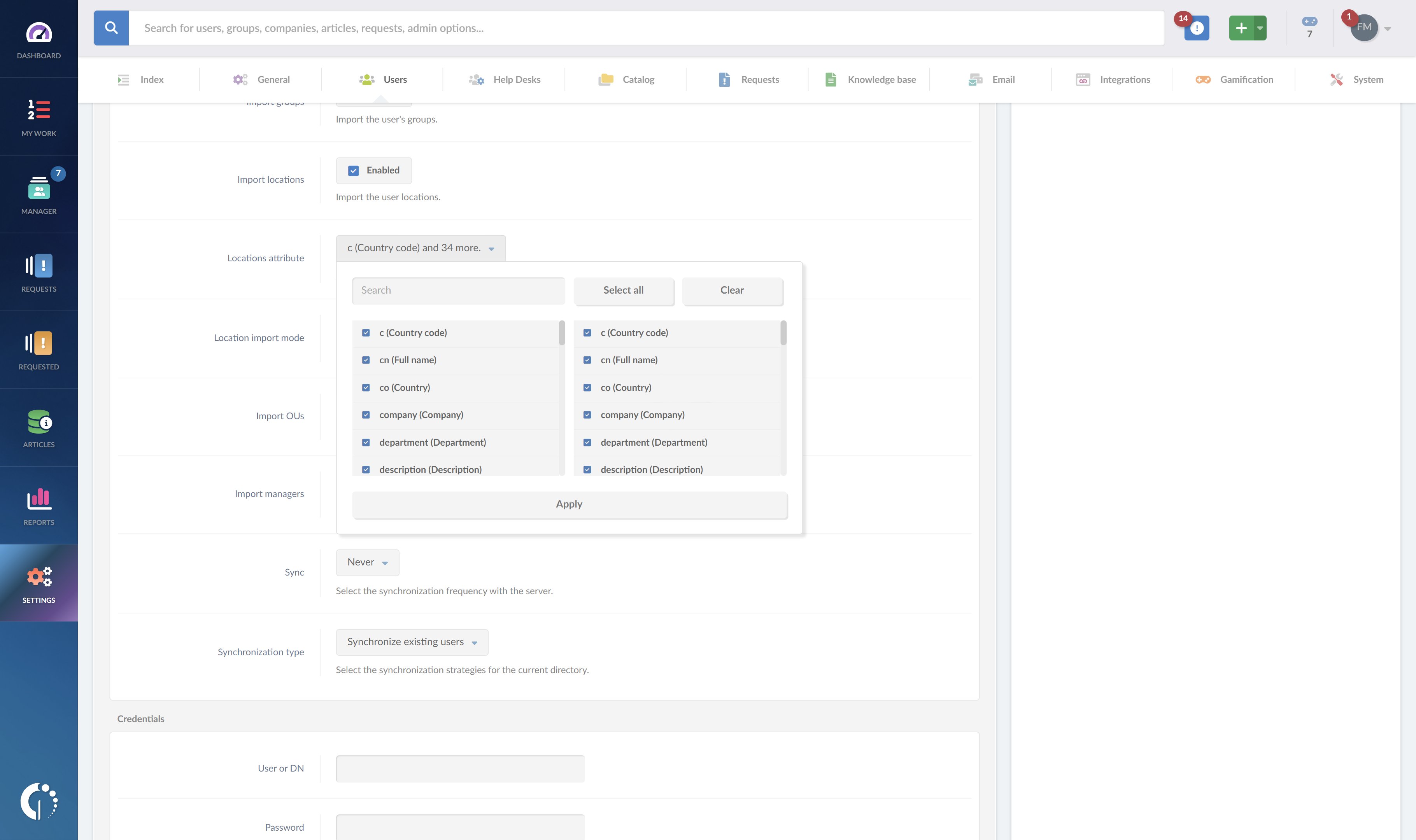 Another interesting update for InvGate Service Desk this month is the improvement of the LDAP and SCIM integration. This enhancement will allow you to import locations from these User Management services into InvGate Service Desk.
Bringing in location data is critical for functions like assignment rules, triggers, and reports, so maintaining its accuracy is a top priority.
Remember that you can check all the available InvGate Service Desk integrations here.

InvGate Insight
Automatic warranty detection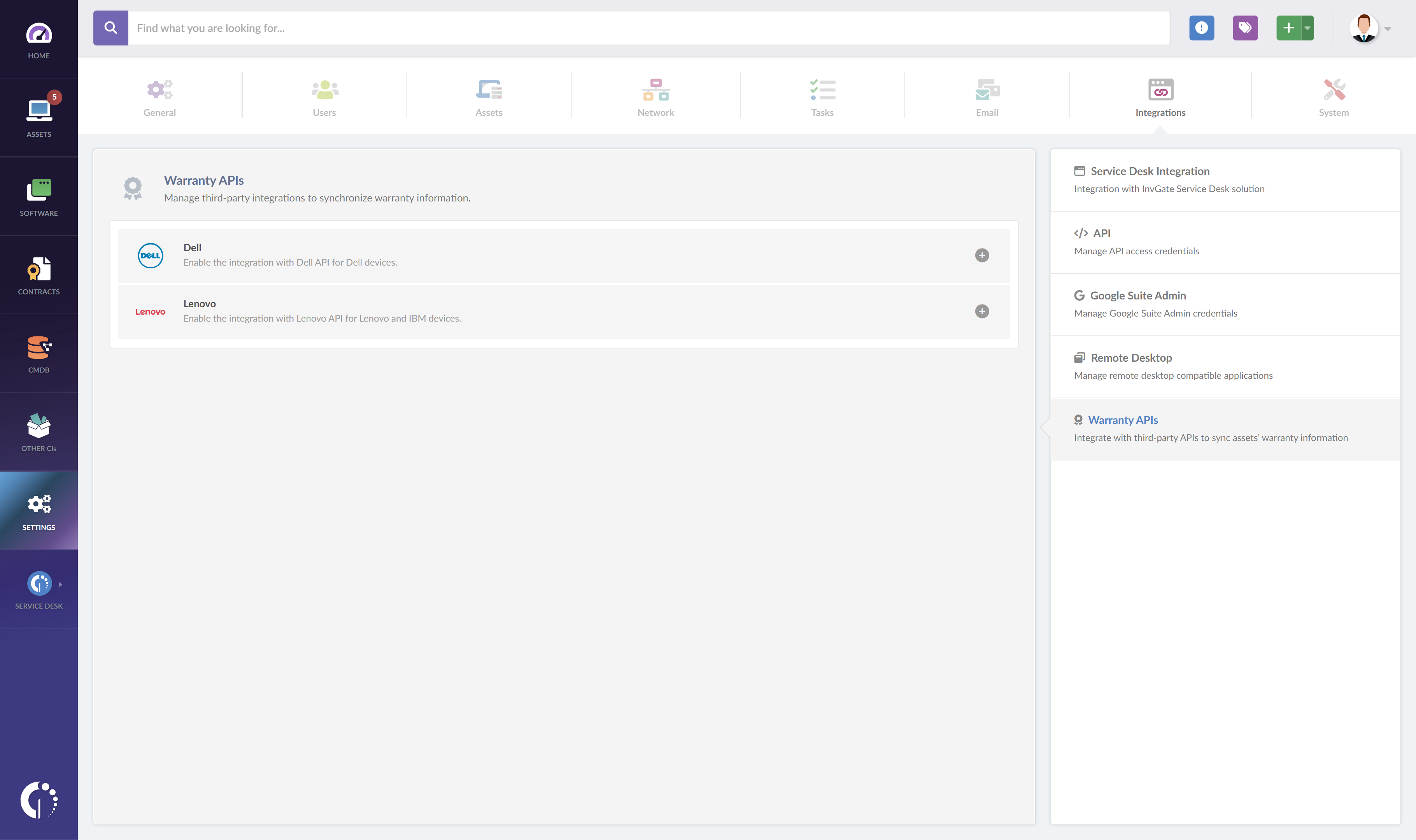 This first update is related to Warranty Management. From version 1.117.3, you'll be able to automate warranty checks for all Dell and Lenovo devices.
By integrating with the Dell and Lenovo APIs using the device serial numbers, InvGate Insight is now able to store warranty information automatically. This means that you don't need to have the Insight Agent installed on your devices – and that you don't have to enter this data manually.
To configure the integration, follow these steps:
Log in with an admin account, go to Settings >> Integrations >> Warranty APIs, and click on the "+" icon to enable a new integration.
Accept the confirmation message.
Fetch the API keys provided by the vendors (you can do so from

https://tdm.dell.com/portal/

and by contacting your Lenovo Account Manager).
With that information, return to the "Integration Configuration" module and complete the mandatory fields.
Hit "Save and run" to save the changes and initiate the synchronization.
And that's it! After the syncing is finished, you'll see that the "Acquisition date" and "Warranty expiration" fields are populated.
Automating warranty detection is essential to save costs in asset replacement and maintenance, as well as to help with your proactive IT Asset Management strategy since you can add scheduled maintenance to your planning. Please note that this is also a first release and that there are more manufacturers to come.
Advanced asset filtering
October's last update involves new possibilities related to the process of owner assignment automation for devices.
Now, you can use owner properties (such as team, department, and company) as filters. This improvement lets admins define smart tags and automation based on these criteria, helping with improved Asset Management.
And that's a wrap! October came with big news, and we hope you're just as excited as we are. If you have further questions about them, feel free to contact our support team or your dedicated partner. And if you still haven't tried InvGate Service Desk and Insight, what are you waiting for? There's a 30-day free trial waiting for you.