Staying on top of warranty information is vital for cost-savings and timely repairs (or replacements). Thus, periodic warranty checks emerge as a crucial practice to safeguard the value of an organization's investments and optimize their asset's lifespan.
In this comprehensive guide, we will delve into the world of Warranty Management to go through effective methods to track, review, and maintain warranty details for different types of hardware devices. Additionally, we will explore the capabilities of InvGate Insight to streamline this process.
So, read on to make the most of your device warranties!
Warranty Management, in a nutshell
Warranty Management refers to the systematic process of overseeing and optimizing all the warranties associated with an organization's devices. Its main purpose is to maximize the value of your equipment by staying on top of expiration dates and other important details.
To achieve this, it involves the meticulous tracking and reviewing of accurate warranty information for each asset. When implemented efficiently, this practice helps ensure that devices are repaired, replaced, or maintained during the warranty period, reducing their overall cost of maintenance and guaranteeing they continue to function with minimal interruptions throughout their warranty coverage.
Warranty check for hardware devices with InvGate Insight
InvGate Insight allows you to centralize and easily track all the information related to your warranties. To be able to do so, you need to have a unified asset inventory that incorporates all the Configuration Items (CIs) operating in your IT infrastructure. This includes both hardware devices and their warranty details.
With the inventory in place, your equipment's lifecycle will be synchronized to the warranty lifecycle. Then, to go a step further and proactively address warranty-related matters, you can also leverage the automation features provided by the tool and make sure all your documents are effectively managed throughout the assets lifecycle.
Let's see how it's done!
How to check warranty for Dell, HP, Lenovo, Asus, Toshiba, and Fujitsu devices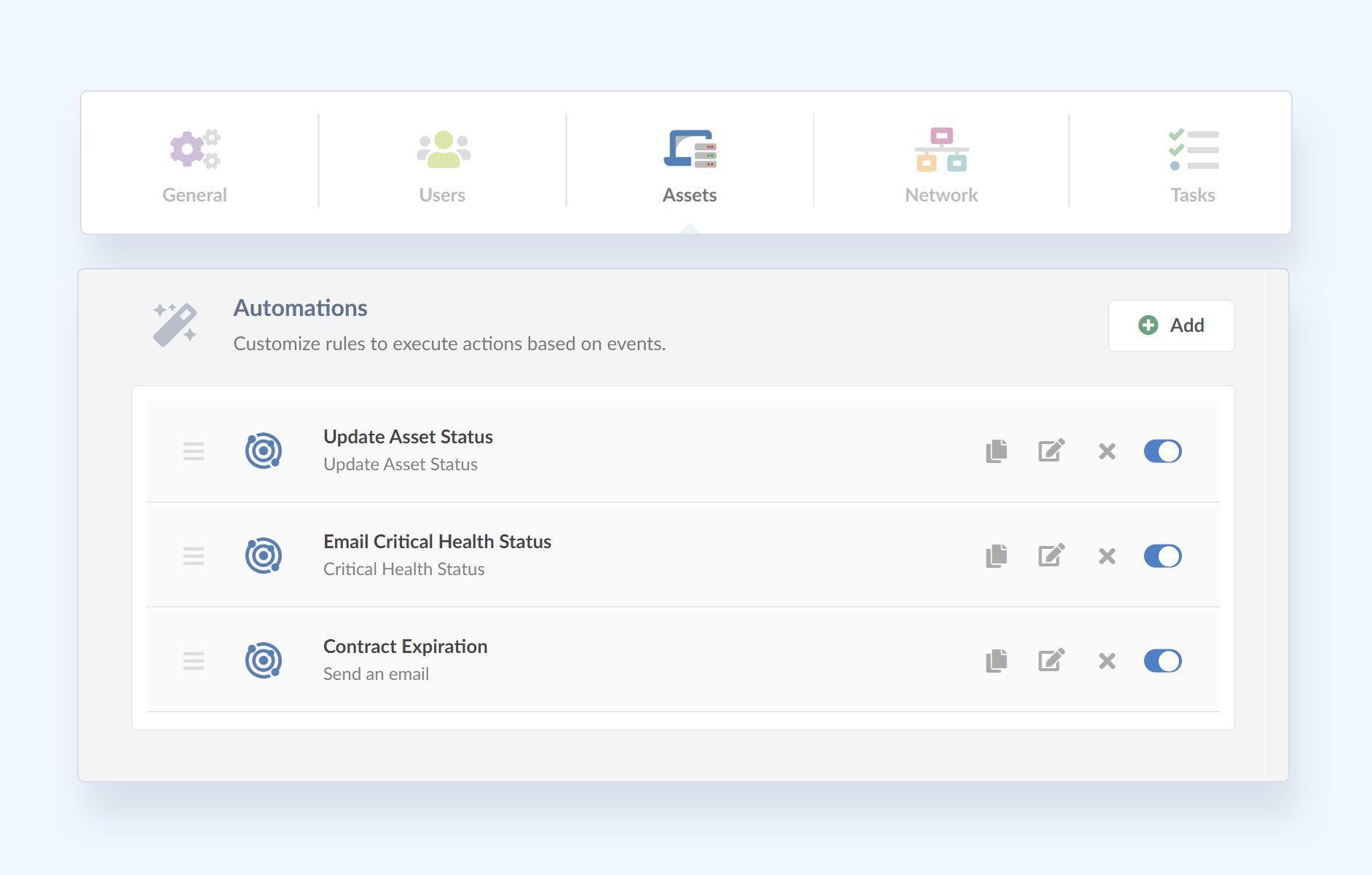 First, to incorporate the document's details into InvGate Insight's system, go to New CI >> Contract >> Assets and choose Contract Type >> Warranty. There, log in the document's details and link them to the related assets.
Once you have incorporated all your warranties to the inventory, it's time to create automated actions. This is done through multiple "If this, then that" rules that you can tailor to your team's requirements.
To set the triggering event, choose from different event types, such as:
Specific date.
Change in status.
And more!
After this, define the actions that will be executed when the event occurs. This can include:
Sending email notifications
Updating the asset's status, location, or owner.
And others!
Save these changes and you are done!
Wrapping up
Maximizing the value of owning covered devices can result in significant cost savings and optimal device performance. By diligently tracking, reviewing, and maintaining warranty information, you foster efficient Asset Lifecycle Management.
To address this issue, InvGate Insight's automation features allow for the synchronization of device lifecycles to warranty timelines, ensuring proactive action on warranty-related matters. So, whether you own Dell, HP, Lenovo, Asus, Toshiba, or Fujitsu devices, leveraging Warranty Management with ITAM empowers you to make the most of your investments.
Ask for a 30-day free trial and streamline your warranty check process!