No one wants to have the worst IT help desk, but someone has to. And the title was recently earned by the Pentagon. According to a survey, the Department of Defense (DoD) was the last in line regarding help desk support, behind 23 other federal departments.
But how did it get there? And, more importantly, how can you avoid being the last in line?
Let's see.
Why does the Pentagon have the worst help desk?
The General Services Administration (GSA) conducted a Mission-Support Customer Satisfaction Survey for federal employees in the 24 CFO Act agencies to assess their satisfaction with mission-support services in 2022. The survey evaluated Human Capital, Contracting, Financial Management, and Information Technology services provided internally by the Federal Government, and the results were shared a couple of days ago.
Even though 65% of respondents said they were somewhat satisfied with IT support and 64.5% with their IT equipment, the Pentagon didn't do so well in user satisfaction, equipment, function, and communication/collaboration.
It's important to note that, for the Department of Defense, the survey was only sent to senior supervisory employees (GS-13 through GS-15, Senior Executive Service (SES), and equivalents).
Where did the DoD's help desk fall short?
The areas where the Pentagon's help desk fell short can all be summarized into user satisfaction. Trouble with equipment, function, and communication all impact how well the customer feels about the service provided.
According to HappySignal's Global IT Experience Benchmark report, in H2/2022, most respondents felt their company still had work to do regarding IT Experience Management (only 3% said it was perfectly organized and executed).
Per the same report, IT support services have the most significant impact on the overall IT experience of end-users, therefore, addressing IT satisfaction issues is imperative.
So, if you don't want to follow in the DoD's steps, it's time to see how to avoid it.
How to not be the Pentagon?
It's pretty obvious by now that, in order to avoid being labeled as "the worst IT help desk," you must focus on experience. The question is "How?"
For quite some time now, Experience Management has been an integral part of ITSM and the service industry. IT's role is to monitor, analyze, and improve all interactions people have with an organization, including customers, vendors, employees, and stakeholders.
So, the first place to start working on the service experience is to map the touchpoints. How do your customers contact IT support? After that's clear, the second step is to question how they feel about those interactions – are they happy with the communication channels, are they contacting the help desk through formal or informal channels, and how are they rating the help provided.
Once you have the results, it's time to analyze and improve so that you stay as far as possible from the stigma of being "the worst help desk."
In fact, the Pentagon must be reading our blog because an update on this article indicates that they are investing in user experience (UX). This new function has a lot of work to do!
Need a bit more information? Here are some tips to help you succeed:
1. Evaluate your service solutions
Touchpoints with the service desk should be conducted through service desk software and official channels. This will ensure that your tools are making things easy for customers and agents.
The help desk solution must be easy to use for agents and customers alike to increase adoption rates. It must also provide you with IT support automation features, AI capabilities, self-service options, and clear reporting.
All these capabilities will impact the service quality you provide, and thus elevate customer satisfaction.
2. Analyze your work and flow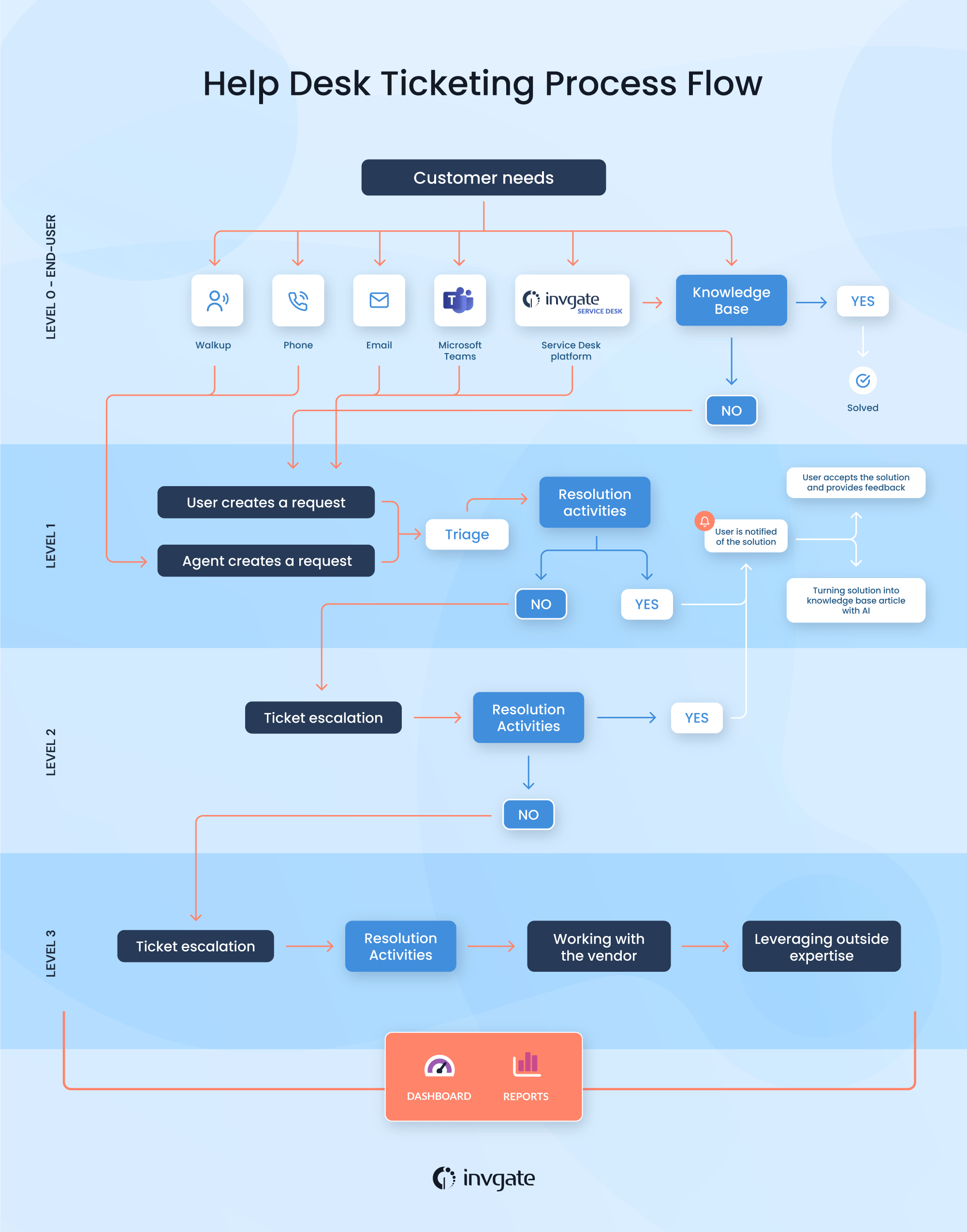 Next, evaluate the user experience by reviewing the ticket process flow you have in place. You need to make sure it's not cumbersome and that it clearly documents all the necessary steps to resolve a request.
Make sure you establish a Standard Operating Procedure to design how and when tickets are:
Categorized
Assigned and prioritized
Escalated
Resolved
And don't forget to build and insert robust self-service capabilities, such as a knowledge base and a portal, so that you can solve issues even before they're created!
3. Assess your equipment and tech stack
Another key point for user satisfaction is the technology you're providing them. On one hand, you need to review if your technological landscape is enough for all the different types of tasks your workers need to perform. Moreover, you need to see if those tools don't overlap and can be integrated to simplify the flow of work.
On the other hand, you should also review your IT infrastructure to see if the hardware is accurately available, assigned, and maintained. Having to deal with equipment is a big detractor of user experience.
If you need a hand to address this, consider adding IT Asset Management software to map and manage both software and hardware.
4. Analyze customer feedback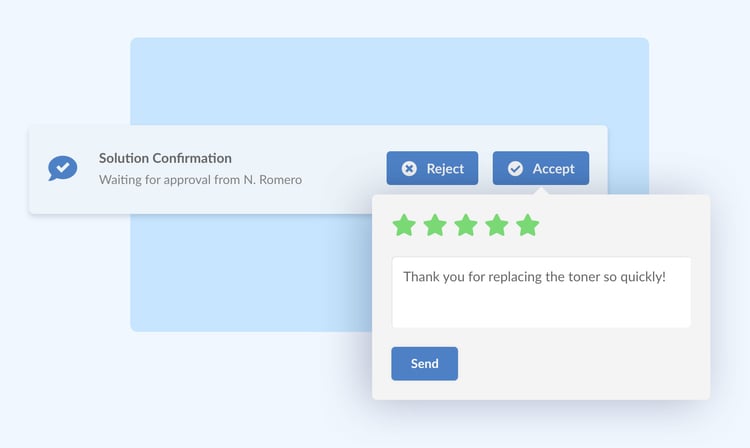 Customer feedback is fundamental to determine if your efforts have paid off or if it's bringing you closer to the unwanted label.
A quick way to obtain feedback is to enable customer rating whenever a ticket is resolved. This way, the end-user can do it right from the help desk and without a delay that might temper their opinion.
5. Never cease to improve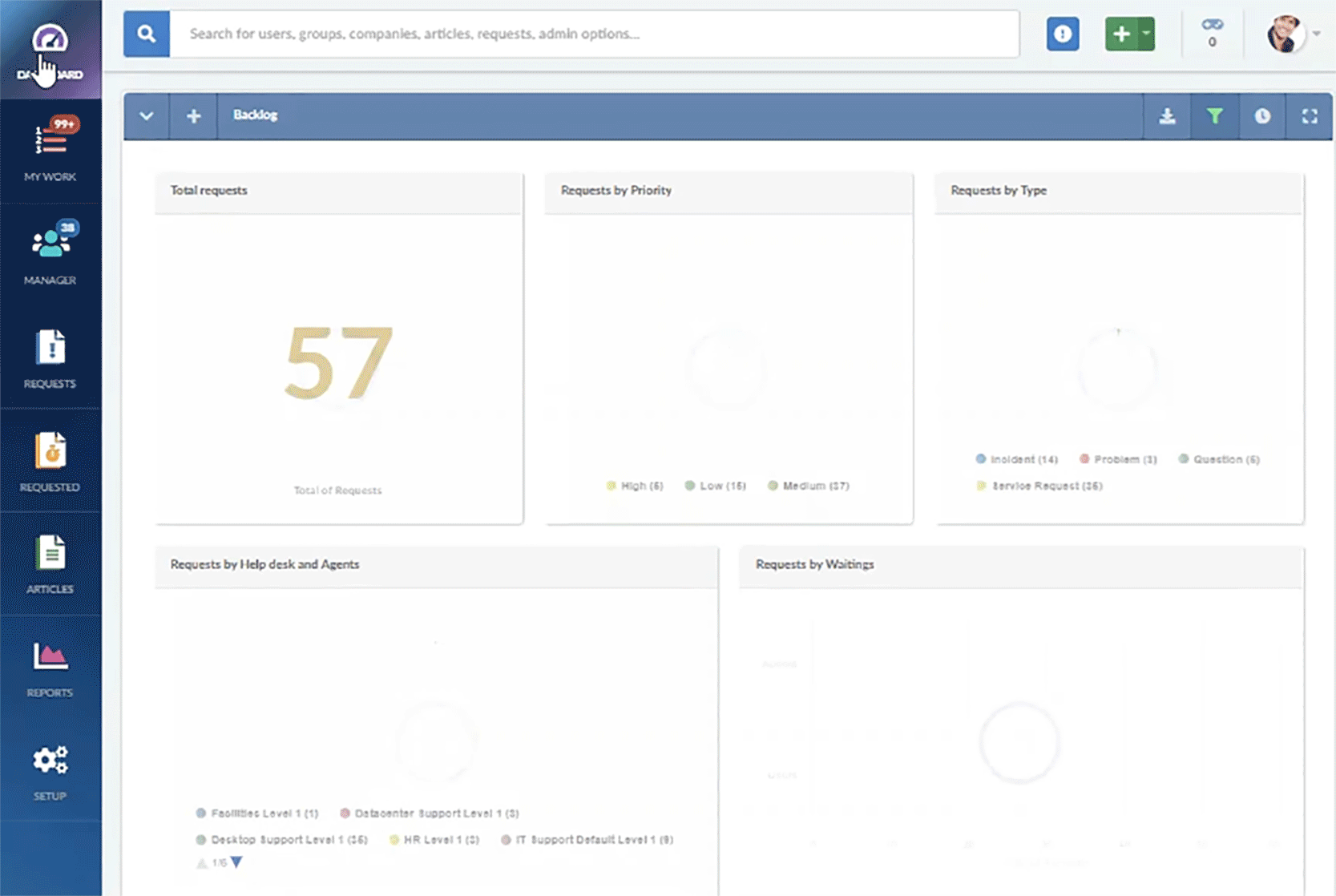 Last but not least, continuous improvement is essential to maintain all the hard work you performed. As with everything in technology, things move fast. So, you have to make sure you're keeping up with change.
Having established procedures to collect feedback regularly and create reports to see how your service KPIs evolve over time. And whenever there is an opportunity to improve, take it!