It couldn't be avoided, could it? Lists are the irresistible drug of every blog out there. But, regardless of our predilection for enumeration, catalogs, and listicles, there's something we like even more: IT asset management. Since we know a thing or two about the subject, we thought we'd give you our rundown of the best ITAM software around so you can make an informed choice.
But why would you even need IT Asset Management software in the first place? Well, you probably know just how important it is for IT pros to keep track of and manage all of the IT assets running on an organization's network. The more detailed the data, the more efficiently you can run things and avoid any unnecessary (or costly) scenarios.
And we haven't been cagey when talking about the importance of ITAM either:
"ITAM should be a key part of an IT organization's strategy. By gathering information about the hardware and software that make up IT services, ITAM can be used as a decision-making tool regarding hardware and software use, purchases, and redistribution.
ITAM also helps organizations to manage their IT estates more efficiently – by knowing what makes up an organization's key services, time and money are saved through avoiding duplicate or unnecessary asset purchases and ensuring that software licenses are reused (reharvested) where appropriate."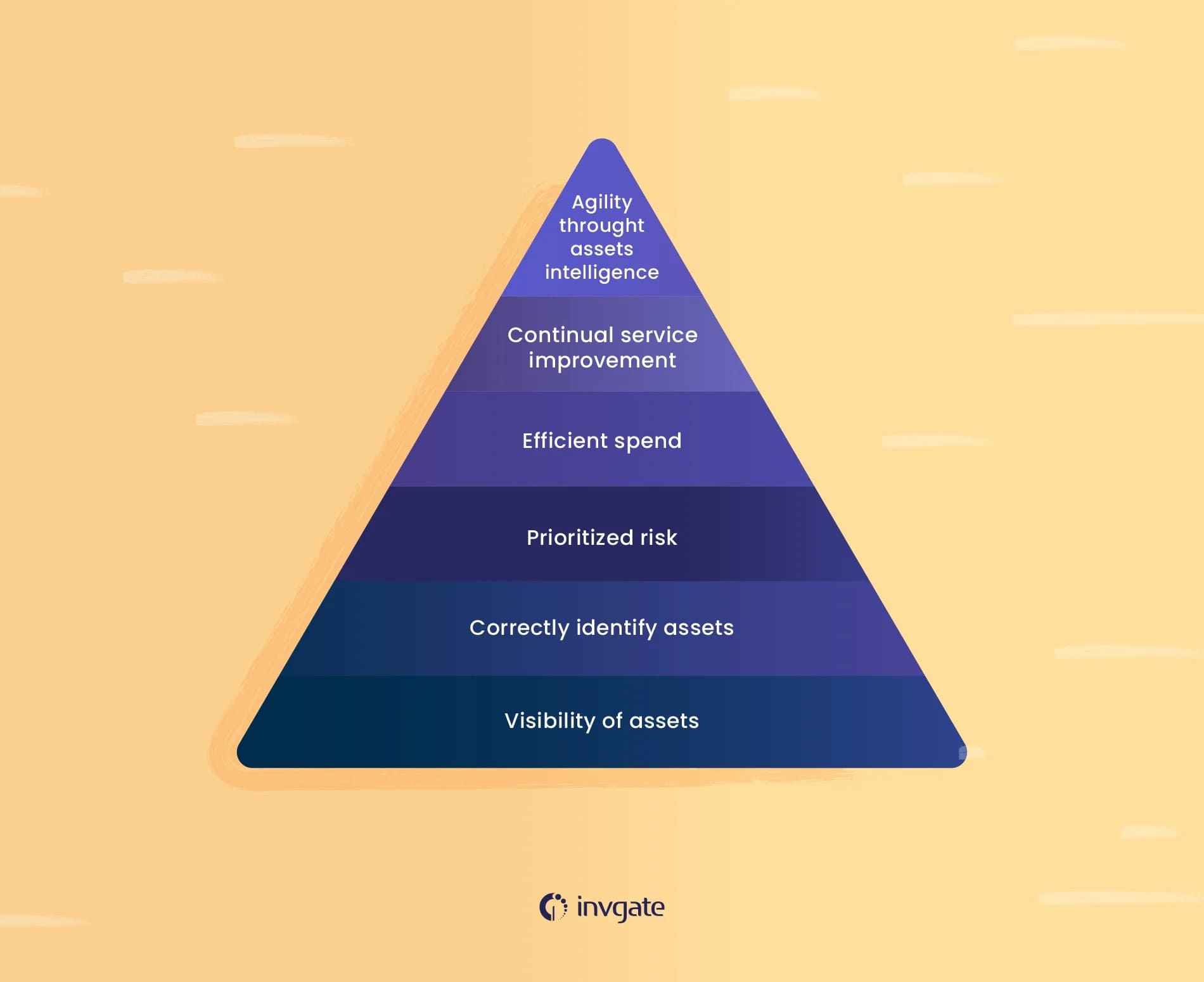 And that's why IT asset management with the right software is next in the order of importance — right after doing ITAM at all. Software severely reduces the possibility of human error, increases efficiency, lets you have a clearer view on which licenses need renewal, and overall gives more detailed, reliable information.
Conversely, bad software can promise a lot but fail to deliver. So here's our list of the software that actually works.
Best IT Asset Management Software
Since we are industry insiders, we're going to recommend the software that we believe operates best across all possible metrics and KPIs. That being said, we're going to feature the following ITAM marvels as the best, or at least in our eyes:
InvGate Insight
BMC Track-IT!
SolarWinds Service Desk
ManageEngine Asset Explorer
InvGate Insight
We thought we'd start the list off strong. Of course, it's not that we like to toot our own horn, but we definitely know what's what in the industry, and we're self-assured enough to know when we've got a winner on our hands.
InvGate Insight enables you a complete view of your asset inventory, quick and easy. If you're looking to create a CMDB — a normalized catalog — then this is definitely where you should start; it's the perfect way to centralize multi-source information about your cloud assets in one platform.
With Insight, you can view IT assets across workstations, servers, appliances, and cloud instances. Plus, you get to access data and insights (get it?) related to both individuals and group assets.
And not only that, but with that complete view you'll be able to quickly and easily manage and redeploy underutilized assets, so you can make use of your complete IT asset workforce.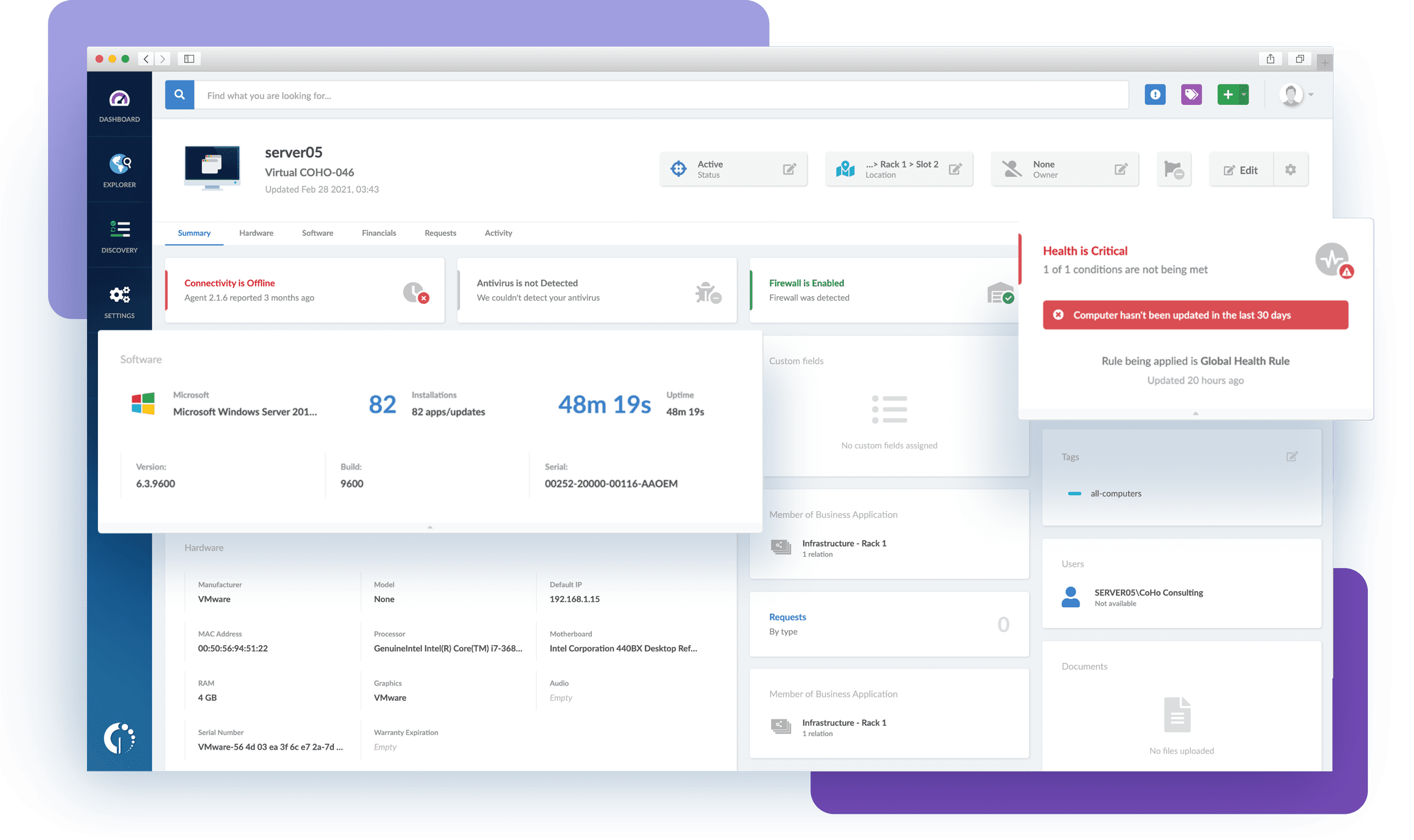 Insight can give you detailed, real-time information during every part of an asset's lifecycle. Everything from asset "birth" to "death" is accounted for, from unboxing to decommissioning. Accordingly, any change in hardware, software, licenses, etc. is completely accounted for and easily viewable in your dashboard.
When an asset changes, a unique ticket is created to allow you to escalate, follow-up, or go into each case in more detail as required.
If you want the best option, this is it. It improves on efficiency, saves time, money, and it's a complete solution for ITAM, as well as for populating and managing your CMDB, creating budgeting, risk management, and improved IT support and operations. When combined with InvGate Service Desk, it's a combo that's tough to beat.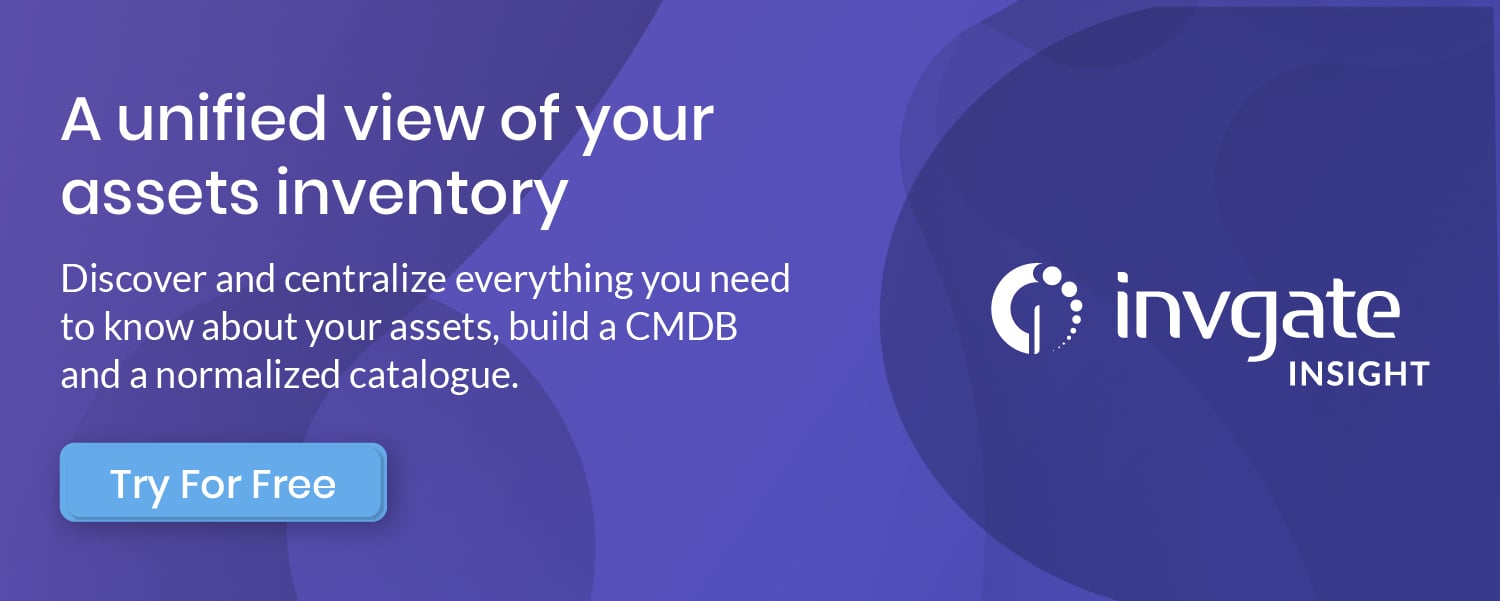 But don't take our word for it. Try it out for a 30-day free trial and tell us what you think!
BMC Track-It!
BMC Track-It!, as Larry David would say, is "Pretty, pretty, pretty good." And that's part cheeky understatement, part admission of just how good some of its features are. While this software is mostly about simplicity and ease of use, it doesn't mean it's short on features either.
As well as being good for ITAM, it can also help you manage your assets for audits, create accurate budgets, and make dependable financial decisions. Track-IT! excels at providing reliable licensing information so you can keep your eye on whether a license needs renewal or whether it's good to go for another few months.
Track-IT!, just as Insight, is all about providing software discovery tools, providing complete information across each asset's lifecycle, helping you make informed purchasing decisions, and auditing your IT assets without FOMO on important information that could come to bite you later.
This software also can be combined with its own help desk for a more comprehensive ITAM solution as well. If you want to check it out, you can access a free trial.
Solar Winds Service Desk
Solar Winds Service Desk was also designed to be a complete management platform, a Swiss Army Knife for ITAM and service management. The idea is to maximize and streamline the ease-of-use for support service providers, and to have a centralized platform for ticket and asset management. When it comes to the platform itself, Solar Winds Service Desk is certainly no slouch, also offering a reliable, strong, cloud-based tool that is fast, easy to use, comfortable, and stable.
ManageEngine Asset Explorer
ManageEngine Asset Explorer is also worth an honorable mention, by being one of the best IT asset management and inventory tools out there. As a web-based inventory, it will allow you to have a clear picture of your complete asset inventory in one place, with detailed information that covers each asset's ownership, current status, license. You can also track contacts, make purchase orders, and view information about each asset's license compliance. One of the best plug-and-play asset explorers out there, although the free version only allows up to 25 nodes, with the Pro version up to 250 — one of our main sticking points with it, honestly.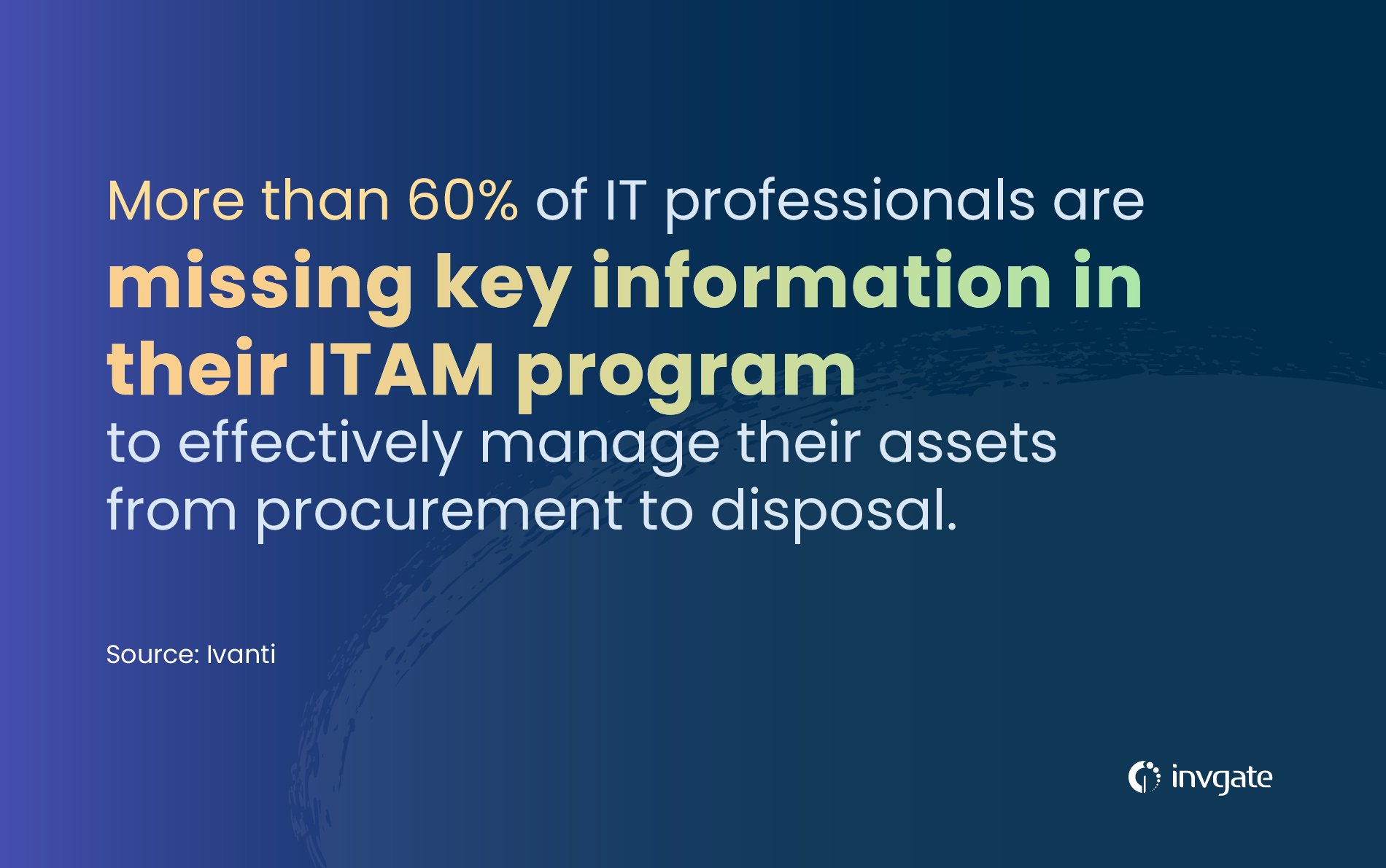 In conclusion
When it comes to the best ITAM tools, we're all pretty spoiled for choice. But, not all tools are created equal, and not everyone can be top dog at the same time. It can sound disingenuous to say that our tool is the best, but most of these tools have free tryout periods that can let you sort out whether we're right or wrong for yourself.