Are you in search of an Aranda Service Management alternative that can revolutionize your IT Service Management (ITSM) and improve your processes? Look no further, as we have the perfect solution for you!
If you're looking for a strong ITSM solution, it's crucial to examine the various choices and conduct a thorough ITSM tools comparison. In this blog post, we'll delve deep into the capabilities of InvGate Service Desk, a compelling service desk software option.
Are you ready to embark on this exciting journey? Let's dive in!
What is Aranda Service Management?
Aranda Service Management is the primary software solution offered by Aranda Software, a Colombian company specializing in IT Service and Infrastructure Management. It is a comprehensive IT Service Management software designed to help businesses efficiently handle various processes and support different types of cases. With Aranda Service Management, businesses can effectively manage requests, incidents, problems, and changes, all from a unified console.
Aranda Software offers a range of software products aligned with ITIL best practices, such as Aranda Asset Management, designed to provide value to businesses in the Latin American region. The company has a local presence in 10 Latin American countries and offers flexible licensing options, including Cloud, On-premise, Hybrid, and SaaS models.
InvGate Service Desk as an Aranda Service Management alternative
InvGate Service Desk is a comprehensive software solution for IT Service Management provided by InvGate, a technology company. Its primary objective is to streamline IT support processes and enhance service delivery to end-users. The software offers the flexibility of deployment options, allowing organizations to choose between cloud-based or on-premises hosting, based on their preferences.
By implementing InvGate Service Desk, organizations can establish a modern IT Services department that incorporates ITIL-certified Incident Management, Problem Management, Change Management, and Service Management functionalities. This robust ITSM solution goes beyond the traditional service desk capabilities by offering advanced features such as IT support automation, which streamlines issue resolution and improves overall operational efficiency. Additionally, it includes a self-service platform that empowers users to find solutions independently and personalized reports to gain valuable insights into their IT operations.
Moreover, InvGate Service Desk seamlessly integrates with its IT Asset Management (ITAM) solution InvGate Insight, providing organizations with a centralized repository to track and manage their IT assets effectively. This integration ensures accurate asset inventory, optimized asset utilization, and compliance with regulatory requirements.
InvGate is a technology company specializing in developing software solutions for IT Service Management and IT Asset Management. Their focus lies in creating tools and platforms that assist organizations in optimizing their IT operations, improving service delivery, and enhancing overall efficiency.
According to reviewers, InvGate Service Desk has garnered positive feedback for its performance and capabilities.
"The whole process from demo, to quoting, implementation, and launch has been great. We have a small team and was able to get this project complete ahead of deadline with the help of the great implementation team". IT in a Government organization
"The support team is knowledgeable and responsive. It has all the most common features you could expect from a cloud service ticketing system today, and they work well (knowledgebase, self-service portal, task assignments, approval flows, time management, reporting). The bang for the buck is excellent." IT in Non-Government organization
"Dashboards and reports Easy to use/intuitive, very good user experience for clients and agents Workflows, automation and customization options." General Manager, IT Services
The categories presented below represent the capabilities of Aranda Service Desk as described on the company's website. At the time of writing, no reviews are available on prominent platforms such as Gartner, G2, or Capterra, which could provide additional insights from users' perspectives.
With that in mind, let's explore the different features that InvGate Service Desk offers.
On-premise/Cloud mode
InvGate Service Desk offers flexible installation options to meet diverse infrastructure needs. Whether you prefer an on-premise deployment or a cloud-based solution, this software provides the versatility to adapt to your organization's preferences.
Implementation
InvGate Service Desk offers a rapid implementation approach, enabling organizations to leverage pre-built configurations, workflows, and templates. This accelerates the setup and configuration process, saving valuable time and resources.
Design and usability
InvGate Service Desk takes design and usability to the next level, offering a modern and visually appealing interface that simplifies navigation and enhances user experience. With its user-friendly design, both novice and experienced users can quickly adapt to and leverage the platform's capabilities.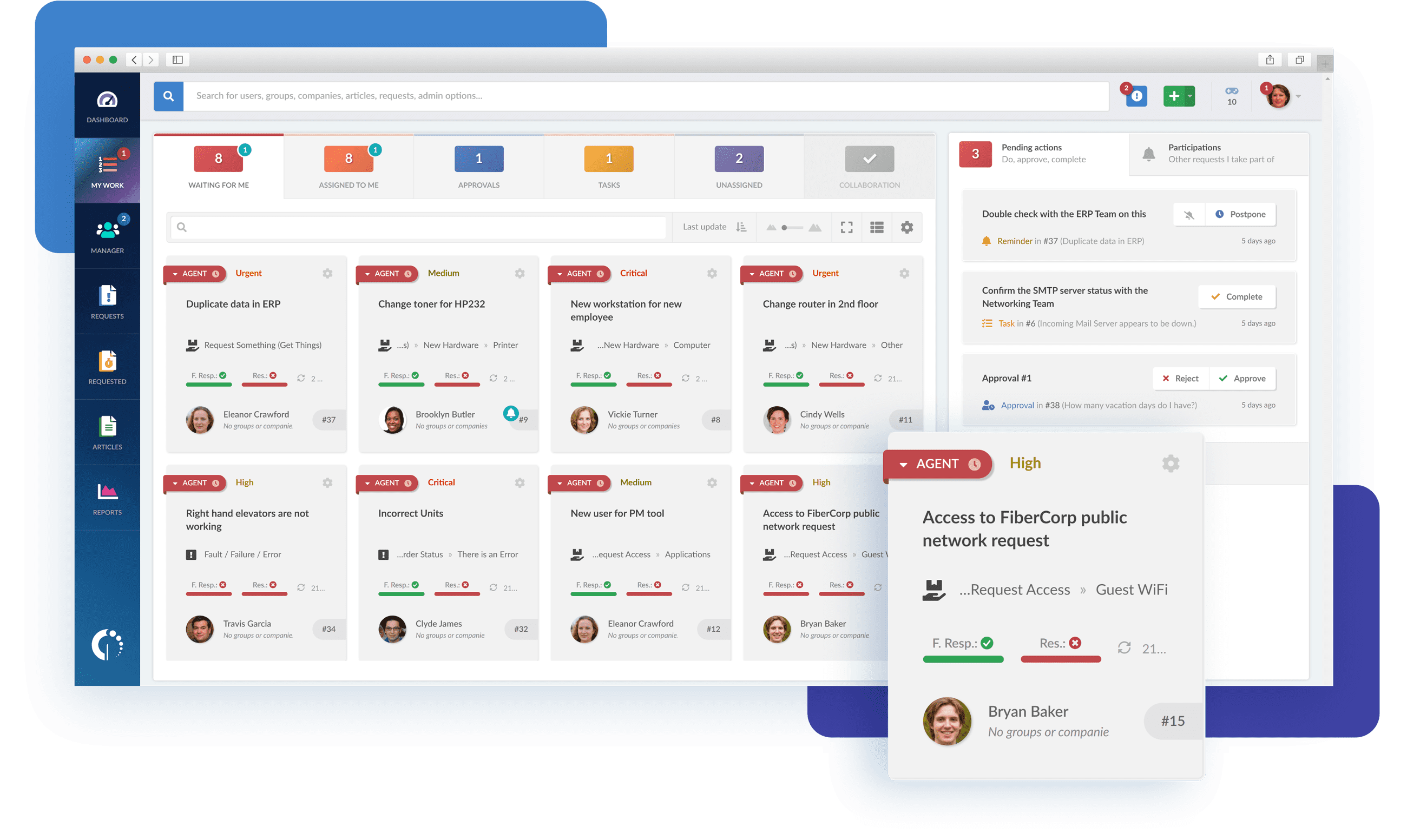 Support
InvGate Service Desk garners praise for its support team, known for its responsiveness and expertise. Users highly value the quick assistance provided when facing challenges or seeking guidance. The support team consistently receives acclaim for their in-depth knowledge and proactive approach to resolving issues, going above and beyond to ensure user satisfaction.
Reporting capabilities
InvGate Service Desk offers robust reporting features, allowing users to generate comprehensive reports, create customized dashboards, and visualize key performance indicators. With its interactive and visually appealing reporting capabilities, InvGate Service Desk empowers organizations to make data-driven decisions.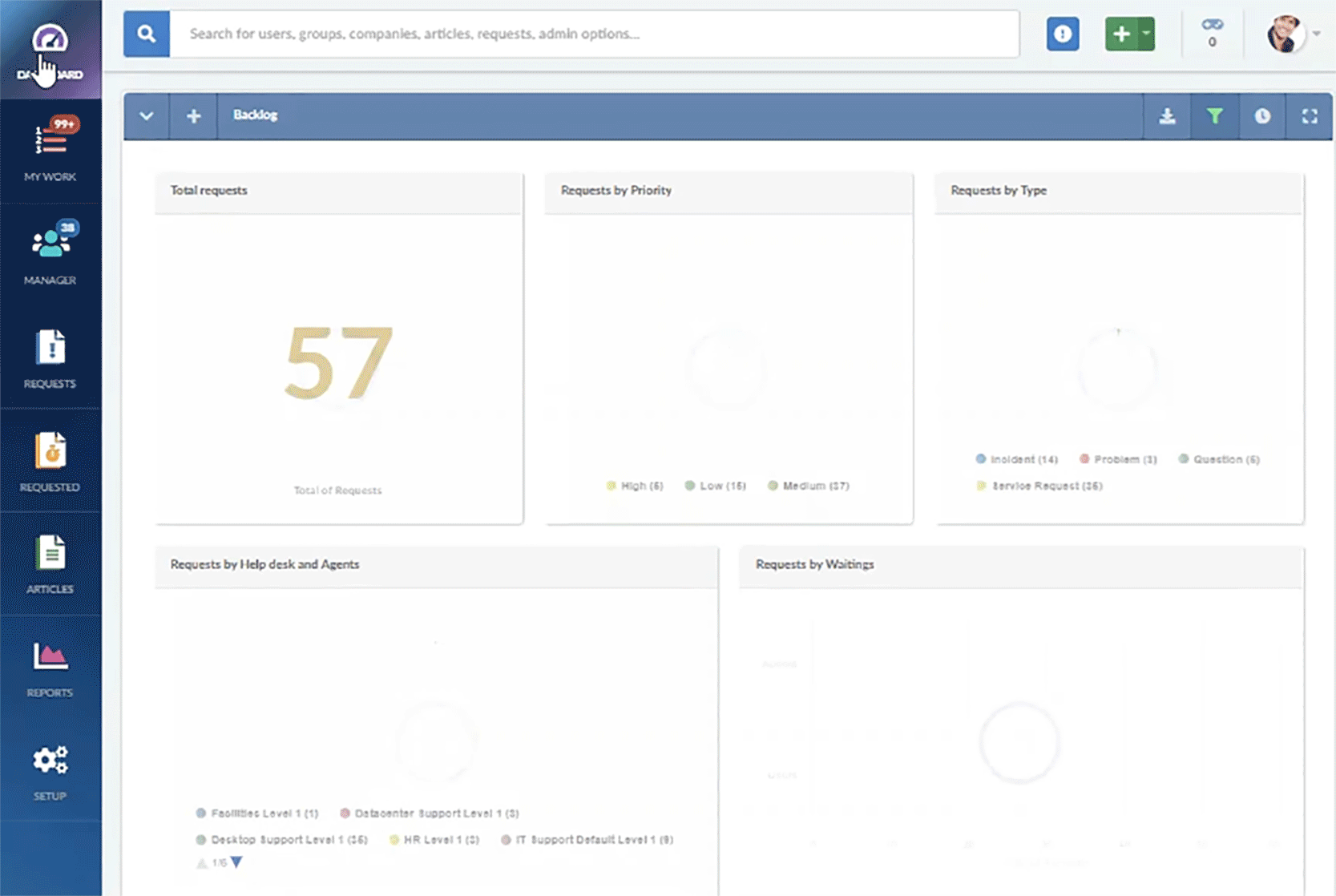 In conclusion
When seeking an Aranda Service Desk alternative, InvGate Service Desk stands out as a powerful and feature-rich solution that surpasses expectations in critical areas. With its flexibility, rapid implementation, customizable front-end interface, responsive customer support, and robust reporting features, InvGate Service Desk empowers organizations to streamline their IT operations and deliver exceptional support to end users.
To fully appreciate the advantages of InvGate Service Desk, explore our live demo. Experience firsthand how this innovative software can revolutionize your IT Service Management experience, offering an array of capabilities to meet your organization's unique needs.