We all know the story. The "knowledge hero," the one Subject Matter Expert on the team, whose expertise everyone relies on. This sounds good in theory but of course reliance on one single point of authority creates problems. What happens if that person is sick or on annual leave? What you really want is for all team members to share their knowledge and expertise. Enter the knowledge management practice. Let's talk about how knowledge management, and effective knowledge sharing, can take your team from one superhero to a team of superheroes.
Create a culture of learning
Make knowledge sharing an important part of the job and incentivize your people to create and improve knowledge articles. All too often we focus on the number of tickets closed or the first-time fix rate. Both are important measures but if there isn't a focus on sharing knowledge in the team, it'll be much harder to improve over time.
An extra measure to include could be around the number of knowledge articles submitted or updated in a given time period. By giving colleagues the time and space to document fixes and improvements, you're creating a way of working that empowers your people to work together as one cohesive team. This will result in more collaboration, shared ideas, and the availability of knowledge when and where it's needed.
Take care of the basics
Make it part of any new hire induction that everyone in the team gets some training on the basics for example:
The password reset process (there'll always be password resets)
File & print services
Office collaboration and email services (especially email – there'll also always be questions about email)
Network and voice services
Corporate applications
When a new colleague joins the team, take the time to make sure they're comfortable with the most common issues. Yes, password resets and network troubleshooting are very routine support activities, but they'll look different depending on the environment and every company will have their own ways of doing things.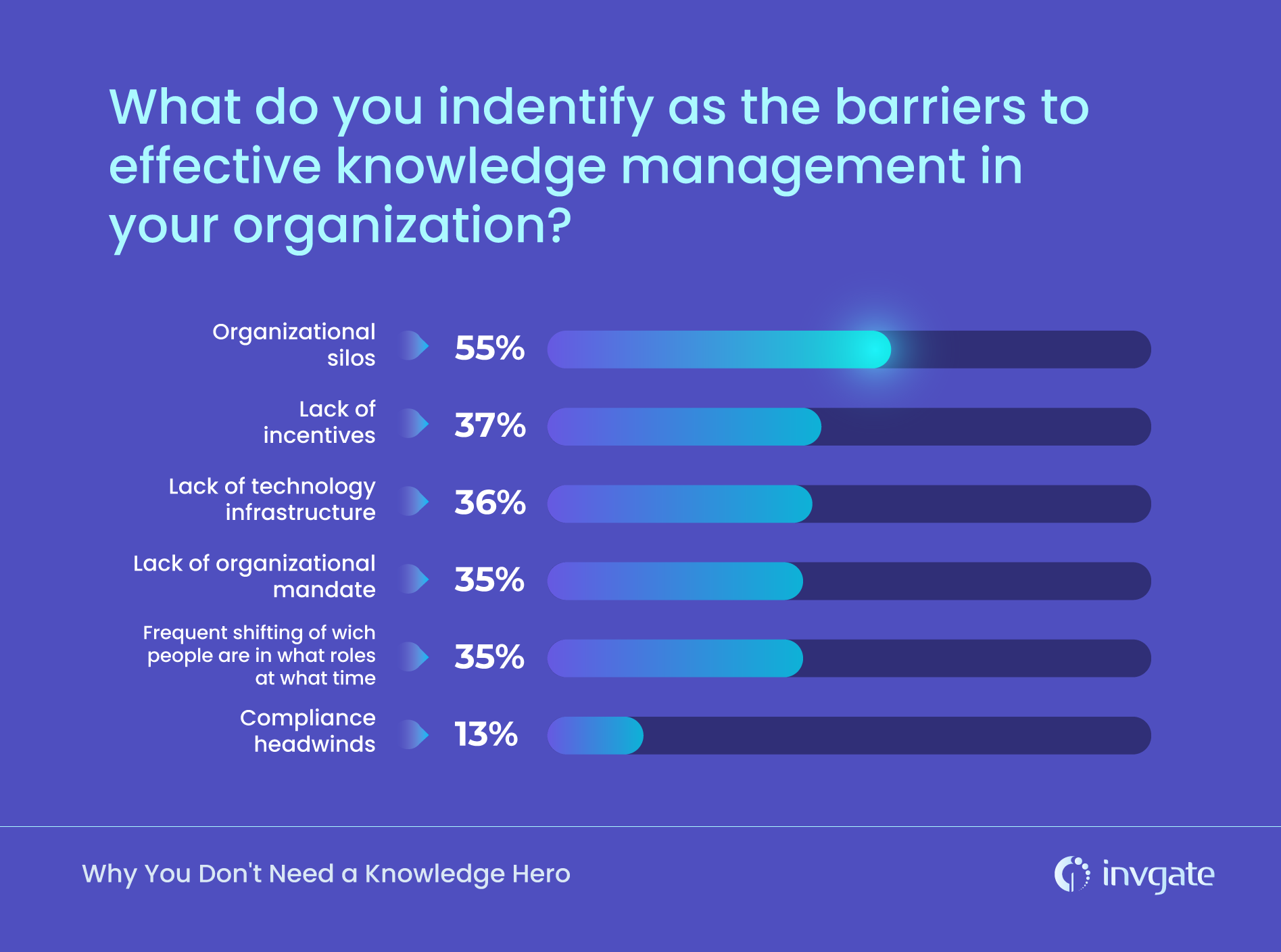 Start where you are
One of our favorite aspects of ITIL 4 is the principle "start where you are". Build on knowledge within your team by looking at what you have in place already. Even if you don't have a formal knowledge management practice (yet) there'll be knowledge out there. Don't believe me? Look at the detail in incident and service requests, call recordings, and problem and known error records. Other things to look for include service desk "how to" guides, vendor support notes, and project documentation.
Another way to use existing knowledge is to collaborate with other teams, or, to borrow from another ITIL guiding principle, "collaborate and promote visibility". Some examples include:
Use release management notes to advise the service desk of any known defects, workarounds, and estimated fix dates

Use the investigation and diagnosis information on known errors to provide the service desk with workarounds that can be applied to help the customer continue to work while a permanent resolution is sought

Use guidance from the information security team for suggestions on how to protect data or respond to security threats such as spam emails and phishing attacks.
Shift direction
Build knowledge by improving the training for your service desk and technical support teams. A popular way of doing this is to apply the shift left principle whereby more senior IT technicians in second- or third-line support roles make their knowledge available to less experienced service desk agents, helping them answer more difficult customer questions.
Bear in mind that knowledge can flow both ways. For example, first line support technicians will be the first point of contact for the business so will be the first to deal with new issues - for example bugs in new releases or new security threats as they will be logging and triaging them. Everyone has different strengths and by sharing knowledge freely across teams you open them up to resolving more issues, increasing resolution rates, and reducing the time the customer is unable to work.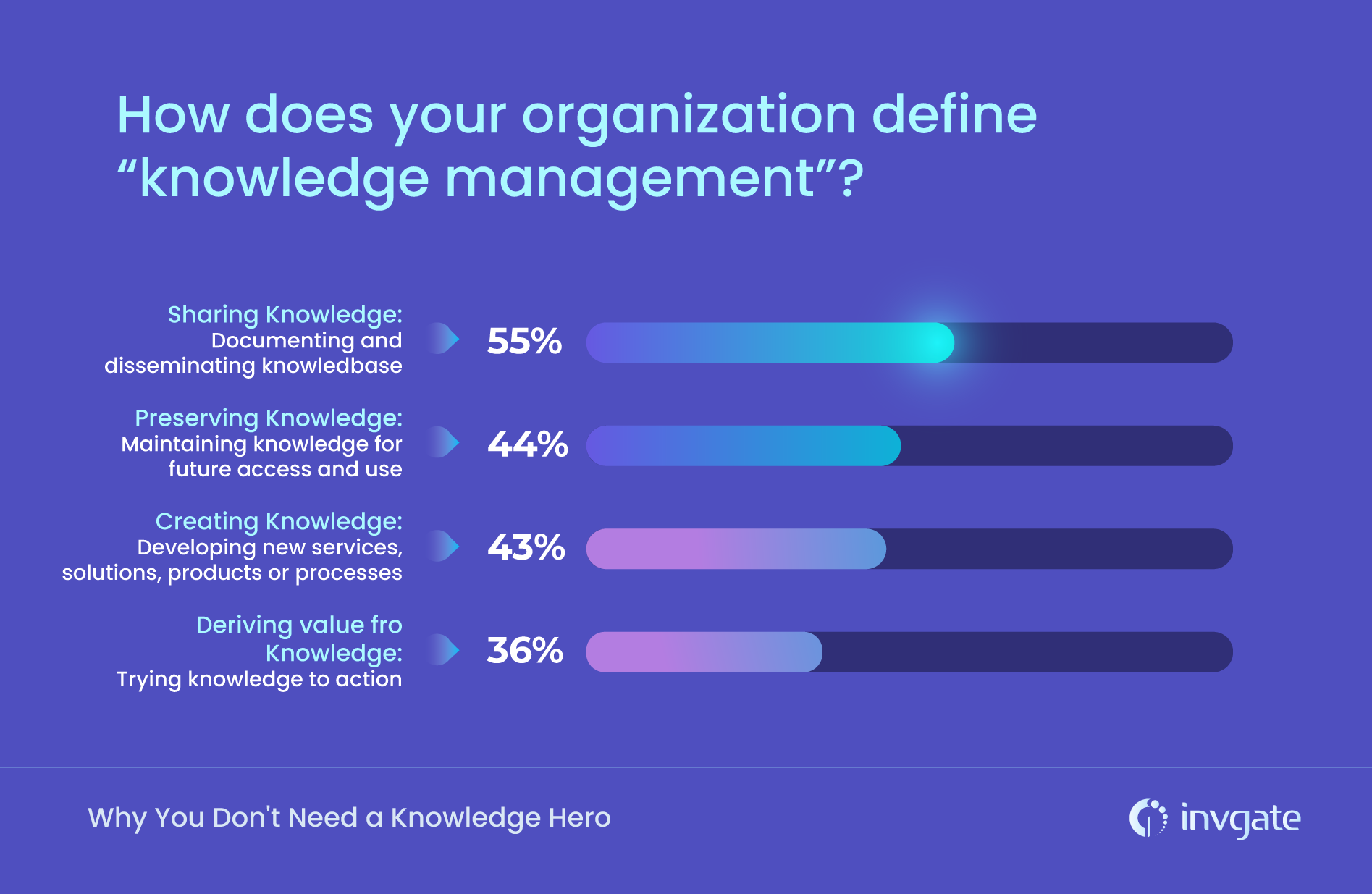 Create good content
When creating knowledge articles, here are some tips to make sure that the content will help people:
Knowledge articles don't have to be long to be effective. If a couple of sentences and a quick diagram are all that's needed to help someone, then just do that. By following another ITIL practice "keep it simple and practical" you're actually enabling great content. The reality is, the longer and more detailed something is, the greater the effort involved in maintaining it. By keeping answers short, snappy, and relevant, you're making knowledge easy to access and easy to maintain
Be creative with knowledge articles. Not everything is best explained in a document, sometimes a video or picture can be more effective
Centralize everything onto the self-service portal, ITSM tool, or the IT department intranet so that everyone knows where to go for knowledge articles
Look at what is causing you the most pain. This could be the most frequently logged tickets, or it could even be the incidents that breach service level agreements (SLAs) because they take so long to figure out and fix. When creating knowledge content, start with your biggest pain points so that you can make a positive impact quickly
Ensure all articles are clearly labeled and any links to other resources are correct
Be proactive; look for opportunities to get ahead of the curve for example creating FAQs for new services coming down the pipeline
Build a review cycle into your knowledge articles to ensure that they're correct, relevant, and add value.