The tier 2 help desk is a key player in the IT support operating model. It's the third layer in the five levels of IT support, and done well it can resolve more complex incidents, share knowledge with other support teams, and act as an escalation point to other IT support options.
But what does it actually cover? That's what we're about to find out! Keep reading to discover its benefits, typical activities and examples, and more.
What is a tier 2 help desk?
Tier 2 or second-line support is in place to investigate and fix incidents and requests that cannot be resolved by tier 0 or tier 1 support. Self-service certainly has its place in IT support, and tier 1 should be able to fix most issues at the first point of contact, but there'll always be issues that are too complex or time-consuming to be effectively dealt with by automation or remote support.
Tier 2 analysts typically have more specialized technical skills than first-line support, and since they're not constantly firefighting large volumes of incidents, requests, and questions, they'll have enough time to spend on the incident diagnosis and resolution of complex issues.
Second-line support is also better placed to visit the end-user if required, something that first-line support agents are typically unable to do due to the time constraints involved in working on a service desk.
What does a tier 2 help desk do?
Among the typical activities of level 2 of IT support we can list:
Troubleshooting incidents that cannot be resolved by tier 1.

Providing

knowledge articles

and technical articles for other support tiers.

Providing closure details.

Visiting the end-user if required.
Benefits of having a support tier 2
If you have already a tier 0 and 1, you might be wondering why exactly is necessary to have a higher support level. These benefits of support tier 2 might help you decide:
Commitment to customer service - Having a separate tier for complex issues increases the likelihood of incidents being resolved within the

Service Level Agreement (SLA)

, as there is a clear escalation process in place if something cannot be resolved at the first point of contact.



More advanced technical

troubleshooting

and analysis methods.


Avoidance of work overload - The second-line support stops tier 1 from getting overloaded with complex issues as when they work together effectively, they can keep call volumes and aged ticket volumes down.


Assurance that your organization has the right level of resources and technical expertise.



Improvement of colleague morale due to the fact that there is a career path in place for tier 1 analysts – and the next role to aspire to is tier 2.
Help desk analyst tier 2
A good tier 2 help desk analyst has strong technical knowledge across the services that make up your IT estate. Tier 2 analysts should have a solid understanding of supporting your hardware, software, and network equipment and be comfortable resolving complex problems and providing backend support.
Help desk tier 2 duties
Help desk tier 2 responsibilities include:
Troubleshooting complex technical issues.

Sysadmin

activities, for example, schedule overnight backups.

Maintaining and installing the standard image for corporate devices.

Providing updates for the incident and

problem resolution

in the ticketing system/

knowledge bases

.

Forming part of the troubleshooting team for problems and major incidents.

Escalating incidents that cannot be resolved to the next level of support in line with SLAs.
Help desk tier 2 skills
Now that we know their duties, level 2 IT support analysts should have the following skills:
Strong troubleshooting and technical support experience.

Ability to understand and resolve complicated technical issues.

Strong written and verbal communication skills.

Ability to follow processes, procedures, and work instructions to ensure consistent customer experiences.

Experience in the organization's key technology platforms, for example, Microsoft, Cisco, Oracle, etc.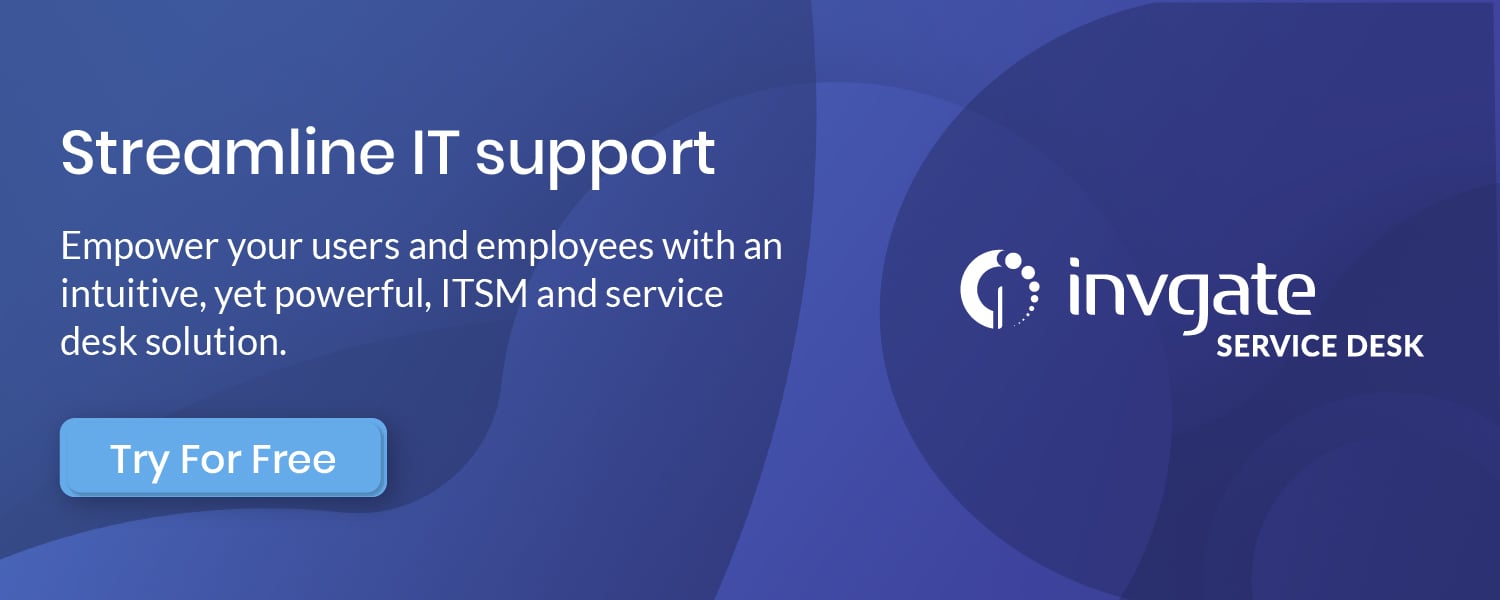 Tier 2 help desk examples
Besides the responsibilities listed above, here are some more examples where tier 2 support comes in handy:
Managing data backups and recovery.

Backend support issues that require detailed knowledge of the organization's hardware, software, and network equipment.

Network skills such as connectivity, configuration, and

patching

.

Capturing further details and documenting recovery attempts before escalating to the next line of support when the issue can't be fixed at tier 2.
When to scale tickets to tier 3
The incident will need to be escalated to the next tier of support when the issue cannot be fixed at the tier 2 stage. Usually, a support case will need to be looked at by tier 3 when the issue requires a more specialized form of support, for example, a database expert on a server admin.
When planning for escalation, ensure there is a defined process and the right people are mapped out. Some examples include:
If the issue is complex.

If the issue requires a particular skill set, for example, DBA or dedicated server support.

The issue needs third-party or vendor support.
Final thoughts
Providing tier 2 support can be a game changer for your support offering. Since it's all about technical ability and effective knowledge sharing, you'll be providing your end-users with quality support, and your level 1 agents with valuable insights to fix as many issues as they can.
As we mentioned before, tickets commonly scale to the tier 2 help desk when they need some more technical knowledge, thus analysts should be used to dealing with troubleshooting incidents, carrying out routine sysadmin tasks, and talking to everyone in the business, from the CEO to the intern, on their first day.
Lastly, if you choose to implement a tiered help desk, don't forget to establish clear escalation pathways for when the issue needs to be escalated to the next level of support.
Frequently Asked Questions
How many people should I have on tier 2?
Most organizations will typically need slightly fewer tier 2 technicians than tier 1 technicians due to the difference in workload and ticket volumes.
What measurements, KPIs, or other reports would be helpful for tier 2?
Some good starting measurements would be the resolution rate within SLA, completed knowledge articles, and customer satisfaction.
What kind of training or certifications would be helpful at tier 2?
Like tier 1 support, practical qualifications include the ITIL Foundation and the Service Desk Institute service desk analyst certificates and more technical qualifications such as the Microsoft fundamentals and technology associate qualifications (other operating systems are, of course, available).