Human Resources can automate several processes to improve employee experience and increase the department's efficiency. We already covered onboarding, and now it's time for employee offboarding automation.
Though it might be a bit neglected, the offboarding process is as crucial as any other HR task, mostly for security and economic reasons. It helps you protect both your company's data and assets, especially in remote work environments.
Luckily, you can automate it with
and make sure that there's an established offboarding protocol in case an employee quits or gets sacked, and you can trigger that protocol with just a click. How? That's what we're about to find out!
What is offboarding?
Employee offboarding consists of formalizing the end of a business relationship with an employee or contractor, which can happen as a result of a termination, resignation, or layoff. It typically involves paperwork, data management activities, and notifications to other departments in your company, and that's where
(and its integration with
) makes the difference.
Basically, during the offboarding, the company makes sure that the employee no longer has access to company systems, tools, and data. So, it's a critical security measure to protect your company's information from unauthorized access.
But before we move on, it's important to mention that there's another scenario where employee offboarding is essential: switching roles or departments. Termination is not the only reason why a worker might need their permissions and equipment altered. Promotions or any other change in an employee status can trigger an offboarding process (and perhaps an onboarding one, as well).
Benefits of employee offboarding
At this stage, you might be wondering why it'd be relevant to spend time and resources on employees who are leaving your company. Well, here are a couple of benefits of employee offboarding to consider:
It reduces the risk of data loss or theft.
It helps you protect your company's intellectual property, as employees can no longer access confidential information after they leave.
It ensures that departing employees won't be able to access any proprietary systems or software, which could result in a breach of security and privacy.
It provides an organized way of handling the offboarding process and makes sure that all employees are treated in the same manner, regardless of their role or length of employment.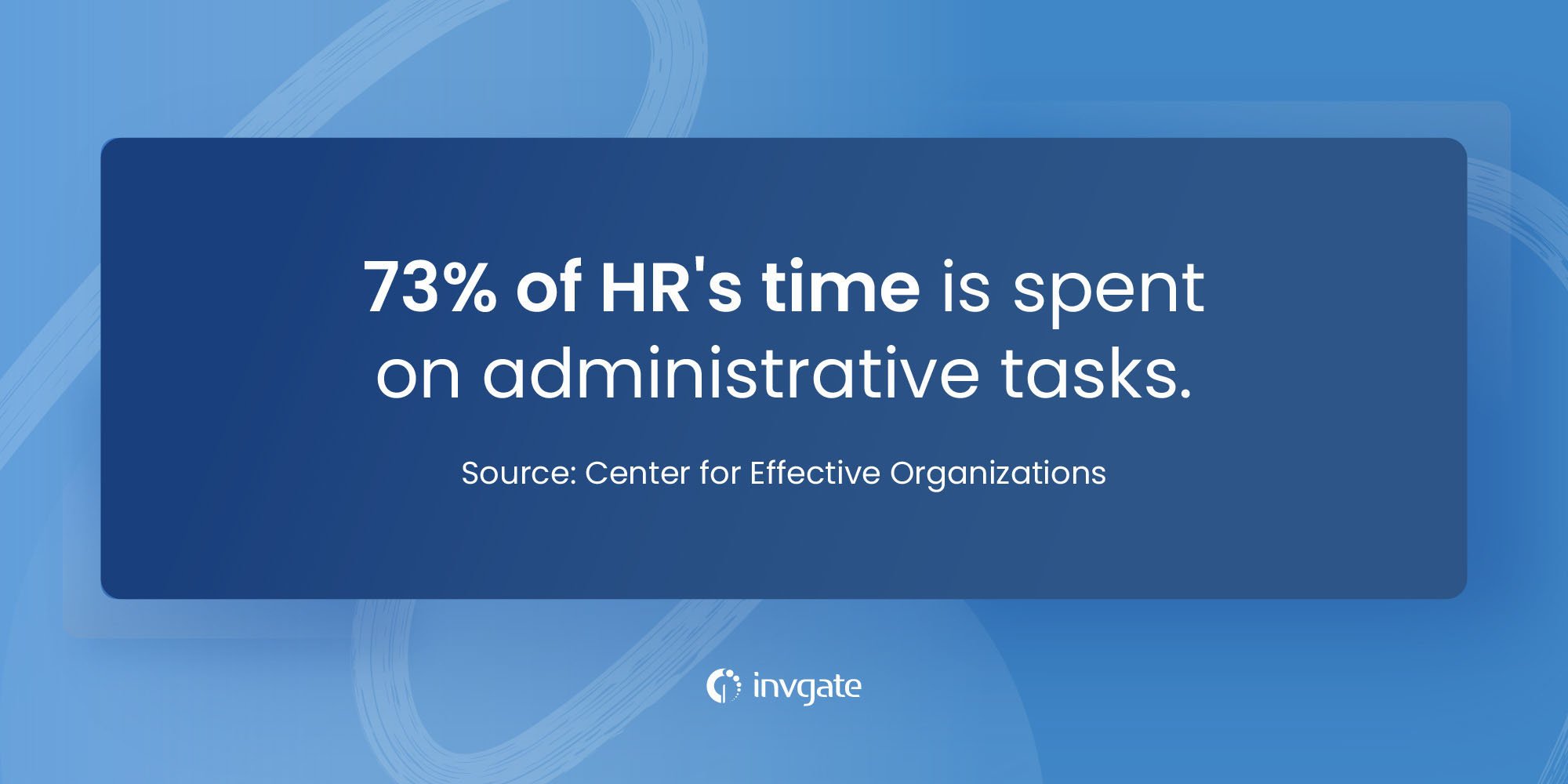 How to automate employee offboarding?
As with any process that involves people, doing it manually can be unnecessarily time-consuming and prone to human error. Thus, automation is a clever way to avoid both.
Research suggests that only 32% of organizations have a partially automated offboarding process, and only 5% have a fully automated employee exit procedure.
By automating employee offboarding, you'll:
Streamline the process.
Ensure that all steps are completed correctly and promptly.
Improve compliance with internal security policies and external regulations.
Protect your company's data and ensure a smooth transition for departing employees.
There's nothing more annoying for the remaining employees than to realize the leaving worker forgot to share a document or the credentials to a platform. Moreover, it can be very costly to discover an employee didn't retrieve company equipment after their departure. But by automating the entire process, all this can be easily solved.
You can expand
to the Human Resources department (and implement an ESM approach) so that the team can create their own HR workflows. This way, they'll be able to automate not only offboarding but also onboarding and several other processes. By doing so, every time an employee leaves the organization (either forever or to move on to another role), the same process will be triggered:
Do all the necessary paperwork (health insurance, severance, etc.)
Shut down users, release software licenses, and retrieve credentials.
Restrict access to offices, if necessary.
Retrieve any equipment the company previously provided.
3 employee offboarding best practices
In order to succeed when implementing offboarding automation, you should consider these best practices.
1. Communicate openly
Being transparent with your employees about the offboarding process, how long it'll take, and what's expected of them will make them more inclined to take part in it and collaborate with everything your company needs to terminate the relationship in the best possible way.
2. Be organized
The more organized you are, the smoother the process will go. Make sure everything is documented and updated accordingly to avoid any confusion or delays when it comes to having documents signed, retrieving equipment, and so on. If you automate the whole thing, you've got this one covered!
3. Make sure employees are taken care of
Ultimately, employee offboarding is about how you treat departing staff and help them transition out of the company. As a business owner, it's your responsibility to make sure they are respected and supported during this process, no matter the circumstances.
Automating employee offboarding process with InvGate Service Desk
You're probably thinking "How on earth am I going to automate an HR process with a service desk?" We're here to tell you not only that it is possible but also very simple.
Thanks to its intuitive UX and flexibility,
can be used in several other areas of the company, apart from IT. So, if your company already uses it, you won't need to convince anyone to buy another tool. Your company already has it!
With InvGate Service Desk, you'll be able to create workflows, automate the offboarding process step-by-step, and:
Automatically notify every person involved in the offboarding that you require action from them.
Oversee the entire process to ensure nothing is missing and it's completed in time.
Repeat the same protocol whenever an employee leaves the company (or the area/role).
Furthermore, if you integrate InvGate Service Desk with
, your HR teams' capacities expand. By doing so, they'll be able to know exactly what hardware assets the employee was given during their stay at your company, and what software licenses were assigned to them. So, you'll know exactly what company equipment you need to retrieve - and which software licenses are available again.
Bottom line
By implementing employee offboarding automation in your organization, you will be able to simplify and streamline the entire process and ensure that all employees are treated with respect, fairness, and professionalism when they leave. This will help your company protect its assets and data while creating a good reputation with current and former employees alike.
Furthermore, you'll be allowing your HR department to put their time to better use, especially since 73% of their time is spent on administrative tasks. In this context, automating employee onboarding is the smartest way to:
Decrease the amount of paperwork.
Ensure that the process is completed and the company retrieves all the devices, information, and credentials that belong to it.
Comply with security regulations.
Protect your intellectual property.
Lastly, by using
and
, you'll have robust software that will allow you to automate several HR processes. Plus, since it's integrated with other areas of the company, you won't need to resort to other platforms to complete the offboarding necessary steps. And let's not forget about the money you can save by having the layoff employee's software and hardware returned!
Check out our
today, and see for yourself how it can digitalize every area of your company!