2023 brings lots of exciting new features to InvGate Service Desk and Insight. We're starting this year with some great product improvements that will make your experience using them even better.
This month, we're bringing you:
A new field email templates
Contracts updates
More QR code labels
New operating systems to install the Agent
And more!
Let's see what this is all about.

InvGate Service Desk
New field in email templates
As we keep offering customization for your templates, we added a new variable for email templates. If you go to Settings >> Emails >> Email templates, now you'll find the "Ticket location" variable, related to the location of the request.


---
InvGate Insight
See the Contracts related to each asset
From now on, when you go to each asset's profile – whether it is a user, hardware, or software – you'll see a tab named "Contracts" that contains all the license agreements related to that asset.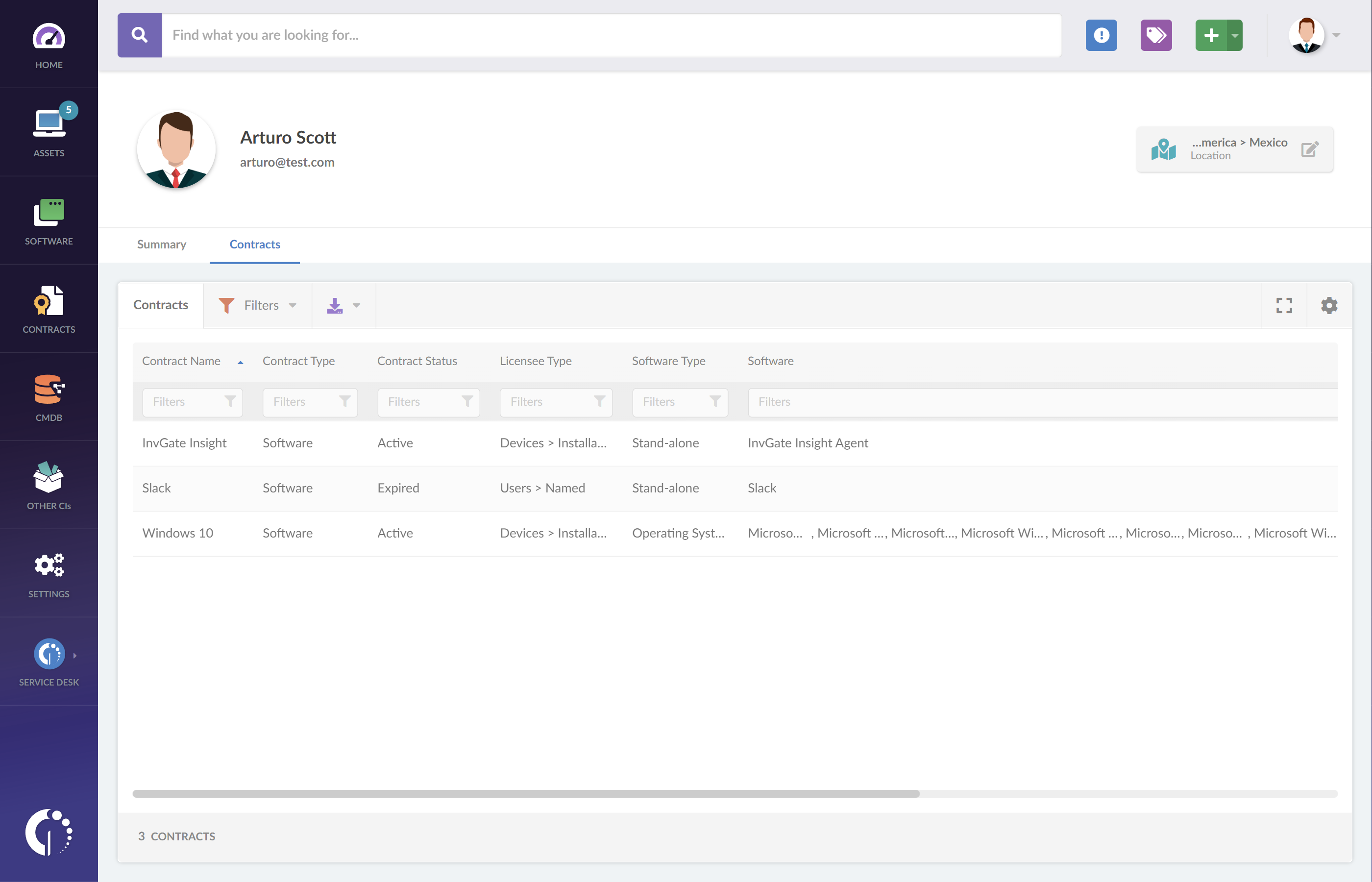 More labels to choose to be displayed along the QR code
A few months ago, we developed the possibility of creating and printing QR codes related to each asset directly from InvGate Insight. With this new update, you can choose to add the asset's ID or inventory ID to the label so you can see it after you stick it to the device.
Use InvGate's Agent on Oracle Linux Server 6 and 7
As a part of the Agent's last update, we included more operative systems to use it. Moving on, it can report data from devices that run on Oracle Linux Server 6 or Oracle Linux Server 7.
Don't forget that our Support Team is ready to tell you more about these updates if you need it!