Though change is not a new concept in IT -- one might say it is intrinsic to the very nature of it -- the rate of change has accelerated dramatically over the last few years. We've recognized that people are everything and that we need to use technology to do more of the heavy lifting. This blog will look at how to automate customer service, streamlining IT support and improving your organization's overall service delivery.
Give customers options
Use technology to build presence and give customers the choice of how they want to communicate with IT. We can work smarter and use automation to make the overall employee experience (EX) better no matter how the customer chooses to contact IT for example:
Phone calls: there'll always be end users who would rather call the service desk and speak to a person because they want that human interaction. We can still streamline that process by using guided IVR routing, voice recognition or keyword lookups making it easier to connect the end user to the correct person. Everyone wins, the process is more efficient, and our business colleague still gets to talk to the service desk.
Email: a simple but good option; link your IT service management (ITSM) tool to your email client so that emailing the service desk automatically logs a ticket and sends an acknowledgement back to the customer.
Self-service and apps: offering self-service options makes your IT department more people centric. You enable colleagues to log tickets at a time of their choosing as well as getting status updates. You can add value by building links to knowledge articles and how to guides.
Text, scripting, and social media: allowing service desk technicians to talk to multiple customers at a time via web chat and pre-defined, templated responses for the most commonly reported issues.

Empower your users by offering self-help
No matter what your organization does, there'll always be issues like password resets, missing credentials, and locked accounts. Automating minor account management tasks by allowing users to reset their passwords or recover their sign in credential means that they don't have to wait for the service desk to be opened to address their issue and the service desk has more capacity to deal with more complex issues.
Add value with an actionable service catalog
Having an IT service catalog in place means that your users are more likely to engage with IT and the service desk as they can see what is supported and where to go for information and help. So many organizations get to this point in their service catalog journey and think "we have a list of services, their support hours and where to go to help and advice - job done". But a service catalog can be so much more.
If you already have a service catalog, introduce automation to make life easier for customers. You could make your service catalog actionable by making it possible to log incidents or service requests by clicking on a service, you could add in links to knowledge articles. You could even drive enterprise service management by offering your service catalog templates to other departments for managing their process driven tasks.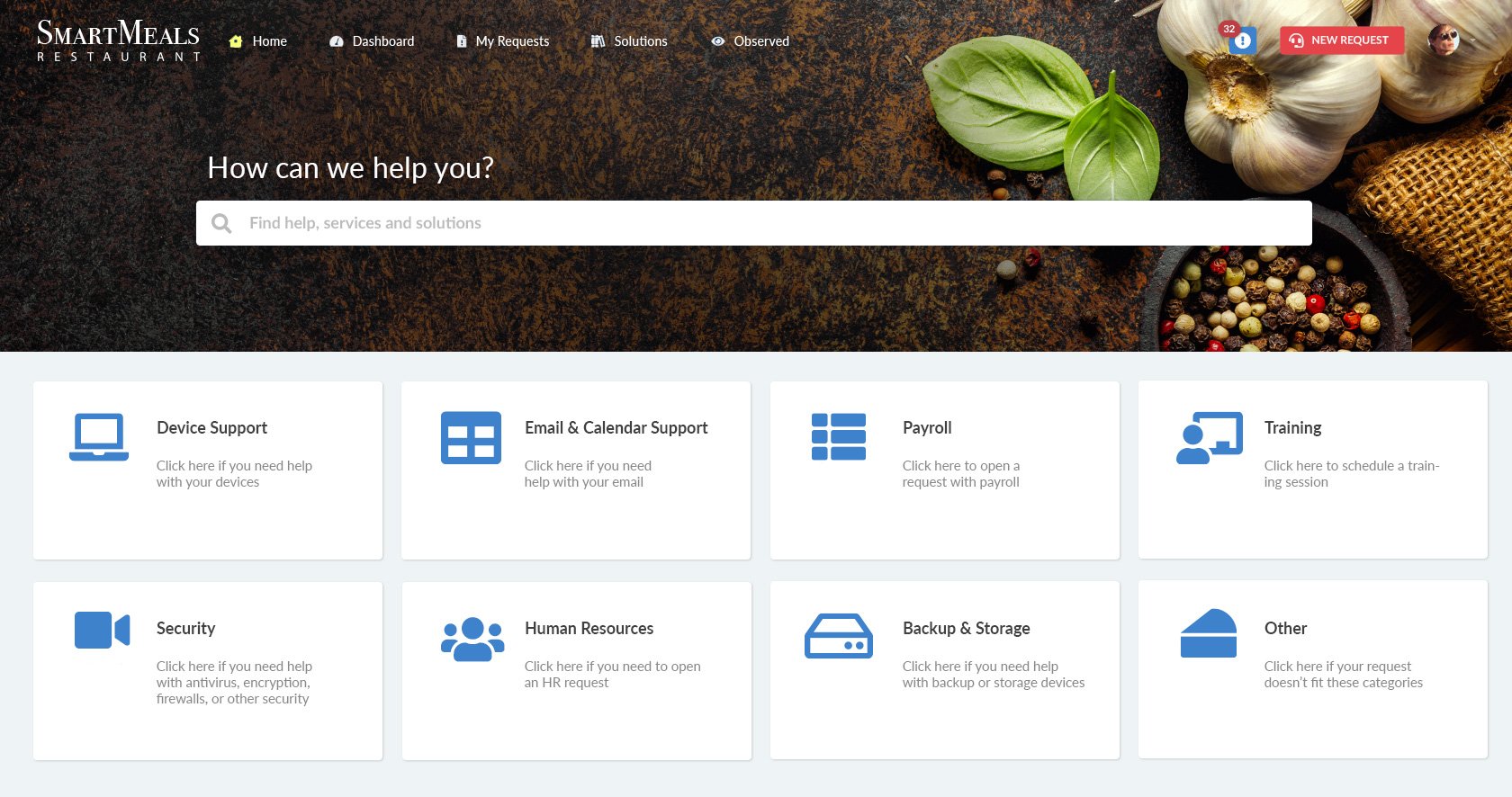 Above is an example of a service catalog built on InvGate Service Desk. Companies use InvGate's acclaimed service desk solution to provide a one-stop shop for both agents and end-users, allowing for the easy and effortless creation of customizable self-service portals that help users find answers for themselves, both for IT solutions and other parts of your organization (human resources, payroll, training, etc).
Use templates and workflows to increase efficiency
In short, if you have the option template everything! By using templates, everything will have a consistent look and feel making your ITSM tool and the practices that it supports, easier to navigate. Another benefit of templates is that you can use them to model responses. For example, you can prepopulate forms for capturing colleague information and build in triggers for implementing workflows from within your ITSM tool, or route the request to the right support agent based on its support level.
You can also use workflows to make practices more repeatable. Make processes leaner by reusing or expanding your existing workflows.
InvGate Service Desk's visual workflow builder makes workflow automation extremely straightforward, granting you a bird's-eye view of your workflow with an intuitive interface that allows you to drag and drop and link workflow elements where needed.
Look for working practices that have common triggers, inputs and outputs and consider if you can use what you already have in place for common ITSM practices like incident management, problem management, or request management.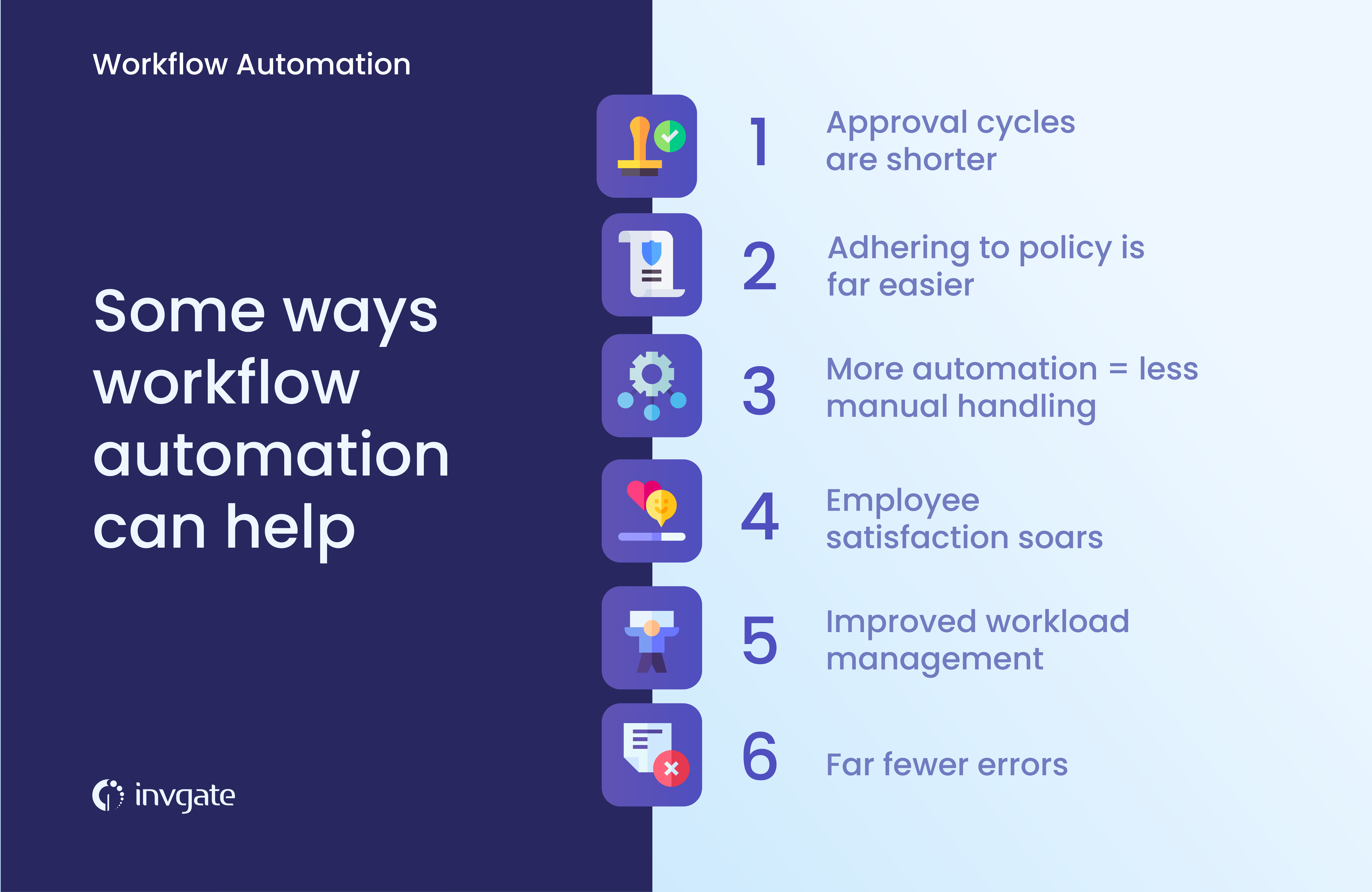 Use dashboards to aid focus
We love a report or dashboard in IT. Walk into any service desk or IT department and chances are, you'll see entire walls devoted to reports and performance metrics. All too often, we get so focused on creating reports and metrics because we can rather than because they add value. This has to stop. Instead, when looking to create reports, use the Lean Sigma approach of the voice of the customer.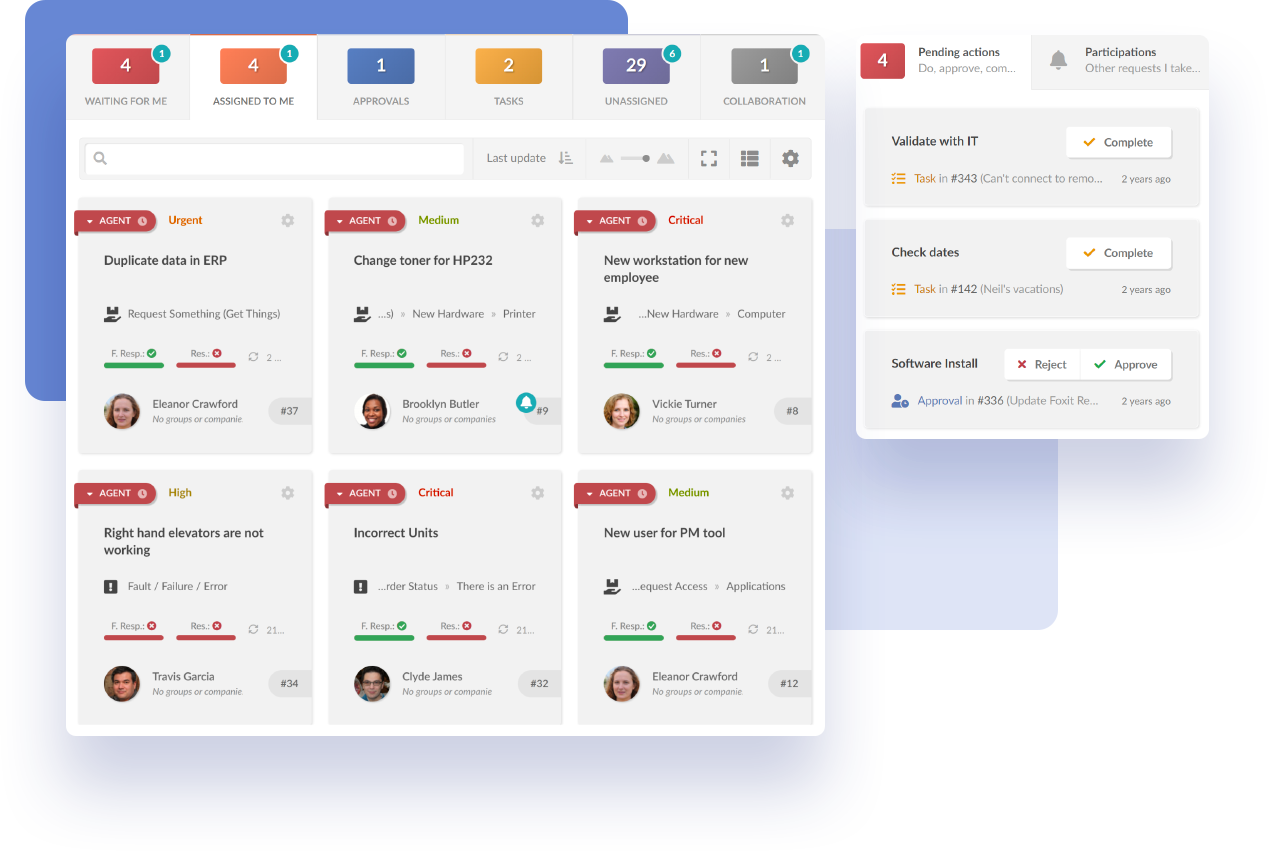 Ask yourself, "what would my end users and customers want to see?" and build your reports around that. Create reports to monitor key metrics such as service availability, system capacity, storage alerts, and network performance so support teams can focus their efforts and that any issues can be quickly identified, acted on and fixed.
Use metering to get the most out of your software usage
Software metering is the analysis of software usage statistics and helps IT departments keep track of licensing. So many incidents and requests are software related and licensing issues can cause widespread disruption. Some potential metering activities that could add values include:
Keeping accurate and up to date information of software license type, allocation, and value
Matching usage to license models so that you don't run the risk of either overspending on software or having too few licenses
Keep track of renewal dates and a better handle on licensing costs
Report on software usage across your organization so you could potentially redeploy software licenses that are not being used
Address pain points by using analytics

Use your service desk tool to identify your most frequently logged tickets and look for ways to solve them. We've already talked about automating password resets, but other common ticket types can include clearing printer queues, or connectivity issues. Look at the frequent flyers and see if any of them can be addressed, mitigated or automated.
InvGate Service Desk allows for the easy customization of dashboards for both end users and agents, providing your IT staff with deeper insights into their operational performance with customizable and real time performance analytics.