ITIL is the world's most widely used IT Service Management (ITSM) standard. We all know it has been adopted by enterprises looking to improve their underlying business processes and organizational structure for decades.
So, it's been around for quite a while and has been very successful in helping organizations improve their IT operations. However, there is some question as to whether ITIL is falling behind in today's fast-paced, DevOps-centric, Agile-centric world. Will it continue to be relevant as we move through this decade?
Our podcast host, Matt Beran, talked to David Cannon about the future of ITIL and its challenges in the 17th episode of Ticket Volume, our tech podcast.
Cannon is the Executive Vice President of nfiniti3. He's an ITIL expert with many years in the industry and a variety of companies and roles. Some of his former positions include Chief Strategist at cybersecurity firms, Consulting Director for Forrester, and Director of an ITSM Practice at BMC.
With all that expertise, he gave valuable insights into our industry's challenges and opportunities regarding ITIL.
"There is focus on more strategic aspects of service management; this growing integration between the development side, the operation side, and the business side, all coming together to focus on value."

David Cannon
Executive Vice President of nfiniti3
Episode 16 of Ticket Volume
But, how do these changes in perspective affect the way we approach ITIL? Let's dive in.
Is the ITIL framework falling behind?
As we briefly mentioned before, according to Cannon, the future of ITIL looks promising, with a focus on more strategic aspects of service management and a growing integration between development, operations, and business. Together, he says, we create value, which is what ITIL is all about. With its strong foundation in place, ITIL is poised to continue evolving and meeting the needs of businesses worldwide.
Yet, Cannon thinks it has caveats.
The future of ITIL lies in its ability to adapt to the ever-changing needs of businesses. As new technologies and approaches emerge, he hopes ITIL will continue to evolve to help organizations keep up with the latest trends. This flexibility is one of the key reasons why ITIL is still so popular today.
While it is true that ITIL can seem like a rigid and prescriptive framework, it is essential to remember that it was never intended to be a one-size-fits-all solution. In fact, its creators always intended it to be flexible and adaptable to different organizational needs.
With that said, there is still a place for ITIL in the modern world of IT management. Here are three ways it can continue to be helpful:
As a best practice guide of best practices for IT operations management.
As a framework for improvement to identify areas of improvement in IT operations.
As a source of inspiration for new approaches to IT management.
And regarding its future, one possibility is that ITIL will continue to evolve and be revised as new changes and challenges arise in IT. Another possibility is that ITIL will become more widely adopted and integrated into other frameworks and standards.
What is actually challenging the future of ITIL? Let's keep digging.
New tools vs. ITIL maturity
The future of ITIL is something that's been debated for quite some time. There are those who believe that the focus should be on adding new tools and those who think that the focus should be on maturing the existing processes.
ITIL is a framework that was created in the eighties. The focus has always been on improving the efficiency and effectiveness of IT operations. Since then, new tools have been added to help with this goal. Some people believe that the key to success lies in maturing the existing processes rather than adding new devices.
We think there are pros and cons to both approaches. On the one hand, adding new tools can help to improve efficiency by automating tasks or providing better visibility into IT operations. On the other hand, maturing the existing processes can help enhance effectiveness by ensuring that the proper methods are in place and followed correctly.
Ultimately, the decision of whether to focus on new tools or on maturing the existing processes will come down to what makes the most sense for your organization.
But, what does need to be improved in ITIL?
Looking to the future, Cannon believes there are a couple of areas where ITIL can continue to improve. One is around value streams and co-creation of value. Too often, organizations focus on individual processes and silos rather than working collaboratively to create value for customers. This is something that ITIL helps with by promoting greater collaboration and understanding of how value is created.
Another area where ITIL should keep improving is the basics. For Cannon, there are still some basic principles that many organizations struggle with, such as configuration management, databases, or service definitions. ITIL can help with these basics by providing guidance and a framework that can make it easier to implement them effectively.
Despite its widespread adoption, ITIL is not without its challenges to continue being the leading framework for ITSM. Here are some areas that need improvement:
ITIL must be better integrated with

DevOps

.
ITIL must embrace digital transformation.
ITIL training and certification need to be updated.
ITIL needs to be better marketed and communicated to a new generation of IT teams.
Regarding improvements, Cannon is not shy about how we also need to bring something to the table:
"It's not a framework in the sense that it tells you everything you should do, it just reflects where the industry is at the time. And I think ITIL 4 has done a great job of reflecting where many of the leading organizations are, who are using digital technology to run their businesses. And I think it's done really well at that. Now, is everybody there? No, not everybody."

David Cannon
Executive Vice President of nfiniti3
Episode 16 of Ticket Volume
He says the reality is that there are many IT organizations out there that are still focused on the age-old issue of how to speak to development teams. Others are more concerned with aligning what happens in their data center with the needs and goals of their business units.
Cannon argues that ITIL4 represents the leading edge of where the industry is going, but there are still many groups that are busy looking at the way that practices were depicted in ITIL version 3 or ITIL version 2.
Are we seeing a replacement for ITIL or a shift in focus from frameworks?
Let's recap. The ITIL framework is a great tool. It's been around for decades and is still widely used by organizations worldwide. But it can be challenging to use in a complex digital environment, where business needs are constantly changing.
It's not surprising, then, that so many options are available regarding ITSM frameworks and methodologies. Some have been developed as direct replacements for ITIL or ITSM 2.0; others are based on similar principles but offer a different approach to implementing them.
As an example of the latter, we've already talked about COBIT and the ISO/IEC 20000 standard, which have unique approaches to ITSM but still share many similarities with what we've come to expect from ITIL and its predecessors.
ITIL and ITSM
As IT organizations become more aligned with business goals, ITIL should be moving away from its traditional focus on IT operations and shifting towards a more holistic view of service management. This shift will help the industry deliver value to their customers. Despite the changes, one thing remains constant: ITIL is still the gold standard for service management.
And for that, Cannon thinks we've lost focus.
Many IT teams have started to feel that they are not part of service management, meaning that if they are a capacity manager, they are part of operations, not ITSM. But Cannon believes his role is an integral cog in service management. In fact, every day, IT employees hold an important role in serving customers and users.
Back when everything was about all-things-ITIL, Cannon considers organizations lost sight of what was essential: providing excellent customer service.
"Service management incorporates a bunch of disciplines that are absolutely essential for an IT environment to function effectively to contribute value to its organization. (...) I, as a service manager, work within an environment where DevOps is becoming a very important driver within my organization. But instead of being embarrassed about saying I'm a service manager, no, there's something really cool about being a service manager."

David Cannon
Executive Vice President of nfiniti3
Episode 16 of Ticket Volume
Based on his assessment, there are some key trends in this framework that might shape the future of ITSM.
ITIL will become more integrated with other business processes
ITIL best practices will become more closely integrated with other business processes, such as customer service, human resources, and finance.
ITIL will adopt new technologies
ITIL will continue to adopt new technologies, such as cloud computing, DevOps, and containerization. These new technologies will help IT organizations to be more agile and responsive to changes in the IT landscape.
ITIL will focus on value delivery
ITIL best practices will increasingly focus on delivering value to the business. IT organizations must adopt a more customer-centric approach to ITSM.
ITIL will become more collaborative
ITIL will become more collaborative, emphasizing cross-functional collaboration between IT and other business units. This will help to ensure that IT services are aligned with business objectives.
ITIL will be more flexible
ITIL will be more flexible to accommodate different organizations' needs. IT organizations will have to tailor ITIL processes to meet their specific needs.
As IT changes, so too must IT service management. ITIL is an essential part of any successful IT operation, and it will continue to evolve to meet the changing needs of the IT landscape.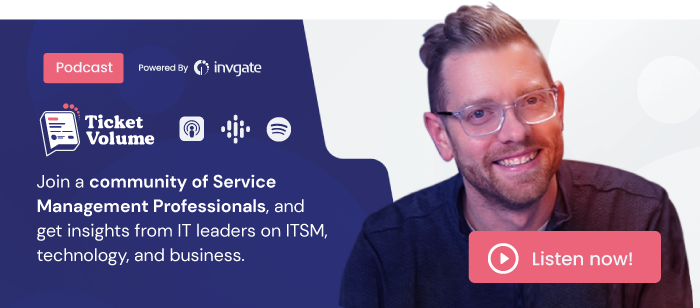 Key takeaways
As the world of IT changes, so does ITIL. The framework is constantly evolving to reflect the latest best practices in the industry. So, what does the future hold for ITIL?
Well, according to Cannon, its future looks bright in the right hands. If it's updated to reflect the latest trends and practices in the IT industry, it will continue to be a valuable resource for organizations that want to improve their IT operations.
However, because it's continuously evolving, there is always debate about the best way to use it. Some organizations focus on getting the basics right, while others prioritize maturity. New tools and approaches are constantly being developed, and it can be difficult to know which ones to adopt.
Here are three possible scenarios:
The basics of ITIL become more widely understood and adopted.
ITIL becomes more mature, with better tools and processes.
New tools and approaches challenge the dominance of ITIL.