ITSM has evolved to meet current challenges by adopting concepts from Agile, DevOps, and Value Stream Mapping (VSM) to become the de facto framework for IT organizations to manage their activities in support of the business.
A Service Management Office (SMO) provides a solution to that challenge by creating a central function with the requisite skills and knowledge to assist individual departments with designing, implementing, and improving IT and business processes. Leveraging an SMO reduces redundancies and drives efficiency.
Many companies often overlook the importance of an SMO. Still, it can be the difference between a company with a well-oiled machine and one that constantly struggles with IT-related issues.
That is precisely what our podcast host Matt Beran discussed in Ticket Volume's 14th episode. There, Melissa Teater (Director of Support and Experience at Jamf and a 25-year veteran of IT infrastructure) shares how she created an SMO to help expand a 20-year organization globally. She aimed to implement ITIL best practices throughout the company in order to provide stability and scalability—and ensure that all projects get off the ground.
This article will highlight her experience as we guide you through all you need to know to create your own SMO initiative.
What is an IT Service Management Office?
The Service Management Office was established initially as a governance body to oversee the service management initiative in an organization.
More specifically, an SMO is a center of excellence within your organization chartered to improve the quality, effectiveness, and efficiency of delivering ITSM services. The SMO supports your service management organization by leveraging industry-standard best practices such as ITIL and modern ITSM tools and applying them to your organization's unique environment.
It focuses on handling all of the necessary tasks to keep the company up and running, such as managing IT assets, providing IT support, and maintaining customer relationships.
So, in essence, the purpose of an SMO in an ITIL framework is to:
Ensure the availability and effectiveness of IT services
Monitor and control service levels
Manage incidents, changes, and problems
Control costs
Roles and responsibilities of an SMO
An organization's Service Management Office is responsible for designing and implementing processes that ensure the delivery of services to customers. This office also provides that such operations comply with the organization's policies and standards.
Pretty much, it's in charge of the design and implementation of the ITSM framework within an organization. Hence, the focus areas of this office include process design, ITSM tool support, process governance, and continual service improvement.
Because of that, the roles in a Service Management Office are varied and depend on the organization's size. However, every SMO has two main functions: IT operations and customer care.
Roles in an SMO
Find a team that has "a wealth of background in ITSM, ITAM, ITOM, all the other "AOMS" that come along with with, building out a really great practice," Teater advised, so they are able to fulfill these roles:
Director
Solutions architect
Process designers
Process owners and managers
Tool specialists
Process analysts
Training and communications
Responsibilities of an SMO
All the members of that power team need to be on the same page and commit to fulfilling these responsibilities:
Process design: designing, implementing, and maintaining IT service management processes.
ITSM tool support

: providing support to all stakeholders in selecting, implementing, and using ITSM tools.

Process governance

: governing processes throughout their lifecycle to ensure they are aligned with strategy, compliant with regulatory requirements, and meet customer expectations.

Continual service improvement

: improving services by looking at customer needs and how they can be met through better design, improved efficiency, or new technology.

An ESM vision

: as organizations move toward

enterprise service management (ESM)

, the SMO can play a critical role in ensuring that a singular enterprise service management vision is developed and implemented.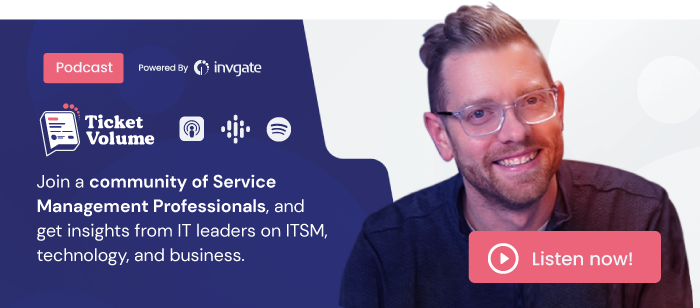 Differences between SMO and a PMO
In reality, an SMO is an extension of a Project Management Office (PMO). It is responsible for maintaining service quality and improving customer experience. This is how they differ from each other:
The PMO is a centralized office responsible for managing the project portfolio. It has a hands-on approach and usually manages projects individually. The SMO is a decentralized office that oversees all organization project management activities. It has a "hands-off" approach and usually manages projects at the program level.
Overall, the PMO is considered to be more strategic in nature, while the SMO is deemed to be more operational in nature.
Should an organization have both PMO and SMO?
In recent years, there has been a growing trend of large companies and organizations merging the PMO with SMO. This means that both functions are housed in one department.
We think it is a move often made for two reasons: (1) it eliminates redundancy, and (2) it allows for better coordination between these two functions.
But, having both an SMO and PMO is important because they serve different purposes:
A project management office is typically responsible for allocating resources to ensure that projects are completed on time, within budget, and meet or exceed expectations. A service management office is typically responsible for managing service delivery to customers by ensuring that the services are delivered as intended and on schedule.
Melissa Teater's experience in creating an SMO
In her years of experience, Teater recognized a real opportunity to implement ITIL best practices across the organization she works for. She considered that a service management office could help with the stability and scalability of their processes and platforms.
For that, she started small and from the basics: analyzing the process considering the perspectives of incident management, knowledge management, service request, and catalog.
"In addition to that, we've identified that change control and enablement is something that is really gonna help us reduce risk," she adds.
Now that she is in her initiative's hiring and training stage, she still has more to accomplish. Hence, she established a two-year roadmap to make it happen and divided her strategy into three phases:
The first phase focuses on IT support, workflow processes, training staff, and choosing which platforms/tools can help.
The second one is about adjusting the

tiered support model

and fixing pain points involving event management, problem management, incident management, and so on.
The third phase brings in

artificial intelligence (AI)

bots,

DevOps tools

, and AI ops tools to provide a better experience.
Teater considers this process to be organic, therefore, necessary.
"Change can sometimes feel scary for folks, but also there's a lot of silos that we normally have to break down. And so that is a very normal thing to occur within any organization."

Melissa Teater
Director of Support and Experience at Jamf
Episode 14 of Ticket Volume
Let's keep digging from phases that can locate you in time and space to detail tasks and considerations to create your SMO.
How to build a service management office
There are two models for an SMO. Choose the approach that best aligns with your organization's size and culture. Depending on your needs, you can either have a centralized or decentralized office.
A centralized SMO will oversee the service desk, incident management, problem management, and change management processes. The centralized SMO model also owns the service catalog, SLAs, and service-level monitoring. ITSM tools: Service Desk, asset management, and event management software.
In a decentralized SMO model, the office may have a much smaller mandate and do little more than set policy and standards, define processes and provide training to service-management practitioners distributed throughout the organization.
Setting up a service management office
Now it is time to implement change management principles in your initiative of creating an SMO. Setting it up can be time-consuming and costly, but it's worth it in the long run.
Implementing an SMO requires a coordinated effort from all stakeholders, from senior leadership and executives to frontline staff. The SMO should be backed by corporate objectives, policies, and procedures. On that note, you should take the following considerations into account:
Senior leaders should help establish the mission and vision of the office, select a person to manage it, and recommend participants and possible team members with experience in ITSM.


Work with leaders from different teams to validate their role and introduce them to the initiative's purpose, goals, and processes.


Make sure everyone is informed about and engaged with the SMO's role's vision, mission, objectives, and practices in managing the service management tool.


Along the way, pay attention to your employees' experience, categorize it if necessary, and look at all the practices that will follow.
On that last note, "let your team know they are part of the decision making process, that they feel like they've been heard and that no one's just off working in a box to just slam something in right. Everybody's involved," Teater says.
In summary, here is your checklist:
Find SMO executive sponsorship.
Create a reporting structure.
Establish roles and responsibilities.
Determine ITSM standards.
Finish defining your ITSM governance.
Key takeaways
There are many steps to setting up a service management office, but the most important is creating a strategic plan. This will help you define your goals, identify key stakeholders, and determine the resources needed to set up the office.
"The best part of this is the opportunity to start layering in Service Management from the ground floor," Teater says.
With that in mind, implementing a service management office is not something that can be done overnight. It is crucial to work with your team on understanding how they can best contribute to the success of this initiative.
We now understand that a strong SMO centralizes shared capabilities, allows you to build and leverage critical skills, and creates the structure for continual service improvement. Together, this will reduce cost and increase satisfaction with the service that IT delivers.
Frequently Asked Questions
What is the role of service management?
The role of service management is to ensure that the customer expectations are met or exceeded. Hence, the SMO's responsibilities include:
Providing customer service
Ensuring customer satisfaction
Managing the quality of services delivered
Ensuring high service levels and standards
How do I set up a service management office?
There are many ways to set up an IT service management office, but all need to have these three key components: governance model, service structure, and roles and responsibilities.
The first step to setting up an SMO is identifying its need and the business objective it will serve. The next step is to hire customer service and support experts who can manage the SMO from its inception to its eventual operation. The last step is to implement the SMO by training employees on how it works, what its policies are, how it should be used, etc.
What is the difference between SMO and PMO?
Project management offices are more focused on executing projects, while service management offices focus more on managing customer service.