With the recent increase of the price of the IPad for education from $309 (9th generation) to $419 (10th generation) and the drop of certain features such as headphone jack for the new version, some districts that historically provided iPads to students are considering moving towards Chromebooks. This article is dedicated to highlighting the best considerations to shop for IPad alternatives for K-12 schools.
The touchscreen dichotomy
Coming from iPads, the first big decision usually IT departments need to make is if they should go for Chromebooks with touch-screen capabilities.
As students are accustomed to using touch for managing their devices, moving to a mouse and keyword might require teachers to instruct children on how to use them, and there is a learning curve involved.
Also, math and art teachers rely a lot on touch screens and stylus for their classes. So, taking them out of the equation might be a push back for them.
On the other hand, if the decision is to replace iPads for Chromebooks, the real need for touchscreen on laptop devices is quite limited, as they are not app driven as in tablets.
The cost of repairing touchscreen Chromebooks
Cracked screens are the number one reason for IT support requests for Chromebooks. Kids aren't typically careful enough, and they stack their laptops on top of each other, or drop their backpacks on the ground with the devices in it.
However, the cost of replacing non-touch screens is considerable lower — in time, skills, and parts. Some districts manage to buy replacement screens from Alibaba in bulk and doing repairs in-house. As parents are billed on the repairs, there is much less pushback on replacing a $50 screen over a $150 one.
In order to decrease the number of Chromebooks sent for repair every week, it is highly suggested to get decent cases for them. Companies like BumpArmor provide discounts to K12.
Charging ports
Another common issue with Chromebooks is broken charging ports. The reasons for this can range from damaged ports and cables, to over-used ones. With this in mind, it is recommended to choose devices that have at least two charging ports, so that if one is broken, the device is still functional while a replacement part is acquired.
For devices with USB-C ports, it is recommended to use USB-C adapters to avoid plugging in directly into the Chromebook for charging since there's a common report of fried motherboards when the port is damaged.
Ideal RAM for Chromebooks
RAM memory can be a deciding factor if the device is intended for K-12 schools. With the age range of students and subjects taught, more RAM would be ideal for demanding applications like video processing or 3D design.
Currently 8GB RAM is becoming the new standard. Although 4GB is more than enough.
Insuring your Chromebooks
If you outsource part of your IT repairs, considering insurance protection can be a life saver. But as anything that comes a at cost, it will depend on whether your school will use it.
Computer manufacturers provide different types of insurance add-ons. There are some services praised by K12 technicians.
For instance, Lenovo offers an Accidental Damage protection supporting customers beyond the normal warranty, providing coverage for accidental damage due to electrical surge, liquid spills, drops or bumps, and LCD damage. It has a reported 2-3 weeks turnaround for bulk orders.
On the other hand, Dell offers Comprehensive Hardware Support. Similar to Accidental Damage Coverage, it has mail-in repair. 1-2 day shipping. Their Dell Tech Direct portal can help you to manage claims and opt-in for their DIY repair program. Also, it includes kickbacks on parts and purchases.
Best iPad alternatives for K12
After analyzing student experience, cost of repair, performance, and manufacturer support, let's dive in on some of the alternatives suggested by K-12 IT specialists.
Dell 3100
The Dell 3100 Chromebook laptop is a device loved by K-12 infrastructure teams. It's an entry level device, powered by an Intel Celeron N4020 chip. The 4GB version it's at $199, almost doubling its price for its $8GB alternative.
It is a sturdy and well built device, perfect for the type of treatment that might get from kids. The replacement of its screen can takes less than 5 minutes, and Dell's post-sale support is well reviewed.
On the downside, there is a high report of motherboard failures.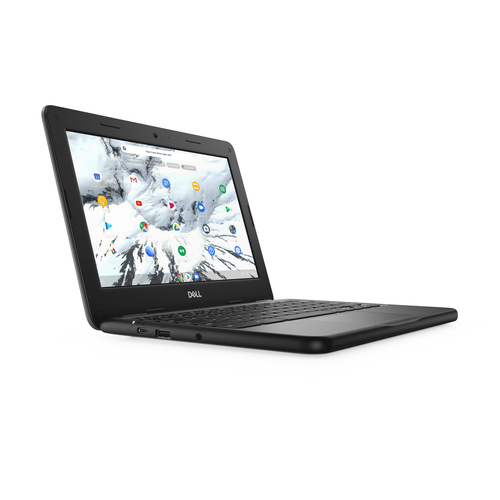 Acer 311
The student-designed Acer device is a favorite among IT technicians. It comes with up to 12 hours of battery — which is perfect for schools since it can be used in the classroom without being plugged into an outlet. This makes it easier for students to take notes, as they are not limited by their charging port.
The C733 comes with Intel processor at a $400 entry cost. K12 tech has recommended Intel over their AMD alternatives, like the cheaper C722.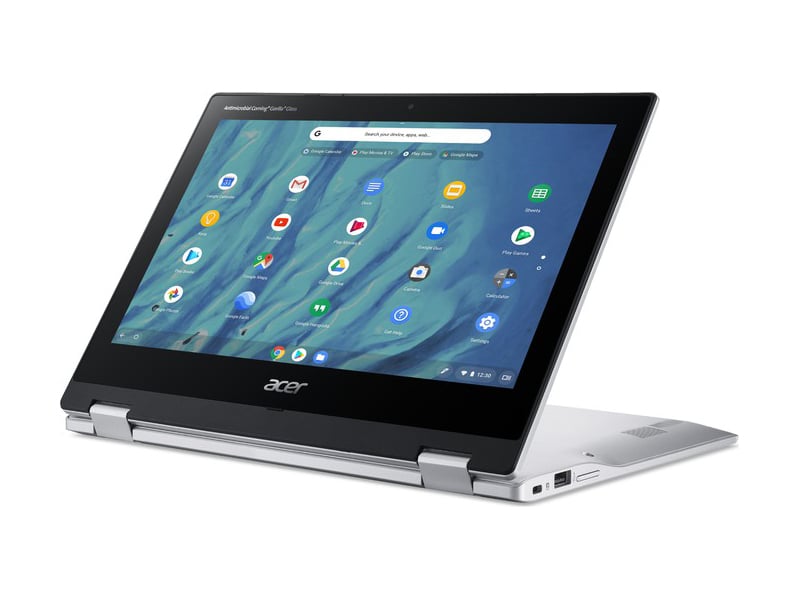 Lenovo Duet
If you don't want to leave the touchscreen and stylus pen out, then you should consider the Lenovo Duet. It's a great alternative for k-12.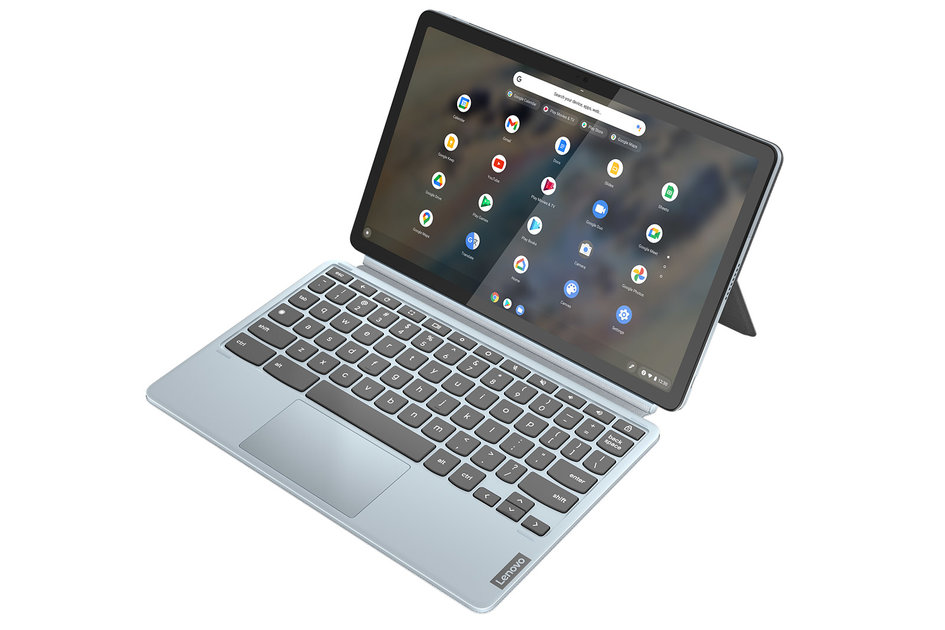 Samsung Chromebook 4
It is regarded as the best among K12 alternatives and it's the one used by most of infrastructure teams. One of its latest versions, the Chromebook 4 comes with Intel Celeron processor and a 13.3" display. It has an average battery life of over 10 hours and it can be found at $289. It has been praised for its rugged build and quick boot.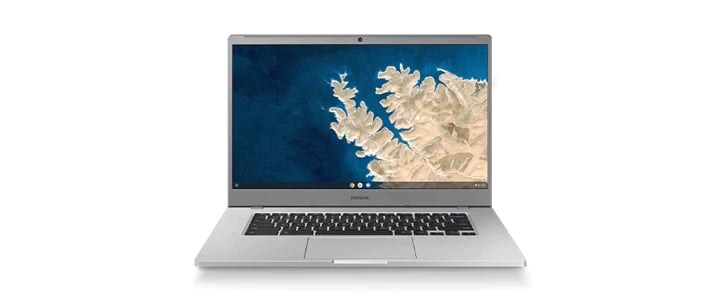 Managing your K-12 Chromebook inventory
If your district is managing hundreds of devices, you need an up-to-date IT asset inventory of your Chromebook estate. With
, you can have total visibility of the Chromebook and other devices inventory, and manage the deployment to students.
Here are some of the things InvGate Insight will allow you to do:
Check-in & check-out: Using bar code or QR code scanners, your staff can conduct large-scale device deployments and assign student devices in no time.
Manage spare devices: Monitor the number of spare Chromebooks available in your district and ensure that students have access to a device at all times.
Monitor Chromebook usage: Have real-time information on the device health, usage, and location.