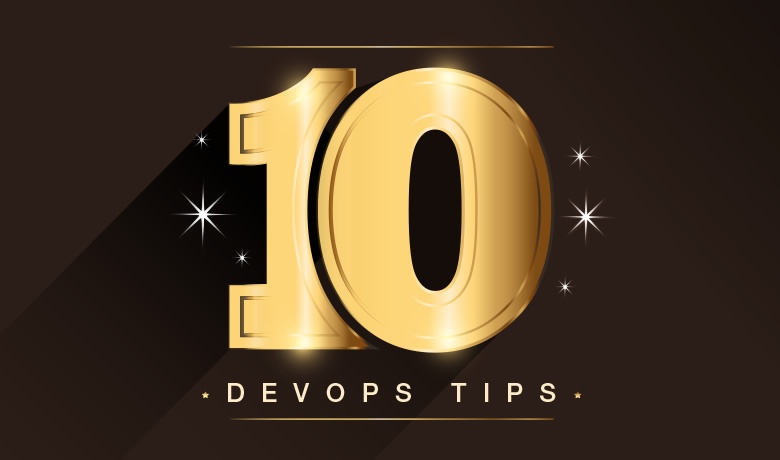 DevOps seems to be taking over the world of IT. But where should your organization start with DevOps? Or, if already dipping its toe into the DevOps waters, what should it do next to increase the chances of delivering against corporate expectations? This blog offers up 10 tips to help you ensure that your organization is considering, and addressing, the things that really matter.
Understand what DevOps is and isn't. For example, that DevOps is about changing the way that work gets done, not just about buying the latest DevOps tools.
Get everyone on the same DevOps page. Given that there are so many different definitions of DevOps, with some of them focused solely on increased automation, there's a need to share what DevOps will mean for your organization across all stakeholders.
Don't do DevOps "by the book." Don't look to apply the DevOps theory, i.e. trying to apply what has be read from a book. Instead look to learn from what has worked for other, similar organizations. So, seek out real DevOps successes that can be used to help guide your own DevOps journey.
Assess your organization's state of DevOps readiness. Take the time to understand where your organization currently is versus where it needs to be. There are services available, for instance DevOps Research and Assessment (DORA) uses the annual State of DevOps Report findings to help organizations to assess where they are with DevOps.
Reorganize for the new way of working. When ready, reorganize teams and people around applications/services rather than traditional functional capabilities – such that a team is responsible for everything related to their particular application/service (based on DevOps good practices).
Seek to automate whenever possible (and justified). Identify repetitive, manual tasks to automate. This will likely be across build, test, and deploy; and will make life easier for all involved, as well as delivering the generic benefits of automation around increased speed, lower costs, and fewer errors. People can then concentrate on the work that your organization really wants and needs them to do.
Start small and learn as you go. Ensure that your organization selects the right application as it starts its DevOps journey. This will probably mean starting with smaller applications. It's also a good opportunity to try out new technology to support your DevOps model.
Understand the new value dynamic. The adoption of DevOps allows organizations to better understand what it takes to build, test, deliver, and run software and where value is created (or destroyed). The use of value stream mapping will help to create an end-to-end picture of how work gets done, value is created, and where there are opportunities to improve the flow and reduce waste.
Baseline and measure success as you go. Your organization will never know how much it has improved (through the adoption of DevOps) if there is nothing to look back on as the as-is state. So, take sufficient measurements such that progress can be viewed from different perspectives. There's emerging good practice on DevOps metrics that can be used both for the baseline and ongoing performance assessment.
Ensure Ops team participation. This isn't the last thing to do, merely just left until last so that it stays fresh in your mind. DevOps hasn't always lived up to the original intention of bringing the "Change the Business" and "Run the Business" sides of the house together. If your organization is just starting out with DevOps then there's no excuse to follow suit, plus there's the ability to learn from the mistakes of others.
So there you have it, our 10 tips for anyone starting out with their DevOps journey. Would you have included any others? Please let us know in the comments.
Looking for a new Service Desk solution? Learn more about InvGate here.