At this point, it's not new that at InvGate, we always keep improving InvGate Service Desk and InvGate Insight to bring you the best experience – and December is not an exception. We have new features and updates that include:
New in-app news
An improved experience in mobile
Duplication of contracts
PinkVERIFY™ ITIL 4® Certification renewal
New operators
And more!
Let's get started.

InvGate Service Desk
Export users' information for auditing purposes
Now, admins will be able to export information about the users for internal or external audits, containing data related to the users' access and usage of their instances. To export it, go to Settings >> Users >> Users, select the profiles to include in the report, and click on "Export." Choose between "Users attributes" or "Users access report," and select the period you need.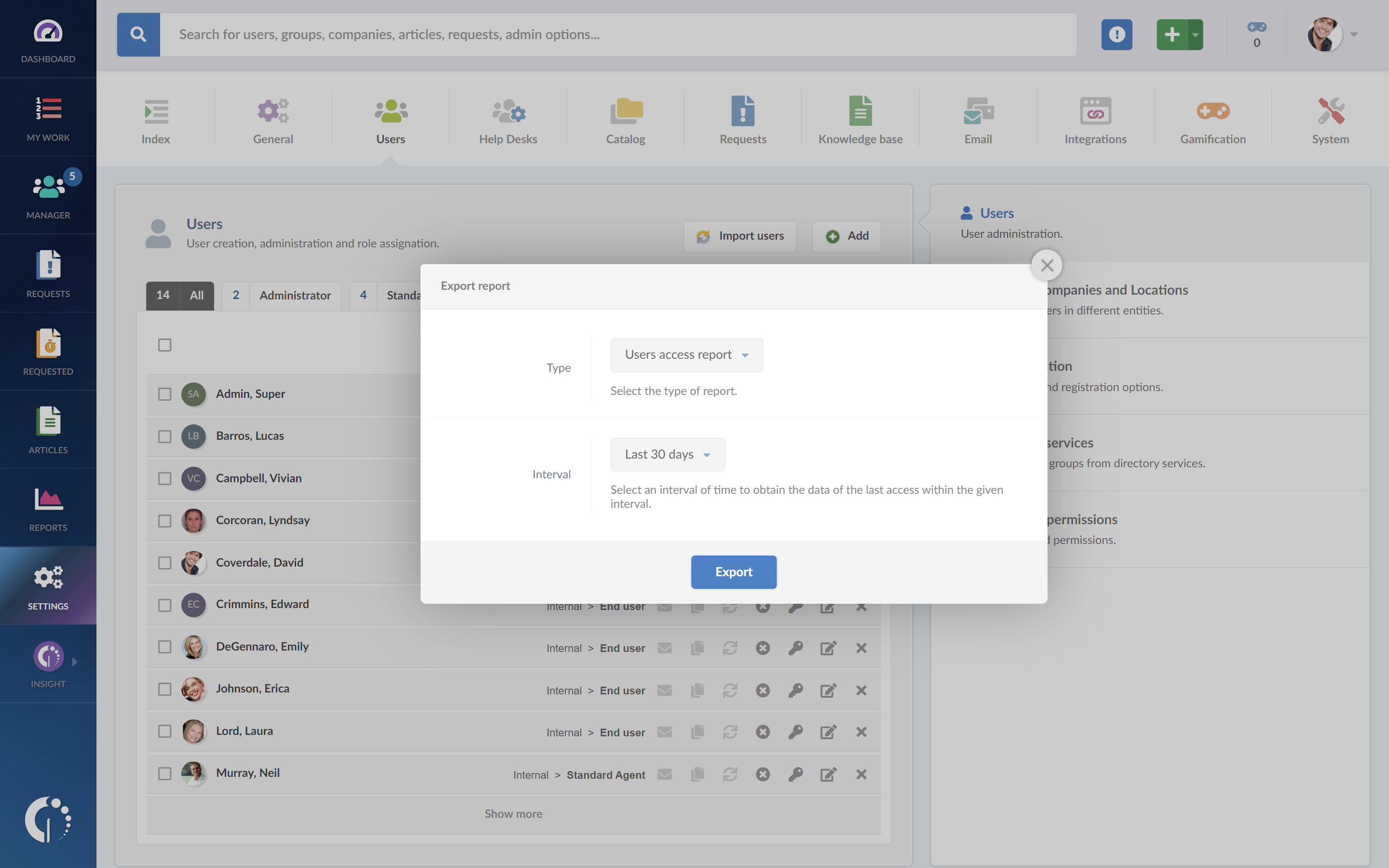 More operators
As we continue to improve the user experience at all levels, we added more operators to conditionals, rules, and filters in order to enhance information management.
We renewed our PinkVERIFY™ ITIL 4® Certification
InvGate Service Desk 7, the latest version of our ITSM solution, has recently renewed its PinkVERIFY™ ITIL 4® assessment and remains one of the only 17 applications in the market to meet 100% of the PinkVERIFY™ ITIL 4 general, core, and integration suitability requirements.
New in-app news
We launched an in-app news feature. In there, you'll be able to find our latest announcements, including product updates, invites to training and webinars, and general product information. To access it, you can click on the "What's New" button on your profile menu.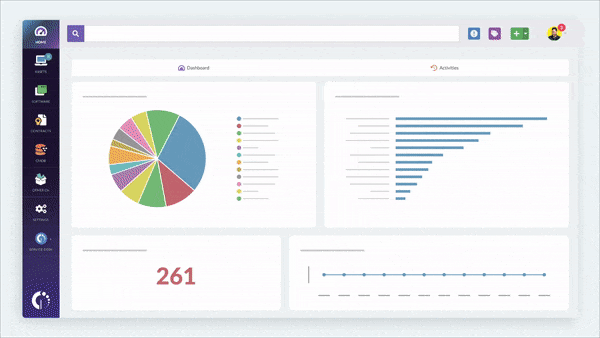 Create requests easier from the mobile version
If you integrated InvGate Service Desk with Insight, this feature will make your job easier. Using InvGate Insight's mobile version, you can create a request related to any asset easier, just by clicking on the "New Request" button in its profile.
Create mandatory custom fields
You can now mark custom fields in an asset type as "Required". This means that whenever you create a new asset or edit an existing one of that type, you will have to fill in this custom field. And if you change your mind later, you can always go back and set it as "Not required".
Improvements related to contracts
With this update, you can duplicate any contract in your instance by clicking the new "Duplicate" option within the settings of the contract's profile. The new contract will be just like the original, but with the fields Name, Date, and ID empty, and you'll be able to edit the fields Type and Software.
We also worked on other updates related to email automation and contracts:
There are new columns with Contracts data in the Software explorer so you can know if you have any paid software without a license.
We added new trigger events and contract related-variables to automate emails.
Remember that you can always contact our Support Team to find out more about these updates.