We come to the close of yet another year, and as every year we take stock of our triumphs and learnings. The rapid pace at which 2023 has unfolded is almost surreal, like it went by too quickly but at the same time left a huge amount of lessons and accomplishments. As I pause to reflect on this transformative year for InvGate, a sense of immense pride and optimistic anticipation for the future washes over.
Indeed, 2023 has been a remarkable year for InvGate. Our community of users, developers, and extraordinary team members has expanded and evolved, contributing to a tapestry of innovation in Service and Asset Management. We've delved into new avenues of knowledge dissemination, taking our mission of ITSM & ITAM enlightenment further.
Let's take a look at the milestones of 2023 and think about what lies ahead in 2024.
InvGate in 2023
In 2023, InvGate reached new heights and broke previous barriers, leaving a trail of milestones in its wake. Each accomplishment was a testament to our vision and the combined effort of our ever-growing team.
First of all, this year InvGate embarked on a pivotal chapter of our growth journey by securing an institutional funding round of USD 35 million, an achievement that symbolized a significant endorsement of the commitment and resilience the team showcased over the years.
Riverwood Capital, a global stalwart in backing up-and-coming technology companies, played a pivotal role in this funding round, leading the charge. Their investment is complemented by Endeavor Catalyst, another key player in this venture.
The choice of Riverwood Capital wasn't mere happenstance. They emerged as the perfect partner, resonating with InvGate's vision and mission. Their specialization in fostering high-growth tech companies since 2008 made them the ideal collaborator for InvGate's ambitious growth trajectory, together with our common long term expectations of sustainability and company health.
But it wasn't just our financial horizons that expanded. We made a strategic move to extend our geographical reach by opening new offices in Mexico. This was a major step, reflecting our commitment to better serve our growing client base in the region. By establishing a stronger local presence, we hope to foster closer relationships, understand nuanced needs, and offer tailored solutions that resonate with businesses operating in the local environment.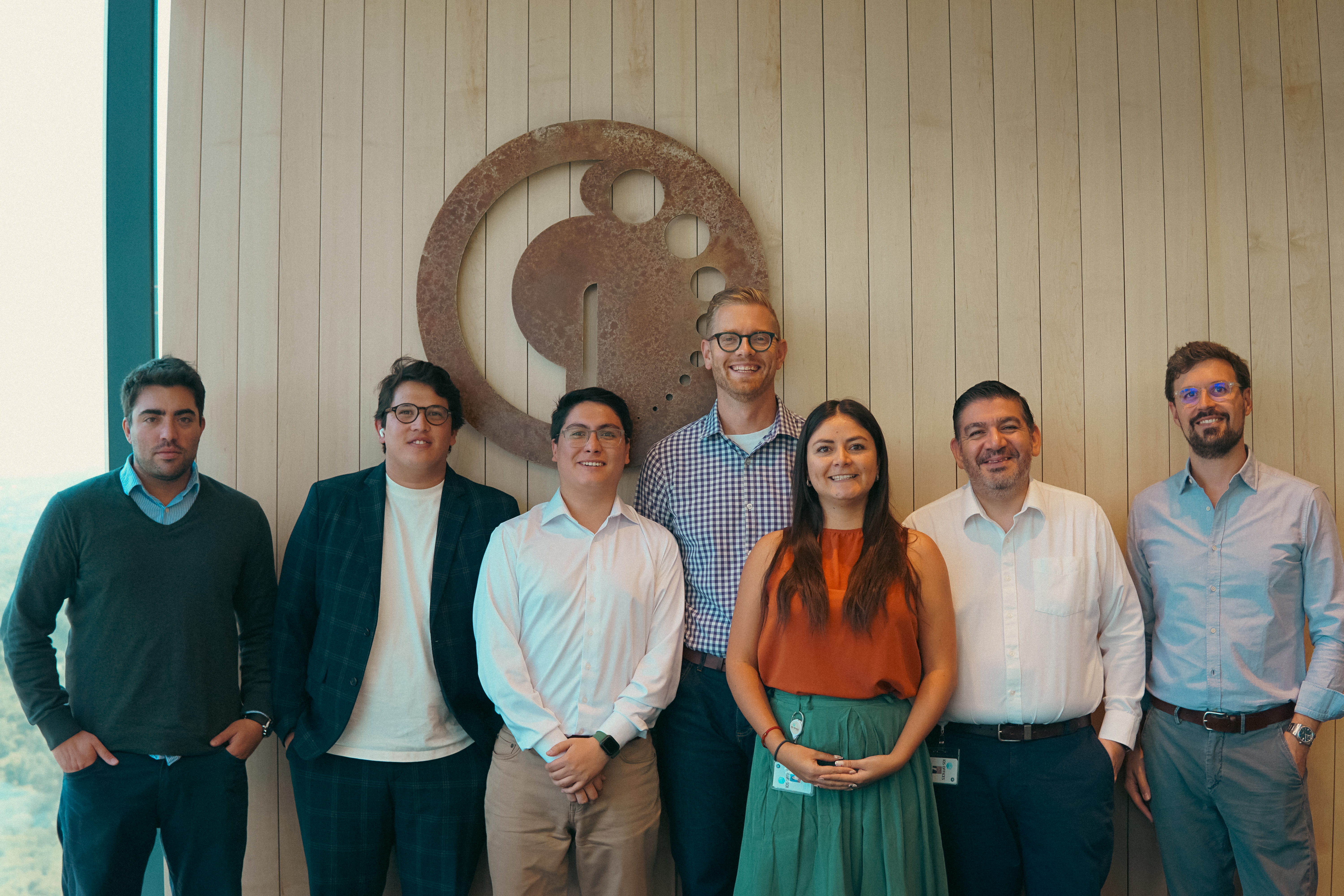 The year also saw us engage in educational initiatives. Recognizing the need for knowledge within the IT community and the accelerating pace of change, we delved into the world of online education with our debut video course on Udemy, titled Introduction to Enterprise Service Management. The course had thousands of students and obtained rave reviews. The two-hour journey aimed to bolster organizational understanding of ESM and, true to our ethos, was made available completely free.
Riding on the course's success, we further solidified our position as thought leaders with the release of a companion book, also titled Introduction to Enterprise Service Management. Available on Amazon, it serves as a comprehensive guide for enthusiasts and professionals alike.
This year, we continued to amp up our digital presence, most notably on the InvGate YouTube channel. With a richer assortment of videos, we strived to create a blend of informative and instructional content, catering to both our product users and the broader IT community.
Our IT podcast, Ticket Volume, amped up its momentum and even ventured into new territories. With monthly live episodes featuring industry luminaries, we created a dynamic platform for discussions, debates, and dialogues, diving deep into the ever-evolving world of IT.
On the product front, 2023 was a year of innovation and integration. InvGate Insight 2.0 was launched, which represented an important upgrade to our Asset Management tool.
And we also led the charge with the integration of AI capabilities into our Service Desk tool. This melding of machine intelligence is a testament to our commitment to keeping our products at the cutting edge, ensuring our clients always have the best tools at their disposal.
In essence, 2023 was a year where our aspirations met achievements, our plans turned into actions, and our goals shaped into realities.
Looking ahead at 2024
As we step into 2024, our ambition is not merely to grow but to grow with purpose and intent. It's paramount for us to emphasize that our expansion is not just reflected in the metrics but in the enduring value and genuine impact we bring to our stakeholders. Staying firmly grounded in our ethos of responsibility and unparalleled excellence, we endeavor to expand thoughtfully, ensuring that every stride we make aligns seamlessly with our core values.
Our guiding principle for the year can be summarized as Accountability and Excellence. Our aspirations for 2024 include solidifying our position as beacons of thought leadership in Service Management and organizational excellence.
We are not just aiming for innovation; we're leading the charge. Every evolution in our product suite will epitomize our unyielding drive for innovation, all while keeping usability at the forefront, ensuring that our tools and services are both groundbreaking and intuitive.
We dream big, but we know what we can achieve. Our vision for 2024 is expansive, stretching beyond the realms of ITSM and ITAM. We envisage a future where our solutions act as catalysts for organizations, touching every facet of their operations. Be it empowering hybrid work dynamics or fortifying the digital workspace, our mission is to craft solutions that are steeped in real-world relevance, ensuring that our endeavors drive tangible, positive change across organizations.
In short
Our journey in 2023 is a testament to the hard work and spirit of the InvGate team. With an ever-growing family of talents, we have crafted a year of accomplishments that speak volumes about our passion and commitment.
We are hopeful and excited for 2024. We envision a future where we further solidify its footprint in the Enterprise IT realm, powered by novel automation and AI-driven capabilities, ensuring it remains at the forefront of addressing the evolving needs and aspirations of the IT community. Every challenge encountered is an opportunity to learn and grow, and every milestone achieved is a stepping stone towards making complexity simpler for our diverse clientele.
The year 2023 was a chapter of strategic growth and innovation for InvGate. As we transition into 2024, we are eager to build upon this momentum.
We can't wait to make it happen.