So you're looking to start a career in IT. Good for you! IT jobs have been a dream for young professionals in recent years thanks to the rapid changes in the technology landscape. High pay, high demand, what's not to like?
However, in order to get started properly in IT, there are a few things that you need to get right. What are the possible career paths for you in IT? What skills do you need to start your career in IT? Can IT skills alone help you secure a job at the help desk?
To help you with these questions, on the 22nd episode of Ticket Volume, we invited Kevin Apolinario – a.k.a Kevtech IT Support – over for a chat with our host Matt Beran. With 37K subscribers on YouTube, Apolinario is also a Senior Desktop Engineer at Confidential and Senior Technical Trainer at a Technical Skills Development Platform.
In the episode, he talked at length about the tips to start a career in IT and his experience in getting his first help desk job. His expertise and experience in the field will definitely help you get a clearer look at how to get started in your future career, so read on!


5 tips on how to start a career in IT
Starting a career in IT can be challenging. The ever-changing landscape of Information Technology requires that employees must be adept, not only at technical skills but also at soft skills and flexibility. But if you play your cards right, you'll open yourself up to hundreds of job opportunities from leading companies in the IT space and beyond.
Let's look at some of the biggest career advice Kevtech shared to get started in the tech industry.
1. Build a good resume
One of the most important tools for a job search is still your resume – something that another Ticket Volume guest, Robert Fedoruk, explained extensively. Many young applicants still make the mistake of listing obligations in place of concrete accomplishments, and they sometimes send the same CV to several vacancies. Having an accomplishment-oriented CV with quantifiable successes that are pertinent to the position you're going for is one of the finest suggestions for getting a new career.
Sell yourself with confidence. Look over the keywords used in the job description and include these in your resume (provided you have that experience). Create a resume specifically for each position; the hiring manager should be able to tell from just a glance at your CV that you possess the qualifications they are seeking.
2. Be the interviewer
When it comes to interviewing, Apolinario suggested that you, too, should become an interviewer. This shows proactivity and confidence, as well as a thorough understanding of the industry and the position. These are the 4 essential questions he suggests asking at your next interview:
"Tell me about yourself and why you joined the company" - This question helps you get a more close-up and personal view of the company and if it suits you.


"Tell me how the company prepared for and reacted to the pandemic" - This question brings up some important practical matters when it comes to the management style and the stability of the organization.


"What is expected of me in 30 days, 60 days, and 90 days?" - This question helps set the expectations straight, from both the company and yourself.


"Tell me about the company in terms of training policies" - Constant training is super important in IT, so you would definitely want to know this to the details, such as how regularly you are required to do training, if it is internal or you can go take a course somewhere else, if the company pays for training and if so, how much, etc. This reflects a great deal on how the company stands on investing back in the people, and it also gives you some more insight into the financial stability of the company.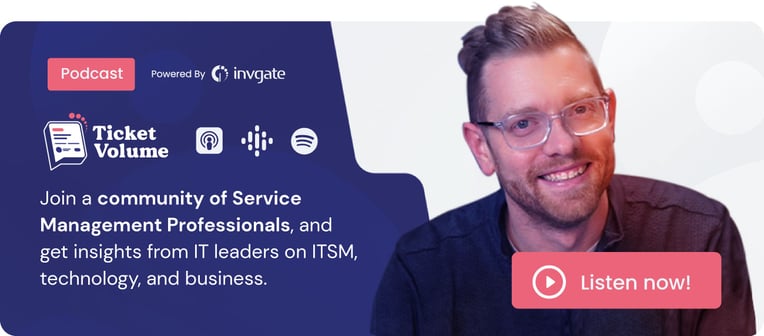 3. Focus on improving practical skills
… and maybe leave the certifications simmering on the back burner. You may think certifications are essential in getting an IT job, but Apolinario pointed out that this really depends on where you are getting that job.
Do thorough research into the company you want to apply to because in every country and region they have different requirements. In Europe, for example, your future employers may value your practical experience over certifications. Some companies might need you to have a certain certification (like CompTIA A+ for a help desk IT support role) but it can be very expensive to get, which brings us to the next point.
4. Take advantage of free resources
There are plenty of free resources that you can make use of to enhance your resume. Instead of getting an expensive certification, try learning the skill for free on different platforms (Kevtech's YouTube is a great example).
If you still haven't had any "real" experience, you can also try doing a personal project or offering to help for free on some ongoing projects. These free resources will help jump-start your career opportunity in IT, with just a bit of effort.
5. Be flexible
Last but not least, get ready to learn a bunch of things coding boot camp didn't tell you, like soft skills and task management. These are all essential abilities for an IT role, so make sure you have this can-do mindset, which will help you a lot in the interview and in the job itself.
Career paths in IT
Your first step when starting your new career in IT is navigating all the possible paths by being aware of what is open to you.
A lot of IT specialists start in generalist positions that cover a variety of skills, such as help desk technicians or IT associates. You can consider narrowing your professional emphasis once you've gotten some experience and have a clearer idea of what you enjoy doing.
Let's take a look at the most common IT career paths.
IT Support
Many IT professionals start their new careers by working in computer support positions, which cover a wide range of computer operations. Along with technical expertise, being a help desk agent requires integrity, effective communication skills, and the capacity to function under pressure. From there, one can pursue a deeper specialization in a sector like cybersecurity or networks, or stay in computer support to advance to the senior or manager level.
Cybersecurity
Cybersecurity experts are responsible for protecting the computer systems and data of a company. This career path has tremendous prospects due to the prevalence of current information systems' vulnerabilities as well as ongoing, deadly cyber attacks. Protecting computer systems, devices, and sensitive data against viruses, unwanted access, damage, and data breaches is a key component of cybersecurity work. A bachelor's degree in cybersecurity, information assurance, computer science, or a closely related field of study is typically required for entry-level IT security positions.
Networks and Systems
Network IT specialists set up and maintain the telecommunications and computer networks that keep information moving. Meanwhile, system specialists are in charge of the computer systems' overall security, optimization, design, dependability, and performance. They could play overlapping duties, especially in smaller businesses. Starting off as an analyst or administrator, you may eventually advance to become an architect, network engineer, or systems engineer.
Software development
These highly sought-after experts design, create, and enhance the applications we use on a daily basis, such as operating systems, social networks, and business and productivity tools, using their expertise in computer science and programming. If you wish to concentrate more on the operations side of things, you may start here and advance to becoming a DevOps engineer. Software developers who want to guarantee that their software operates smoothly and dependably might also opt to become Site Reliability Engineers.
Data
Due to the widespread use of internet-connected devices, businesses now have unparalleled access to information on their clients, services, and other aspects of their operations. Though not traditionally an IT job, data has become a must for any business decisions, and starting to deal with Big Data requires a competent team of Data Engineers and Data Scientists.
Data Scientists examine company data to find useful information, while Data Engineers design and maintain an efficient pipeline so that the information gets streamed smoothly and uninterrupted.

How to get a help desk job
A misconception that has driven so many customers away from IT help desks is that IT people are dry and all they know is tech and logic. It's time to debunk that myth.
There are plenty of social skills that go into being a successful service desk agent. Those include soft skills, task management skills, and flexibility.
Soft skills and people skills
As a service desk agent, you are the face of the company. People come to you for help. That is why, next to your hard technical skills, you need to acquire an array of social and people skills as well.
Your communication and presentation skills must be impeccable to empathize with every ticket that comes your way. Your customers may range from an elderly woman who forgets her password to a CEO who doesn't have a lot of time. In either case, you need to explain everything in an empathetic and efficient manner – which takes practice, no doubt.
Apolinario emphasized this as the secret that helped him with his first-ever job in IT when he hadn't got any previous experience in the field:

"[The hiring manager] asked me, 'Why should I hire you when you have no IT experience?', and I told him straight up, 'I don't have experience right now but I'll have experience once you give me an opportunity to learn in the company. The reason you should hire me is because I have soft skills, and I'm good with people. (...) I could learn all the IT stuff, but you can't teach soft skills'."

Kevin Apolinario
Senior Desktop Engineer at Confidential
Episode 22 of Ticket Volume
Task management
IT help desk is a job that comes with a high level of stress by default. Task management, therefore, is an essential skill you need to get acquainted with before going into this line of work. Make sure to expect mountains of tickets to pile up and still be able to focus. Prioritize what needs to be done first, and focus on one ticket at a time. Or better yet, learn how to automate a few processes to help you with the tasks.
Flexibility to do different things
As an IT help desk agent, many services may be asked of you: from password reset to software integration, from VPN issues to upgrading Windows. There are tons of systems that you need to learn, so you need to be ready to grasp new knowledge all the time and do a range of different things throughout your day.
To sum up
IT is a wide range of different fields and practices, and it's a prosperous career to explore. Getting your first job in IT may not be as difficult as you think it is, just remember to ask the right questions, focus on improving practical skills, make use of free resources and stay curious.
If you're specifically looking for an IT help desk job, make sure to remember that technical skills are not the only requirement in that job description. To Apolinario, soft skills, task management skills, and the capacity to be flexible can be way more important.