Over the past decade, global spending on digital transformation has steadily increased. With the global pandemic and the subsequent shift to remote work and focus on online business, organizations have realized the importance of going digital and presenting a digital interface for both employees and clients. In fact, the total global spending on digital transformation is projected to reach 1.8 trillion US dollars in 2022 and 2.8 trillion USD by 2025.
With these rapid changes, organizations need a robust framework for IT service management to ensure high customer and employee satisfaction. And ITIL, one of the earliest ITSM frameworks, has been found to be an excellent solution. With the update to ITIL 4, the ITSM framework has adapted itself to the challenges and opportunities of the latest technologies to deliver value.
Let's explore what ITIL is, and what the benefits of ITIL 4 are.
What is ITIL?
ITIL (formerly Information Technology Infrastructure Library) is a framework or a set of guidelines for managing the IT for an organization and for delivering high-quality ITSM services. It was first developed in the 1980s by the UK government and has since been adopted by businesses all over the world. It helps organizations design, build, and manage their IT services and create and deliver value to both the organization and its clients.
ITIL has evolved over the years with input from the industry best practices.
While ITIL is designed to help organizations get the most out of their IT, it's important to note that it is not a standard. Only individuals can get ITIL certified and not organizations (although there is software, such as InvGate Service Desk that has been certified to work with the ITIL framework).
An important aspect to note is that the framework is designed not for organizations to strictly adhere to, but rather to pick and choose whatever works for them and disregard the rest.
What are the main benefits of ITIL 4 over ITIL 3?
ITIL 4 is better tailored to the needs of modern ITSM
IT is an ever-evolving field; new technologies become mainstream every year, customer expectations change, strategies change, and IT service management (ITSM) has to evolve accordingly. And ITIL 4 reflects the industry's best practices that have been honed over the years and shaped to better fit the requirements of modern IT service management.
With 4, ITIL is focusing less on how to deliver services and more on creating value. Instead of disparate components or workflows doing their own thing, ITIL 4 focuses on a more holistic approach, making the organization and ITSM more flexible to rapid changes.
Compared to the past, IT is evolving at a much more rapid pace now; the market environments shift in a span of months or less, organizations change their strategies rapidly, and companies are rolling out new products and services much more often. And ITSM has to keep up with these changes (check out our article on why IT needs new management methods).
Another aspect is that with 4 ITIL has become more open in many ways. It's discouraging siloed working and encourages more collaboration and clear communication. In fact, two of the nine guiding principles of ITIL 4 ('Be transparent' and 'Collaborate') emphasize this. This is very much in tune with the needs of modern ITSM; with advances in big data technologies, AI, IoT, and analytics organizations are struggling to get insights from data siloes.
ITIL 4 has a wider scope
Up until ITIL 3, ITIL was designed only for ITSM. But with the widespread popularity of the framework, industries and departments outside IT, such as accounting, HR, and others have adopted it to their workflows (enterprise service management, as opposed to just IT service management). They started segmenting their activities into services that others can request and working accordingly.
ITIL recognized this and designed ITIL 3 to accommodate other industries, hence the name change from IT Infrastructure Library to just ITIL. ITIL 4 continues the trend.
The idea is to reduce the gap between the IT and other departments in the organization and improve collaboration. By using the same framework across the organization, employees are more familiar with the terminology and practices. And it's easier to bring together workflows and promote interdepartmental collaboration when all departments follow similar processes.
ITIL 4 makes the framework and IT more integrated across the organization, making IT easier to access instead of keeping it as a separate store window to get IT services.
Better compatibility with other frameworks
Over the last two decades, several other ITSM frameworks have emerged and gained significant popularity. Frameworks like DevOps, Agile, and Lean have seen widespread adoption in software development and have presented significant competition to ITIL. And instead of trying to develop a completely different framework, ITIL has adapted concepts from these frameworks into ITIL 4.
For example, one of the major changes in ITIL 4, is the shift from focusing on service to value and from the service lifecycle to the service value chain. These concepts are derived from Lean and DevOps, where activities are connected to how they create value for the organization.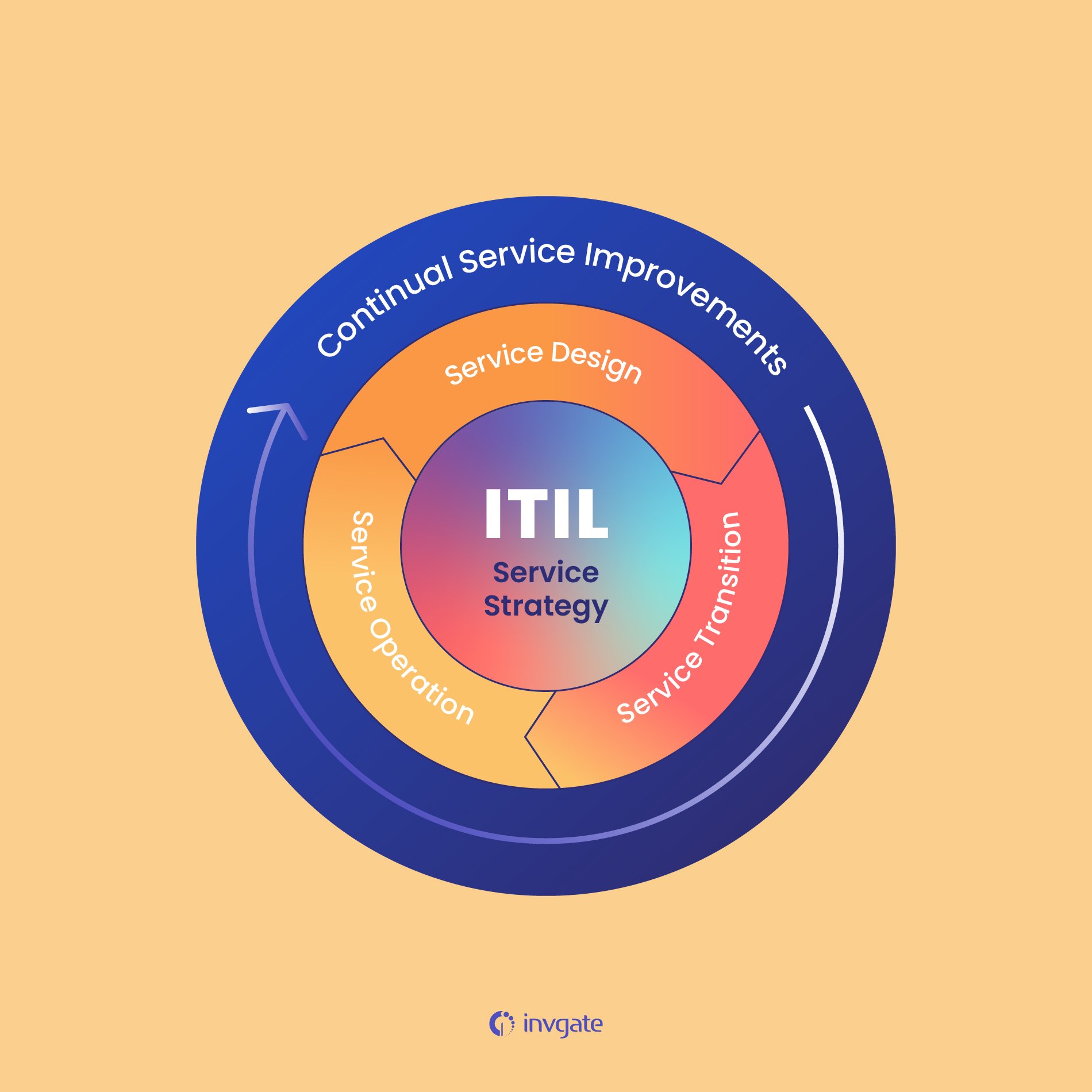 DevOps and Lean concepts have also been used to bring ITIL to the needs of modern software development which focuses on rapid changes and development. This is partly a mindset shift, to deploy fast, fail fast, and fix fast. DevOps have been about deploying quick smaller changes and fixing them if it breaks. This mindset has been somewhat adopted with ITIL 4.
Another major change is how 4 tries to break silos. Siloes have been a major point of criticism for ITIL; that it separates elements, components, and teams and hinders collaboration. DevOps ideas of open collaboration, breaking down siloes, smooth communication has been brought into ITIL with version 4.
Better compatibility with other frameworks mean organizations or personnel can shift and benefit from ITIL without extensive retraining. Even when new team members join, they won't experience a drastic shift even if they were earlier working on DevOps or Agile.
ITIL 4 is more community-driven and more future proof
With ITIL 4, the framework is designed to work for a future of developments in AI and cloud computing. And it was developed with contributions from the ITIL community. When version 4 was announced, Axelos, the current owner of ITIL, also announced a global research program. The program gave practitioners an opportunity to help develop the new version and to keep it relevant for the present and for the future.
And this can be clearly seen in ITIL 4, by bringing in more automation, elements from other frameworks, and a new focus on value.
While ITIL has always relied on automation, it encourages even further automation for ITSM with version 4. With much of the industry shifting to cloud, automation has become a major part of ITSM for managing the cloud infrastructure and ensuring continuity of IT services.
In fact, "Optimize and automate" is one of the seven guiding principles of ITIL 4. And it emphasizes on using human effort only where it produces value; if it can be automated, unnecessary human intervention should be eliminated.
This is good news for organizations who are already following ITIL, and for organizations looking for a digital transformation; the framework is current, relevant, and ready for the future.
The certification process is easier and more flexible
With ITIL 4, the certification process has been vastly simplified. With ITIL 3, there were five levels, beginning with a foundation and going through intermediate, MALC, expert, and master. But from ITIL 4 onwards, this is now foundation, followed by either ITIL Managing Professional or ITIL Strategic Leader. You can stop here, but if you complete all of them, you can go for an ITIL Master designation (read: ITIL benefits to individuals).
The ITIL MP certification is for running ITSM using the ITIL framework while ITIL SL is for applying ITIL across the organization. The idea is that practitioners can learn exactly what they want and not spend more time or resources. And that organizations can adopt ITIL 4 and train their team quickly in the modules that they deem important and without spending too much resources.
While ITIL 3 was discontinued, the credits could still be carried over to ITIL 4, and ITIL 3 practitioners with an expert qualification can do the transition module to be upto speed on ITIL 4.
Focuses more on value creation
As we discussed above, ITIL 4 is centered around value and customers, and less around services, technology, or processes. The service lifecycle was replaced by service value chain as the core part of the framework. The goal of the service value chain is to create value out of demand using different activities.
The latest ITIL version also focuses on value co-creation, where both the customer and the service provider has to work to create value. It expects a more involved contribution from the customer in conveying the services they want and the value they expect from it. And the service provider to offer services that creates the value for the customer.
This shift to focusing on value is also reflected in how ITIL 4 is designed around practices and not processes. Processes were about repeatable steps to get a predictable result, while practices are more goal or value oriented. This meant the processes could be defined around customer needs, combining activities as needed.
More about empowering and facilitating than managing
The shift to practices from processes also meant that instead of going through checklists or carefully designed steps, the organization was more flexible. The exact process mattered less and the goal mattered more. This is clearly reflected in how change management evolved to change enablement in ITIL 4.
With change management, responsibilities were assigned, checklists and processes were created; the change was implemented. With change enablement, an environment conducive to change was created, employees were trained, informed, and encouraged to change. And they are given more autonomy to change.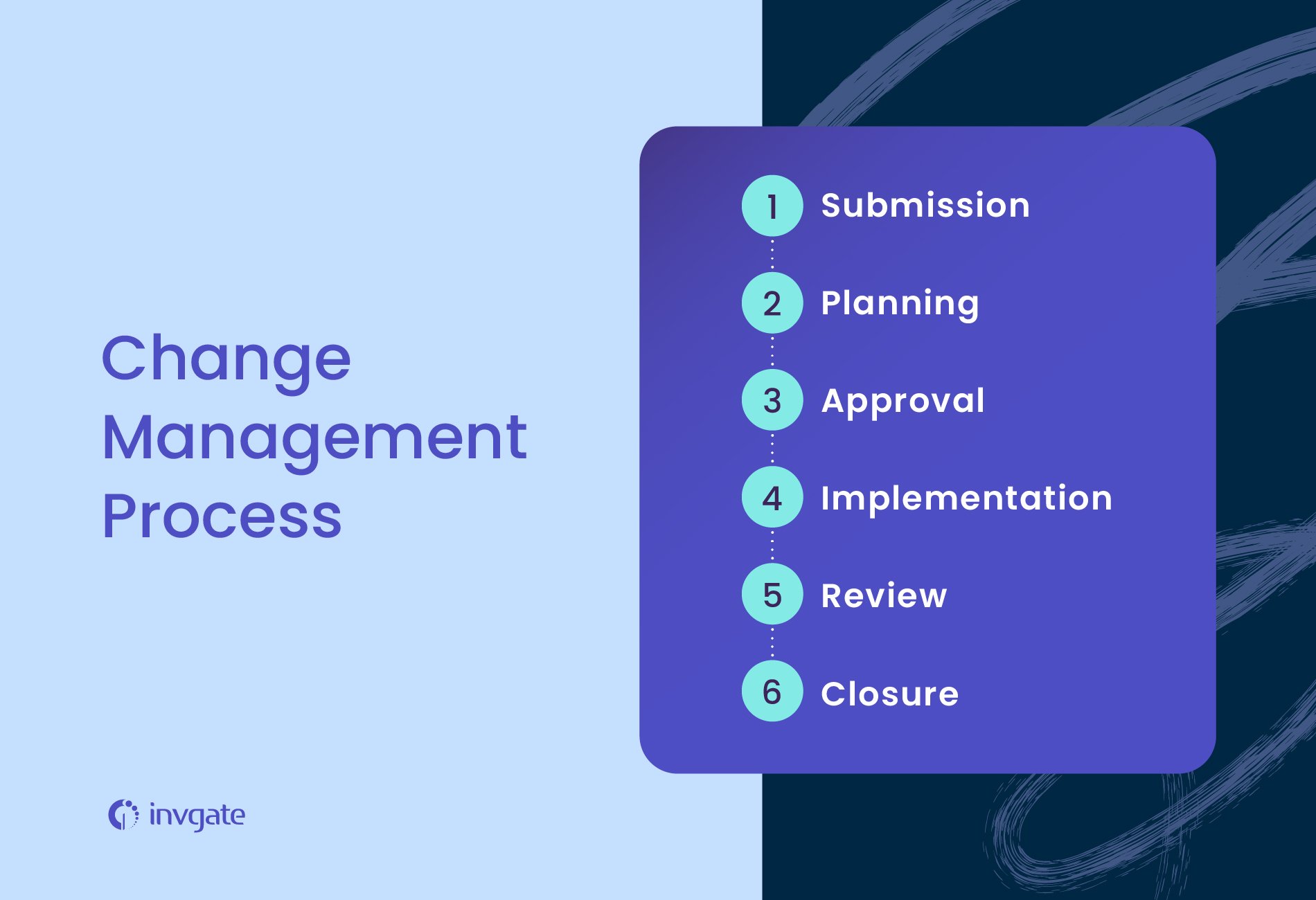 Frequently asked questions
How is ITIL 4 different from the previous version?
ITIL 4 is focused around creating value for the customer; it maps every activity to value for the stakeholders. It's more customer centric and emphasizes value co-creation, where the customer has a more active role in creating value. ITIL 4 attempts to improve the framework for the needs of a modern IT environment, placing emphasis on AI, more automation, and cloud operations and incorporates ideas and principles from other frameworks such as Agile, DevOps, and Lean.
What are the seven guiding principles of ITIL 4?
Focus on value
Start where you are
Progress iteratively with feedback
Collaborate and promote visibility
Think and work holistically
Keep it simple and practical
Optimize and automate