Trained as an IT engineer at UADE, Ariel Gesto was 27 years old when he decided to become an entrepreneur. He had held various consulting and leadership roles in IT operations at firms such as NCR and La Nación. "I had been facing IT Management issues such as computer control and license management daily. These were recurring tasks, and the products that provided solutions to them were extremely expensive and prohibitive for Argentina at that time", shares Gesto in a conversation with Forbes today at the helm of InvGate, a firm with which he expects to close 2021 with a turnover of US$ 10 million and whose clients include Arcos Dorados, NASA, Aerolíneas Argentinas, Falabella, Coppel, and KPMG.
"I came from the IT Management industry and had already faced the difficulties of IT infrastructure management. I understood at one point that it was possible to create a product that could solve many of the fundamental problems of organizations in a more efficient way," recalls Gesto. He adds: "So, with the idea of creating a solution that could tell how many computers were connected to the network, what they were being used for, and who was using them, I spent three years developing the product.
Upon detecting the opportunity to create this product, Gesto dedicated itself exclusively to developing its first version, having invested some US$ 50,000 from savings during that period. ". This is how we took 2009 as the founding year, which is when the company was established as a partnership." In 2011, Gonzalo Sainz-Trápaga joined the company to develop Service Desk, and Liliana Gary focused on professionalizing the company's operations.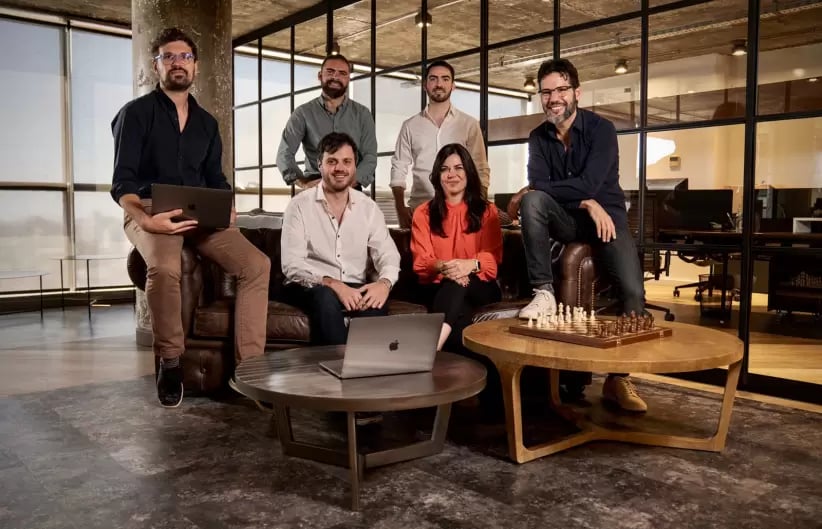 InvGate is a suite of IT Service Management products for enterprises and organizations, which markets products such as InvGate Insight and InvGate Service Desk. Insight is a platform for scanning corporate networks to identify all "IT assets," including servers, routers, workstations, printers, monitors, and installed software. In this way, IT staff can manage a "map" of all hardware, software, and their users across the entire organization, allowing them to have visibility and greater control by, for example, ensuring that all software and its licenses are up to date, and improving security by knowing all the devices that are part of the network.
Meanwhile, Service Desk is in the category called "Enterprise Service Management Software" used within medium and large organizations to centralize service requests from all employees to areas such as IT and Human Resources, allowing through rules, artificial intelligence, and self-management resources to optimize their operational processes.
The beginnings of InvGate, like any venture, involved a lot of hard work, effort, and dedication. "After spending two and a half years developing the solution and having an MVP or a product that could be shown to the public, I spent the next six months calling all the 0800 numbers of companies in the market -without having any sales experience or a commercial profile-, going from telephone operator to telephone operator, looking for someone who wanted to give me a meeting," he recalls.
Perseverance paid off. Finally, he managed to have his first meeting and product demonstration at ALL (now Belgrano Cargas), where his IT director showed interest but warned about the impossibility of trusting a new product from a company managed by only one person. "He began introducing me to other IT leaders who had infrastructure problems similar to his. After 18 months, he already had 70 clients within Argentina."
As the business progressed, the desire to cross borders gained momentum. International expansion began soon after when Gesto received a call from the Mexican Institute of Intellectual Property (IMPI), which was interested in acquiring its solutions. "Since we didn't have the structure to invoice or provide services in Mexico, the organization contacted me with 20 companies that wanted to be InvGate partners. Finally, we chose a company to represent us, and on my first trip, we closed with seven clients in that country".
Today, InvGate has operations, sales, and support teams in Buenos Aires, Chile, Colombia, Mexico, and the United States and partners in more than 50 countries. "We provide cloud-accessible services, which allows us to work at scale in any country; we have customers in more than 60 markets," he says.
Thinking about the company's milestones, Gesto sums up: "InvGate's first demo and clients in 2009 that allowed us to validate the project, the landing in Mexico that gave us the international push, the incorporation of my co-founders Liliana and Gonzalo, which allowed us to professionalize the project; the introduction in 2012 of InvGate as "Endeavor entrepreneurs" by Martín Migoya, CEO of Globant (NYSE: GLOB); the opening of our offices in the United States 2013, and that same year, selling to the US State Department our Asset Management solution for all its embassies around the world."
Gesto says it will close 2021 with 100% growth and plans to maintain this pace year on year. By 2022, it plans to double its staff, expecting to reach a team of 250 people. He shares that the focus is on strengthening the company's presence in the United States, which is "the most competitive market due to the type of clients and competitors."
"What I learned is that while the founding superhero story is attractive, there is no success story without a team to build it. The real takeoff is when there is a team behind it," he adds.
This story was originally published in Forbes Argentina on December 20th, 2022. "He went from having a one-man startup to leading a firm that offers a solution that reached NASA."