InvGate was back at the Pink Conference in Las Vegas, Nevada, for its 26th edition. The event was filled with IT Service Management experts and vendors discussing the latest trends in the field.
Pink Elephant's ITSM conference covered everything ITIL, as well as other frameworks and methodologies such as Lean, Agile, DevOps, Organizational Change Management, Business Relationship Management, and more.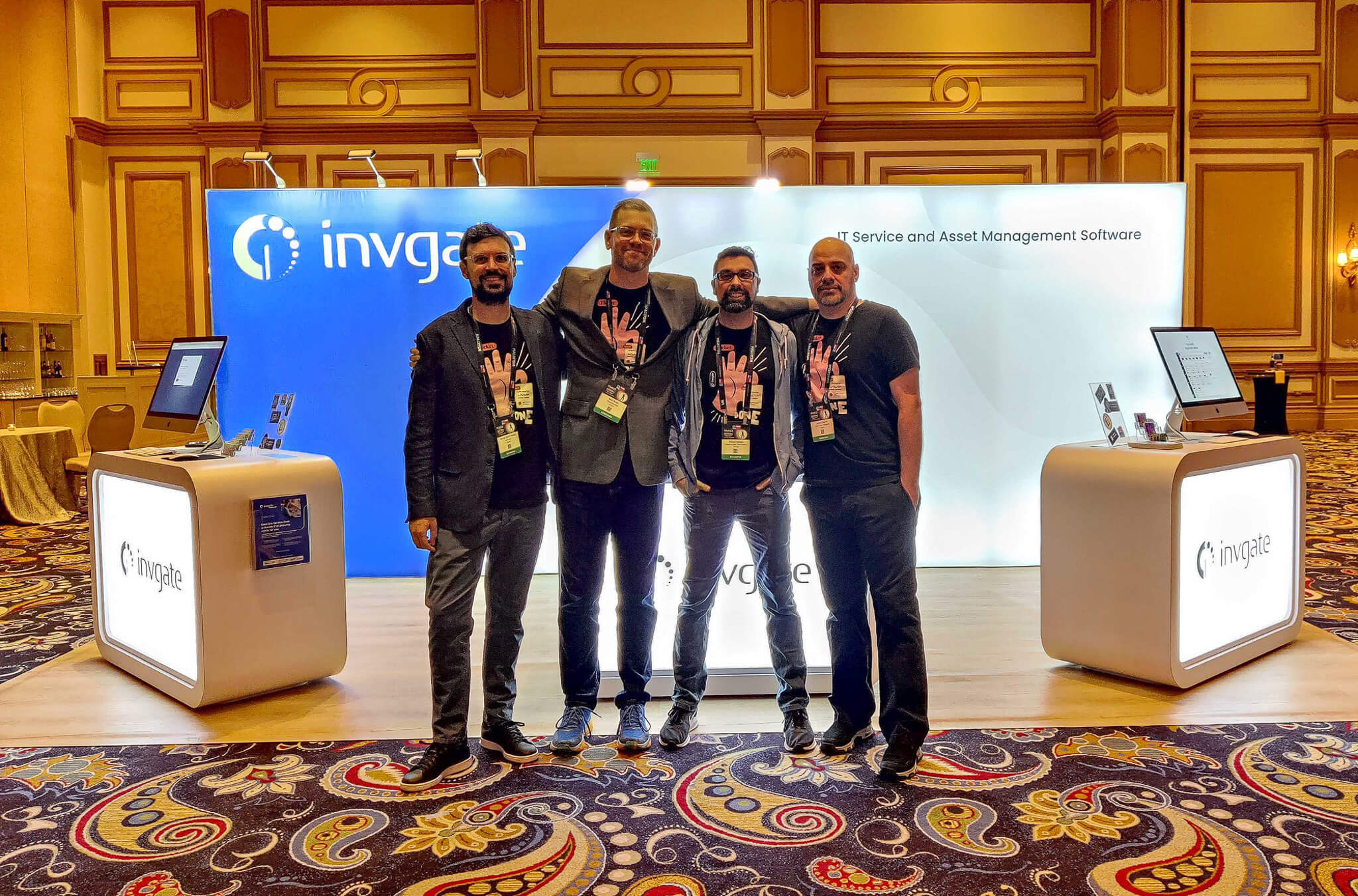 Gonzalo Sainz-Trápaga (Co-funder and Chief Revenue Officer), Matt Beran (Senior Product Specialist), Shiraz Hemani (Director of Sales North America, ITSM and ITAM Implementor), Jason Oriente (Director, Sales Engineering) at Pink23.
This year's topic was "License to Fulfill," in a clear allusion to James Bond and his fight to save the world from bad guys – and, in this case, IT process management bad practices.
In this context, we InvGate not only assisted but also sponsored once again! Our team of experts had a great time at booth 402 discussing the latest innovations in the ITSM field, and showing how our solutions can make organization's daily tasks easier and more efficient.
The event took place in the Bellagio Hotel, and was particularly relevant for C-Levels, IT Directors and VPs, IT Service and Support Managers, IT Infrastructure Managers, DevOps Managers, IT Asset Management Managers, Process/Practice Owners, Senior Support Analysts, and more!