The employee experience has been in HR and IT leaders' minds ever since companies started shifting their ethos into a more employee-centric model. It's no longer a matter of how much an employee can get done, but how they can do it while still feeling like they want to keep doing it. Now that employees are in that strange transition period between home-office and hybrid work, everything about how an optimal employee experience can be achieved has been put into the forefront even more so. Thus, the course of action is clear: learn, adapt, and overcome.
Here are 10 key tips to improve the employee experience in 2022:
Effective cross-functional communication leads to better engagement
Fostering robust and direct communication is absolutely paramount to improving the employee experience throughout an employee's lifecycle in your company. That's where cross-functional communication comes into play.
You want to avoid duplicating efforts; if you're always keeping your teams in the loop about what's cooking in terms of projects and goals, not only will you save time but you'll also make it clear to your employees that they are working towards a tangible objective.
Always ask yourself "would these teams benefit from knowing how their projects are connected?" If the answer is "yes" then cross-functional communication is the way to go when trying to boost employee engagement. A great way to go about this, for IT organizations, is a robust service desk tool.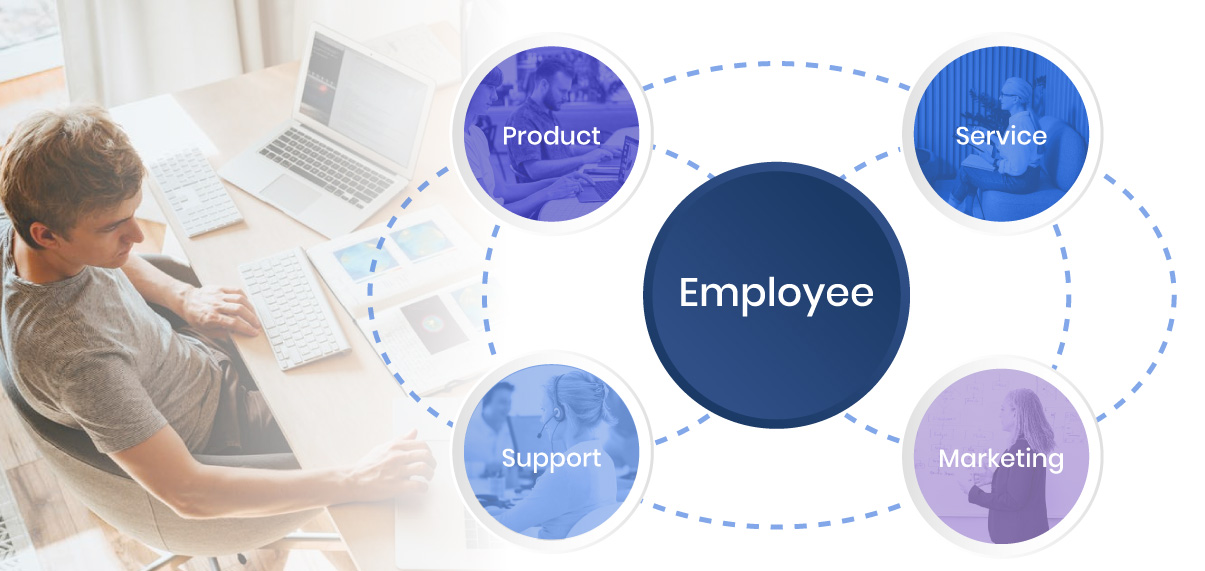 Carry out surveys and performance reviews frequently and intelligently
Long gone are the days of infrequent performance reviews. Constant case-by-case positive feedback has become the new standard. However, what's all that information worth if you are not gearing it towards a more positive employee experience? Well, the key to being smart in how you conduct surveys is having them be tailored to your employee's needs and aspirations.
Smart surveying involves carrying out pulse surveys, onboarding surveys, and even exit surveys which are aimed at letting employees know that their opinion is critical to their own self-realization and short-term achievements as much as your company's success.
The same thing goes for performance reviews. Remember that proper employee feedback and job satisfaction go hand in hand.
Know your employee demographic
According to the US Bureau of Labor Statistics, a whopping 75% of the workforce will be made up of millennials by 2030. This is particularly true in the world of IT.
Be one step ahead. Acknowledging this while in its nascent stage will guarantee that you are prepared for what this demographic is looking for in their employee journey.
A key aspect of millennials as members of a workforce is that they value meaningful work as well as an appreciation for their uniqueness. By providing a fertile ground for development in these areas you will ensure a positive Employee Experience for your current and future workforce.
The onboarding process can make or break the employee experience. As we inch towards 2022, the global pandemic has proven to HR leaders that doubling down on onboarding (especially in their virtual format) is of the utmost importance.
Because planning ahead of your employee's first days of work is important here are a couple of quick tips to be up to date with what is expected of purely digital and/or hybrid working models:
Help your employee get acquainted with your company culture by assigning a mentor to walk them through their first couple of weeks in their new position.
Update your virtual onboarding schedule: rolling a week-long onboarding program into a single-day meeting that focuses on benefits, wellness, and company culture values will be enticing for your employees and efficient for your HR team.
Use regular check-ins and super animated facilitators to keep your workers engaged through the onboarding process.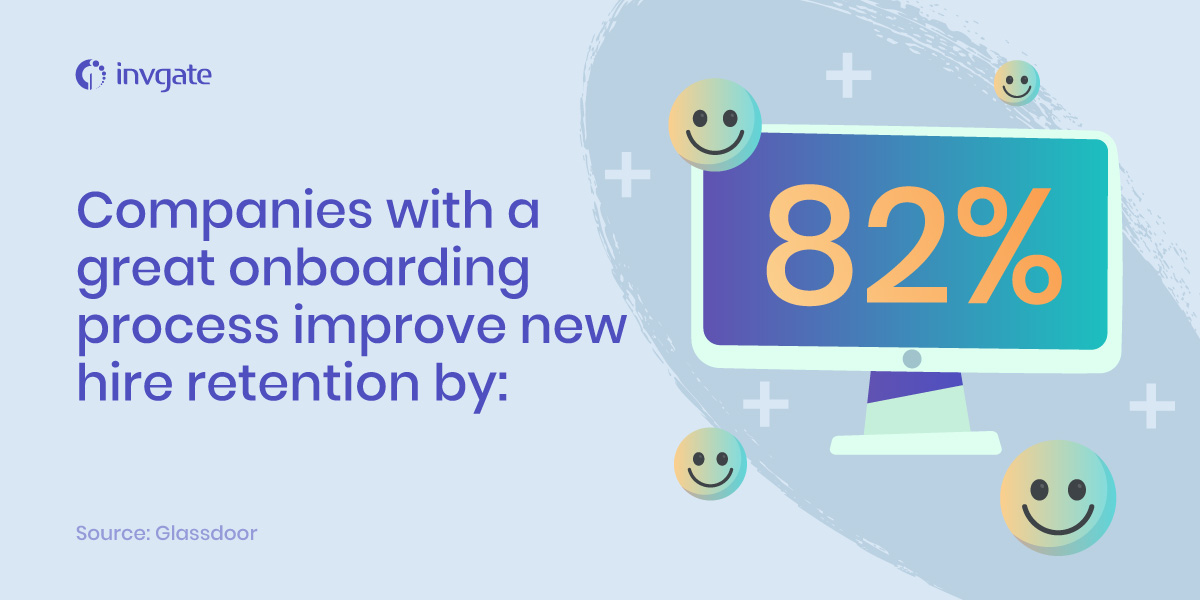 Gear towards a hassle-free application process
In a dynamic market such as IT, job-seekers are constantly jumping between different job portals. There's nothing worse than applying through dozens of portals and being subjected to information overload.
You want to make your potential employees' lives easier! Employee engagement happens even before your employees have been hired. If you go out of your way to make the hiring process diverse, easy to navigate, and employee-centered, you'll surely stick out from the rest.
Learn how to measure your employee experience
Positive employee engagement is the outcome of a good employee experience. But how do you measure employee engagement reliably?
There are a few ways to do that. One of them is answer is the Employee Net Promoter Score (eNPS). Introduced in 2003, eNPS has consistently been a great framework and a trusty metric to evaluate both loyalty and Employee Engagement. Combining both the simplicity of eNPS and constant, laser-focused surveying can allow employers to better gauge how an employee's journey is going at every step of the way.
Prime your physical workplace for post-lockdown re-entry
A large number of employees have been able to go back to their offices. While it's true that remote work remains an option, with many companies opting for hybrid models and ramping up their digital workplace strategies, HR leaders should start preparing for an eventual full-force return to the office.
An good way of boosting employee engagement is revamping office design to encourage connection, collaboration, and freedom in the workplace. Make sure employees can find comfort in your workspace as much as they did during the lockdown. What could be better than feeling at home while at work?
And remember, we are also including the employee experience of IT support. A huge part of your strategy should involve not overwhelming them during this critical stage.
Allow employees to actively participate in shaping your company's culture
Back in the day, this used to be the other way around. Nowadays, as the corporate world shifts towards an employee-centered business model, the creation of a shared vision through culture has become a collaborative effort. You definitely want to keep core values intact.
However, allowing the employee journey to also include active participation in shaping how your values are upheld, greatly improves employee engagement. This is because giving employees this level of agency communicates to them that their role inside of the company is not only valuable but also integral to the company's evolution towards new horizons.
Gather feedback. Listen to your workers. Foster a judgment-free collaborative environment for them to help define their own workplace.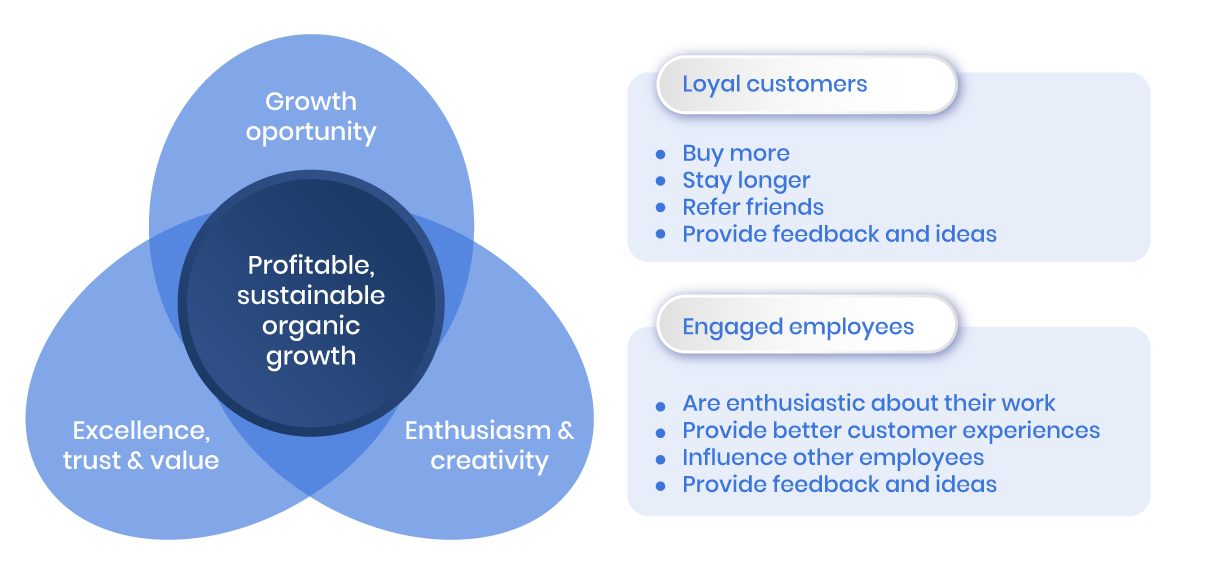 Provide continuous and ever-evolving training
Nothing says "we care about our employee engagement" more than continuous and innovative employee training. Continuous improvement is key.
After a successful onboarding process, the next logical step to foster a positive overall employee experience is to let them know that you want them to hone their skills throughout their employee journey. This means coaching, mentoring, and online courses. All different and effective ways of also nurturing the relationship between employees and employers through education. This is a giant step towards becoming a great Help Desk manager.
Prioritize your employee's mental and physical well-being
There's no sugar-coating it: the pandemic has jeopardized many people's mental and physical well-being. A healthy employee is an engaged employee.
Whether you are embracing hybrid models or full remote work, doing quick and regular check-ups on your overall employee morale —and mental health wellness— is key to ensuring that their employee engagement is always the best it can be. Embrace open communication so that it always feels like sharing and never like prying.
The Bottom Line
2022 is sure to bring a handful of new challenges in terms of improving the employee experience. As HR leaders and IT managers, veering towards a model that puts employees in a position of worth in such trying times might be difficult but not impossible.
Remember that only by cultivating trust and communication with your employees, can you achieve success in this ever-growing market. As the old saying goes: "take care of your employees and they will take care of the customers."