For us, the IT service catalog is something that places the IT department at the center of the business. Done well, it can promote IT, and its services, and help the business work more efficiently. All too often though, service catalogs don't get the recognition that they deserve and are consequently left to live alone and unloved, potentially as simply a spreadsheet of available services.
A service catalog can, and should, be so much more than a sad spreadsheet nursing a broken heart. This blog will help you and your organization to understand if your service catalog has purpose and, if not, how to fix it.
How to check whether your service catalog has purpose
Here are some of the questions to ask if you're worried about whether your service catalog is everything that it should be:
Do people know about it?
Is it the go-to destination for end users seeking information about available services?
Is it helpful and does it add value? If you don't know then find out using surveys and feedback mechanisms.
Is it up to date?
Is the content accurate and regularly reviewed for errors? Broken links can be a common issue here.
Of course, you can ask other questions too. The important thing is to take the time to review your service catalog to ensure that it's fit for purpose (which might include the need to ensure that there's an agreed purpose for it).
If people don't know about your service catalog and how it will help them, then tell them! Attend department meetings and show them how they can use it. Add a link to it from the homepage of your intranet. Link it to the IT service desk portal. Ask senior managers to mention it at team meetings with their direct reports. Shout about it from the rooftops! OK maybe not that last one, but hopefully you get the idea. The effective "marketing" of your service catalog is key to its success.
If people know about your service catalog and have chosen not to engage with it, then ask them why. Is it difficult to navigate? Is some of the information outdated? Get a handle on what's not working such that you can make it more user-friendly. The more people that use the catalog, the more traction it will get, and it will become the go-to location for getting help and information.
Evaluate your progress and improve after time
Once you've ensured that your service catalog is meeting your initial requirements and is up to date, look at the functionality again to see if there are any opportunities for improvement. Things to consider here might include:
Linking service level agreement (SLA) information to services such that end users can see promised service targets and the current achievement levels. For example, the availability and incident response times for a service.
Demand management capabilities – by being able to provide real-time allocation and monitoring of service consumption.
Dashboards that help IT to analyze usage trends and metrics across services. Plus, the people and teams that use them most.
Reporting capabilities to present service performance to various stakeholders in their preferred manner.
Once you're comfortable that your service catalog is in a good place, check in with the business to ensure that it represents their view – that everyone agrees with the services listed and (most importantly) everyone understands what they are.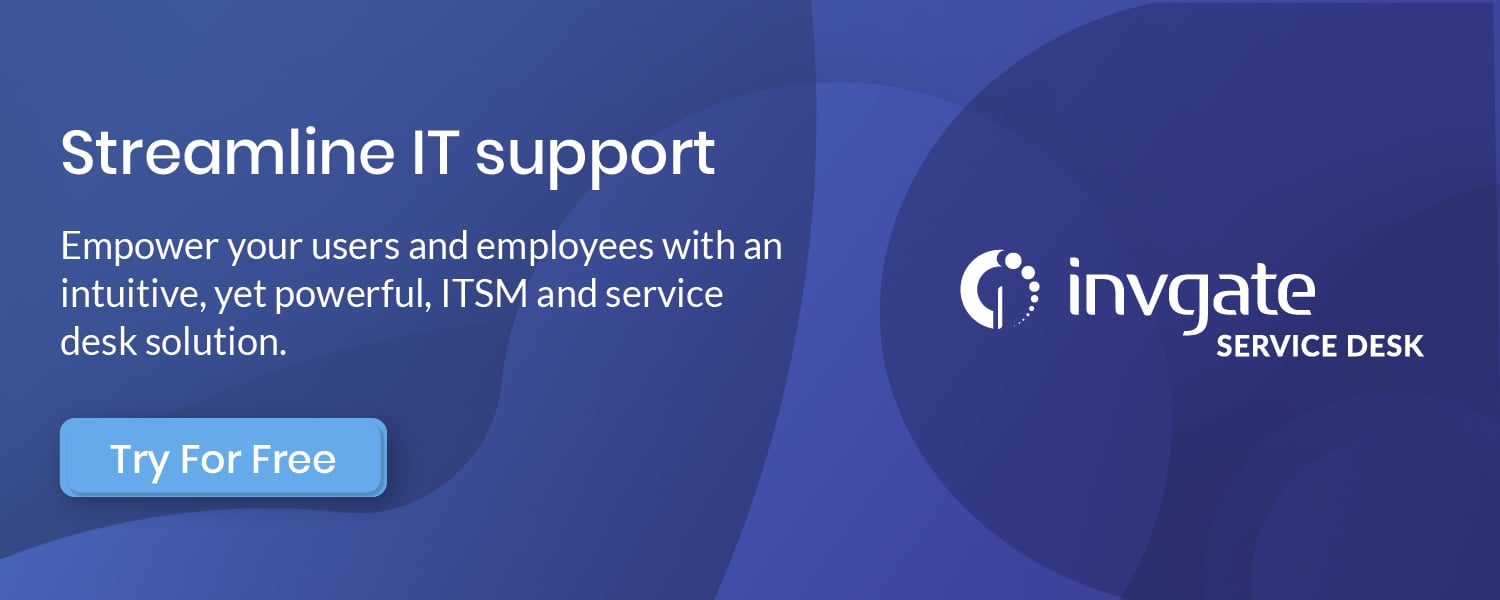 Make your service catalog actionable
If you make your service catalog actionable, then you'll increase end-user engagement. Some things to consider here are:
Having an IT self-service portal that's easy for end users to engage with and to request services from the service catalog. For example, new hardware, software, or access requests.
Being able to raise incidents against product or service types via the service catalog.
Being able to search for knowledge articles that relate to services.
Understanding/communicating who owns a service.
Being able to find out service availability hours and service levels.
Extending the service catalog to other departments for the management of their process-driven tasks.
Another thing to consider here is planning for the future. Your service catalog is a living, breathing system and will change over time in line with business demands and technology advancements. So, ensure that there's a process in place for amending existing services, adding new services, and removing retired services. The moment that your service catalog becomes out of date is the moment that it loses credibility with the business and they'll stop engaging with it.
How to keep going
As with all things, a service catalog isn't a once and done deal. Yes, you've done the hard work, updated it, improved it, and built-in review cycles – but the world doesn't stand still. And it shouldn't either.
One way to keep the service catalog relevant is to align it more closely to your IT department's continual improvement practice (as per ITIL 4). If you're unaware of ITIL, continual improvement – previously called continual service improvement (CSI) – is the practice that aligns the organization's practices and services with changing business needs through the ongoing identification and improvement of all elements involved with the effective management of service. In other words, continual improvement is the practice that focuses on making things better over time.
A service catalog can support the continual improvement practice by promoting key improvement activities at a service level as well as being able to showcase the results. Some examples here are:
Monitoring IT responsiveness against service and call type
Improving the accuracy of existing reporting, because there's now a definitive list of agreed services
Empowering end users by giving them options such that they can choose the product or service most appropriate to them, improving the employee/customer experience.
So, that's our advice on knowing whether your service catalog has purpose and then improving it further.
Want to learn more? Read our Essential guide to creating an IT Service Catalog.