IT service management (ITSM) has been a game changer for IT and service desks across the world. Done well, ITSM can improve IT service delivery, make working practices more efficient and increase customer satisfaction. But why limit these benefits to IT? Many of the ITSM practices that make things better in a service desk environment can also be applied outside of IT to benefit the rest of the business.
Enter Enterprise Service Management or ESM; extending ITSM to apply a service-oriented business model to support the organization and its ways of working. This blog will explore how to get started with ESM.
Look for pain points and improvement opportunities
When starting any new project or initiative, it's always easier to get buy-in from other stakeholders when you can demonstrate results quickly. ESM isn't a silver bullet, but if you find something that can be turned around quickly or can be made less painful with some quick, targeted automation, then that has the potential for buy-in and successful adoption. Things to look for could include departments that
Provide services
Act as a gatekeeper for processes
Receive high volumes of requests
Provide reports.
Within these areas, look for teams that are reliant on paper, e-mail or spreadsheet-based processes, then talk to them and offer to help. If processes are clunky and manual, teams will get over run during busy periods, things will get missed during hand overs, and outputs and reports will contain errors or duplication. Work with each team to understand their processes and then look for ways to automate them. You use your ITSM tool to create workflows for incidents, changes and service requests; you're going to do the same thing here, but for business processes.
Build effective workflows
When creating workflows for business processes look at them from a service rather than a technical perspective. Working in IT, it's very tempting to swoop in and automate everything, but before we automate, we need to make sure that the workflow will, um, work. Otherwise, all we're doing is making it more efficient to fail. Some questions to ask yourself include:
Does the process have a defined owner and are all the roles and responsibilities documented?
Is this process clear and does it have clearly defined triggers, inputs, and outputs?
When was the process last reviewed? Should any process improvements be made before it is shared and replicated across the business?
How effective is the process? If it has been audited recently were there any observations or findings?
Are there any departments that have any specific requirements for example any regulatory, health and safety, or risk obligations?
Are there any controls or safeguards that need to be in place for example escalation thresholds or financial limits?
ITSM tools for the win!
Make your ITSM tool do some of the heavy lifting. Things to consider when applying ESM include:
Using templates to standardize workflows and action sequences
Data management to make it easier to import and export data
The use of apps so that your customers can engage with the tool in a way that works best for them
The use of portals, for example creating a new portal for each business unit or expanding the IT service desk portal to include other departments
Expanding your service catalog beyond IT to capture and promote business services.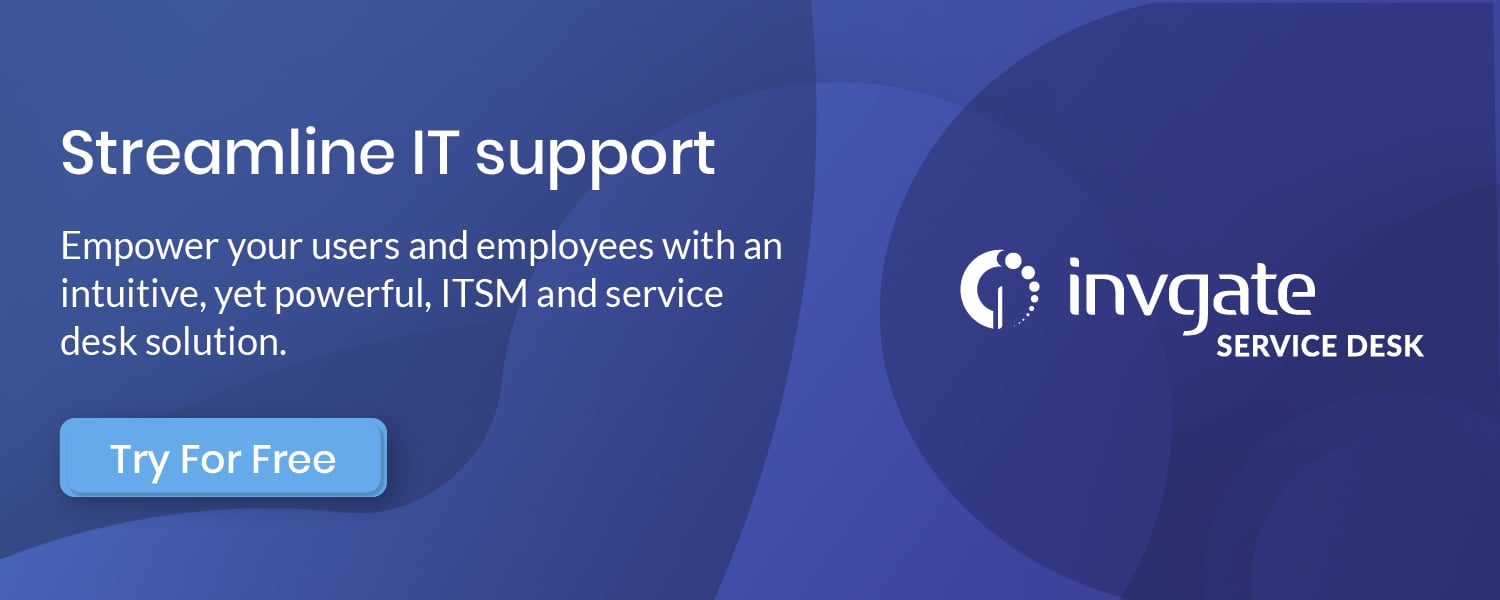 Improve employee experience (EX) with self-service
Another way to ease pressure on your business is to look at switching out manual tasks with automated self-service models. In an ITSM world we use automation to route service requests and approvals under a certain limit. We can apply the same logic to the rest of the business for example creating workflows for stationery or office equipment. Another example could be creating self-service channels for every business function so colleagues can ask for help, report issues, or search FAQs at a time of their choosing.
Getting Started
Real life scenarios and teams that could benefit from ESM include:
Customer service: if you have other contact centers in your business can the incident management process be used to log, update, and resolve customer service cases and track EX?
Facilities: look at the workflow associated with your incident management process to automate tasks such equipment faults or potential building hazards
HR: your request management process could be used by HR to onboard new employees, deal with questions, or manage requests for training
Health and safety: your incident management process could be used to report accidents and near misses
Information Security: ESM could be used to digitize security training, security checks, and audits.
Project Management: you could use your change enablement workflows to track project-related components, project tasks, and lifecycle workflows from initiation to closure
Stock management or retail services: you could use IT asset management (ITAM) workflows to track asset and inventory items
Administration: requesting office supplies, printing services, management of meeting rooms, booking travel and accommodation
Factory or production line environments: you could use your problem management model to identify the root cause of defects and reduce wastage.