Are you looking for a SysAid alternative for effectively managing IT services and enhancing support processes? Your search ends here!
When finding a robust IT Service Management (ITSM) solution, an ITSM tools comparison is crucial. In this blog post, we'll delve into InvGate Service Desk as a compelling SysAid alternative.
We'll thoroughly analyze its user experience, implementation process, integration capabilities, support offerings, and pricing structure. By exploring this service desk software option, you'll gain the insights needed to make an informed decision that aligns with your organization's requirements.
Get ready to discover a new level of efficiency, seamless integration, and exceptional customer support.
What is SysAid?
SysAid IT Service Management is a cloud-based platform offered by SysAid Technologies Ltd. It is designed to empower mid-sized teams and mature IT departments with enhanced power and control over their service desk operations. With its emphasis on automation, user experience, and comprehensive functionality, the platform empowers IT professionals to streamline processes, enhance productivity, and focus on critical tasks to drive business success.
SysAid Technologies Ltd. is an IT Service Management company headquartered in Toronto, Canada. Founded in 2002, the company has grown to employ over 100 professionals dedicated to providing effective solutions for IT incident management, problem-solving, change management, and service requests. SysAid offers a range of products and services to assist organizations in optimizing their IT operations.
InvGate Service Desk as a SysAid alternative
InvGate Service Desk, developed by InvGate, is a comprehensive software solution for IT Service Management that aims to streamline IT support processes and enhance service delivery to end-users. It offers the flexibility of deploying the software either in the cloud or on-premises, allowing organizations to choose the hosting environment that best suits their needs.
With InvGate Service Desk, organizations can establish a modern IT services department equipped with ITIL-certified capabilities in Incident Management, Problem Management, Change Management, and Service Management. This robust ITSM solution goes beyond the basic functionalities of a traditional service desk by offering advanced features like IT support automation, which streamlines issue resolution and improves overall efficiency. Additionally, it includes a self-service platform that enables users to find solutions independently and personalized reports to gain valuable insights into their IT operations.
In addition to its comprehensive ITSM capabilities, InvGate Service Desk seamlessly with its IT Asset Management (ITAM) solution InvGate Insight. This integration provides organizations with a centralized repository to effectively track and manage their IT assets. Companies can maximize the value of their IT assets by maintaining an accurate asset inventory, optimizing asset usage, and ensuring compliance with regulatory requirements.
InvGate is a technology company that specializes in developing software solutions for IT Service Management and IT Asset Management. Their focus lies in creating tools and platforms that assist organizations in optimizing their IT operations, enhancing service delivery, and improving overall efficiency.
According to positive feedback from reviewers, InvGate Service Desk has been well-received for its capabilities and functionality:
"The whole process from demo, to quoting, implementation, and launch has been great. We have a small team and was able to get this project complete ahead of deadline with the help of the great implementation team". IT in a Government organization
"The support team is knowledgeable and responsive. It has all the most common features you could expect from a cloud service ticketing system today, and they work well (knowledgebase, self-service portal, task assignments, approval flows, time management, reporting). The bang for the buck is excellent." IT in Non-Government organization
"Dashboards and reports Easy to use/intuitive, very good user experience for clients and agents Workflows, automation and customization options." General Manager, IT Services
Cloud and on-premise alternatives
InvGate Service Desk offers both on-premise and cloud deployment to accommodate to the needs of each organization.
On the contrary, it's been reported that SysAid will stop providing on-premise support, and will focus only on its cloud offering.
GUI (Graphic User Interface)
InvGate Service Desk is praised for its simple, intuitive, and easy-to-use user interface. Users appreciate its visually appealing design, logical navigation, and overall user-friendly experience.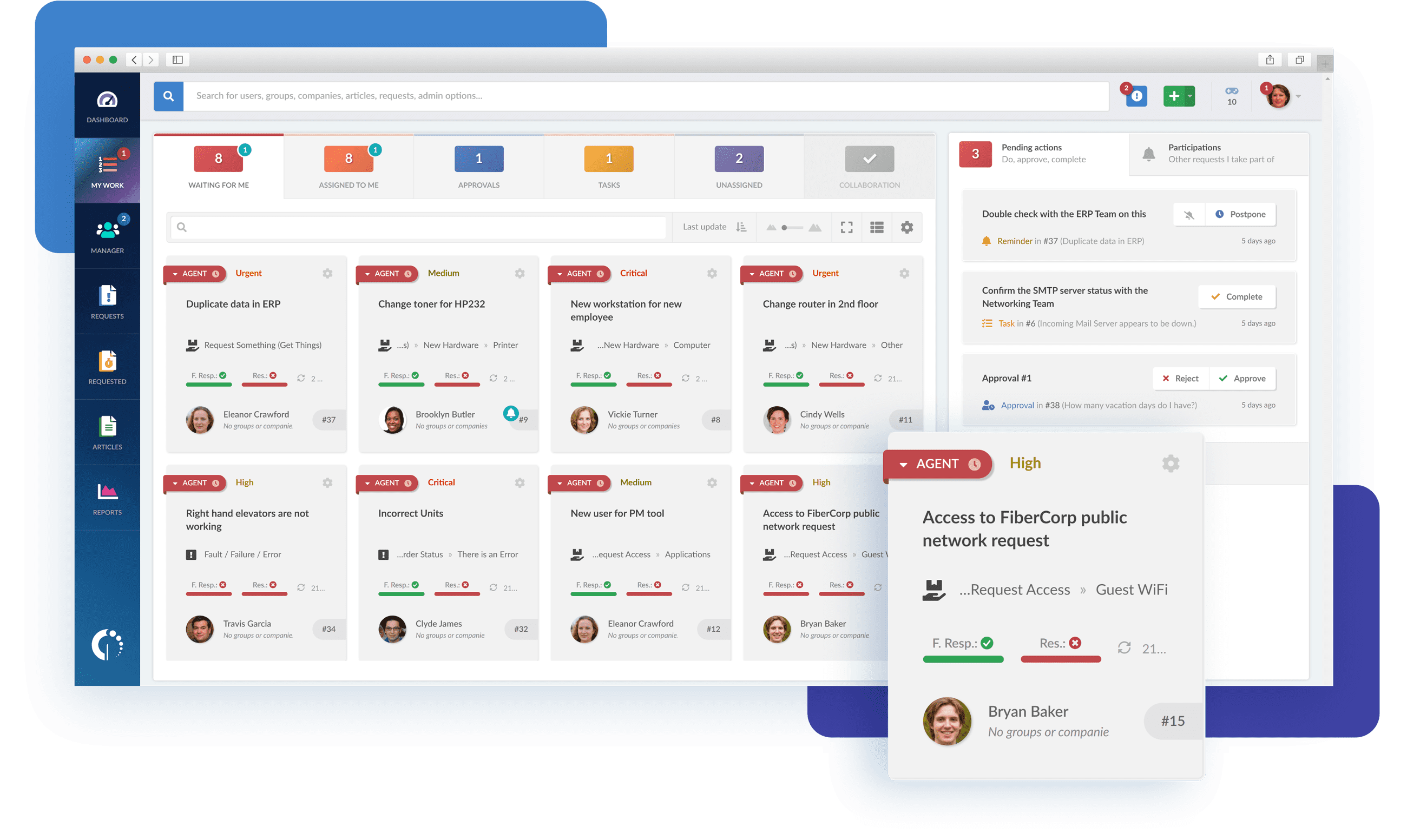 On the other hand, SysAid has been criticized for having an outdated and clunky UI, which can hinder user experience and productivity. Users have reported difficulties navigating the interface and expressed the need for a more modern and streamlined design.
Support
InvGate Service Desk receives positive feedback for its responsive and knowledgeable support team. Users appreciate the prompt assistance they receive when encountering issues or needing guidance. The support team is often commended for their expertise and willingness to go the extra mile to resolve problems.
In contrast, SysAid has been reported to have slower support response times, with users expressing frustration at delayed or insufficient support. This can impact organizations that rely on the timely resolution of technical issues.
Customization
Users find InvGate Service Desk affordable, providing good value for the money. It offers customization options that allow users to tailor the platform to their specific requirements, such as configuring workflows, automation, and user permissions. This level of customization empowers organizations to adapt the platform to their unique workflows and processes.
In contrast, SysAid has been criticized for its lack of customization options, limiting the ability to tailor the platform to specific organizational needs. This can be a drawback for organizations that require more flexibility and customization options.
Reporting
InvGate Service Desk offers versatile configuration options and the ability to customize reports to meet end-user requirements fully. Users can create comprehensive reports with tailored views, graphs, and filters, allowing them to gain valuable insights into their IT operations.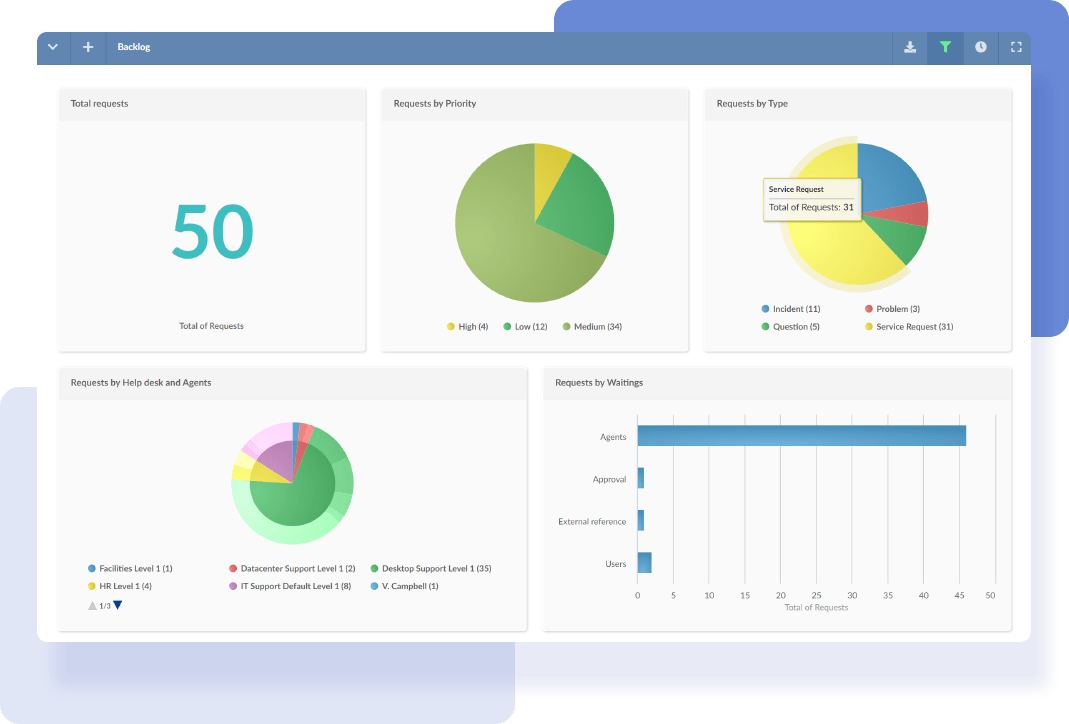 However, SysAid has been reported to have limitations on reporting options, potentially restricting the ability to generate customized reports. This can be a limitation for organizations that heavily rely on detailed and customizable reporting capabilities.
Integration
InvGate Service Desk provides multiple useful native integrations out of the box, allowing for seamless connectivity with other systems and tools. This includes integrations with popular applications and platforms, such as email and collaboration tools. In addition, it provides seamless integration with its native Asset Management platform, InvGate Insight, offering a 360° view of IT operations. This comprehensive integration capability enhances the overall functionality and interoperability of the platform.
On the other hand, there have been reports of integration limitations with SysAid, potentially impacting its ability to integrate with other tools and systems. This can be a disadvantage for organizations that require extensive integration capabilities.
In conclusion
For organizations seeking a SysAid alternative, InvGate Service Desk is a compelling option offering numerous advantages. With its user-centric design, seamless implementation, strong integration capabilities, responsive support, and cost-effective pricing, InvGate Service Desk is a viable choice for organizations aiming to enhance their IT service delivery and streamline their operations.
To experience the benefits firsthand, explore our live demo or schedule a meeting with our experts. Our team is ready to assist you if you have any questions or require further information!