Looking for a ManageEngine alternative for your service desk software needs? Whether you're switching from this IT Service Management (ITSM) platform or starting from scratch, it's a significant decision. That's why you should thoroughly evaluate the options available and understand their key attributes.
In this blog post, we'll help you with your ITSM tools comparison by introducing InvGate Service Desk, a compelling alternative that offers a wide range of features and functionalities. We'll explore its intuitive user interface, responsive customer support, and competitive pricing to understand how it stacks up against ManageEngine and other alternatives.
Join us to learn why InvGate Service Desk could be the perfect solution to meet your ITSM needs.
What is ManageEngine?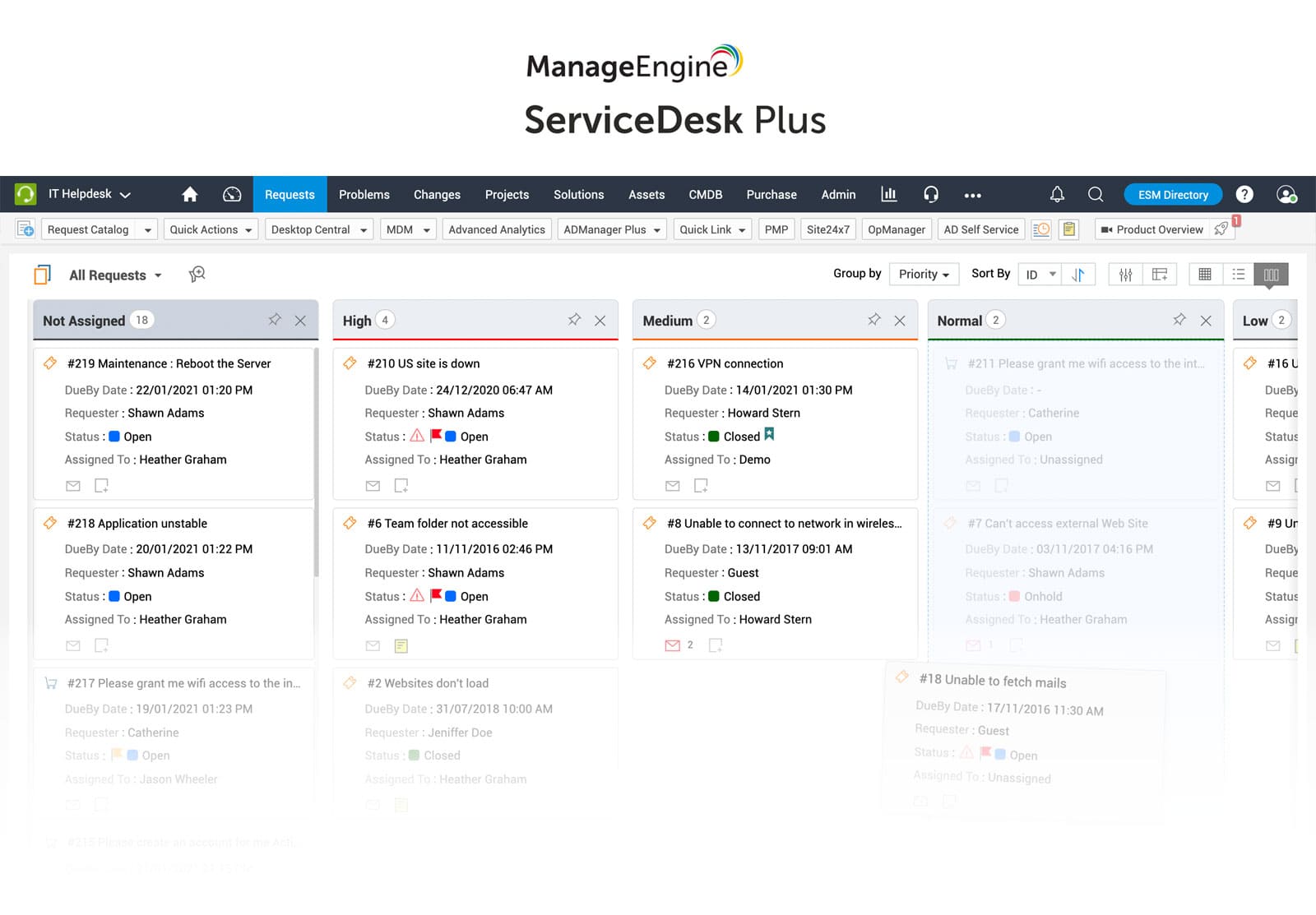 ManageEngine, formerly known as AdventNet Inc., underwent a name change in 2009 and now operates as Zoho Corporation. The company specializes in offering comprehensive solutions for managing IT and primarily caters to small and medium-sized businesses. It is headquartered in Pleasanton, California, and has a significant global presence, serving over 180,000 customers around the world.
One of the key products offered by ManageEngine is ServiceDesk Plus, a platform that provides both cloud-based and on-premise deployment options. ServiceDesk Plus offers a wide range of functionalities, including IT Service Management and IT Asset Management (ITAM).
In the Gartner Magic Quadrant, ManageEngine is recognized as a Challenger, indicating its strong competitive position in the market.
Key aspects of ManageEngine:
Featured in the Gartner Magic Quadrant.
Cost-effectiveness offering.
Broad product portfolio.
Customization.
Disadvantages of ManageEngine:
Low product innovation.
Limited integrations beyond the Zoho ecosystem.
Limited reporting capabilites.
Outdated UX.
Poor customer support.
Steep learning curve.
In 2023, 24 company products were affected by two significant vulnerabilities rated 9.8 out of 10 on the severity scale (they allowed remote execution of malicious code and were patched).
InvGate Service Desk as a ManageEngine alternative
InvGate Service Desk is an advanced software solution for IT Service Management. It assists organizations in streamlining their IT support processes and improving overall service delivery to end-users.
The software offers the flexibility of both cloud-based and on-premise deployment options, allowing organizations to choose the hosting environment that best suits their requirements.
With InvGate Service Desk, organizations can establish a cutting-edge IT services department equipped with ITIL-certified Incident Management, Problem Management, Change Management, and Service Management capabilities. It also provides a self-service platform and personalized dashboards and reports to enhance user experience and facilitate efficient operations.
InvGate is a technology company that specializes in creating software solutions for IT Service Management and IT Asset Management. Their primary focus is to develop tools and platforms that enable organizations to optimize their IT operations, improve service delivery, and increase overall efficiency.
Customers reviewing InvGate Service Desk said:
"The whole process from demo, to quoting, implementation, and launch has been great. We have a small team and was able to get this project complete ahead of deadline with the help of the great implementation team". IT in a Government organization
"The support team is knowledgeable and responsive. It has all the most common features you could expect from a cloud service ticketing system today, and they work well (knowledge base, self-service portal, task assignments, approval flows, time management, reporting). The bang for the buck is excellent." IT in Non-Government organization
"Dashboards and reports Easy to use/intuitive, very good user experience for clients and agents Workflows, automation and customization options." General Manager, IT Services
Let's take a look at the main advantages of InvGate Service Desk when compared to ManageEngine.
User interface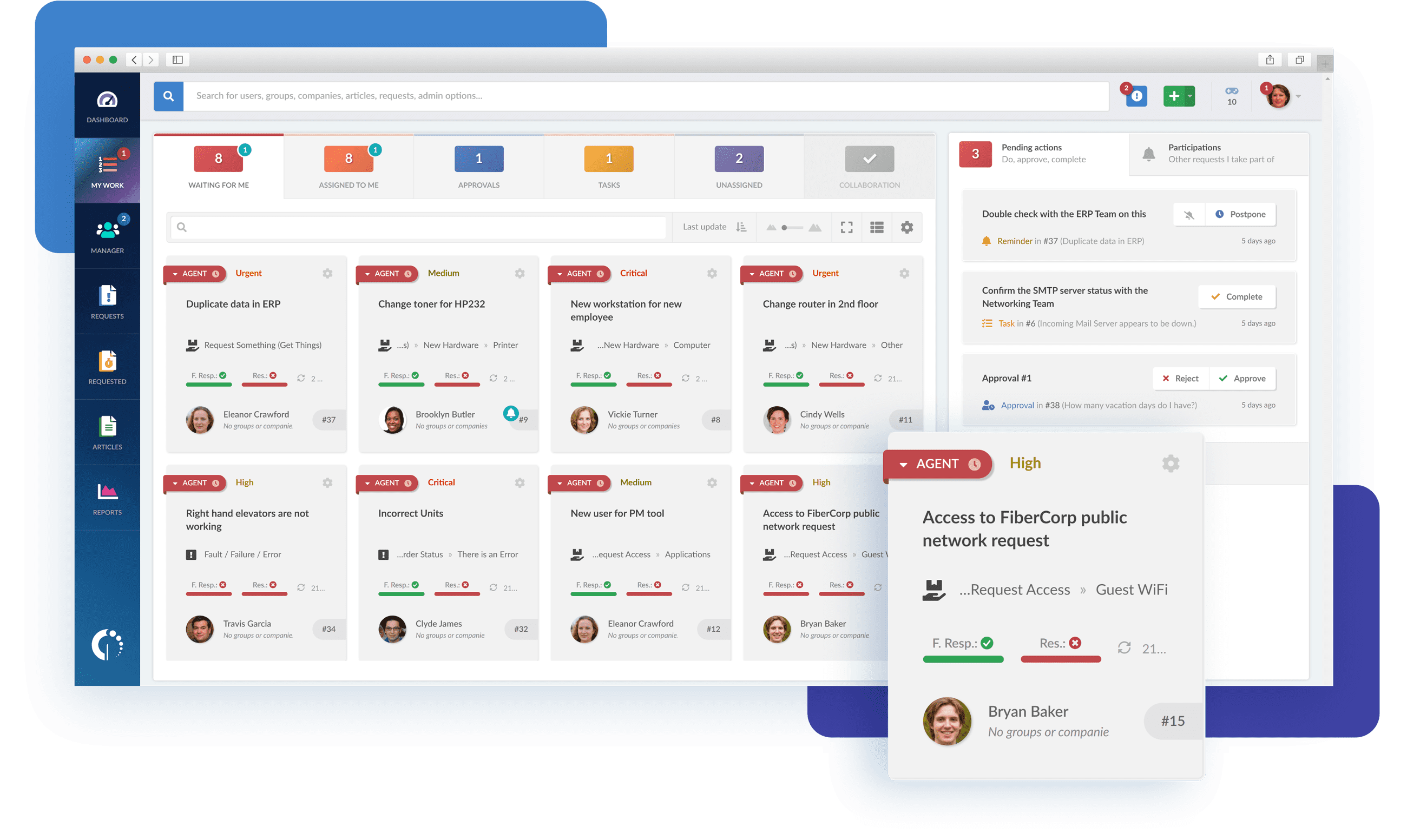 Starting with the user interface, InvGate Service Desk offers an intuitive and modern design, making it easy for users to navigate and interact with the system. That's is actually one of the aspects that convinced this major pharmacy store chain to choose it. Its Level One Support Efficiency Leader commented: "The key factors that made us choose InvGate were that Service Desk is a very intuitive tool, especially for the user. It is based on ITIL guidelines, and it is easily scalable."
On the other hand, ManageEngine ServiceDesk Plus falls short in this area, with an outdated design that may not provide the same level of user-friendliness.
Customer support
InvGate Service Desk sets itself apart by providing responsive and proactive customer support. Users can expect timely assistance and proactive measures to address their needs. In contrast, ManageEngine ServiceDesk Plus may suffer from slower response times and a lack of proactive assistance, which could impact the overall user experience.

"It has been a very good experience to have a Customer Success team by our side to customize the product and adapt it to our needs.

I think that's the biggest difference between InvGate and other alternatives, where the customer has to accommodate the product specifications and not the other way around."

Martin Nuñez
Service Desk Manager at Harmony Public Schools
Reporting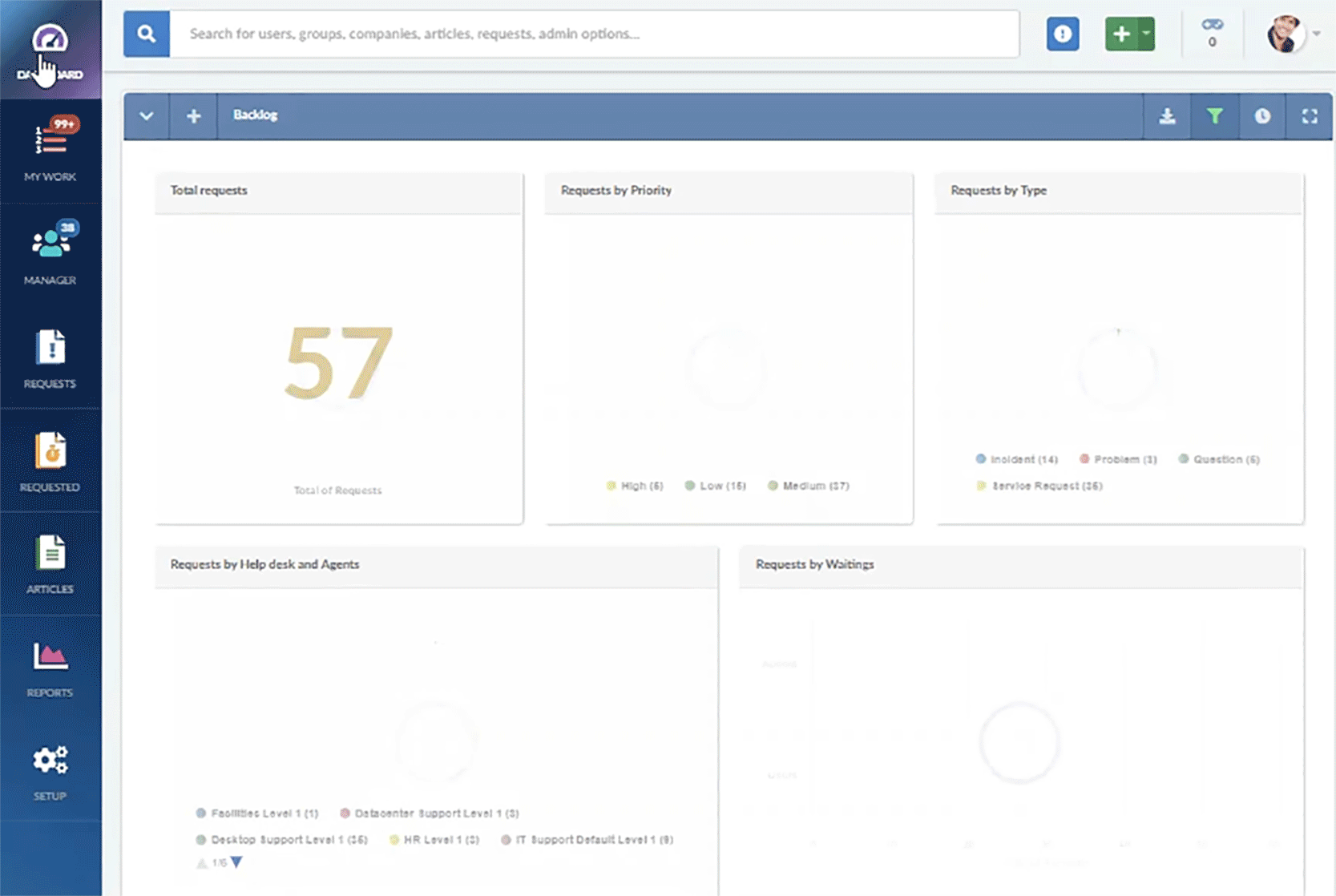 Reporting capabilities are essential for tracking and analyzing ITSM processes. InvGate Service Desk offers robust reporting capabilities, empowering users to generate customizable dashboards and gain valuable insights.
On the other hand, ManageEngine ServiceDesk Plus has some limitations in its reporting functionality, which may hinder the depth of analysis and reporting capabilities.
Learning curve
InvGate Service Desk strives to provide a user-friendly interface with a shorter learning curve. This approach benefits users with various levels of technical expertise, enabling them to quickly adapt to the system and leverage its features effectively.
ManageEngine ServiceDesk Plus, however, may require users with limited technical expertise to invest more time and effort in overcoming the learning curve.
Feature set
In terms of the feature set, InvGate Service Desk offers comprehensive ITSM capabilities, covering various IT processes. It's a single solution for everything from Incident and Problem Management to Service Catalog and Knowledge Base Management.
ManageEngine ServiceDesk Plus also provides comprehensive ITSM capabilities.
"We chose InvGate Service Desk because of the cost-benefit relationship and the ease of management without the need for specialized resources."

Nancy Esersky
Manager of End-User Services at Arcos Dorados

Cost-effectiveness
Switching costs encompass more than just the monetary aspect of acquiring a new tool. It's important to consider the additional expenses and considerations involved to fully understand the consequences of migrating from one help desk software to another.
InvGate Service Desk positions itself competitively in terms of pricing, providing good value for money. ManageEngine ServiceDesk Plus also offers affordable pricing, making it accessible to organizations with budget constraints.
In conclusion
Finding the right ManageEngine alternative for your service desk software needs is a crucial decision that can greatly impact your ITSM processes.
You can make an informed choice by thoroughly evaluating options like InvGate Service Desk and comparing their features, support, and pricing. With the right alternative, you can streamline your IT operations, enhance customer support, and drive overall organizational efficiency. Check out our live demo or book a meeting with our experts if you have any questions!