We are proud to introduce our latest educational endeavor: a comprehensive book on Enterprise Service Management (ESM) now available on Amazon for Kindle. This book represents the next step in our ongoing efforts to equip IT professionals with the knowledge and tools needed to excel in the dynamic world of IT.
"Introduction to ESM" offers an immersive and in-depth exploration of Enterprise Service Management, catering to both novices and seasoned professionals. It delves into fundamental concepts, best practices, industry trends, and practical implementation strategies.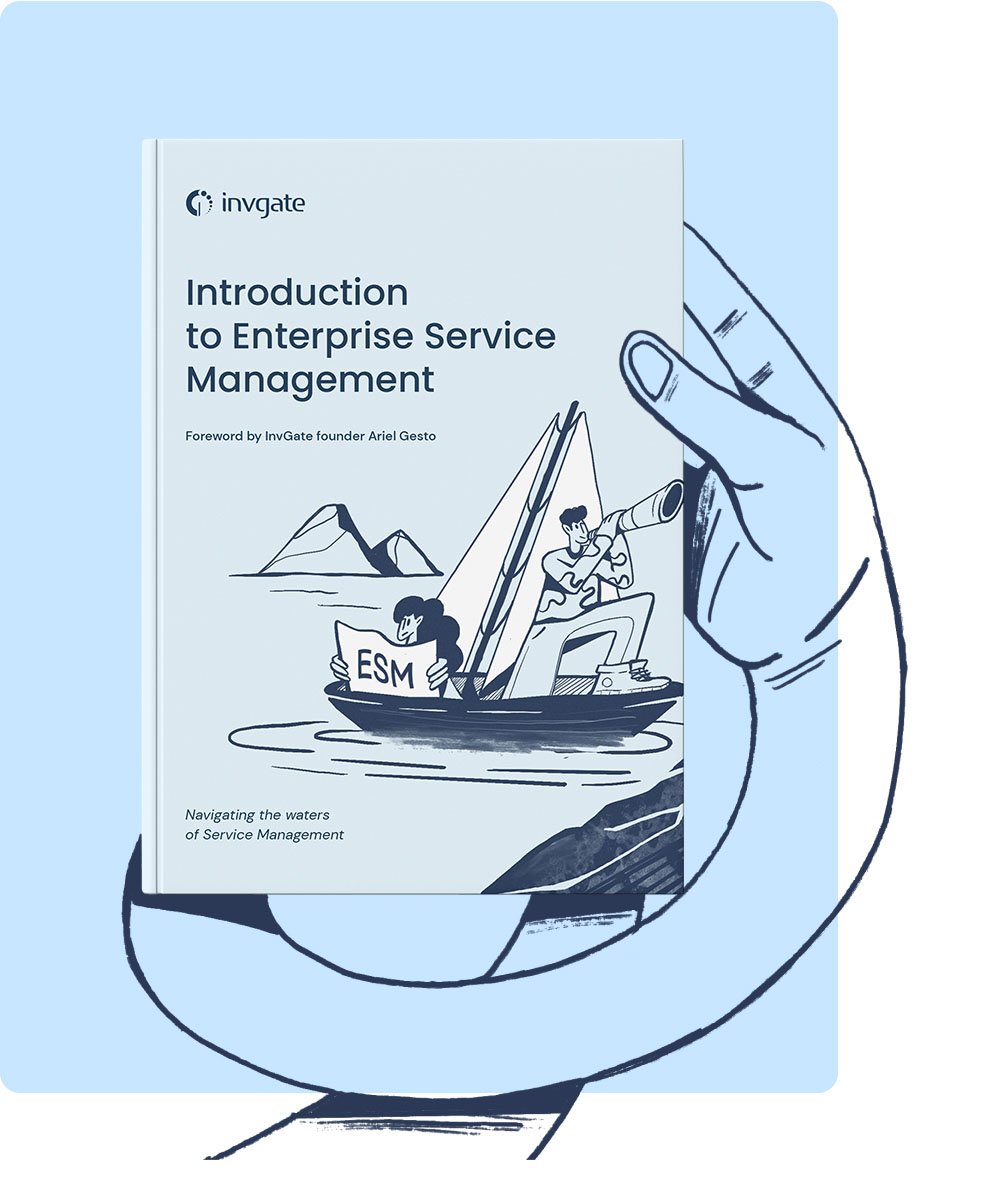 This newly published book serves as a natural extension of InvGate's popular -and free- Enterprise Service Management course available on Udemy, which has already garnered over 1,200 enrolled professionals to date.
"We are excited to present this book as the next step in our ongoing educational journey," said Ariel Gesto, InvGate's co-founder and CEO. "The book offers a comprehensive and immersive exploration of ESM, equipping IT professionals with actionable strategies and best practices to optimize service delivery and drive innovation within their organizations."
FREE Enterprise Service Management Course
Elevate customer satisfaction and optimize organizational performance.

For each book that is sold, seven trees will be planted
Through our educational initiatives at InvGate, we aim not only to foster a culture of growth and excellence within the IT community but also to create a positive impact on the world we live in. With this vision in mind, we have partnered with One Tree Planted, a global NGO focused on reforestation projects around the world, to make a real difference.
For every copy sold, seven trees will be planted, helping to combat climate change and protect biodiversity. "By purchasing this book, professionals have the unique opportunity to lead positive change within their organizations and be part of a larger movement dedicated to protecting and preserving our ecosystems," explained Ariel Gesto.
By aligning their professional growth with global reforestation efforts through InvGate's partnership with One Tree Planted, professionals can now make a difference in shaping a sustainable future for all.
Together, we can make a difference.