As organizations seek a reliable Flexera alternative, it is crucial to explore IT Asset Management (ITAM) software that provides comprehensive functionality and addresses key pain points.
InvGate Insight emerges as a powerful contender, offering a range of features designed to enhance ITAM processes and drive operational efficiency.
In this article, we'll delve into the features and benefits of InvGate Insight, highlighting its capabilities as a Flexera alternative.
If you're exploring ITAM software alternatives, continue reading!
What is Flexera?
Flexera, originally known as InstallShield and rebranded in 2009, is a leading provider of technology Asset Management solutions. Headquartered in Itasca, Illinois, United States, Flexera has been at the forefront of providing comprehensive technology tools since its establishment in 1987. They offer platforms such as Software and Hardware Asset Management (SAM and HAM, respectively), Cloud Spend Optimization, Vulnerability Management, and Open Source Software Compliance.
Flexera One, provided by Flexera, is a robust Software as a Service (SaaS) solution that seamlessly integrates IT Asset Management and Software Asset Management (SAM). It empowers organizations by offering a consolidated perspective of their complete technology ecosystem, facilitating informed IT decisions driven by data.
Flexera One serves as a comprehensive platform that harmonizes ITAM and SAM functionalities. It offers a holistic approach by providing a single, consolidated view of IT assets across on-premises, cloud, and edge environments.
The platform helps organizations optimize IT spending, manage and secure cloud infrastructure, mitigate risk, ensure compliance, and offer insights and analytics.
InvGate Insight as a Flexera alternative
InvGate Insight, developed by InvGate, is an IT Asset Management solution that provides organizations with comprehensive control and visibility over their IT assets. This tool offers two deployment options: cloud-based and on-premises. It enables organizations to create a thorough inventory of all their IT assets, whether physical, virtual, or cloud-based, connected to the network.
InvGate Insight encompasses a range of features and functionalities to assist in various aspects of ITAM, including IT Asset Discovery, Inventory Management, and Software License Management. Some notable features include:
With InvGate Insight, organizations gain enhanced control, visibility, and streamlined processes within their IT infrastructure. It empowers them to make well-informed decisions based on accurate asset information and optimize their IT Asset Management practices.
Data analysis and reporting
InvGate Insight offers valuable features to enhance IT Asset Management. The platform provides a quick view of all software installations across devices, allowing organizations to gain comprehensive insights into their software landscape. Additionally, the software allows for grouping items by location and further filtering with tags, enabling efficient data organization and analysis.
Flexera One, on the other hand, has received feedback regarding certain challenges in its reporting capabilities. Some users have reported insufficient capabilities, which may hinder some organizations from seeking advanced analytics and in-depth functionalities. Moreover, users have complained about regular data syncing failures, making troubleshooting difficult and potentially affecting the accuracy and timeliness of data analysis. Difficulties with integrations were also cited, highlighting the need to validate and recheck information to ensure reliable reporting.
Customer service and support
InvGate Insight has been praised for the vendor's thorough analysis of business needs, indicating a strong commitment to understanding and addressing customer requirements.
Flexera One, however, has received mixed feedback regarding its customer service and support. While the platform offers comprehensive solutions, some users have reported instances of support teams lacking knowledge of the application. Additionally, concerns have been raised about long wait times to resolve certain issues and the need to improve support service and responsiveness during maintenance renewals.
Product usability
InvGate Insight excels in usability, providing an easy-to-use platform for complex queries and smooth user interface navigation. These features contribute to a user-friendly experience and facilitate efficient management of IT assets.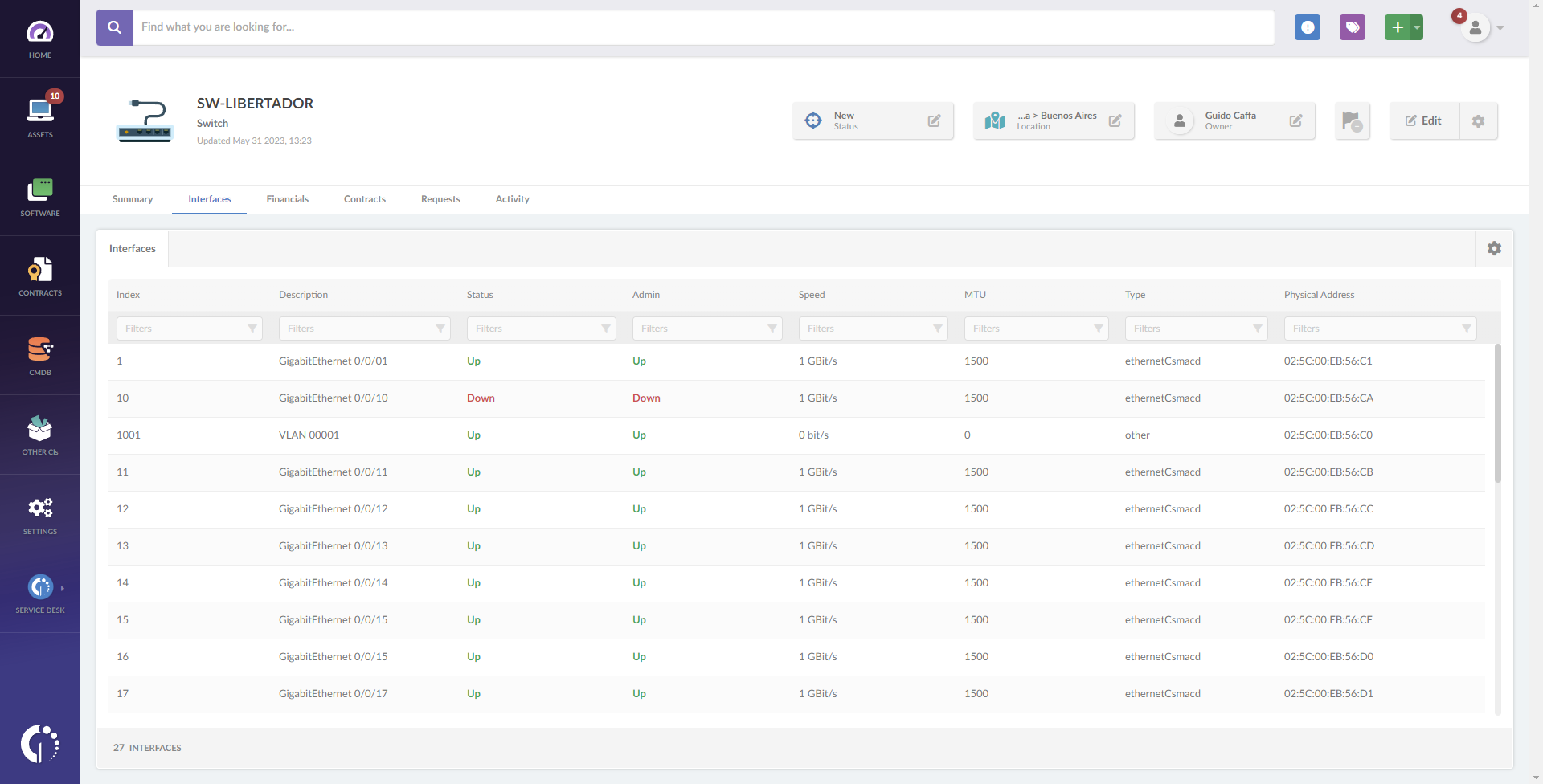 Flexera One, while offering a comprehensive set of functionalities, has encountered usability challenges. Users have reported issues such as inaccurate inventory due to the lack of an accurate Configuration Management Database (CMDB), leading to manual processes for inventory accuracy. Additionally, the platform has been criticized for recurrent user logouts requiring multiple logins throughout the day and the inability to schedule reports.
In conclusion
When searching for a Flexera alternative, it is essential to evaluate various factors such as data analysis and reporting, customer service and support, and product usability. In this regard, InvGate Insight offers valuable features and functionalities for managing IT assets effectively.
Make an informed decision to streamline your IT Asset Management processes. Explore our live demo or schedule a meeting with our experts for any inquiries or further assistance!