Are you on the hunt for an Asset Panda alternative that stands out in terms of usability, support, and features? Your search ends here! Discover InvGate Insight, an IT Asset Management (ITAM) solution that ticks all the right boxes.
While organizations aim to improve their processes, they must assess different ITAM software alternatives. InvGate Insight provides a comprehensive solution for efficient asset tracking and management, from seamless user experience to responsive customer support and a wide array of robust features.
Read on to discover the Asset Panda alternative that will meet and exceed your expectations.
What is Asset Panda?
Asset Panda is a cloud-based asset tracking and management platform designed to streamline and optimize Asset Management processes for organizations of all sizes. The platform offers a comprehensive view of assets, locations, and people by integrating data from multiple sources.
With a wide range of features and capabilities, it empowers companies to track, manage and maintain their valuable assets. Asset Panda's key features encompass:
Customizable asset tracking.
Barcode and QR code scanning.
Real-time data and reporting.
Maintenance and work order management.
Mobile accessibility.
Integration and data syncing.
InvGate Insight as an Asset Panda alternative
InvGate Insight is an IT Asset Management solution developed by InvGate. It offers two deployment options: cloud and on-premises. This tool allows organizations to create a comprehensive inventory of all their IT assets connected to the network, including physical, virtual, and cloud-based assets.
InvGate Insight provides various features and functions to aid in IT Asset Discovery, Inventory Management, and Software License Management. Some of these features include:
A

Configuration Management Database (CMDB)

builder.
Network scanning capabilities.
Automated alerts and processes.
Native service desk and remote desktop integrations.
Customizable asset tracking.
QR code scanning.
IT security and compliance.
Customized reports and analytics.
InvGate Insight empowers organizations to have better control and visibility over their IT environment, streamline processes, and make well-informed decisions.
Usability
InvGate Insight brings forth a range of advantages when it comes to usability:
Simple implementation - The implementation process for InvGate Insight is straightforward, ensuring a seamless transition for users without encountering unnecessary complexities.
Easy customization - InvGate Insight can be effortlessly customized to align with individual users' and organizations' specific needs and preferences.
User-friendly - InvGate Insight offers an intuitive and user-friendly interface, allowing users to navigate and interact with the platform easily.
Friendly Graphical User Interface (GUI) - The platform incorporates a visually appealing GUI that enhances the overall user experience and promotes ease of use.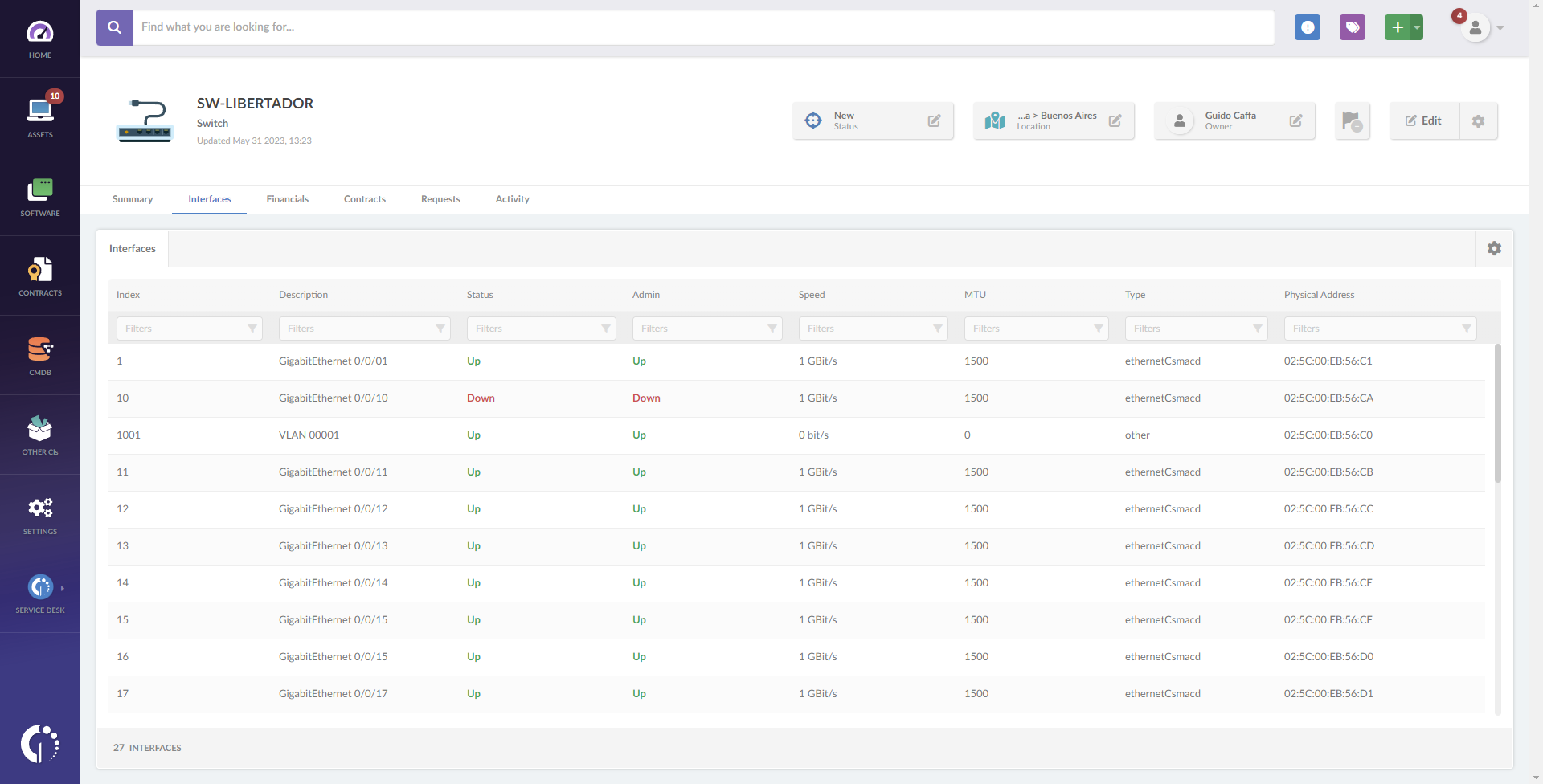 On the other hand, an in-depth analysis of Asset Panda reviews suggests that some users find the tool confusing, especially when searching for specific items.
Support
Users of InvGate Insight can depend on the brand's support services, which are renowned for their prompt and efficient assistance. InvGate is dedicated to providing exceptional customer support, ensuring that users receive timely and effective solutions to any queries or issues they may encounter while using the platform.
In contrast, Asset Panda has received complaints about delayed customer service response and weak support. This indicates that users may face challenges when seeking assistance or resolving issues while using the Asset Panda platform.
Customization, reporting, and integration
InvGate Insight shines in terms of customization capabilities. It allows users to group items by location, enabling efficient organization and categorization of assets. The platform also offers view customization, empowering users to personalize their experience and optimize their workflow. Furthermore, the software demonstrates flexibility and compatibility across various operating systems, accommodating different IT infrastructures and user preferences.
When it comes to reporting, InvGate Insight also stands out with its robust reporting module, providing powerful insights and analytics to drive informed decision-making.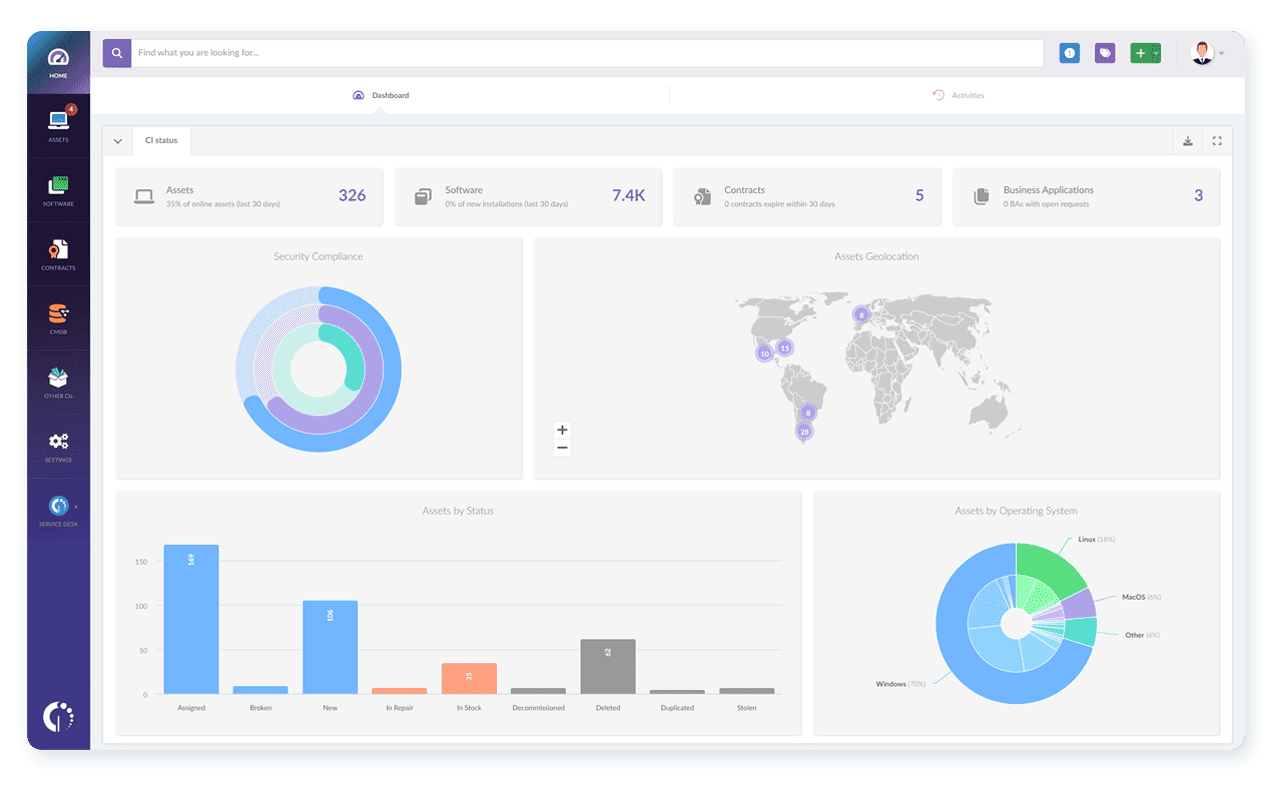 Another significant advantage of InvGate Insight is its native integration with InvGate Service Desk, enabling seamless linking of tickets with devices and individuals. This integration provides a comprehensive 360° view of IT operations, facilitating more efficient management.
Additionally, InvGate Insight natively integrates with popular remote desktop tools such as Windows Remote Desktop, TeamViewer, AnyDesk, and VNC. This enhances remote management capabilities by providing direct access to devices for troubleshooting and maintenance.
On the other hand, although Asset Panda receives praise for its comprehensive reporting and analytics, customization options, and integrations with other software, some users desire additional customization options and a more intuitive reporting system.
In conclusion
Evaluating usability, support, and features is crucial when searching for an Asset Panda alternative.
InvGate Insight surpasses expectations in these aspects, offering a comprehensive IT Asset Management and tracking solution for businesses. Don't hesitate to explore our live demo or schedule a meeting with our experts for any inquiries or further assistance in your decision-making journey!