In today's IT industry, customer experience is often lauded as essential to a company's success. But what about the employees? They're actually interfacing with customers daily, so their experience is just as significant – if not more so.
That's why enterprises are looking to build out digital employee experience programs, according to HappySignals's latest report. By focusing on employee needs and ensuring they have a positive experience, companies can create a people-first culture that leads to overall success.
The HappySignals Global IT Benchmark Report contains insights from over 840,000 end-user responses from January to June 2022. The responses come from enterprise IT users who have experience with the HappySignals IT Experience Management Platform.
Keep reading because this information can help you and your team understand how end-users are experiencing IT in today's landscape, which is focused on delivering a great service.
Foremost, it is definitely the Era of Experience
According to the HappySignals report, enterprises are looking to build out experience management programs that focus on the digital employee experience. This move toward a people-first culture is being driven by the need to improve satisfaction and productivity levels among employees.
While many organizations are under cost pressures, it's important to know what the business requires in order to allocate resources where they'll have the most impact. They advise enterprises to look beyond marketing terminology and pay attention to the bigger picture when making decisions about IT experience management.
Experience is inherently human-centric. This means that when we're designing experiences, we need to think about how people will interact with them. We can't just design something that looks good on paper – it needs to be usable and enjoyable for people to use (this is something that design thinking can help you with, by the way).
So what does this all mean for businesses? Simply put, happy employees lead to happy customers. And happy customers lead to repeat business and referrals. In other words, investing in these factors pays off in a big way.
Most relevant findings
Overall report
The key finding is that employees are generally happy with their service desk. The average happiness score across all industries is +32, which is up from +24 in the previous quarter. This is likely due to the fact that service providers are investing more in self-service capabilities, which makes it easier for employees to get the help they need without having to contact IT directly.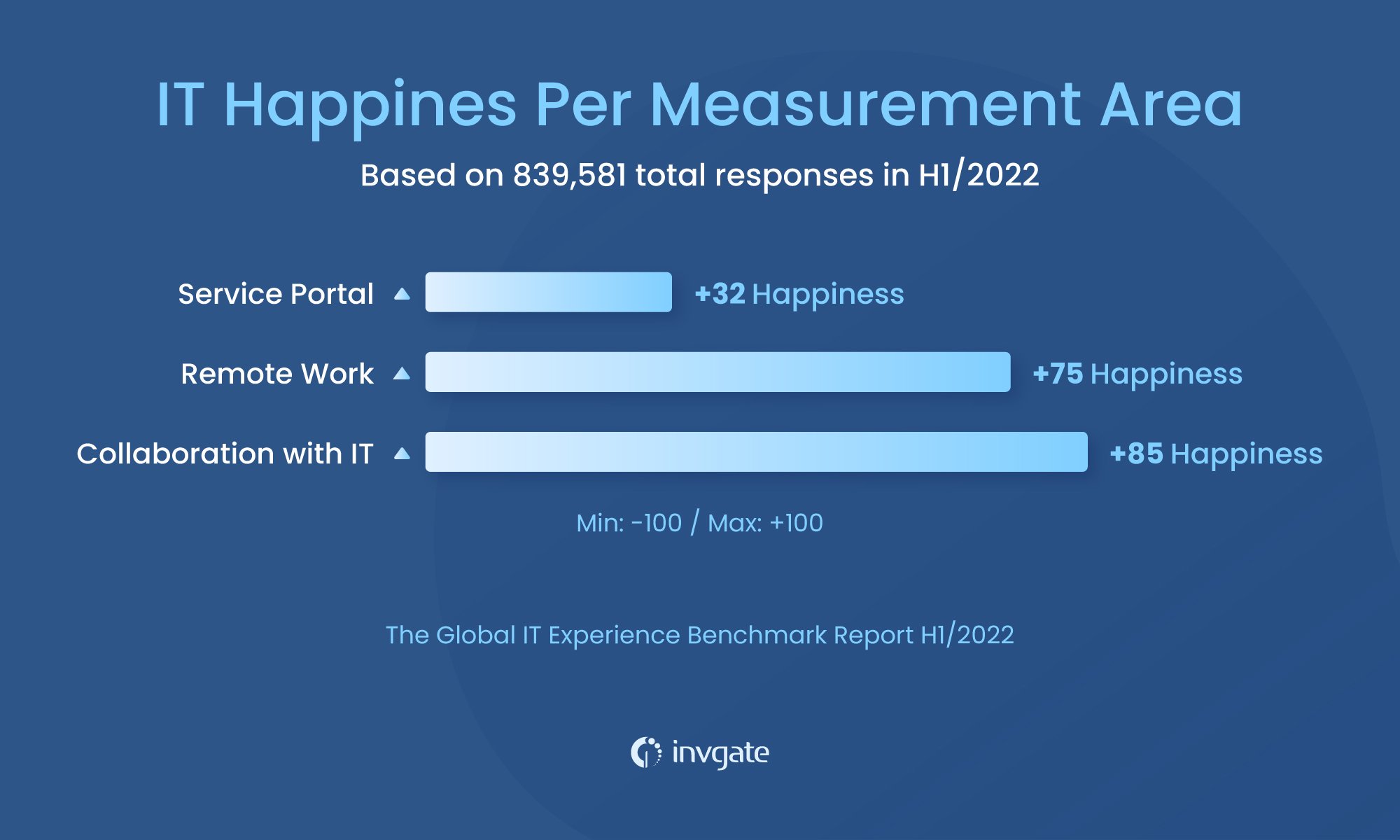 Another interesting finding is that remote work has become more popular, and employees who work remotely are largely happier than those who don't. The score is +75, which is up from +69 in the previous quarter. This suggests that organizations are becoming better at supporting remote work and that employees are seeing the benefits of being at home.
Finally, the study discovered that IT collaboration is one of the most highly rated IT touchpoints. The average score is +6, significantly surpassing the overall happiness rating. This indicates that employees value interacting with IT and see it as an important element of the IT service experience.
Ticket-based findings
Now, to the juicy part of this report. For starters, IT incidents stabilized. This is good news for businesses and employees alike, as it means that productivity lost to IT incidents is not increasing. This stability is likely to continue into the future, making it less of a headache for everyone involved.
Also, there's an interesting paradox going on in the world of IT support. On one hand, many end-users are receiving faster service and shorter wait times for IT incidents. But on the other hand, those who don't receive fast service are waiting an increasingly long time for their issues to be resolved. This leads to average lost time going up, due to even more lost time with tickets that lose more than 8 hours of time.
So what's the cause of this paradox? It could be a number of things, but one possibility is that the fast service end-users are receiving is putting even more pressure on the IT support team to resolve issues quickly. As a result, they may not be able to take the time they need to fully understand and resolve some of the more complex issues, leading to longer wait times for those who experience delays.
Moving on, HappySignals also identified key factors that impact end-user satisfaction levels:
The speed of service is 7% negative. No one wants to be left waiting for a resolution, especially when it's for something critical. The sooner an issue can be resolved, the better.


Negative feedback regarding the process reaches 9% but remains neutral. If end-users feel like they're constantly getting bogged down by red tape or have to jump through hoops to get a simple issue resolved, they're not going to be happy.


Conversely, positive feedback if people are involved in handling their tickets can go a long way, since this is true 84% of the time. If end-users feel like they're being treated as valued customers and not just another number, they'll be much more likely to be satisfied with the experience.
As you can see, there's no question that incident ticketing and personalized IT support are critical parts of any service desk's operations. After all, without incident tickets, how would you know what's going on with your IT infrastructure? However, as important as incident management is, it can also be a bit of a headache. That's where InvGate Service Desk comes in.
Our powerful incident ticketing system makes short work of even the most complex request, so you can get back to business as usual as quickly as possible. Plus, our intuitive interface makes it easy to find the information you need. Also, we'll work with the end-user until their issue is resolved, and we're always available to answer any questions they may have since we offer personalized IT support that is tailored to your specific needs.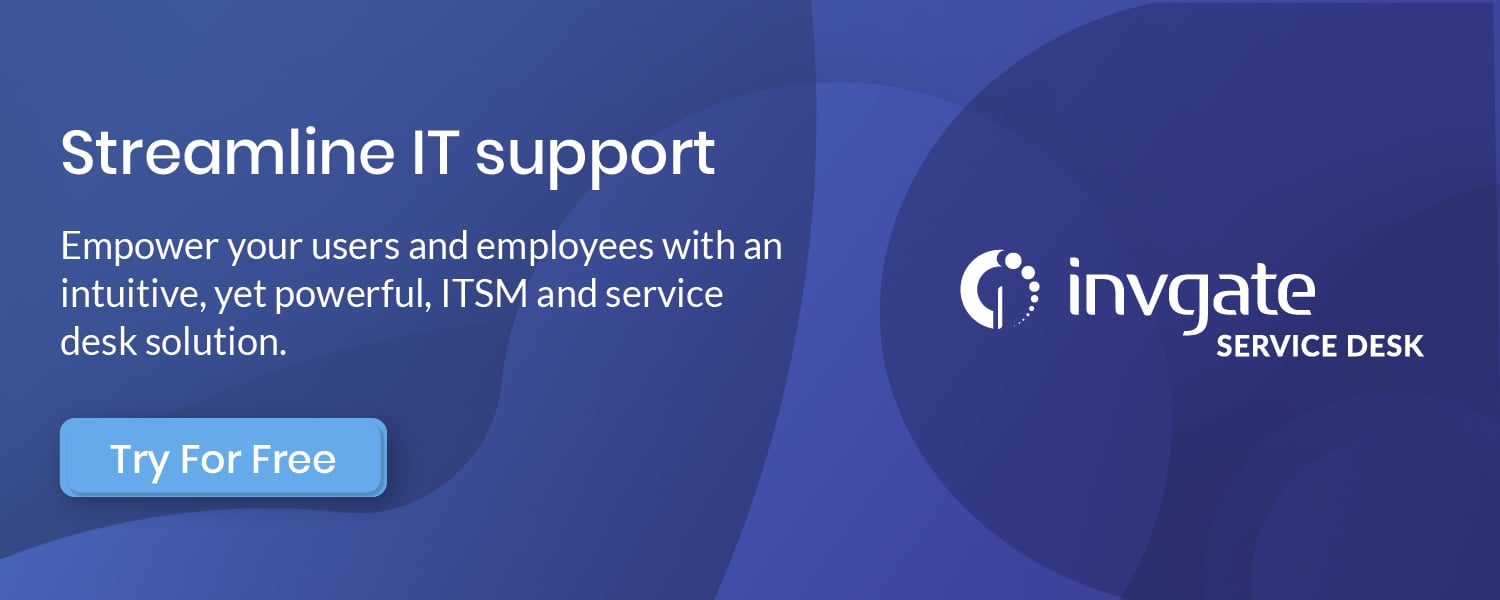 Aspects to take into consideration to keep improving
There are some aspects of this report that we believe are the most valuable when considering what to keep improving.
XLAs and DEX
The industry is gradually shifting toward considering DEXs and XLAs to be at the top of the priority list, which we believe is a positive development. DEX encompasses all the touchpoints that an employee has with a company's digital systems, while XLAs set expectations for the levels of service employees can expect.
This has been a matter of discussion on Ticket Volume, our tech podcast. If you want to expand on XLAs and digital experience, make sure to check out Rae Ann Bruno, Jason Wischer, and Alan Nance's episodes.
Uncertainty
IT organizations are under pressure to deliver more value with fewer resources. They need to do this while also dealing with increased complexity and uncertainty. As a result, many IT organizations are turning to experience-centric practices to help them meet these challenges.
Involving people in IT support
This report has also shown that people are more likely to be satisfied with the outcome of their IT support interactions when they feel like they're being treated as an individual. In other words, personalized support makes a difference.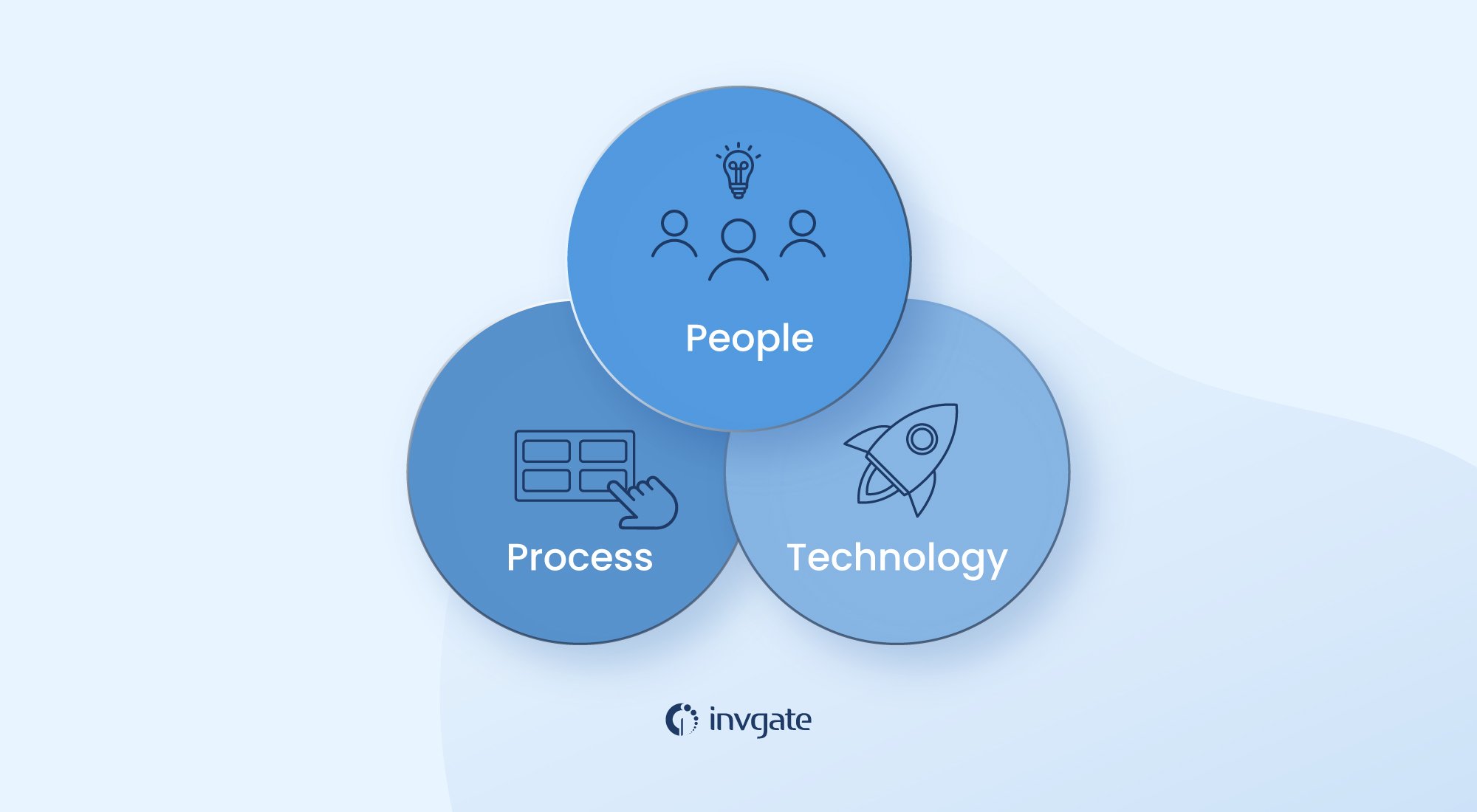 When it comes to IT support, one size does not fit all. Users have different needs and expectations, so it's important to tailor support accordingly. By taking the time to get to know each user and their unique situation, you can provide the best possible support and ensure a positive experience.
Ticket reassignments
Ticket reassignments have such a significant influence on end-user pleasure and productivity that they are one of the most essential elements for IT to monitor and improve. Identify the main reasons for ticket reassignments in your company by starting with the causes.
Key takeaways
Overall, the findings of the HappySignals report suggest that employees are mostly happy. Service providers are investing more in self-service capabilities, and employees are seeing the benefits of working remotely. Collaboration with IT is also an important part of the IT service experience, and employees are finding value in it.
Remember when "the customer is always right" was the gold standard for service? Well, HappySignals is here to tell you that those days are long gone. In today's business world, it's all about the employee experience, meaning implementing a people-first culture.
That's why we're seeing more and more enterprises looking to build out experience management programs. By tracking employee happiness and productivity, they can get a real sense of what's working and what isn't in their organization. And that information is invaluable when it comes to making changes that will improve the bottom line.
So if you're still operating under the old adage of "the customer is always right," it might be time to rethink your strategy. After all, your employees are the ones who are actually doing the work. Wouldn't you rather make them happy?
This report is a great place to start if you're looking to learn more about how to improve the employee experience. With insights from service desk professionals around the world, it's chock-full of useful information that will help you get started on the right foot.