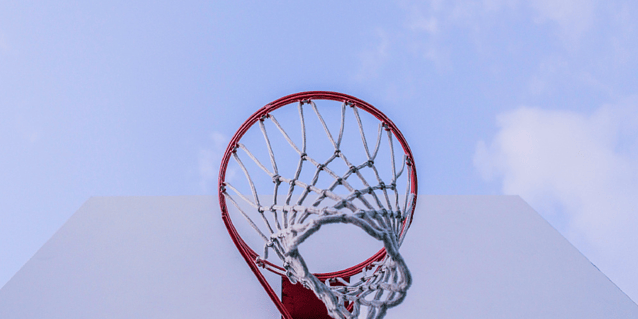 We recently wrapped up our last blog theme with a post on the art and the science that surrounds your IT decisions. This month we are focussing on how you can build a IT Service Management Dream Team; the typical personas, the key roles to think about and the common motivators that drive IT support teams. We'll also give you a behind the scenes glimpse to show you where some of our own team members align as a result of their day to day contributions.
For simplicity's sake, we're going to use some sports metaphors - specifically relating to basketball this time. If you're reading this then hopefully you're not a Lakers, Mavs, Suns, or Rockets fan, because I'm going to use the San Antonio Spurs as the point of reference!
The Roles
People in the know agree that there is a recipe behind the success the of the Spurs. Through the past two decades, the Spurs have mastered the ins and outs of the most important roles in their organization - the players, the coaches, and the general manager. Let's start by looking at how these roles translate to our ITSM scenario.
Players
Think of the players as your front line technicians. These are the people that directly respond to your daily issues. They personify your company and are the outwardly visible representation of your brand. Just like with the Spurs, a solid service desk has a mix of cagey veterans and youthful energy.
Your service desk players are mainly responding to technical issues but, as enterprises expand the reach of their service desks, you'll have other role players step up and start to contribute. Look for ways to track HR issues, bring your facilities department into the mix, and get your legal team following suit too.
The Coach
Gregg Popovich is widely recognized as a genius among his peers. Being one of only nine coaches to have 1,000 wins on his resume, he's shown a penchant for agility that every Scrum Master learn from. Beyond his consistency, which is well documented, he fully understands what he means to his team.
In the ITSM world, your coach is your service desk manager. This is the go to person that facilitates and empowers the front line techs. A solid manager makes sure that their team has everything they need to be successful. In ITSM scenarios, they're keeping an eye on SLA's and the other moving parts of the day to day operation. When it comes to delivering reports, analyzing metrics, or responding to escalated tickets, a successful service desk manager demonstrate ownership and consistency at all times - just like Pop does.
The GM
Tim Duncan, Tony Parker, and Manu Ginobili are well known names to any NBA fan. Even someone with a passing knowledge of the game would probably recognize them on the sideline during a telecast. R.C. Buford is not a name that most people would recognize but as the General Manager, he's just as important as any player on the floor or coach on the side line.
Tying things back to ITSM, I see the GM as your CIO or CTO. This is the person that sets the tone and provides direction for the business. The GM is responsible for building the team and financing it, just as a CTO is responsible for addressing their company's technology needs and following a budget.
Buford and Popovich meet frequently to discuss the realities of their world. Trades, injuries, contract negotiations, draft positioning - all can be tied back to real world service desk problems. Just think of the impact that hardware failures and staff members moving on will have on your service desk, and you'll start to recognize some of the similarities.
Most of all, R.C. Buford knows that it's his job to create an environment of success, while leaving the day to day activities of the team to coach Popovich. A successful C level and service desk manager will strive for a similar working relationship.
Where Do You Align?
Now that we've examined these ITSM roles, ask yourself these questions:
Where do the people on your team align?

Which persona do you identify most closely with?

Do you have team members that straddle the lines?

Do you find that some people wear more than one hat?
With these questions in mind, I want you to think about what impact it might have on your operation when people are dividing their focus instead of perfecting their contributions to your team.
What's Next?
In our next post we'll focus on a day in the life of a front line tech, and the 5 things that make them tick. If you're reading this and you think of something you'd like us to include next week, hit us up on social media!
Also, ICYMI we recently started a conversation on Twitter about the benefits of great UX for enterprise and we would love to have your feedback and comments on that topic too!