It's that time of year again when we get to make our New Year resolutions – with these things that hopefully get to last longer than the month of January. We might make a list of our New Year resolutions in our personal lives, but what about in our professional lives? Especially since any workplace-related resolutions might make our work lives easier or more rewarding (and ideally both). So what resolutions could you consider for 2022? To help, here are six possibilities for 2022 IT service management (ITSM) resolutions that might align well with both your organization's and own future goals.
Unless you've been hiding under a rock, you'll have seen the slow and then rapid growth in employee or end-user experience. Where, by taking the right approach to understanding the performance of IT (in outcome-based terms), your IT organization can better understand and address the issues that employees experience with its current IT service delivery and support capabilities.
You might think that your IT organization's existing portfolio of IT metrics, including customer satisfaction (CSAT), tells you enough about IT performance. However, if it does, how do business employees and their leadership have the ability to call out the issues that they and their colleagues have experienced? The quick answer is that while IT continues to measure its success using traditional metrics, they are likely measuring the wrong things at the wrong points. Instead, they need to identify what matters most to employees and business success and measure performance at the point of IT-service consumption and value creation (not at the point of IT-service creation).
Better enable service management in other business functions through process optimization
Unless you work for an organization with all its ITSM capabilities "down pat," there are likely ITSM areas that need improvement. Yes, I appreciate that it's another item in an ever-increasing 2022 to-do list, but failing to optimize your ITSM capabilities will potentially hurt your organization twice.
First, in ITSM terms – because IT service delivery or support capabilities are suboptimal. Then, second, when IT shares these ITSM capabilities with other business functions through an enterprise service management or digital transformation strategy, the issues are shared too. Referring to Resolution #1 – the IT organization might not even know all of the issues with its current ITSM capabilities – with employee feedback on how it helps or hinders their daily work offering far better insight than traditional CSAT questionnaires.
Enable service management in other business functions through the provision of expert guidance
You might not think it, but you and your ITSM colleagues are likely service management experts thanks to years in the service delivery and support "trenches." It's important not to forget this and proactively offer support to colleagues in other business functions either as part of an ongoing extension of ITSM capabilities to their teams or perhaps even as part of selling the capabilities to them.
Look to use even more automation
This one is a no-brainer. We have long used ITSM automation to improve operations, services, and associated outcomes. In 2022, however, there's a need to "move the dial" further. This opportunity not only includes the addition of "traditional automation" but also newer "intelligent automation" capabilities that employ machine learning and natural language understanding (NLU) to improve the lives of both IT personnel and the business colleagues they support. There are a variety of use cases for intelligent automation to help ITSM operations (and business operations and outcomes as a result), including: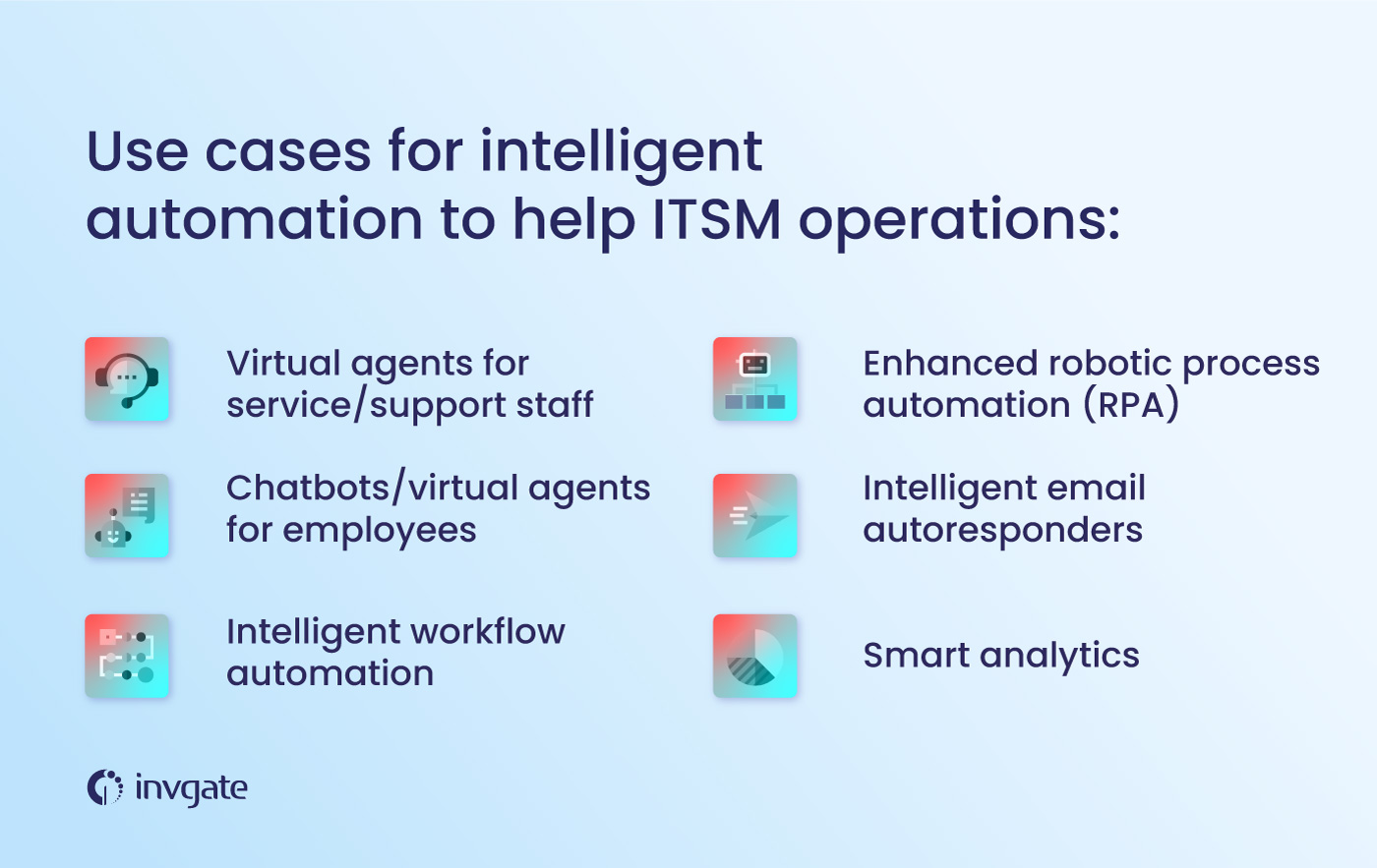 Make the time to consider the new best practices contained within ITIL 4
While February 2022 will mark the third birthday of the ITIL 4 body of best practice guidance, the global pandemic (and its impact on IT and business operations) overshadowed the release of the more detailed ITIL 4 best-practice content in February 2020. There's still likely much within ITIL 4 that would benefit your IT organization's ITSM capabilities. So, make it one of your 2022 ITSM resolutions to take the time to find out more about what changed with ITIL 4 and which of the new elements will help you.
Help might come from one or more of the new practices – perhaps IT asset management or organizational change management. Or it might come from one or more of the updated practices. For example, swarming techniques for incident management, the new agile approach to change management (now called change enablement), or the revamped guidance on knowledge management and information security management.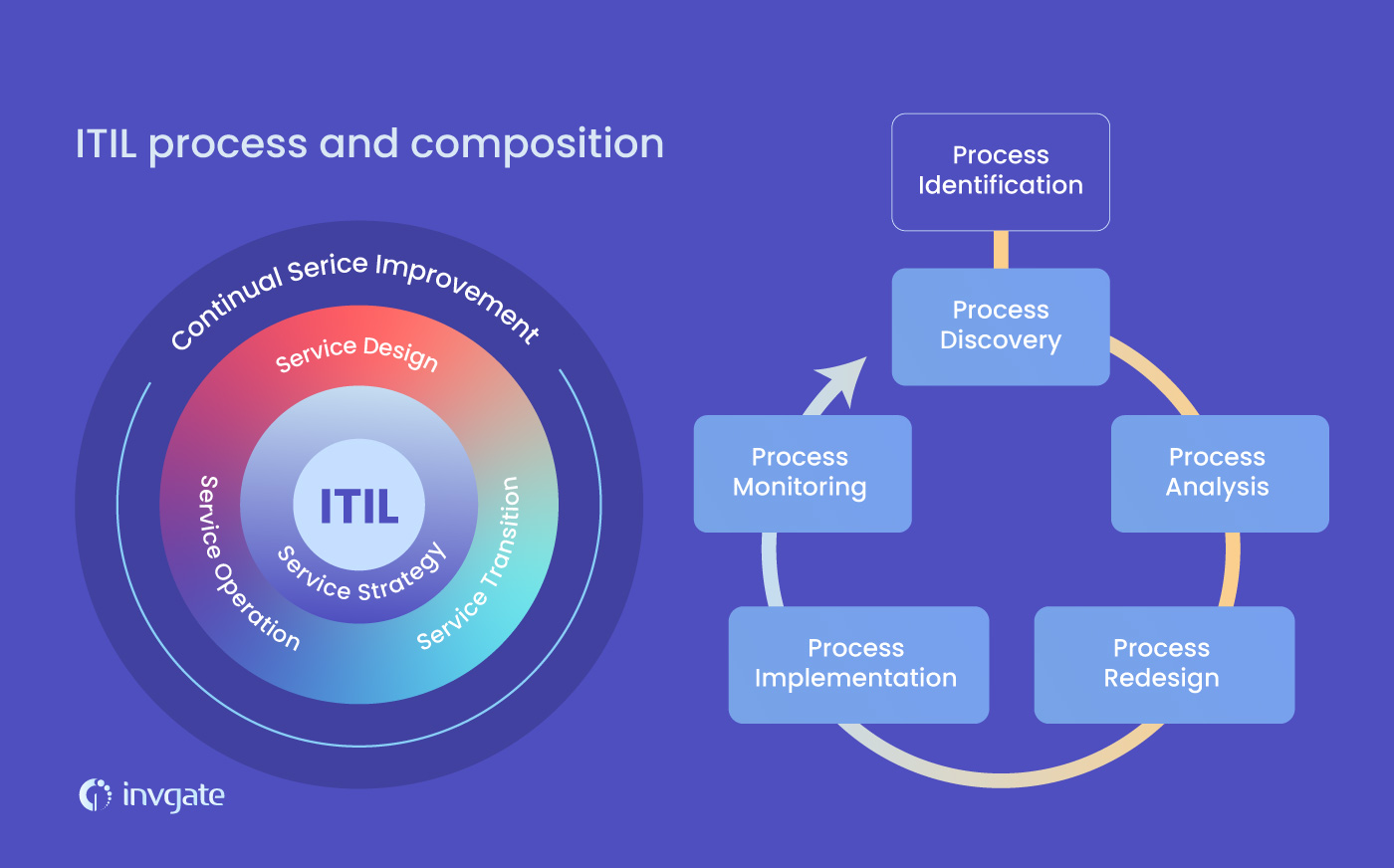 Reassess the ITSM metric portfolio
There are so many reasons to reassess your ITSM metrics in 2022. Even with none of the IT-related changes, there's still a regular need to understand whether what's being measured and reported on, plus the associated targets, are still in line with business needs. If nothing else, without this regular reassessment, the focus of any metric-driven improvement might be on the wrong things. But what if you are changing the status quo? Whether it's to be more employee-centric, the addition of more automation, or perhaps a focus on value and outcomes rather than outputs. All of these, and any other changes, require the reassessment of ITSM metrics.
For example, the addition of automation – both traditional and intelligent – changes the work undertaken by people. In the case of the IT service desk, say, the use of intelligent automation will remove many of the more straightforward requests for help or service, which means that service desk analyst targets need to be revised to reflect the change in ticket mix. And because analysts will now deal with the more complex tasks in the main, that take longer than the simpler ones. So, handling eight tickets per hour will no longer be a suitable target, nor will a first-contact resolution (FCR) level of 70%.