Sometimes IT professionals can focus too much on "the next big thing" rather than on getting "the basics" right; and, believe it or not, IT asset management (ITAM) is one of those "basics." ITAM is the foundation of any effective IT organization – it can act as the catalyst for incident, problem, change, and configuration management. As well as potentially saving you thousands in licensing fees and helping to prevent a "zombie server apocalypse" (more on this later).
In this series of ITAM 101 articles, we'll look at: what ITAM is, how to make your business case for ITAM bulletproof, planning for implementation, and how to run your ITAM processes effectively.
So, What's ITAM?
According to Wikipedia, ITAM is "the set of business practices that join financial, contractual and inventory functions to support life cycle management and strategic decision making for the IT environment. Assets include all elements of software and hardware that are found in the business environment." In short, and in simpler English, ITAM is the people, processes, and tools that are put in place to manage, control, and protect all IT assets in an organization over time.
ITAM should be a key part of an IT organization's strategy. By gathering information about the hardware and software that make up IT services, ITAM can be used as a decision-making tool regarding hardware and software use, purchases, and redistribution.
ITAM also helps organizations to manage their IT estates more efficiently – by knowing what makes up an organization's key services, time and money is saved through avoiding duplicate or unnecessary asset purchases and ensuring that software licenses are reused (reharvested) where appropriate. This not only drives efficiency, as an effective ITAM function can mitigate risk in terms of fines and sanctions relating to being under-licensed and provide valuable support in software audits.
Why Should I Care?
ITAM isn't just a tool, nor is it a set of processes – it's a business capability. Having an effective ITAM function will give your company the following benefits and more:
Cost savings
By knowing what makes up your IT services nothing is lost or "missed," meaning that software licenses can be reused, duplicate purchases can be avoided, and the organization is in a stronger position when negotiating new contracts with suppliers of hardware and software.
With visibility and control of your IT assets throughout the entire asset lifecycle – from request to disposal – you'll be able to optimize asset use, drive down costs, and ensure that your end users/customers get better value from the financial investment in IT. Want proof of there being an issue? In late-2015, the Wall Street Journal stated that so-called zombie servers, or servers where no one knows what they're for (or even if they're still needed), had hit epidemic levels. One estimate put the level of zombie servers at over 10 million worldwide, using up power roughly equal to eight large power plants in total. Then of course there's the opportunity cost of not reusing the hardware and software elsewhere. Alternatively, you might be paying ongoing maintenance on software that you no longer need or for cloud services that could just be ceased.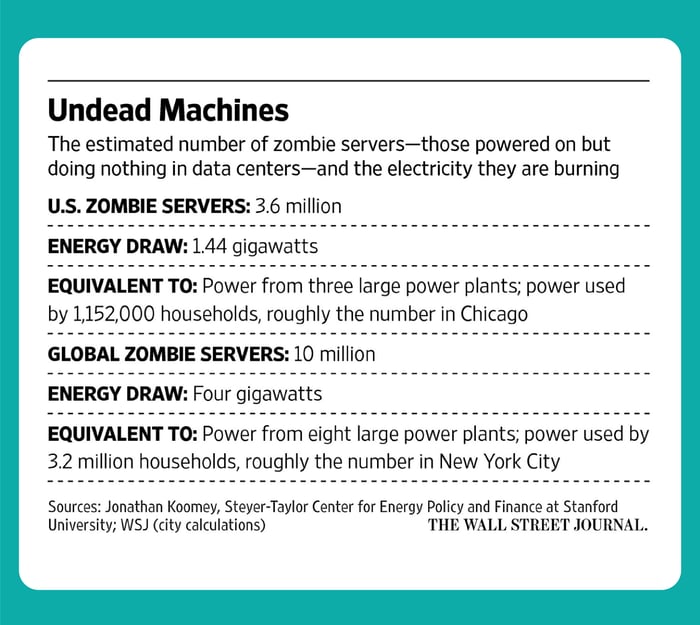 Risk mitigation
Modern business is filled with risk plus the need to be compliant – both internally and externally, and in both regulatory and contractual ways.
Having ITAM people, processes, and tools in place means that you can reduce, or mitigate, certain risks. It could be the risks associated with understanding the age of your hardware estate and missing the fact that the business is exposed through the risk of equipment failure and the effect it would have on revenues, reputation, and customer retention. In some industries the risk could be regulatory too.
However, much of the risk management associated with ITAM relates to software licensing – the risk of being under-licensed. With the risks associated with being under-licensed including financial fines, reputational damage, and the possibility of prison terms for key business personnel. You could also argue that there's also the risk of the additional work needed to manage the fallout of a failed software audit.
Increased efficiency and effectiveness
Having control of your IT estate makes for better decision making and a better bottom line. You're able to base decisions on what you know you have rather than what you think you have, as well as being able to factor in costs based on the entire lifecycle of an asset rather than just the ticket price.
Having ITAM in place also makes for a more stable production environment. Think about it, if you know what you have, you can know how it fits together and what the critical dependencies are. It will provide key information in managing a major incident (prioritizing where the support effort needs to be) and change management (ensuring that the business impact is captured and the correct users are notified).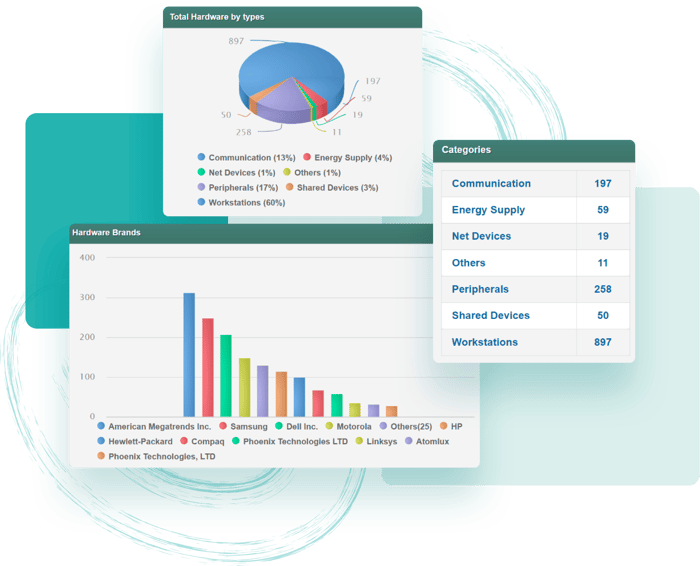 Increased customer satisfaction
By doing ITAM, you're making a very clear commitment to quality. You're saying to your end users and customers "we care about you, your assets, the level of service we're providing, and our compliance to regulatory requirements and standards."
By having ITAM in place, incident management and request fulfillment processes are more effective – requests can be processed more efficiently and it's easier to trace an incident or request against an asset giving greater transparency and visibility, as well as the potential for improved knowledge management. All leading to a better quality of service and improved customer satisfaction.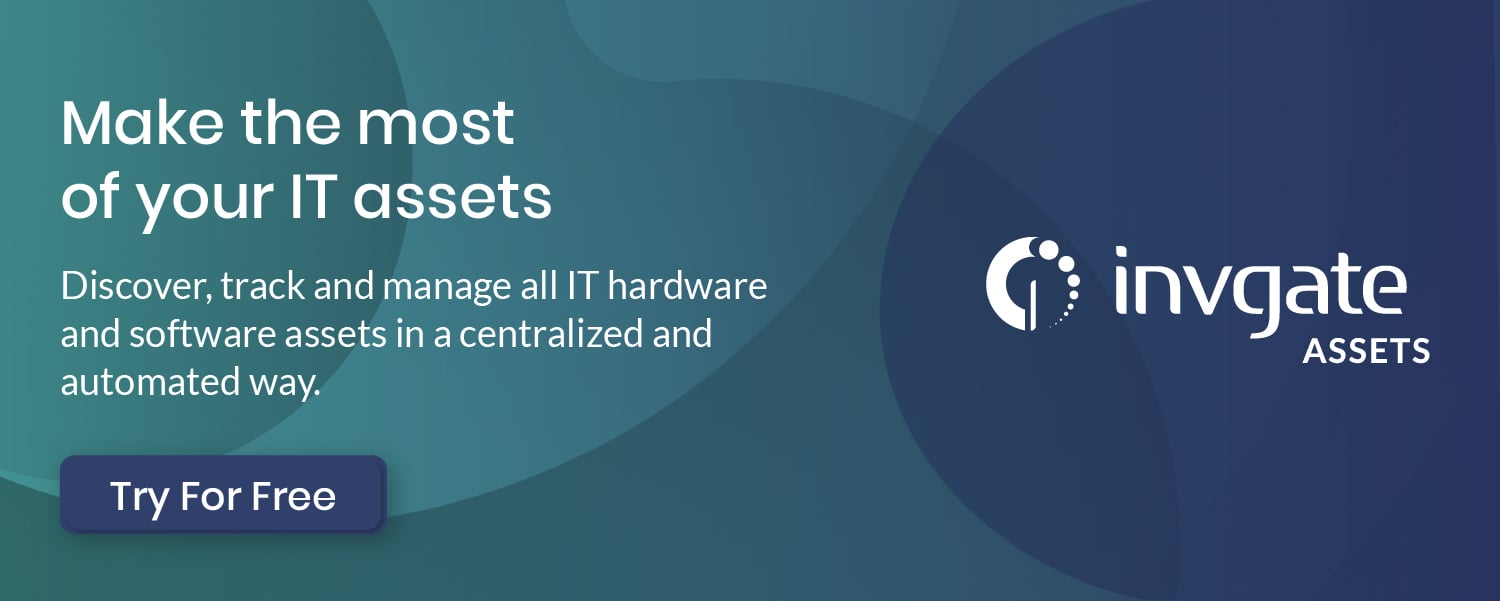 Getting Started (Part 1) – Sowing the Seeds for ITAM
ITAM isn't something that happens overnight – you need to have a plan, a solid business case, and a very clear scope. But before you even get to that, you can look for quick wins.
Look to see what's already being done by your IT service desk and support teams. The chances are that every time a person rings up the service desk to log a ticket, that person is asked to confirm their details against an asset tag to ensure that the service desk records of who's using what equipment are up to date. It might not be perfect but you have the beginnings of an asset register with the details of your user base and their most frequently used applications which gives you a solid base to start from.
Another approach is to talk to your tech support teams. They install most new hardware and software and provide ongoing support, and so they're probably the ones with the records, maintenance contracts, or license certificates. They might be crammed in a desk drawer, and all but forgotten about, but again it's a place to start from a documentation and proof of license standpoint.
A final thing to try from a soft launch, or quick win, perspective is to talk to your procurement (or finance) teams. If all purchase requests are handled centrally, you'll have a record of most, if not all, hardware and software that's been requested and bought. So, you can get a real handle on the extent of your estate.
The main thing is just to do something. Seriously, it's that easy. The steps mentioned above won't change the world but they will give you a place to start if you're overwhelmed, and by following them up it means that you might already have a small database of asset information and a central place where proof of license, maintenance contracts, and ongoing warranties are stored.
It means that you're not starting completely from square one so it's got to be worth a try, right?
Doing ITAM should be the easiest decision you ever have to make as an IT professional. By understanding your estate, you can balance quality against costs, improve customer satisfaction, and mitigate risk. Looking to get started? Come back soon for our next blog on making the business case for ITAM.