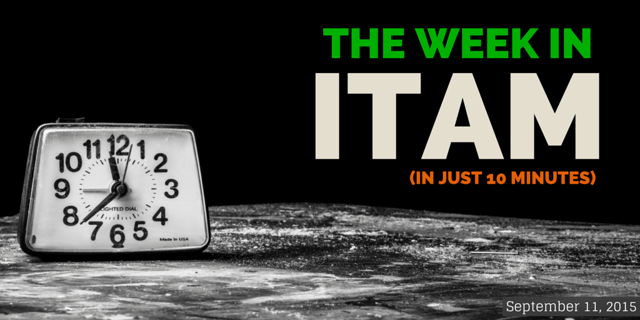 Happening This Week In #UX and #ITAM
Last week we started a discussion on #UXresults and we are getting some great feedback so far! We'll continue with that conversation but this coming week we're also going to start talking about #ITAM, one of our other product passions.
Fresh From the Blogosphere
Here are a few recent finds in the #ITAM sphere that interested us:
Who To Follow
Here are just a few of the interesting people in ITAM that we came across this week:
"Have you considered auditing your license auditor? There are always errors"
"Help us understand the issues that organisations are facing by taking part in our short Microsoft Licensing survey.. http://bit.ly/1ObFQKY"
via ITAM Review
"Skills gaps seem to be going around. # ITAM # SAM is experiencing the same problem"
via Patricia Adams
Sunday's Just Got a Little Better
Good news, professional football kicks off in cities throughout the U.S. this weekend! To get you geared up for the upcoming season, here's a quote from the late, great, Frank Gifford:
"Pro football is like nuclear warfare. There are no winners, only survivors."
– Frank Gifford
Enjoy your weekend!