So much has happened in the last 18+ months that most of us would like to forget about but, in the world of IT asset management (ITAM), there is much to be positive about including the increase in the use of these business-critical capabilities. This is reflected in the eight ITAM trends that are shared below or, if you paid attention to the wording of this blog's title, then these are reflected in the eight key asset management trends that are shared below.
One area that didn't make our list of eight trends for asset management, that you might feel should have done so, relates to the availability of new or updated industry best practices – in particular, that ISO/IEC 19770-1's five-year review is due in 2022. However, it's currently thought that no changes with will be required to this standard that "…specifies the requirements for the establishment, implementation, maintenance, and improvement of a management system for ITAM, referred to as an "IT asset management system" (ITAMS)."
So what are the most relevant 2022 asset management trends?
The financial pressures related to the pandemic will drive up ITAM adoption
The global pandemic hurt most businesses in terms of lost revenues and as these organizations look to continue their recovery and to drive growth there's a need to make better use of limited resources and to reduce wastage. This applies to the use of all business assets and, if an IT perspective is taken, how IT assets are managed will make a significant contribution to the corporate bottom line.
There will (finally) be a positive impact from the inclusion of asset management in ITIL 4
While financial pressures are likely the key driver of ITAM adoption growth, the inclusion of asset management as a management practice in the latest version of ITIL should also help to promote its need. While the detailed asset management guidance was first published in February 2020, the timing of this was unfortunate given what was about to happen to the world and its IT departments. In 2022, we'll now see more organizations finally able to focus on the adoption of ITIL 4 and with it the consideration of the guidance in the asset management practice content.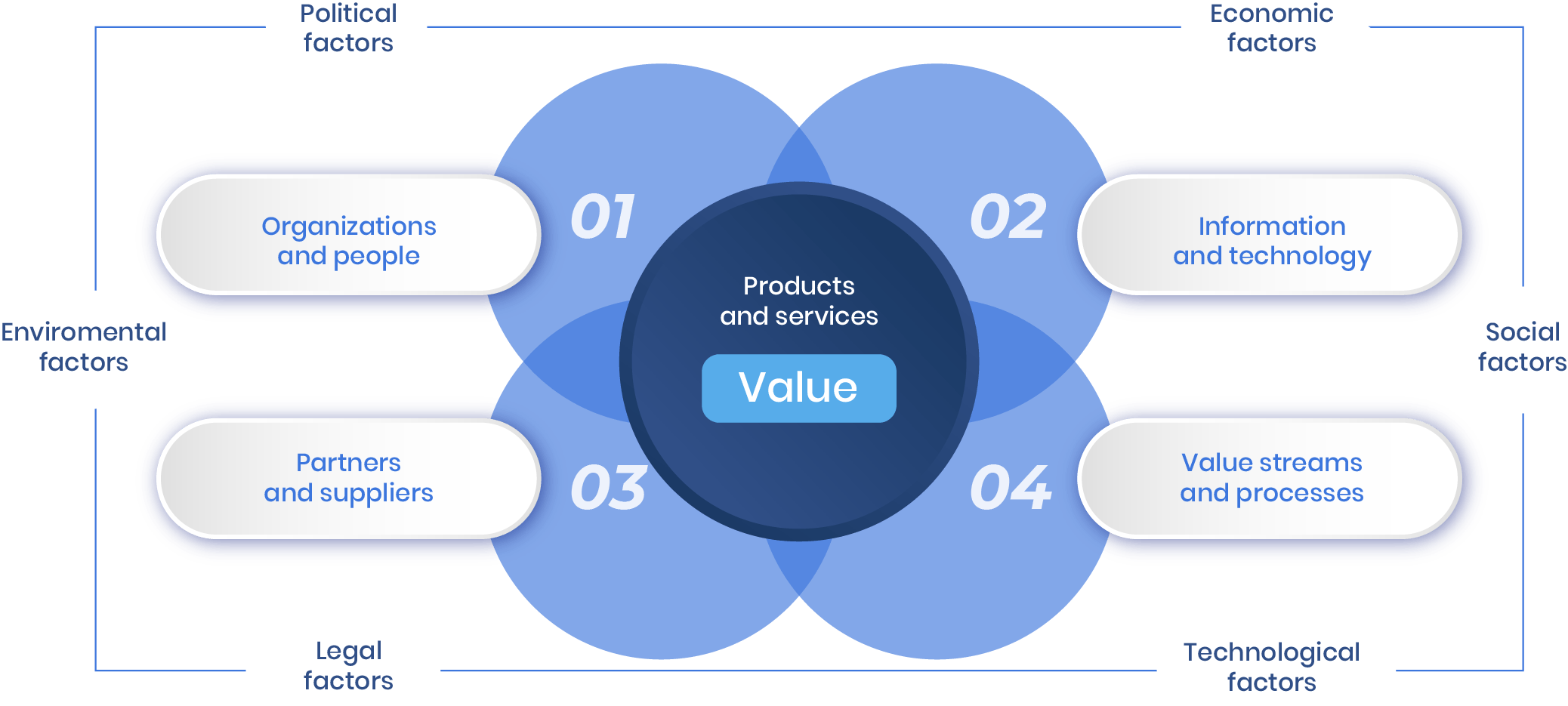 There'll be a knock-on effect on ITAM professional recruitment (and retention)
This trend is both good and bad news – it's bad news for employers but, conversely, good news for some employees. The expected growth in ITAM adoption will drive up the need for seasoned ITAM professionals, making it harder to both retain and recruit them. These ITAM pros will likely be able to both elevate salaries and potentially be engaged in better supported and funded ITAM practices. Especially with recruitment "boundaries" widening thanks to corporate work-from-home (WFH) and work-from-anywhere (WFA) policies continuing post-pandemic within employers that have noticed the benefits of not forcing their people into an office.
2022 will see an increase in the adoption of ITAM tools
First, the growth in ITAM adoption – due to both the financial pressures and ITIL 4 – will have a knock-on effect on ITAM tools. But also, as more is asked of existing, immature ITAM practices (in response to the financially-based need to drive efficiency), more organizations will need to replace their ad hoc, spreadsheet-based ITAM practices with fit-for-purpose ITAM tools that provide automated workflows and discovery-related capabilities in addition to an asset data repository.



The use of intelligent automation capabilities for ITAM will increase
As with any other element of IT management, or business operations for that matter, intelligent automation, using machine learning in particular, will start to play an asset management role too. Whether it's replacing the laborious tasks previously undertaken by humans or providing greater insight for decision making. For example, in usage-based software license optimization and predictive analytics – whether this is related to future asset demand or the life expectancy of hardware assets.
Greater ITSM and ITAM collaboration will be needed
The same factors that are driving the increased adoption of ITAM, and then ITAM tools, mean that the "Can my tool talk with your tool?" question will be asked more – especially in the context of ITAM and IT service management (ITSM) working together within the ITAM and IT support lifecycles. Importantly, this collaboration necessitates not only joined-up working but also joined-up tooling either through APIs or perhaps the use of integrated ITAM and ITSM toolsets from the same software vendor.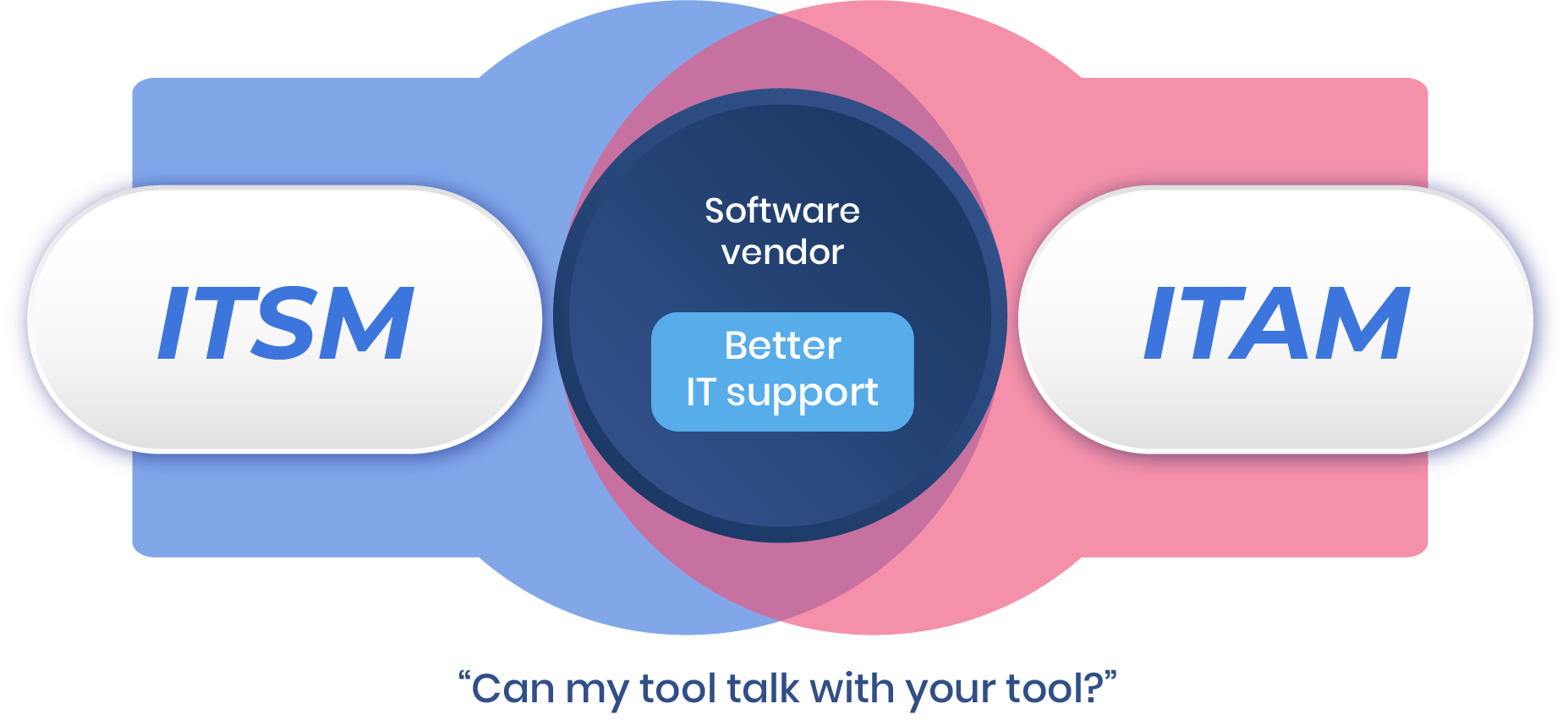 Expect an increase in software vendor audits in 2022
While the start of this trend list takes the enterprise perspective of the adverse commercial impact of the global pandemic, let's not forget the impact on software vendors. The limitations on enterprise spending during the last 18+ months have likely adversely impacted these vendors making them seek other ways to fill their revenue gaps. One way for them to do this is to increase their level of compliance auditing – to identify "missing" revenues relative to usage, especially in hard-hit (and potentially high-risk) industries. The result is that enterprise organizations need to, first, be prepared for such audits and, second, ensure that they can be conducted efficiently thanks to optimized ITAM practices.
The extension of ITAM best-practice capabilities to other business functions will increase
This final trend is the main reason why this blog's title states "asset management" rather than "ITAM." As the use of ITSM capabilities in other business functions (to improve their operations and outcomes) increases, the corporate ITAM capabilities are being shared more too. 2021 research by AXELOS and ITSM.tools found that ITAM is the third-most shared capability after incident management and service request management. It makes so much sense, given that every business function will have assets that it needs to manage more effectively.